Make, Manufacture, Wholesale or Dropship: 4 Business Models for E-commerce To Consider
As an online business owner, you will have to face many choices. Apart from the products you intend to sell, you will also have to make your biggest business decision when it comes to the ideal business model to pursue.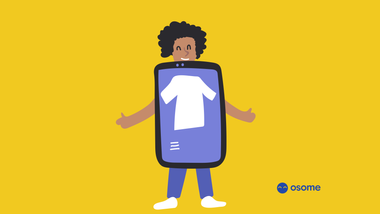 As an online business owner, you will have to face many choices. Apart from the products you intend to sell, you will also have to make your biggest business decision when it comes to the ideal business model to pursue.
When it comes to obtaining new products for you to sell, there are several options for you to choose from, with each one having its own set of advantages and disadvantages. For your business to flourish, it is crucial to pick the best model for your business. To do so, you will require a comprehensive understanding of the different models.
This may sound overwhelming but fret not. We break down the pros and cons for you, so you will be able to make a well-informed decision.

By the way, if you need support for a company secretary or bookkeeping services in Singapore for e-commerce companies, we can take it for you while you focus on growing your business.
What Is a Business Model?
A business model is the business's core framework for profitable operation and creating value for customers. A good business model explains pricing strategy and customer value proposition. Business models typically include information like products or services the company intends to sell, target markets, and any expected expenses.
Having a business model is necessary for both new and established companies. They help businesses motivate employees, have a better understanding of their customers, maintain a sustainable competitive edge by identifying growth opportunities.
What Are the Common Models?
The four most common business models of obtaining your products and inventory include:
Make
Manufacture
Wholesale
Dropship
Make
Designing and making your product is a common method for many hobbyists. This is also known as the "artisan"  method, where you can slowly craft your fashion, jewellery or natural beauty products to perfection and have control over the final product.
However, this also means that you will have to invest more time into the making of your products at the expense of scalability and the cost of limitations. Furthermore, you will have to design, produce, store and deliver every product by yourself, which could lead to burnout.
Who should use this business model?
DIY hobbyists or creatives who have distinctive product ideas. If you are a perfectionist fixated on the entire product experience and armed with the skills to create the product from scratch, this could be the ideal business model for you. If your target audiences value a personal, dedicated experience, this business model will work especially well.
Pros of making your own products
Low startup costs: Since you are making your own product, you can accept orders before making them, since you don't have to stock up on your products as in the case of purchasing manufactured products. As such, you can invest your time and money according to your volume of orders. This allows you to avoid hefty setup costs and initial labour, which form the bulk of many e-commerce businesses' startup expenses.
Brand control: Producing your product gives you the creativity to create your desired brand without restrictions.
Quality control: Making your products means you can keep a close eye on their quality and making sure they are up to your expectations.
Price control: Since you are the maker of your products, you get the freedom to price your products as you deem fit.
Cons of making your products
Extremely time-consuming: Depending on the choice of product you intend to sell, making your products is no easy feat and can be extremely time-consuming. From looking for raw materials, making to packaging the completed products, the entire process requires heavy time investment on your part. After producing the product yourself, you might find yourself drained and struggling to make time for other aspects of your business, including marketing, inventory management, billing and the like.
Limited choice of products: Since your product offerings are dependent on your skills and resources, the potential options will inevitably be rather limited.
Scalability: When your company thrives, you may face issues with producing your products. You could consider sourcing for a manufacturer, but this would mean that you will not have as much quality control as making it yourself. Additionally, some of your customers may expect your products to be personally created.
Polkaros is a lifestyle brand that was conceived with a combination of modern Zakka goods and Japanese traditional crafts. They value the processing of producing products by hand, paying attention to the details.
Hosting the brand on Shopify, designer Ros was able to collaborate with brands including Swatch, Uniqlo and Guerlain while staying true to her passion for hand-making everyday objects with a colourful, humorous twist.
Manufacture
Another feasible option is to source your products directly from manufacturers, including domestic and overseas manufacturers. A domestic manufacturer will typically cost you more than an overseas manufacturer, from countries like China, India or Taiwan.  
For reliable and cheap manufacturers, many business owners like to turn to the China market. You can start sourcing on Alibaba.com, the world's largest B2B marketplace. You can also get in touch with multiple manufacturers and request quotes and samples. Another good alternative would be IndiaMart.com, Made-in-China.com and TradeKey.com.
Who should use this business model?
If you already have a unique idea for your product, have tested the market's response to your product and are confident that your product will sell, then this could be the business model for you.
However, this option would require financial investment upfront for your products and inventory, so you will have to ensure that you don't face any cash flow issues.
Pros of manufacturing
Lowest cost per unit: If you manufacture or purchase your products in bulk, you will likely attain the lowest cost per unit in your inventory, which subsequently means better profit margins.
Brand control: Collaborating with a manufacturer allows you to build your brand without limitations and have control over the brand, including the packaging.
Quality control: Manufacturing your products means you can have better control over the final output of your product.
Price control: Being able to build your brand also means you can quote your prices for the products you sell.
Cons of manufacturing
Minimum Order Quantity (MOQ): One of the biggest cons when it comes to dealing with manufacturers would be the Minimum Order Quantity (MOQ). This can eventually result in thousands of units or even more, determined by your product and the manufacturer. As such, your investment in inventory can easily run up to thousands or tens of thousands of dollars.
Time-consuming and possible complications: Manufacturing a product is a time-consuming process, from prototyping, sampling, refining to production. Additionally, you will also have to invest a reasonable amount of time in sourcing the right manufacturer. This process can be further complicated if you intend to use an overseas manufacturer where there are distance, language and cultural barriers.
Chances of being scammed: If you encounter a case of fraud with overseas manufacturers, your business could come to a halt. While overseas manufacturers offer low costs, they are difficult to verify. Furthermore, their labour and manufacturing standards are typically lower, which could affect your product's quality. There is also a possibility of intellectual property theft.
Two Of A Kind, the first Singapore brand of contact lenses in the market, believe in great product and sensible prices.
According to Vulcan Post, Two Of A Kind cut out the middleman and works directly with manufacturers, eliminating the usual 15x markup. This was based on their intensive research that spanned over 18 months, where they found out that traditional contact lens brands saw a 15x markup from the factory to the retail price. These savings allowed them to invest more in manufacturing and produce better quality products.
Wholesale
Purchasing wholesale is a straightforward process and allows you to obtain your inventory at a cost below market rate. The wholesale model poses a lower business risk compared to the manufacturing business model.
For a start, you are purchasing brands that have already been tested on the market so you don't have to risk wasting time and resources producing a product that cannot sell. Secondly, you don't have to buy a large number of products compared to manufacturing, which means you will need less initial money and time investment. Depending on your product and manufacturer, the MOQ is typically reasonable and can be as low as one unit.
Who should use this business model?
This is perfect for entrepreneurs who want to run a store but don't have a unique product idea. If marketing, branding, and inventory management is your thing, the wholesale model is perfect for you.
Pros of wholesale
Low barrier to entry: Purchasing wholesale makes it easy to get your business up and running quickly since you can stock your inventory at your own will. Unlike the manufacturing business model, you will also require less upfront investment.
Greater profit margins: When a newer product is introduced in the market, the older versions are usually sold at a lower price. Shop around to compare prices, and even haggle to further reduce the prices. This could be greatly beneficial to your profit margins.
Brand familiarity: Selling products from brands that are already established can help reinforce your brand and build credibility.
Cons of wholesale
No control over price: When it comes to pricing, certain brands have their own set of rules and regulations about the minimum retail price. When you are offering sale discounts to your site visitors, make sure you adhere to the brand's guidelines about their pricing.
Lack of product differentiation: Since you are selling products from brands that already have been established, you will be competing with other online stores to entice consumers to purchase from you. For popular brands, you may have hundreds of market competitors.
Managing supply partners: If you are selling a wide range of products, handling multiple suppliers can be challenging, since different suppliers may have different requirements. You could even run the risk of ending up with an unreliable supply partner who delivers your products late, too early, or not even delivers your goods.
Managing your inventory: Purchasing your products wholesale may be a fairly simple process, but it would still require inventory management so you know exactly what to order, the quantity to order, and when to place your order. Depending on your product's minimum order, you will have to stock and hold inventory to facilitate a repeat order.
Althea is an online platform for beauty enthusiasts all over the world to purchase their K-beauty products. Since their inception in 2015, they have been curating the best K-beauty products from the ever-evolving Korean beauty market, and now ships directly to over 200 countries including Singapore, Malaysia, Indonesia, Thailand, Taiwan, the Philippines and the United States.
Dropship
The dropshipping business model means selling products you do not own. If you are looking for the cheapest option to have your business up and running, dropshipping might be for you. By its nature, the dropship model can help keep startup costs low and even manage everything from shipping, delivery to inventory management for you. In Singapore, you can start a dropshipping business through AliExpress, Shopify, Qoo10, Facebook ads, and the like. You can also look into a dropshipping automation solution like Spark Shipping to help you manage your dropshipping business better.
In a nutshell, you will be acting as the dropshipper's "face" and facilitate your customer's order from your stores to be fulfilled by your dropshipper, who will package and deliver the products directly to your customers. Your profit will be the excess from your price and the dropshipper's price, which could be rather insignificant.
Who should use this business model?
If you have limited money or time to invest and are not too fixated on profit margins, this business model could be viable for you. For office workers with a 9-to-5-lifestyle or work-from-home parents, this option can be remotely managed and a potential side hustle.
Pros of dropship
Low initial capital: For a new e-commerce business, inventory costs are typically the most significant costs. Since you are not carrying inventory, you will only require a small amount of investment.
Low risk: With this business model, you do not have to buy your products up front. This means that you won't have to run the risk of holding on to products you are unable to sell.
Maximum efficiency: Dropshippers will manage everything for you, from picking, packing and shipping your products. This process boasts efficiency and convenience and allows you the flexibility to run your business anywhere, anytime.
Cons of dropship
High competition: Since dropshipping requires little investment, you can expect the competition to be tough. With so many people with the same business model, you will find it a challenge to cut through the clutter and distinguish your brand.
Slim profit margins: Since a dropship business model requires little investment, the profit margins are also extremely slim and can be 10% or lower. This means that to make a decent profit, you will have to move many units. With a low-profit margin, it can be difficult for you to compete with your competitors in the paid advertising space, so you will have to focus more on customer service, content building and other aspects.
Reliance on dropshipper: Since you are depending on your dropshipper's inventory, there can be occasions where your products might be sold out after you place a shipment request. In such cases, your dropshipper may have to backorder your products, resulting in longer-than-usual delivery times that could affect your customer's confidence in your brand.
Luxury City offers brands from the United States and Europe at wholesale prices for designer handbags, shoes, clothes, sunglasses, belts, perfumes and more. Additionally, they also offer dropshipping with no minimum order.
Make
Manufacture
Wholesale
Dropship
Pros

Low startup costs
Brand control
Quality control
Price contro

Lowest cost per unit
Brand control
Quality control
Price contro

Low barrier to entry
Greater profit margins
Brand familiarity

Low initial capital
Low risk
Maximum efficiency

Cons

Extremely time-consuming
Limited choice of products
Scalability

Minimum Order Quantity
Time-consuming and possible complications
Chances of being scammed

No control over price
Lack of product differentiation
Managing suppliers
Managing inventory

High competition
Slim profit margins
Reliance on dropshipper
Relieve Yourself of Your Paperwork Headaches
If the product acquisition process already sounds overwhelming to you, save yourself the headache when it comes to paperwork so that you can grow your business.  
Bid your accounting woes goodbye and leave it to our e-commerce accounting experts. We show the profitability of every line & channel by consolidating numbers for each SKU, product group, and market, and show you where your money comes from.
Furthermore, we know how to read documents from any platform including Amazon, Stripe, and any other platform's statements, automatically convert them into books, and produce reports and tax returns.
We know you can do it all on your own, but you simply don't have to!