Your New Entrepreneur's Guide to Selling on Lazada, Qoo10, Carousell and Shopee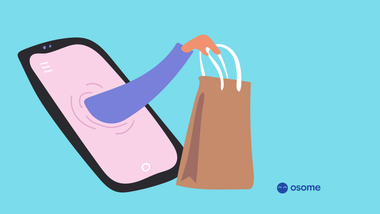 If you're reading this, you are probably interested in starting your own e-commerce business in the Singapore market. Nonetheless, you wish to start on a smaller scale and cater mainly to Singaporeans for now. Today, we will go through the four biggest e-commerce platforms in Singapore - Lazada, Qoo10, Carousell and Shopee, to see how you can make full use of their platform to kickstart your business.
Did you know that to start selling on Lazada's LazMall and Shopee Mall, you'll need to have a registered company first? We can help you with that. Otherwise, read on to find out what else you need to do.
Why E-commerce?
These products sell well online.
Set up your chances of success and choose to sell from these product niches.
E-commerce is a business model that is different from your usual retail stores. It allows individuals to sell goods and services over the Internet electronically, hence the name. For new entrepreneurs in Singapore, there are the four major e-platforms where you can list your products and grow your business.
If you're still unsure of how to get started, check out our guide on how to set up your own Osome can help you on your business journey. We offer incorporation services and help you with accounting matters, including finding a secretary and all that you need to get started.
How To Choose the Right Online Shipping Marketplaces?
For start-ups, we do not recommend that you dive right into the global players such as Shopify, Square or even Amazon. Keep in mind that these sites allow you to create your own online shopfront, while e-platforms let you list your products on an already existing marketplace with many other sellers.
Why Choose Marketplaces?
Platforms such as Lazada, Qoo10, Carousell and Shopee has a search feature that enables potential customers to search for the product they are looking for, cart out their item using the in-built cart feature, and finally, pay for the item with their choice of payment method provided by the platform.
In simpler terms, using a platform saves you a lot of time and energy from dealing with the technical stuff and logistics of e-commerce. You can simply ride on what the platform offers, and focus on improving your store.
Which Marketplace To Choose?
Well, this depends mainly on how big your business is and the scale of your business operations at the point in time. Before diving into the details, here is a simple guide to follow.
Platform
Advantages
Disadvantages
Lazada

Reaches a bigger customer base
The paid feature allows you to choose logistic infrastructures
Relatively simple to use interface
Exposure to Taobao stores

For registered businesses with a registration fee
Takes 3 - 9% of your revenue
It may be a little difficult to navigate for older audiences

Qoo10

Caters more to an older audience
Huge customer base
Cost-effective
Most payment options
Simple-to-use interface
Many promotions and loyalty rewards for customers

One-time registration fee (differs for regular and QStore)
Takes 12% commission for regular stores (5% for QStore)

Carousel

Open to everyone
Huge customer base
Does not cost anything to sell unless you want to bump your products

Deal with buyers on your own
In-built Carousell Protection feature is not yet used often
Buyers usually are not verified
Have to settle logistics, payments and communications yourself

Shopee

Large customer base
Easy to sell using the in-built interface
Many payment and shipping options for both buyers and sellers

Shopee Mall only for registered business
Big competition from overseas stores selling at cheaper prices
Constantine is starting her own e-commerce business and is looking for an e-platform to sell on. She is a homemaker and therefore spends her free time making handmade novelty items such as hand-sewn keychains and gifts. Which platform is most suited for her?
Constantine can choose to sell on either Carousell or Shopee. Carousell caters to more home-based businesses and she has the time to deal with buyers even though they may be difficult. If Constantine wants to reach a bigger audience, she can list her products on Shopee's regular platform. In this way, she will not have to deal with buyers on her own as Shopee provides payment and logistics solutions for buyers.
Carousell
How To Sell?
Selling on Carousell may be one of the easiest out of the four platforms.
For mobile app users:
Launch the app
Select the 'Sell' (the '+' icon)
Either take a photo of the item on the spot or select a photo from your gallery. You can take/choose up to 10 photos and arrange them how you want it.
Fill in all the required fields on the form
Select "List it!" at the end of the form
For Carousell Web users:
Select "Sell" at the top right-hand corner of the page
Select photos (Choose a regular sized picture, if it is too big you will be prompted to resize it).
Select the green "Save" button found on the photo preview box
Fill in all the required fields on the form
Select "List it!" at the end of the form
Cost of Hosting and Selling
If you're a regular seller, hosting and selling on Carousell should not cost anything.
However, if you are opting for "Carousell for Business", CarouBiz for short, you can try it out free for 30 days. After the trial period, you will need to sign up for a plan with Carousell.
Delivery Options
Let's talk about regular sellers. You can choose to allow for meet-ups, delivery or delivery with Carousell Protection.
Meet-ups:
Meet your buyer at a convenient location at your own risk
Delivery:
Chat with your buyer for normal or registered mail
Delivery with Carousell Protection:
The buyer makes payment through Carousell, and you mail the item out following Carousell guidelines
Payment Options
Paynow
DBS Paylah
Cash on meet-up
Credit card (only for Carousell Protection)
Tips To Help You Sell Faster
Take good looking pictures, buyers are attracted to higher quality listings
Make full use of the 10 pictures per listing to fully flaunt your item
Include a description or write up with your product, the more descriptive the better
Do not mark up your prices too much, price your items fairly
Shopee  
How To Sell?
For mobile app users:
Go to Me page > My Shop > Add New Product
Either take a new photo or choose an existing photo from the "Photos button" (you can choose up to nine photos)
Fill in the product details such as Category, Price, Stock, Variation, Weight, Shipping Fee and Days to Ship.
Add hashtags to your product
Tap on "✓" (Android) or "Submit" (iOS) button.
For web users:
Click on Seller Centre > My Product > Add new product
Insert your product name
Insert all relevant product details
Choose which courier service you would like to use to ship this item
Save the product listing and publish
For detailed instructions, visit Shopee's seller instructions page.
Cost of Hosting and Selling
Shopee charges a service fee to sellers, to keep the platform running and provide the services you need. Keep in mind that the service only applies to sellers who opt for the Coins Cashback and Free-Shipping Special programmes. You will be charged a percentage of the cost after a buyer places an order.
For more details: Shopee service fee.
Delivery Options
Seller pays for shipping
Ninja Van (home delivery)
Ninja Van (self-collection point)
J&T Express
Seller store pick up
Payment Options
ShopeePay
PayNow
Credit/Debit card
Credit card instalment
Tips To Help You Sell Faster
Enable the coins cashback to attract more buyers
Provide free shipping
Post attractive product images and always write a description for your product
Maintain a good rating by replying to buyer queries on time and mailing out items promptly
Qoo10
How To Sell?
Register as a seller on Qoo10.com
Qoo10 has its seller platform (Qoo10 Sales Manager (QSM))
Upload your products
Fill in all the required information
List your product
Cost of Hosting and Selling
There are no listing fees on Qoo10. However, seller fees include service fees, credit points and seller grades.
To sell on Qoo10, you must:
Buy 1,000 Q-cash
Be a Qoo10 member
Submit identification documents (passport, bank statements, NRIC, email address etc)
Provide business certification
Delivery Options
Qprime (with a minimum spend)
Qxpress (allows you to choose delivery slot)
Normal mail
Registered mail
Payment Options
Q*coin
Mastercard, Visa, Amex
UnionPay
eNETS
Grabpay
DBS Paylah
NETS QR
Wechat Pay
Qmoney
Paypal
Bank transfer
Rely
AXS
Alipay
Convenience store payment
Tips To Help You Sell Faster
A detailed product listing name is what attracts Qoo10 buyers
Make sure your product shows up when customers search for it
List out all available promotions and promo codes
Enable free normal mail shipping on top of paid ones
Ship out all items promptly
Encourage buyers to review your items to boost exposure
Lazada  
How To Sell?
Create seller account
Add products through seller centre website or mobile app
Use the seller centre to manage products and join flash sales
Choose shipping options
Choose payment options
Cost of Hosting and Selling
There are 0% commission fees for marketplace sellers.
For LazMall sellers, you must be a brand owner, authorized distributor or retailer. You will need to pay commission fees to Lazada when a buyer completes a purchase from your store.
For more details, check out Lazada's seller page.
Delivery Options
Express delivery (local)
Postal mail
Collection points
Standard delivery (local and Taobao)
Standard delivery (overseas, non-Taobao)
Payment Options
Credit/debit cards
Grabpay
Singtel Dash Visa
Lazada wallet
Instalment payment plans
DBS Paylah
Lazada does not accept overseas credit cards.
Tips To Help You Sell Faster
Take part in flash deals to attract buyers to check out other items in your store
Provide sufficient shipping options and ship your products on time
Ensure your product listing name is detailed enough to show up on search listings
A great product photo
A competitive price on your product
As with all businesses, you need to incorporate an e-commerce business as well. We highly recommend that you do, if you're planning to sell on Shopee, Lazada or Qoo10. This will not only boost your credibility for buyers but also allows you to take part in more selling options offered by the e-platforms.
Osome helps both local and foreign businesses incorporate their company. We manage your formation online and guide you through the entire process without you having to break a sweat. We also offer accounting services for e-commerce businesses, helping with reporting and tax filing, no matter which platform you are on!