Why You Should Protect Yourself As You Build Your Business
Despite the measures that the Government had implemented to assist in holding back retrenchments and offsetting employees' wages, the pandemic and its impact are enduring. All the more reasons for you to get insurance now.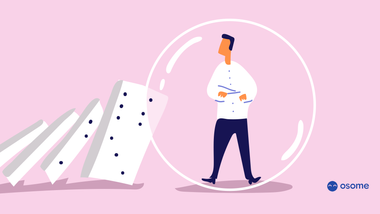 The economic slump brought about by COVID-19 pandemic has wrecked chaos on companies set up in Singapore, especially for small and medium companies. Despite the measures such as the Jobs Support Scheme (JSS) that the Government had implemented to assist in holding back retrenchments and offsetting employees' wages, the pandemic and its impact are enduring.
The rapidly rising retrenchments and unemployment rates have severely affected many industries especially F&B, aviation, hospitality and fitness services. According to the Ministry of Manpower (MOM), Singapore experienced the worst-ever quarterly fall in employment as retrenchments doubled, from 3,220 to 6,700 worker being laid off in Q2 last year.
Keeping Yourself Protected in These Unpredictable and Tough Times
Times are tough for businesses, despite implementing aggressive cost-cutting measures, many companies have gone through rounds of retrenchments. Even those who run their own business has had to close their operations.
Many find themselves suddenly without an income and financially unprotected. As such, it is critical to make stormy-day plans such as having daily cash payouts when you're hospitalised or on a long term medical certificate to help you manage medical expenses and you can focus on recovery.
Flexible Ways to Keep Yourself Protected
The unpredictability of illnesses and calamities makes it prudent for us to ensure that we are protected just right, but many of us are still wary of purchasing insurance as there are many common misconceptions that it is complex and confusing.
TRIBE by Income's Recovery Pack provides cash payouts in the unfortunate event that you are hospitalised or on long term medical leave due to illnesses or injuries. This can give you and your loved one's peace of mind when you are unable to work and still have bills to pay.
As Singapore's first subscription-based insurance platform with modular insurance 'packs', you can start and stop your insurance packs anytime with no penalty fee. You also have the freedom to customise your own coverage based on your lifestyle and job nature. For example, if the nature of your job is physically demanding, you can choose to get more coverage for the injury. If the nature of the work is more desk-bound, you can opt for more coverage for Illness.
Keeping Yourself Protected Can be Affordable
Keeping yourself protected shouldn't be an expensive feat, even as you are trying to build up your business, so if you are looking for affordable and flexible insurance coverage, you can consider subscribing for TRIBE by Income's Recovery Pack. The pack is split into two insurance plans – the Illness Recovery Plan and the Injury Recovery Plan with premiums starting from just SG$10 a month!
This means that you only need to sacrifice just two cups of cappuccino a month and you'll be well on your way to ensure that your income is protected just right.
Get started with TRIBE
Now, you may think that the process of getting started is going to be tedious considering that a financial agent usually handles all the paperwork. Fret not, because you can subscribe to the Recovery Pack at your convenience on TRIBE's website. All you need is 10 minutes.
To help you get started, TRIBE is offering FREE 6 months Recovery Pack subscription for all Osome members whether you have subscribed to our corporate secretary services or accounting services in Singapore. You can get a free health screening administered by Speedoc from the comfort of your home too!
Subscribe to TRIBE's Recovery Pack now in 4 simple steps:
Go to TRIBE's website and click "Get the Recovery Pack" to get started
Choose the $10/mth premium size
Follow the instructions to create an account and enter the promo code "OSOME6" upon checkout.
You're all set! Enjoy FREE 6 months Recovery Pack subscription with TRIBE and a free health screening (worth $55) from the comfort of your home!
Important Notes:
This article is sponsored by NTUC Income Insurance Co-operative Limited ("Income") and meant purely for informational purposes and should not be relied upon as financial advice. It reflects the author's opinion and not that of NTUC Income Insurance Co-operative Limited ("Income"). This article has no regards to any person's investment, protection and financial needs. Please seek advice from a qualified advisor for a suitable product. Income is not responsible to any person for this article including any unauthorised use of information. This is not an offer, recommendation, or solicitation to buy or sell any products. The precise terms, conditions and exclusions of any Income products mentioned are specified in their respective policy contracts. Protected up to specified limits by SDIC.
This advertisement has not been reviewed by the Monetary Authority of Singapore.
Information is correct as of 17 May 2021.