4 Steps How To Succeed In Private Label Sales On Amazon
One of the most common mistakes Amazon private label sellers make is that they just assume they can sell and make money easily when they start private labelling. Learn from Amazon sellers who have tried.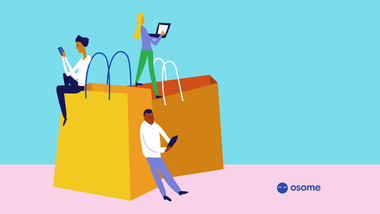 Most probably, the main reason why you decided to sell private label products on Amazon is to make money. So, you choose your product, find the supplier, and put your own logo on the item. But slowly, things start to go differently from what you imagine. In this article, we'll talk about how to be successful with private labelling on Amazon.
This article is written by our partner Eva, a one-of-a-kind AI-powered Amazon repricing software to revolutionize how you operate your retail company. Eva helps you keep track of your e-commerce or offline store orders and enables an automated repricing feature by selecting the best products, select suppliers, and dynamically set prices.

By the way, when you're selling on Amazon, you also need to keep track of your transactions to get your bookkeeping in order. We help you translate your Amazon sales into accounting and tax reports with a simple one-time set-up between Amazon and Xero.
Differentiate Your Product From The Rest Of The Market
One of the most common mistakes Amazon private label sellers make is that they just assume they can sell and make money easily when they start private labelling.
However, this is not true. If you don't give your customers a reason to buy your product, why would they buy from your store when there are more popular stores that already sell the same product and have good reviews? Would they buy your product just because they like your logo or your brand's name? Unfortunately, the answer is no.
Customers wouldn't buy your product just because they like the shape or typology of your logo. The important thing here is what you serve them. Of course, the logo and the other details are important but especially as a fresh seller, you should balance everything you lean on.
In fact, the key is to customize the product and differentiate it from its original version. When you contact your supplier, ask them to change some parts differently on your product than no one else has the same. It might be even a pattern or colour change, or you might add a new feature to your product.
So at that point, you have to be different, creative, and customized to draw visitors' attention to have a better chance of getting ahead of other sellers. Also, remember not to compromise on quality while setting your product apart because a product with a bad function cannot offer you comfort with its design or colours.
Get Customers To Connect With Your Brand
As we said, it is essential for customers what you serve them, but there is also the next part- How do you serve your product them? You might choose to be just a regular seller who is focused on making money, or you can be the one who attracts his customers by getting them to connect with your brand but how can you do this?
One of the essential points of doing this is having a stand-out brand logo, a slogan, and a story! Yes, especially a story prompting your customers to find something from their lives and be tempted to your brand. For instance, Nike has a story based on his slogan: "Just do it!". The brand gives the message to its customers that they should just do it, just buy those shoes so that you can achieve your dreams! Isn't it catchy?
Once people know the story, every time when they see the logo, that story will cause them to recognize it. So, how can you create your own story? It has to be a story that the customers connect to. It doesn't have to be related to your personal life. Make it about your product and what your product represents to people. When someone buys something from Amazon, they are not just purchasing the item on Amazon. They are also buying the feeling of from A to Z as in the Amazon logo!
For example, in the logo of Amazon, there is a swoosh starting from the letter A and goes to the letter Z. It is a perfect example of creating a story and giving a message to its customers by indicating that they have everything in the market from A to Z. It says Amazon is not only a bookstore but also the biggest online selling platform all over the world! That is a story subtly told. It is not fancy, not elaborated yet; it influences peoples' minds and relies on the brand.
Make A Listing That Removes Objections
When a customer goes to Amazon, search up the things that they need and see all the listings, including hundreds of products, do you know what they are doing? They focus on the reasons why they should not buy those products! Yes, it is true. They generally focus on the things that the products don't have. For example, for a t-shirt, they may say "it is too red" or "the button's shape is not square." Or they ask questions like whether the product is valid or not?
At that point, your job is to reduce all the objections, but how? You should imagine yourself as a customer and try to find what is lacking in your product. You have to anticipate what they are going to comment about listings. Don't get hung up on one idea because you can't make everyone happy or meet every crazy idea but it's up to you to please the general public and develop a trend. You must present your product as unique to everyone. You should feel this in every detail, such as photos, title, description, etc.
Lead With The Benefits
When it comes to introducing your product to potential customers, the other thing that you should be careful about is your product's benefit. In fact, most people think that benefits and features are the same things, but they are wrong.
Features are the details such as sizes and colours. On the other hand, the benefit is the emotional experimental part of your product. The benefit is the thing that you need to lead.
You should explain the scientific evidence to back up your benefits. For example, if you are selling a thermos, you should mention how useful it is because of its portable size, then you should explain its measures. Or, instead of giving the equipment's type at first, you can remark the material is unbreakable.
Thus, your private label product comes to the forefront among others by its benefits! You should put forward your benefits in your A+ content as well. According to Amazon, A+ Content increases the sales of an item by 3%–10% on average. Use everything wisely!
Still, it might be a time-consuming task. If you do not want to spend your valuable time learning and creating A+ content, you can get help from Eva. Eva has special teams consisting of well-trained Amazon experts who help Amazon sellers manage their stores and boost their sales. To contact one of those experts, you can look at Eva's replenishment solution.
Conclusion: Be Customer-Focused
If you want to sell private label products on Amazon, we cannot tell you that it will be easy, but we know that every difficulty has an easy point, and we can increase our success with small details.
We know some of the tricks to succeed as a seller of Amazon private label products with a catchy and customer-focused brand and a good presentation that sets you apart.
Our AI-based technology has beneficial features for private labels. Then what are you waiting for? You can start your 15 days free trial today through the link, or you can arrange a demo call with us now.
Learn What Eva Guru Can Do Your Business On Amazon Today!
Osome Partner
When you partner with EVA, you have access to our AI-driven technology and a hands-on team of e-commerce professionals right away. Contact one of our staff members now to learn more about our end-to-end solution for brands and significant sellers on Amazon. We want to be your technology partner on your e-commerce journey.