Should I Close My Company or Make It Dormant?
Choosing between closing your company for good and making it dormant is a huge decision to make. Before taking that step, get to know what the consequences are for each decision. We're here to help.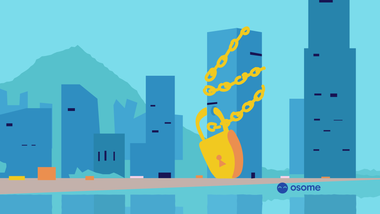 Choosing between closing your company for good and making it dormant is a huge decision to make. Before taking that step, get to know what the consequences are for each decision. We're here to help.
When one door closes, another one opens. If you're thinking about starting a new venture, we're here to help you make it official. We can support you with getting the paperwork done to set up your next company in the UK, and assist you with bookkeeping and accounting needs.
What Is A Dormant Company?
According to the Companies House in the UK, your company can be considered to be dormant if it did not engage in 'significant' transactions throughout the financial year. To put it simply, if your company is dormant, it means that it did not perform any business transactions at all but is still present and searchable on the Register of Companies at the Companies House.
These significant transactions do not include the following:
Filing fees that are paid to the Companies House
Penalties for late filing of accounts
Money paid for shares when your company was first incorporated.
Take note that even if your company is dormant, you will still need to file information with the Companies House. This applies to all companies that have previously registered with the Companies House.
Why Should I Make My Company Dormant Instead of Closing It?
Well, the first step is to understand what it means for you and your company if you were to leave your company dormant, as opposed to closing it down. This would help you make your decision whether or not to go with this option.
While there are many reasons you would want to take a break from running your company, it also pays to know how making your company dormant is advantageous for you as well.
Save on administration and maintenance cost
Keeping a company dormant means that you are not earning from any business operations that you would be earning if your company was still running. If your company is certified to be dormant by the Companies House, and at the same time qualifies as a 'small' company, you are eligible to file 'dormant accounts' and you do not have to include an auditor's report with your filing accounts.  
Tip
Your company is considered to be 'small' if it fulfils any two of the following criteria:
50 employees or fewer
A turnover of £10.2 million or less
£5.1 million or less on the balance sheet
Payment of Corporation Tax
For limited companies, once you have informed HM Revenue and Customs (HMRC) that your company is dormant, you do not need to pay Corporation Tax or file another Company Tax Return unless you receive a note to deliver a Company Tax Return. However, keep in mind that you will still need to file annual accounts.
Take time off from running a company
Keeping your company alive but dormant means you can do the following:
Take a break for as long as you wish
Retire without worrying about company matters
Pass on the company to your chosen heir when you want to
Go back to working as a full-time employee
Take some time off to care for a loved one
Recuperate from an illness
A sudden need to move abroad temporarily
How Long Can I Keep My Company Dormant?
There is no limit on how long you can keep your company dormant. You can do so for as long as you wish to.
If you are sitting on the fence about whether or not you'll want to restart your business, keeping your company alive whilst lowering your cost of running it is one option for you.
Benjamin started his design company DesignForAll in January 2005. He has maintained his business operations for 15 years, but he has fallen seriously ill in 2020 and will require a considerable amount of time to recuperate. He has decided to put a hold on his business now but is still deciding whether he should close his company. One of his main concerns is if he can still run the company after full recovery, or if he will choose to lessen his workload and pass the company to his son.
In Benjamin's case, he can choose to make his company dormant instead of closing it down, as he is still unsure of what route he would take in the future.
How To Make My Company Dormant?
It is fairly simple to make and declare your company dormant.
Inform HMRC that your company is dormant
You can contact HMRC to let them know that your company is dormant, meaning it has stopped trading and you do not derive any income from the company. If you have never received a notice to file a Company Tax Return, you can simply inform HMRC over the phone or through email. If you have previously filed a return before, you will need to file a Company Tax Return online, which will tell HMRC that you are declaring your company dormant.
Pay off outstanding bills
These bills can include those arising from the rental of office space, insurance, web services and more. Furthermore, you should make sure that all outstanding payments are paid off, and that all expected payments are completed before you terminate any existing agreements.
Cancel your existing VAT and PAYE
Next, you should take care of your employees and value-added tax (VAT). Unless you plan to begin trading soon, you should submit 'NIL' VAT returns. Otherwise, you should deregister your VAT within 30 days. Similarly, you should handle your employees' payrolls and close your PAYE.  
What if I Decide To Start Running My Company Again?
For companies that have previously traded before, you should do the following:
Register for Corporation Tax. This will show HMRC that your company is trading.
Send your accounts to Companies House within nine months of re-opening.
Pay Corporation Tax due within nine months.
Send a Company Tax Return to HMRC within 12 months of your company's year-end.
Closing a Company: What You Need to Know
If you are entirely sure that you will never return to running your company, the best thing you can do is to shut down your business, to reduce the fees you may need to pay by keeping your company dormant.
Before that, you should first know if your company is solvent or insolvent.
Here Are the Steps To Close a Solvent Company.  
A solvent company means that the company can pay its bills.
Apply to get your company struck off the Register of Companies
The company director will need to apply directly to the Companies House to have the company struck off the register. Bear in mind that outstanding debts must be cleared and the company should have stopped trading for at least three months. Then, you can sign and submit a DS01 form to the Companies House. This process should take approximately three months.
Tip
This is the most cost-effective method to close down your company, although there are minimal fees involved.
Start a members' voluntary liquidation
You can choose this option if you want to retire or step down from a family business. Furthermore, you can also use this option if you do not wish to run the business anymore but are unable to find someone to take over.
Make a declaration of solvency
This declaration will include your companies' details and the details of the company directors. It should also include how long it will take the company to fully pay off its debts.
After you have followed the above steps, check out HMRC's guide on how to further proceed.
What About Closing an Insolvent Company?
When your company is insolvent, it is important to note that you should pay off what you owe to third-party creditors first, before paying your internal directors and shareholders.
If you fail to pay your creditors, your company might be forced into compulsory liquidation. To arrange the liquidation of your company, here are the steps you should follow.
What If You Choose To Close Down A Company That Has Never Begun Trading Since Incorporation?
To put it simply, this means closing down a company that has been dormant since incorporation. The company will not be susceptible to VAT, PAYE tax or Corporation Tax, as HMRC will treat it as an inactive company.
You should be able to provide evidence and legal proof to confirm that your company has never traded before and that no income was gained since incorporation.
So, Which Option Should You Choose?
Well, if you have full confidence that you will never go back to running the business again, closing down your company for good is probably the best option. Not only does it save costs, but it also puts your mind to ease.
On the other hand, if you are still unsure if you will want to restart the business or hand over the business to another partner while retaining the company name and reputation, we think you should keep your company dormant. By doing this, you allow yourself time to decide while lowering the costs to keep your company alive and registered.
Tip
This may seem like a lot of information to take in before you can decide on the best course of action. Not to worry, our highly experienced team of accountants can advise you on how best to tackle your problems. Simply drop us a message or browse through the services we provide and leave the rest to us!