A New Seller's Guide to E-commerce Fulfillment & Shipping
Ecommerce fulfilment and shipping for your UK-based business matters. This guide unpacks how the right strategy can influence your bottom line and help you find what'll work best for you - whether it's in-house fulfilment, dropshipping or a solid partnership with a 3PL.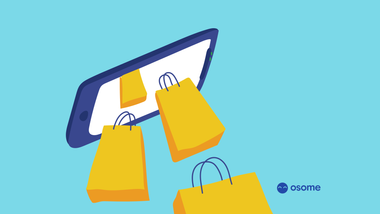 This guide will help you understand more about ways to leverage the opportunities of logistics to drive revenue and growth for your UK-based e-commerce business. While you're focusing on getting sorted to sell on those online platforms, you can count on us to take care of your e-commerce accounting, reporting and tax filing.
What Is the Definition of Fulfillment in E-commerce?
When we refer to the definition of fulfilment in e-commerce, we're talking about the process from the moment your customer hits "CHECKOUT" to the moment their package is delivered to them. Shipping forms part of the overall fulfilment process, specifically referring to the movement or transit of a package from its original storage location to its final physical destination.

E-commerce Fulfillment in the UK: Why It Matters
First, the benefits: More conversions. More sales. Second, the business obligation. As a business owner in the UK who's planning to sell online, order fulfilment is your responsibility. You don't have a choice about that duty but you DO have a choice about how you'll handle the processing of your online orders.
These are the 3 main methods of fulfilment which we cover in a detailed overview a bit further down:
In-house fulfilment
Dropshipping
Third-party Logistics aka 3PL
Is this feeling a little overwhelming? If you're just after some pointers for the best e-commerce website builders in the UK, we can help with that too.
E-commerce Fulfillment Strategy: Local & Global
There are a few important considerations that'll help you decide on an entirely new fulfilment strategy from the ground on up, or help you refine what you've got going on already.
Let's explore them through the lens of Rose, the proud owner of a small business called Dish, Spoon & Dandy, selling custom kitchen accessories and specialised tools online.
Shipping costs & methods:
Rose has two options here. She could offer free shipping or she could pass the full cost of shipping to her customers. She's looking to gain loyal customers who appreciate her quality products, so Rose chooses flat-rate shipping, a happy medium where she absorbs some of the costs without putting her profit margins at risk (more about methods in a bit).
Products weights:
Whenever a new product's added to the Dish, Spoon & Dandy catalogue, Rose takes care to measure, weigh and record product specs. This info serves a dual purpose: it's added to product descriptions for customers to view and means Rose can also factor in the info when working out total shipping costs and product prices.
Sourcing packaging materials or suppliers:
Branded packaging is part of Rose's growth and customer acquisition strategy at the mo. She puts a lot of time and consideration into it as she knows that a good experience now may help customers recall in the future. Down the line, she'll consider free packaging provided by couriers and seal packages with branded Dish, Spoon & Dandy stickers.
Packaging preferences (and presentation):
Rose's love for Dish, Spoon & Dandy started a long time ago. This is why she prides herself in preparing and packing every order with the addition of a flour-sprinkled photo of her and her grandmother. No product quality is ever compromised but the upfront effort is part of her intention to grow customer loyalty. Beyond the aesthetics and pulling of hearts strings, boxes are also weighed and factored into shipping prices, take a look below.
Dish, Spoon & Dandy: Calculating Product Shipping Costs
Here's how Rose would calculate the total price of the toddler's bamboo bowl she's just launched so it includes e-commerce shipping costs:
Cost of Bamboo Bowl (product)
£6.00
Cost of packaging materials & pic
£0.70
Cost of shipping
£5
Fee for credit card
£1.80
Product profit margin
46%
TOTAL PRICE:
£18.90
Remember: Any final decisions you make should be informed by the underlying financials of your business. Want to ping your accountant and check your financial reports on the go? We can help you with that.
E-commerce Fulfillment & Shipping Models
Method & meaning
What's to like?
What's not to like?
Who it's best for?

Direct order fulfilment (or self-fulfilment)

The entire process happens in-house (even IN your house) using all your facilities, supplies and assets.

Easy implementation
Startup costs are the lowest
Packaging can be customised
You're in control 100% of the time

Limited opportunity to scale
Time-consuming
Storage space is limited to what you've got
No shipping or bulk storage discounts

Startups selling less than 100 items per month, like the artist who features limited edition work on Etsy or C2C platforms similar

Third-party Logistics

All functions of the supply chain are outsourced and managed through external resources

Easy integration & automated, time-saving tech
Quick setup & easy to scale
View of sales data for practical insights
ccess large network of providers & better shipping rates

Customer service is not 100% in your control
Supply chain reliance on 3rd-party vendors for success
Less opportunity for personalisation of packing
Storage fees are often rigid

Startups who lack resources are looking to scale or focus efforts on product development and marketing

Dropshipping

Ecommerce orders go directly to your chosen supplier or manufacturer and they sort out the rest. Products are never handled directly by you.

Low startup costs
Order fulfilment costs are low
Updating inventory is a breeze
Inventory costs are low
Only pay for what you sell

Shipping and handling is out of your control
Sales are reliant on supplier stock
Customer service not managed by you
No bulk pricing & shorter lead times
Lower profit margins

A good option for startups just starting, acting as a supplementary side hustle without full-time obligations or risk
What Are the Best Services Offered by Fulfillment Centres?
Local or global, a fulfilment company takes the reins of processing, warehousing and storage of your goods right down to the shipping of the actual orders. So when a customer hits that glorious "CHECKOUT" button, signals are sent straight to Rose's fulfilment centre so they can get to work to pick, pack, and ship orders on her behalf.
It's a pretty neat way to alleviate hands-on responsibilities linked to hiring, managing stock, tech equipment, ops and infrastructure. Here's what Rose would consider when looking for a 3PL fulfilment partner with services that suit her:
E-commerce platform integration: It's a non-negotiable that Rose finds a provider that can successfully integrate the e-commerce platforms she's currently stocking her products.
Multichannel integration: Rose is looking for a partner that'll allow her to sell her kitchen products across various online channels because she already sells her e-commerce products on Shopify but she's also looking to sell from eBay and eventually Amazon too.
Shipping provider integration: Rose needs the assurance that shipping will be a seamless process. A 3PL partner that helps her complete more orders is a partner that'll help her biz scale.
Costs & fees: Are the financial obligations for warehousing and fulfilment realistic, sustainable, fixed, scalable? These are important questions, for now, that'll matter later.
Shipping turnaround times; Are they speedy and similar to what Rose's customers have come to expect?
Product volumes: Do they ship broad & vast or specific & specialised? Or both? And whatever their volumes, does this model align with Canine & Catwalk?
Customer support: Is there a single person Rose can reach out to? A live chat service to access on her commute for a quick query? Does she have a direct phone line in case things get scary?
Real-time reporting & inventory: What management system or software is the driving force behind warehousing capabilities? Will it scale, suit or complement Rose's products?
Network of fulfilment centers: To reduce her shipping costs and get products to customers quicker, she's looking for a 3PL with the added benefit of centres in different locations.
From New Seller to Seasoned E-commerce Sales in the UK
Tip
E-commerce can be exhilarating but the weight of invoices, reports and taxes could quickly make it lose its sparkle. That's where we come in. Osome can free you from manual accounting and get you trading across the EU without any complications. If you're after bookkeeping and accounting services that could save you money, time and maybe even the ever-elusive luxury of sleep, let's chat.