Seller Spotlight on Merch Master: How a Clothing Merchandise Agency Does Accounting
This is a part of a series on Osome Seller Spotlight where we get to know the people behind the businesses we serve.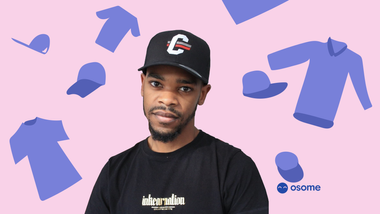 This is a part of a series on Osome Seller Spotlight where we get a little glimpse of businesses powered by our accounting software.
Who Are Merch Masters?

Merch Masters is a merchandise agency set up in London. Founded by Kieza Silveira De Sousa, they help clothing brand, creators, musicians, design agencies, and businesses to design, manufacture, launch and run their own clothing brands on e-commerce platforms. With clients ranging from solopreneurs to corporate companies like Warner Music Group and Accenture, Merch Masters have been growing steadily since they started.
Where Do Merch Masters See Themselves in a Year?
Although they have been around since 2017, Merch Masters still wants to grow bigger.
We want to work with well-known businesses and artists within the near future. Numbers-wise, we want to be a 7-figure company by year 5 and employ four full-time employees alongside part-time contractors and casual workers. It's important for us that we are able to provide employment and opportunities to young people so that they can develop a career with us.
Kieza Silveira De Sousa
Founder and Managing Director of Merch Masters
How a Good Accounting Partner Helps Merch Masters Grow
Merch Masters is currently using Osome's cloud accounting service. Osome's easy-to-access app on mobile and desktop makes it easy and simple for Kieza to get bookkeeping and accounting work done for his company Merch Masters. The chat function on the app allows him to communicate quickly to his accountants to clear doubts and receive any advice.
"In the past, I've had accountants and bookkeepers who were not completely transparent with their practices. However, Osome's accountants are clear, responsive and proactive in giving advice and guidance when I need it. They do a great job."
Kieza also appreciates how simple and easy it is to use the Osome app.
"Tightening up our financial operations and procedures is easier with the Osome platform. Filing away invoices and receipts is quick and easy and we feel more confident that we can trust the financial reports that we generate because of it."
Merch Masters
Follow Merch Masters on their Website and Instagram.
Get to know more about how you can leave bookkeeping and accounting work to trusted e-commerce accountants in the UK while you focus on growing your business.