First Business Challenges: What 2000 Entrepreneurs Had To Say
We spoke to thousands of budding entrepreneurs about the challenges they faced launching a new business. In this article, we share the results alongside expert advice on how you can overcome these issues.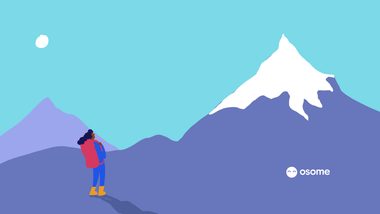 Always wanted to start your own business but not sure where to begin? Perhaps you're looking to pursue a passion or solve a problem, but haven't got the confidence or skills you need to make it happen. You're not alone.
As part of our research when building our Career Test tool, we spoke to thousands of budding entrepreneurs about all things side hustles. They shared their thoughts on what type of business they'd like to run, the best things about being your own boss, as well as the challenges faced by first-time business owners.
In this guide, we take a look at some of the key motivators, the most popular startup ideas, and provide solutions to some of the most common roadblocks entrepreneurs face. We'll also share expert advice to help you get the skills you need to make your dream a reality.
What Type of Business Should You Run?
Our data suggests that most people looking to start a small company or side hustle are motivated by passion or are looking to solve a problem for potential customers.
One of the most popular business types for our budding entrepreneurs was running events. Other popular business categories included cryptocurrency investment, hospitality and health and fitness, and more than 75% of respondents think they will rely heavily on ecommerce.
While passion is crucial to running a side hustle, it's also important to understand your personality type and how this affects your way of working.
More than half of those surveyed didn't know what type of business they are best suited to running, despite over 70% wanting to launch within the next two years. The majority had also never run a side hustle before. So, what makes it so appealing?
Why Start Your Own Business or Side Hustle?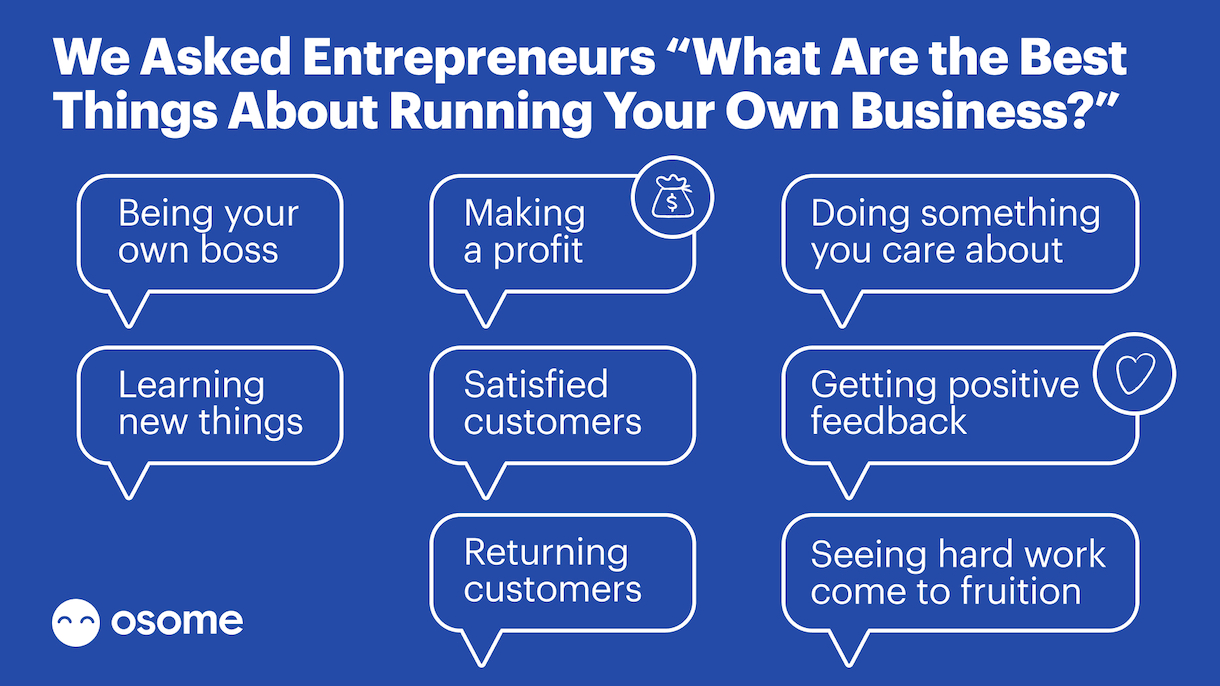 There are plenty of reasons why people choose to run their own company or start a side hustle. Some of the top benefits included being your own boss, learning new things and seeing your hard work come to fruition. Another key motivator was receiving good feedback or reviews from satisfied customers, and having them return as a result.
Others were more focused on creating change and contributing to the economy by making a profit, whilst many wanted to do something they really cared about, following their passion and achieving long-held goals.
So, if setting up your own company has so many benefits, what's stopping you?
Common Challenges When Setting up a Business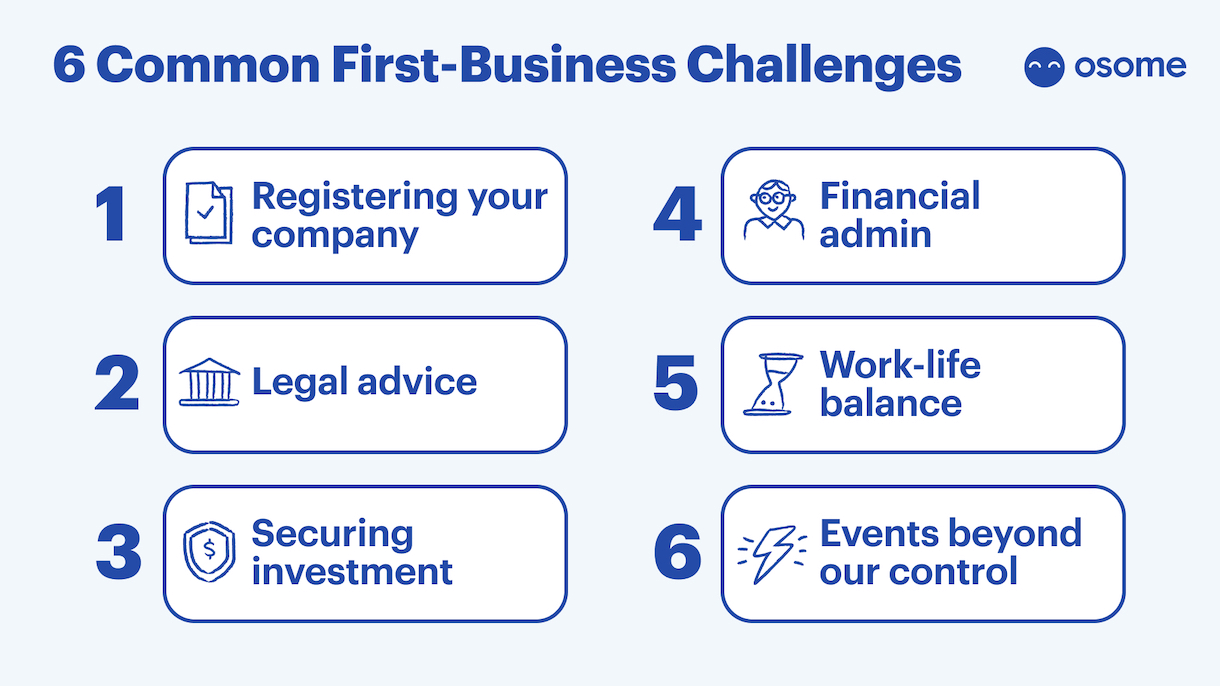 Almost all those we surveyed agreed that running a business is an intimidating prospect if you haven't done it before. They also said that they know very little about starting a company and would need outside help to make it happen.
But what are the main challenges for first-timers and common stumbling blocks when setting up a side hustle?
Setting up and registering your company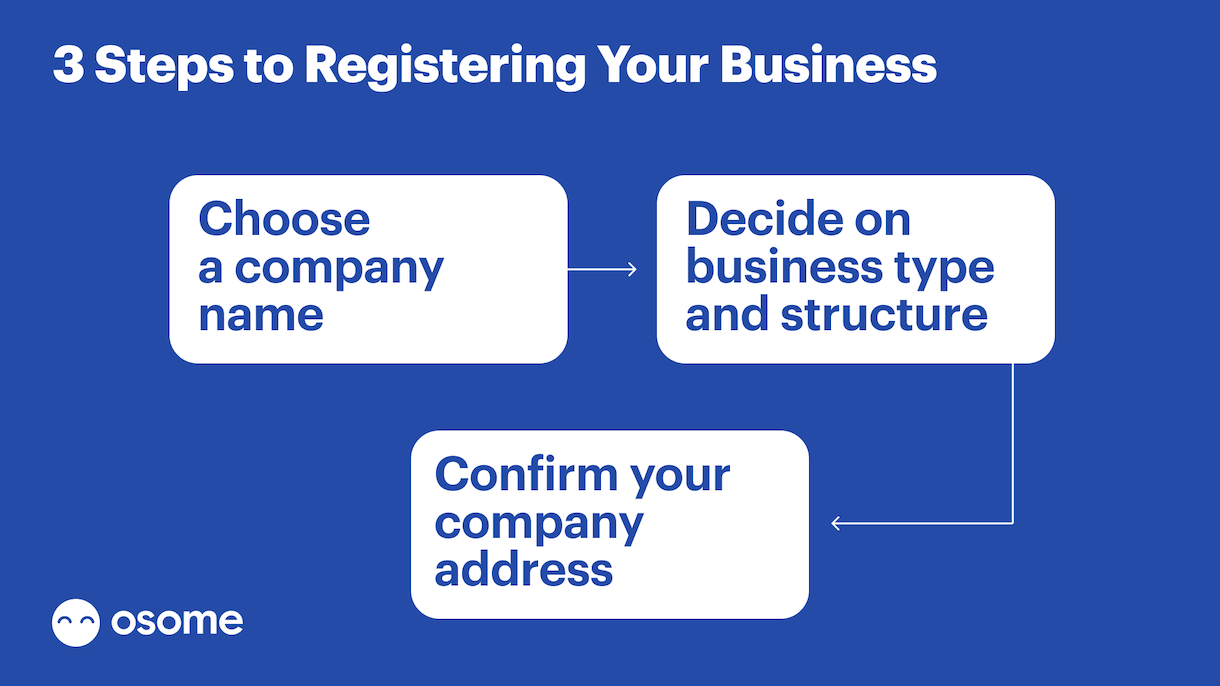 Launching a business in the UK is actually fairly quick and easy, but there's a bit more to it than simply coming up with a name (though you'll need to do that early on in the process).
Knowing what's involved is a challenge, so here's a quick rundown of the key steps you need to take to set up your company in the UK:
Choose a company name and double-check it's not already taken on Companies House. Remember that your name represents your brand, so make sure it's appropriate
Decide on your company type and structure. You'll need to choose whether you'll register a Sole Trader, Limited Liability Partnership or a Limited Company –  each has their own benefits and drawbacks.
Decide on your registered address. This information will need to be submitted to Companies House along with your business name and will be publicly available, so bear in mind whether you want this to be the same as your home address
There are also various documents you'll need to prepare when setting up your new business. You can learn more about these in this helpful guide to the most common legal documents you'll need to get your startup registered.
Legal advice and business law
In addition to legal registration documents, there are other elements of business law which our survey highlighted as challenging for new entrepreneurs. Drawing up contracts and understanding insurance were other areas that prospective entrepreneurs felt they might come unstuck.
There is lots of helpful information available online, including example templates for key documents you might need as a business owner. For example, you can find more information about key legal documents such as employment contracts, what should be included and example templates from HR specialists and business lawyers in the UK.
There are also a number of lawyers and solicitors who specialise in helping startups and SMEs. You could appoint one as your company secretary or just seek advice and guidance on the right steps to take and documents to prepare.
If you need more support registering your company, you can find out more here including company incorporation, how to register your company online and how to get funding for your new business.
Securing investment and staying afloat
Securing investment and keeping the business afloat were some of the main concerns for our survey respondents, so it's important to consider how much you'll need to spend to get things off the ground. For example, what equipment or materials do you need to buy? Will you need to rent office space?
Once you've established your outgoings, you'll have a better idea of how much money you need and can start thinking about where it might come from.
One route to getting finance for new businesses is to raise investment. Just remember that most investors will only back businesses that have made progress in testing and validating their idea.
If you're not sure where to start when it comes to talking to potential investors, we've pulled together this handy guide to the perfect pitch to help get you started.
Finally, government backed Start Up Loans allow people to borrow up to £25,000 to start a new business. However, the loan requires a personal guarantee, so remember you will be liable whatever happens to the business.
Taxes, bookkeeping and financial admin
Staying on top of your accounts allows you to know how much money you have and spot any issues or opportunities.
But, many budding entrepreneurs are worried about financial admin such as completing tax returns, chasing payments, or managing the cost of equipment and utilities.
Recordkeeping can be challenging but getting it right is one of the best ways to make sure you're in control of your finances (along with everything else).
We've pulled together a beginner's guide to bookkeeping to help you get to grips with the admin essentials when it comes to business finances. It'll give you a clear picture of your finances, so you can make informed business decisions, rather than guessing.
Maintaining work-life balance
Stress management and work-life balance are key challenges for new business owners, with many worried about working long hours, not spending time with family or being unable to switch off.
Stress management is especially important for small business owners: here are our top tips to keeping stress under control.
Being organised helps with maintaining a good work-life balance, and confusing paperwork can only add to the load. There are ways to save yourself time and effort with invoicing, or invest in someone to manage invoices, reports and taxes whilst you focus on your business.
Competitors and unexpected events
When it comes to running your own business, some things are just out of your control. Dealing with competitors was one of the challenges raised in our survey, while some entrepreneurs were concerned about unexpected global or political events. For example, the impacts of the pandemic, Brexit, or the rising cost of living.
It's understandable that small business owners and those looking to set up a side hustle might be put off by seemingly challenging conditions. That's why we ran this practical webinar about growing your business in uncertain times.
In the End
Our survey highlighted the key challenges entrepreneurs face in setting up a side hustle – but you're not in it alone. There's free advice and tools out there to help you overcome these problems and feel confident chasing your business goals. As as our survey participants said, seeing your hard work coming to fruition makes it all worth it.
Despite all our participants sharing their personality type as well as their strengths and weaknesses, over three-quarters weren't sure what type of business they'd be best suited to.