A Basic Guide to Reading Balance Sheets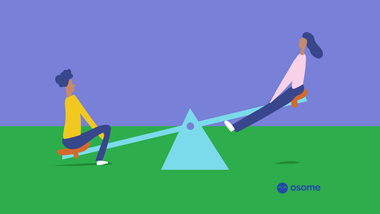 When it comes to managing your business, one of the most crucial financial statements is the balance sheet. We cannot emphasise how important it is to learn how to read a balance sheet to ensure your company's financial health.
To read a balance sheet, you will have to analyse your company's reported assets, liabilities and equity to have a clearer idea of what your business owns and owes at a point in time. As overwhelming as that may sound, all it takes is a few key concepts to grasp, and you'd be reading a balance sheet like a pro.
By the way, if you want to fuel the growth of your company by focusing on core business activities, we get it. Why not leave the bookkeeping tasks to our experts?
Here's everything you need to know about a balance sheet.
What Is a Balance Sheet?
A balance sheet is also known as a "statement of financial position", designed to reflect the value of a company or organisation. The balance sheet reveals the company's assets, liabilities, as well as the owners' equity (net worth) as of a particular date, otherwise known as the "reporting date". It goes hand in hand with two other key financial statements used to evaluate a business  — an income statement and a statement of cash flow between the two, known as the cash flow statement. All these financial statements might be prepared by accounting services.

A balance sheet is generally prepared and distributed on a monthly or quarterly basis, with its frequency of reporting being determined by the company policy or by law.
What Is the Purpose of a Balance Sheet?
The purpose of a balance sheet is for business owners and investors alike to better understand and gauge the general financial health of their business, on top of what the company owns and owes.
How Does a Balance Sheet Work?
As its name suggests, a balance sheet should always balance. A balance sheet is split into two portions and ensures both sides are equal, with this main formula:
Assets = Liabilities + Shareholder Equity
In other words, the company's assets, or the means to operate the business, are balanced by the business's financial obligations and equity investment brought into the business and its retained earnings.
Take note that the balance sheet provides a snapshot of your business's financial position at a single point in time.
The Key Terms You Need To Know To Read a Balance Sheet
Let's examine what is usually included in each of the 3 categories of value: assets, liabilities, and shareholders' equity.
Assets
An asset is anything of value owned by your business. In a balance sheet, your assets are usually considered positives and further categorised into current assets and non-current assets.
Current assets typically have a lifespan of a year or less, following which the company will convert into cash. This includes:
Cash and cash equivalents
Inventory
Prepaid expenses
Accounts receivable
Marketable securities
Land
Machinery
Buildings
Computers
Equipment used to produce goods or perform services
Intellectual property
Patents
Trademarks
Brands
Goodwill
Copyright
On the other hand, non-current assets are long-term investments that typically have a lifespan of over a year and are not easily converted into cash within a year. This includes tangible and intangible assets, such as:
Liabilities
On the other side of the balance sheet, we have liabilities. Think of it as the opposite of an asset. While an asset refers to something a business owns, liability refers to something the company owes.
Liabilities are legal and financial obligations a company has to pay an amount of money to a debtor, and are generally tallied as negatives in a balance sheet. Just as assets are divided into current or non-current, liabilities are also split as current liabilities or non-current liabilities.
Current liabilities typically refer to those that must be paid within a year, which may include:
Payroll expenses
Utility payments
Rent payments
Accounts payable
Debt financing
Other accrued expenses
Leases
Bonds payable
Loans
Deferred tax liabilities
Provisions for pensions
Obligation to provide services or goods in the future
Hire purchases
Non-current liabilities, or long-term liabilities, are debts and other non-debt financial obligations which will not be due within a year, which may include:
A note on categorising loans and hire purchase:
Some loans can be split between current and non-current liabilities. When the loan is due within a year, it will be categorised under current liabilities. For the balance payable of the loan or hire purchase, due beyond a year, it will be categorised under non-current liabilities.
Shareholders' Equity
Shareholders' equity, also known as owners' equity, refers to a company's total net worth. It factors in the initial amount of money an owner invests in the business. If the company reinvests its net earnings at the end of the year, these will be considered retained earnings and will be reflected in the balance sheet under shareholders' equity.
Let's take a closer look at an example of a balance sheet. For instance, a company has:
Assets:
Cash — $2,050
Accounts receivable — $6,100
Inventory — $900
Total assets — $9,050
Liabilities
Accounts payable —  $150
Wages payable — $2,000
Total liabilities — $2,150
Equity
Common stock — $5,000
Retained earnings — $10,900
Drawing — −$9,000
Total equity — $6,900
Applying the formula,
$9,050 (Assets) = $2,150 (Liabilities) + $6,900 (Equity)
The Bottom Line
The information reflected in a company's balance sheet ranks among some of the most crucial for a business leader or potential investor to comprehend. Without the balance sheet, it can be tricky to gauge if a business is thriving or struggling, which is why reading a balance sheet is an important skill for anyone doing business.