Best eBay Software Tools for Sellers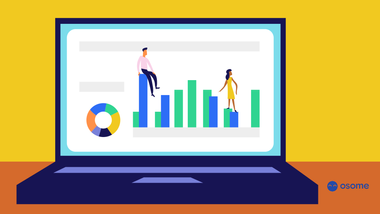 eBay allows almost any person on the planet to sell goods all over the world. Trading on an online auction is relatively easy and inexpensive. The risks of fraud on the buyer and seller are minimised due to an effective rating system for auction participants, thoughtful auction policies, and the PayPal payment system.
If you want to be a successful seller on this platform, you need different software tools that will help you and ease your life!
InkFrog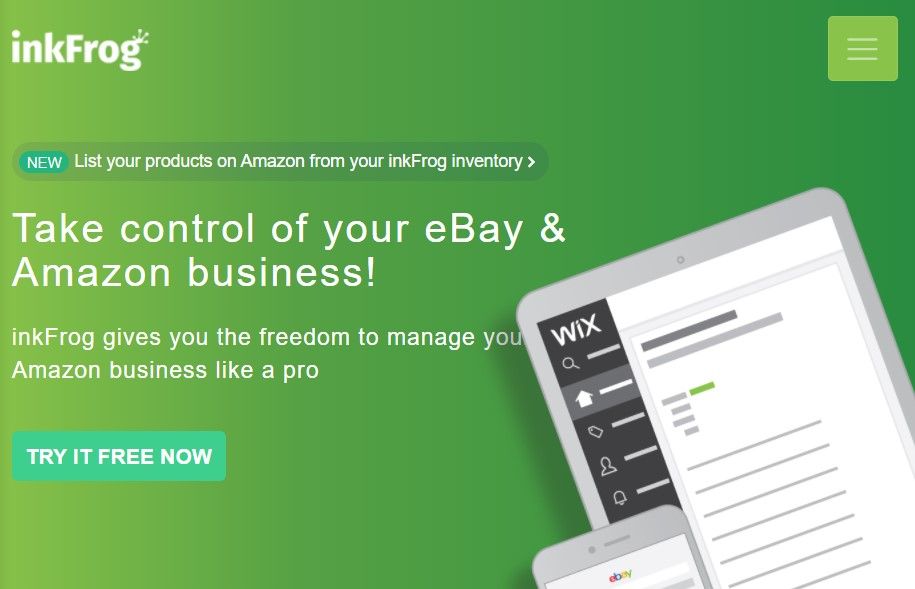 InkFrog is a unique software for creating single-page ads, including eBay templates, image hosting, cross-promotion automation and mass editing. In addition, the auto-catalogue offer helps sellers match products with the eBay catalogue. InkFrog also offers inventory and listing synchronisation with other marketplaces such as Amazon, Shopify and BigCommerce.
Pricing
Small plan costs $11 per month.
Basic plan costs $19 per month.
Professional plan costs per month.
Enterpreuner plan costs $49 per month.
Kyozou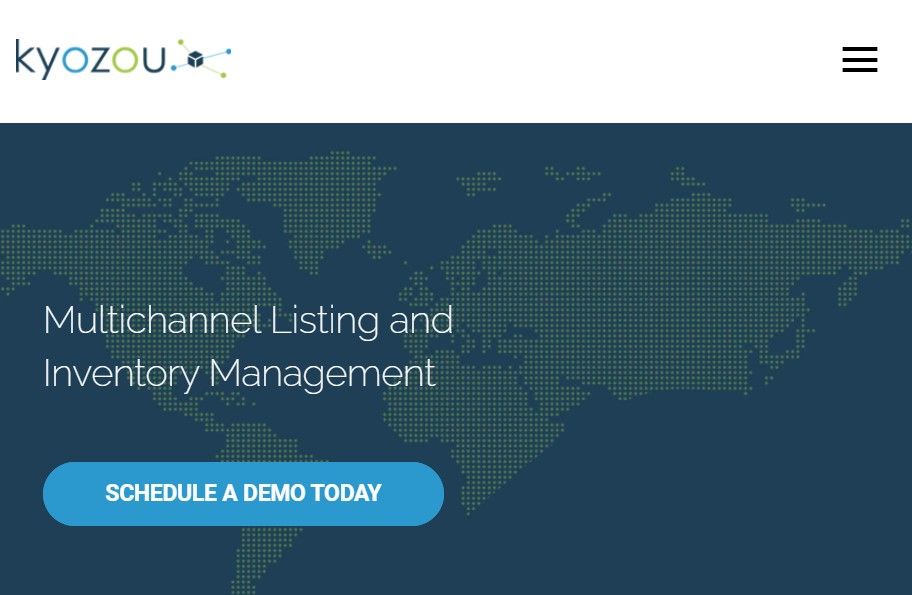 Kyozou is a solution for inventory management, listing and orders. Suitable for online stores with integration with eBay, Amazon, Newegg and other platforms. Kyozou's goal is to help simplify the sales process by saving time and money.
Pricing
Kyozou costs $199 per month.
SolidCommerce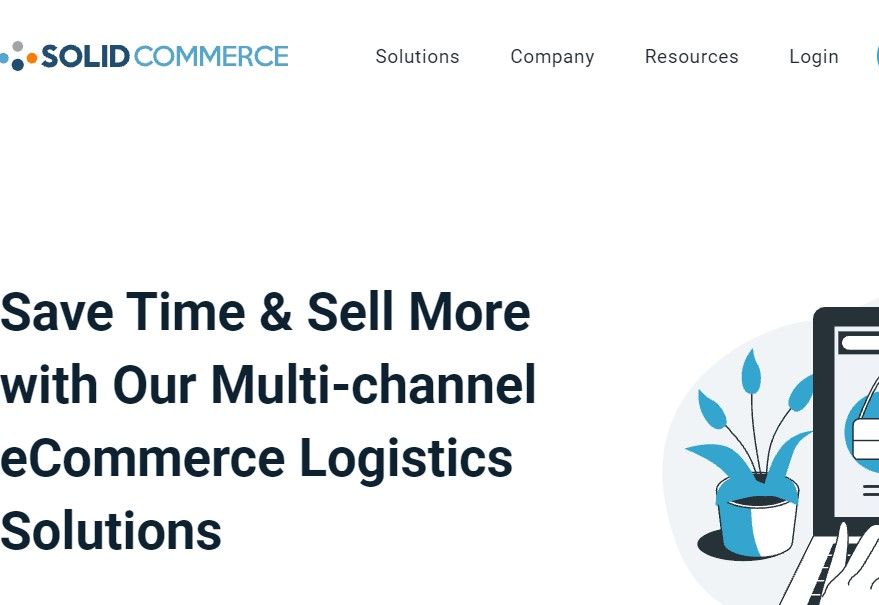 SolidCommerce helps you in expanding, centralising, streamlining and automating your eBay business. It has such solutions as channels manager (platform to manage multi-channel needs), dropshipping, API gateway, marketplace solutions, integrations with ERP, POS and others.
Pricing
You can schedule a demo and contact SolidCommerce team for details.
ChannelAdvisor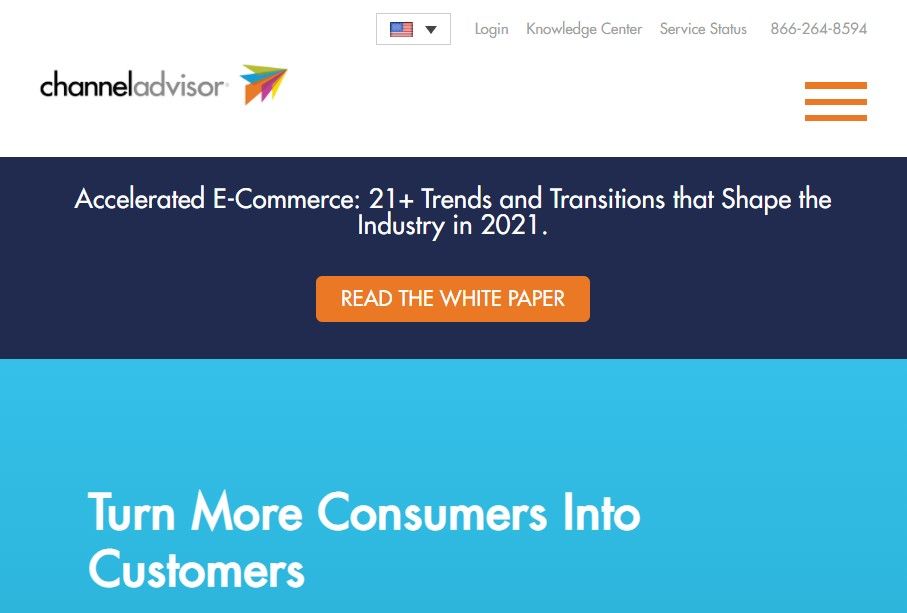 ChannelAdvisor is a cloud platform for e-commerce. Their solutions help retailers and brands expand online sales channels, improve the consumer experience, optimise interaction with partners and customers, and achieve maximum productivity.
Currently, thousands of sellers in the ChannelAdvisor customer base manage sales through channels such as Amazon, eBay, Google, Facebook, Walmart and hundreds more.
Pricing
The minimum cost is $1.500 per month (plus a percentage from revenue).
Crazylister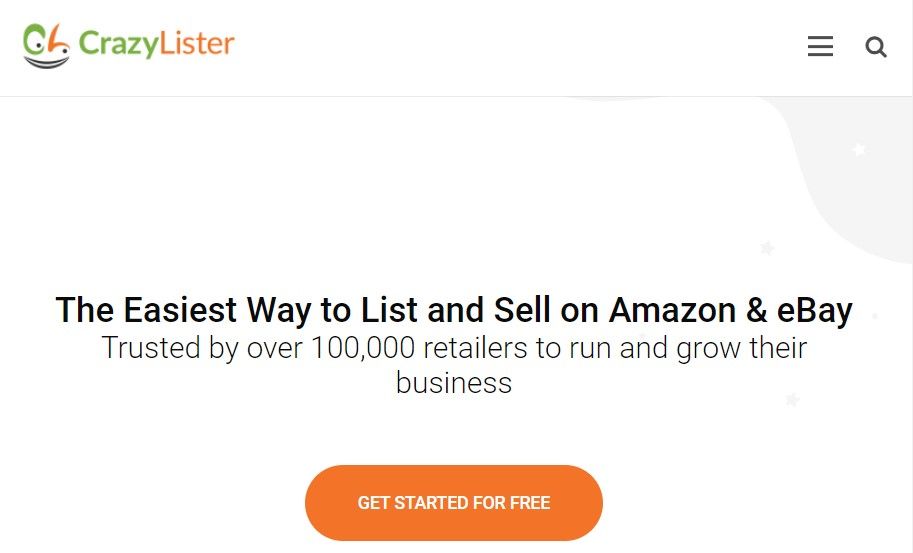 Crazylister is a listing software for eBay and Amazon trusted by over 100,000 sellers. It offers over 200+ templates for eBay, and they meet the requirements of mobile devices, are compatible and easy to use. Crazylister templates are based on the drag and drop editor, which does not require coding skills.
Pricing
Starter plan costs $25 per month (up to 100 listings).
Growing plan costs $40 per month (up to 100 listings).
Premium plan has custom pricing. Contact CrazyLister team for details.
Keywordtool.io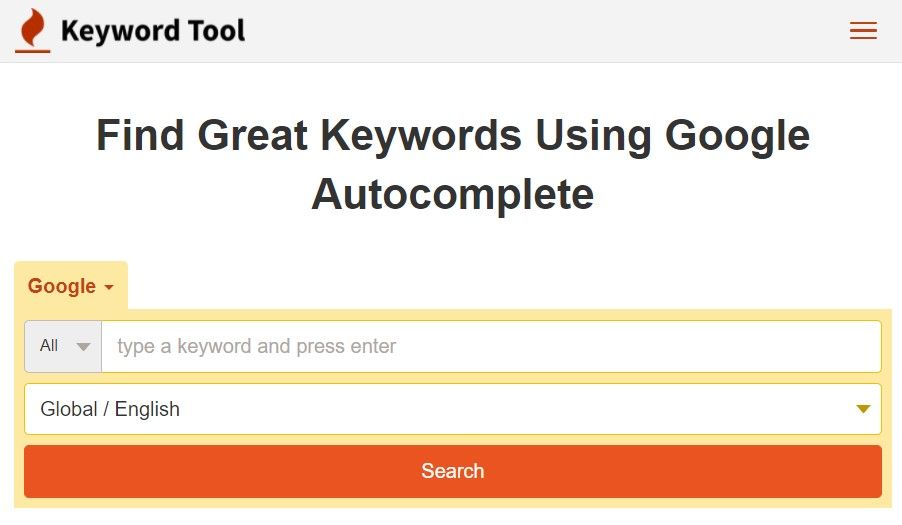 Keyword Service Tool.io has been operating since 2016. It is an alternative to existing methods of collecting keywords from Google, Bing search engines, tags for YouTube video hosting and eBay and Amazon trading platforms, AppStore.
The primary data source for KeywordTool.io is an interactive hint generated by search engines when forming a query. Since the list of suggestions is formed based on the rating of questions, it can be used as an alternative to Google Keyword Planner.
Pricing
Free plan offers up to 750 keys, without additional data.
Pro plan costs $89 per month (per person).
XSellCo
XSellCo offers such solutions as eDesk (customer support help desk created for eCommerce), Repricer ( price management software) and Feedback ( lest's you target positive feedback with small selective requests).
Pricing
XSellCo offers a free trial.
Team plan costs $85 per month.
Professional plan costs $115 per month.
Enterprise plan costs $179 per month.
Vendio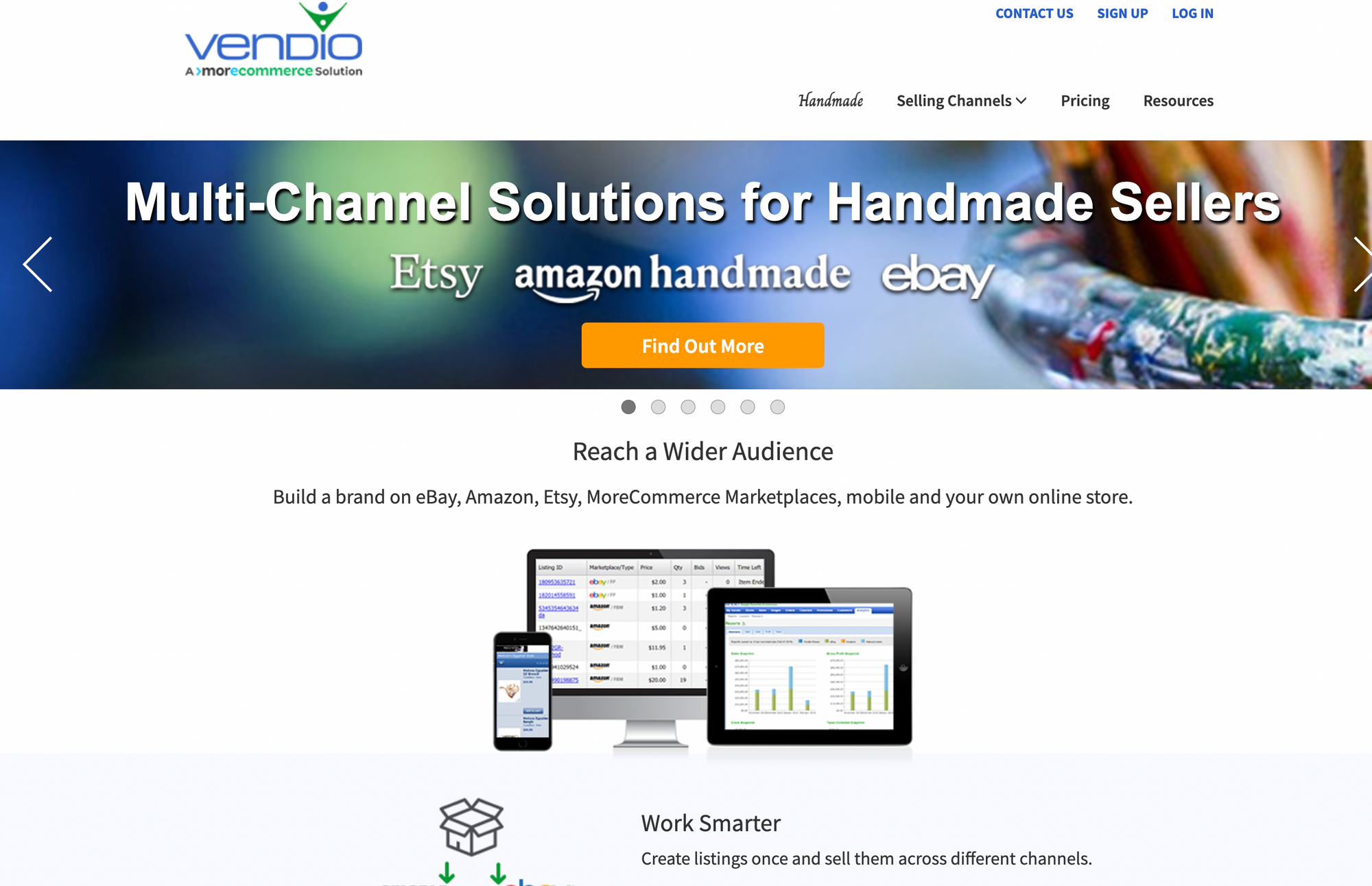 Video is created for ambitious entrepreneurs who do not want to be limited to one trading platform, but dream of conquering the world. In addition to Amazon, the service works with eBay, Facebook, OpenSky, and helps organize your online store accessible from a computer or mobile device.
You need to create a general list of products in Vendio, and the service itself will take care that the products appear on several trading platforms at once. At the same time, all your trading is centralized and synchronized, you see general statistics, and different trading platforms do not conflict with each other.
Pricing
Topaz plan costs $29.95 per month.
Ruby plan costs $49.95 per month.
Sapphire plan costs $99.95 per month.
Emerald plan costs $149.95 per month.
Diamond plan costs $249.95 per month.
Auctiva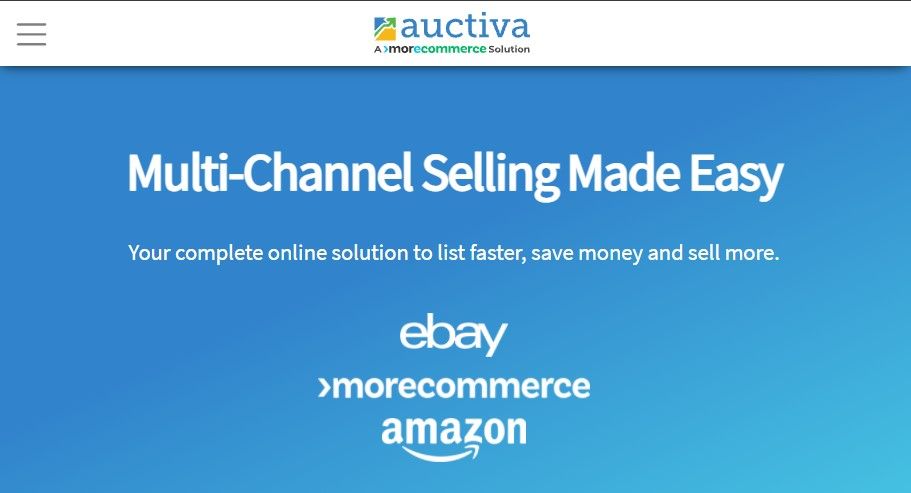 Auctiva is a proven software among eBay sellers. They have been helping many sellers improve their business for many, many years. Auctiva is a leader in providing eBay software to large and small sellers to increase sales on eBay and accelerate eBay management tasks. It offers such features as products and listing management, inventory management and syncing, automatic importing, catalogue matching, promoted listings for eBay and others.
Pricing
Auctiva offers a 30-days free trial.
Starter plan costs $7.95 per month.
Advanced plan costs $14.95 per month.
Elite plan costs $19.95 per month.
Pro plan costs $24.95 per month.
Conclusion
These software solutions will facilitate your experience as an eBay seller and help develop and expand your business. You can try almost all of them for free and decide which solution suits you!