A Guide to Financing for UK Businesses Importing and Exporting Globally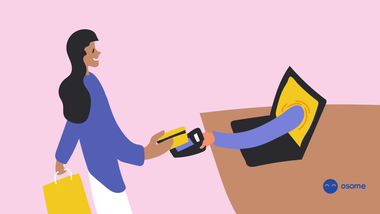 Times are tough for registered UK businesses that trade internationally, whether it's contending with the new Brexit regulations or dealing with the knock-on effects of the COVID-19 pandemic. But don't worry, there's help out there—provided you know where to look.
Throughout this post, we'll be exploring two fantastic government-backed sources of finance for UK businesses that trade internationally.
UK Export Finance (UKEF)
UKEF is the UK's Export Credit Agency. The agency provides a wide range of services to ensure that no UK export business fails due to a lack of available finance.
Among other areas, the agency can help with:
How Can I Find Out More?
Fortunately, the UKEF has several expert Export Finance Managers dotted around the UK. If you want to speak to your local Export Finance Manager, simply head here.  
Export Working Capital Scheme
Many businesses' cash flows have been significantly hampered as a result of the pandemic. Indeed, you might be struggling to raise enough capital to fulfil existing orders—a situation that no business wants to find itself in.
With the Export Working Capital Scheme, however, you can receive a partial guarantee of up to 80% from the government. That means that you can go to your bank and ask for a loan to cover the export, and the Export Working Capital Scheme will act as your guarantor.
Even better, there's no minimum or maximum amount to qualify for the scheme.
Does My Business Qualify?
The qualification criteria are simple.
You must be conducting business in the UK (including the Isle of Man or the Channel Islands).
You must have either already entered into—or are about to enter into—a contract with a company that carries on business outside the UK.
All transactions must be in line with the UK's foreign content policy and the anti-bribery, corruption, environmental, social, and human rights due diligence process.
How Much Does the Scheme Cost?
Don't worry, your business doesn't have to pay any additional fees to take part. The guaranteed lender—that's to say, your bank or other financial institution—offers the scheme something that's known as a "guaranteed fee".
Essentially, this means that the scheme receives a percentage of the interest that your company pays back to your loan provider.
Where Сan I Find Out More Information?
Simply check out GOV.UK's dedicated page to find out all you need to know.
Buyer Finance
Last but not least, the UKEF also has something called the Direct Lending Facility. In short, it means that overseas companies looking to buy British goods can receive a loan from the UK government to help facilitate their purchase.
The maximum amount for any loan is £200 million, with the Direct Lending Facility operating under an overall limit of £8 billion.
Know the Options Available
It's an especially scary time for business owners. Cash flows are drying up, there's increased pressure on global trade logistics, and the economy is stuttering.
Tip
However, remember that there are financing options out there to help get you through this period. If you want more advice on how to seek finance for your business, speak to one of Osome's accounting experts today.