Post-Brexit VAT Rules UK Businesses Need To Take Note Of
If you consider your company an SMB, you may be asking, "Will there be VAT after Brexit?". This article will touch on the major regulatory changes for VAT which all UK and EU businesses need to be aware of after Brexit in 2021 onwards.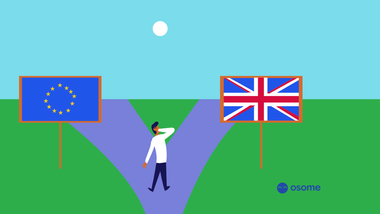 On January 31, 2020, the UK government officially pulled itself out of the European Union. Since then, small and medium businesses (SMBs) in the UK have faced difficulties doing business with other EU countries. It is due to barriers such as new VAT rules and other tariffs after Brexit.
Effective from January 1 2021, UK businesses now have to consider the revised VAT rules or charging VAT on services on imports and exports. Going forward, customs procedures will apply to England, Wales, and Scotland when trading with European Union (EU) nations. The same will also apply when sending goods to Northern Ireland. The new rule will also apply for VAT on EU purchases. The VAT on imported goods will affect trade with EU and non-EU countries.
The UK government has come up with various measures that should ease off the administrative obstacles and reduce the impact on businesses for the VAT after Brexit. In this post, we will give you an overview of how Brexit will affect imports and exports, especially VAT rules UK.If you need consultation or legal advice on this specific issue, expert professional support is always available.
What Is Brexit – and What Does It Mean for Businesses?
The United Kingdom had officially withdrawn from the EU on January 31 2020, and it spent a major period of 2020 in the transition phase. After the transition period ended on December 31, 2020, new rules came into effect on January 1, 2021. Before the end of the transition period, companies did not have to make any changes to continue their day-to-day business. Earlier, the UK had to follow EU VAT systems and customs. It meant UK and EU countries had no trade borders in between, and there were no customs formalities.
After leaving the EU, the UK has to make major adjustments for companies that import or export to the EU.
The UK government has advised that companies need to hire a freight forwarder, customs broker, or similar operative to help with matters relating to customs for import and export. However, those operatives or agents may not be able to help you with VAT. For that you will either have to depend on your knowledge or consult an accountant.
In this article, there will be an occasional reference to Great Britain, which comprises England, Scotland, and Wales. It is different from the United Kingdom, which includes England, Scotland, Wales, and Northern Ireland.
This difference is crucial considering imports and exports, where the regulations for Northern Ireland are different from the rest of the UK.
Do I Have to Pay VAT When Importing to the EU?
Her Majesty's Revenue and Customs (HMRC) had earlier notified that effective from January 2021, Postponed VAT Accounting (PVA) will be applicable to all VAT-registered businesses in the UK. It will happen for businesses importing to the UK from any part of the world and not only the EU.
Some companies may consider the VAT during the import, but it can give a major cash flow advantage on the VAT return.
Here are 7 important steps to follow regarding VAT when importing from the EU:
Identify the Importer of Record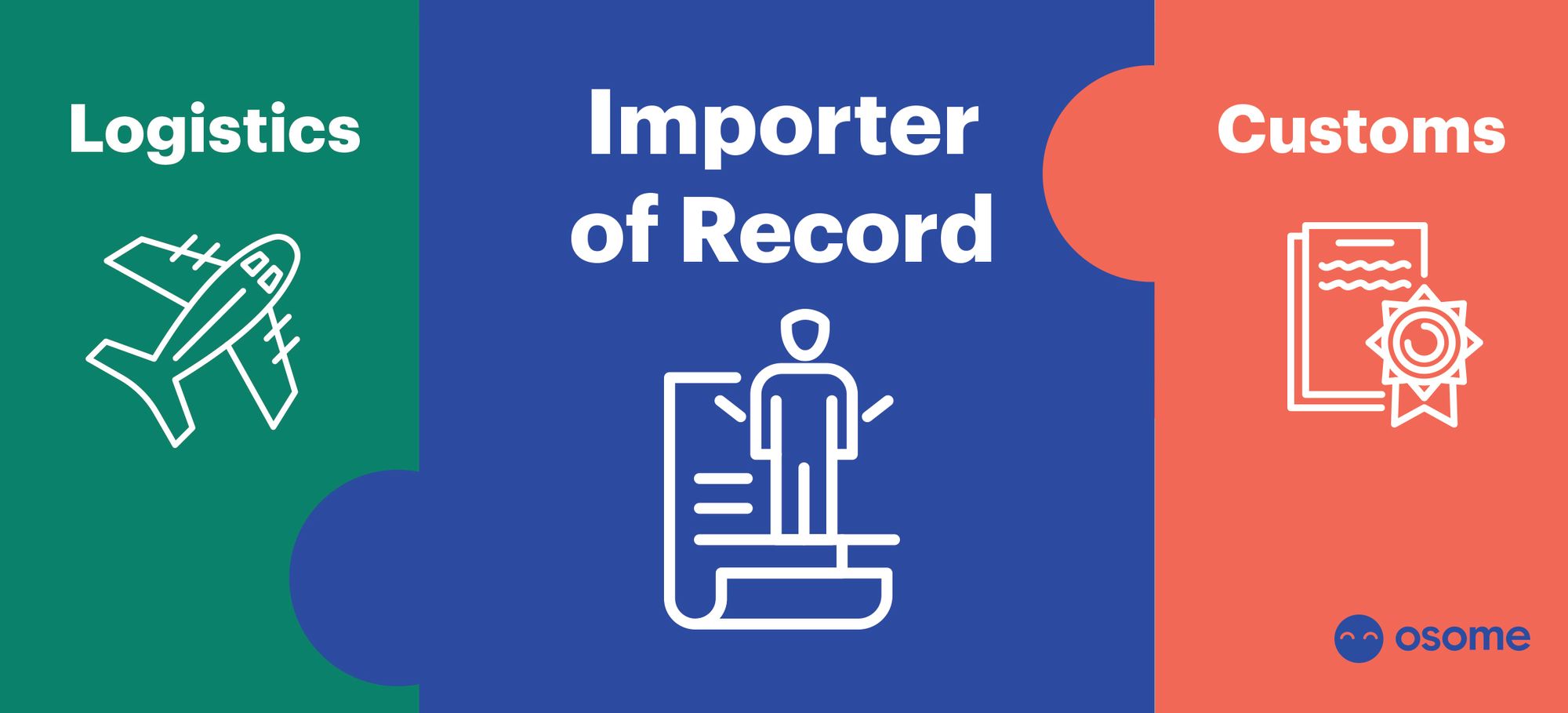 The importer of record (IOR) can either be the official owner of the products or the buyer when imported into the UK.
The importer or record UK can take care of the responsibilities relating to all the clearance, such as tariffs and import duties, declaring customs import, and UK import VAT.
Tip
You should identify the IOR as soon as possible before shipping any product, or else it can be quite a mad rush of running against the clock to finish the mandatory paperwork.
Apply for a UK EORI
An Economic Operator Registration Identification (EORI) number can enable you to do seamless trading with EU-based companies.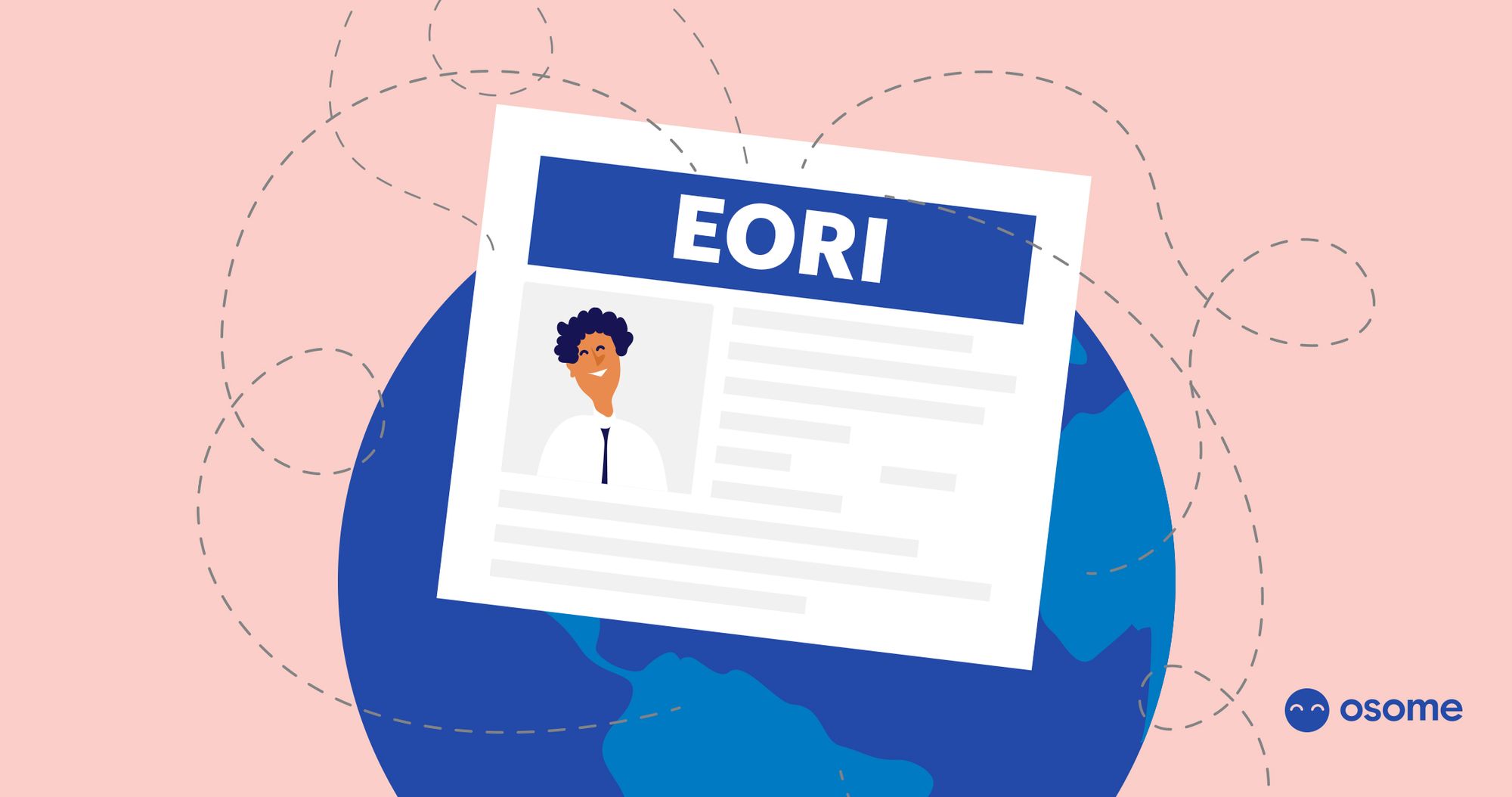 You need to apply for a UK EORI, and after getting it, you have to use this number for all the UK customs declarations.
Tips
Many UK-based businesses have already received their UK EORI number. If you are still yet to get one, apply to HMRC immediately.
You also have to apply for an EU EORI. To get that, you need to contact the tax authority of any member state.
Do You Need an Import Licence?
You may have to apply for an import licence to import specific products into the UK, and for some of those products, you might have to pay an inspection fee.
If a company imports agricultural products, chemicals, plants, weapons, medicines, or animals, then you need to have a special licence for importing those products into the UK. You will see a detailed checklist on the above link.
Work out your VAT Strategy
Many EU countries often have a minimum or no registration limit for non-EU companies, so the import/sale of products either in an EU member state or in the UK will need to register for VAT.
This requirement crops up based on who imports the products - the contract or Incoterms. So, in the case of Delivery Duty Paid (DDP), the supplier is the importer, and that in the case of Delivered At Place (DAP), the customer is the importer.
If you are a supplier and responsible for importing products into another EU member state, you may have to pay VAT. You will also need to register for VAT and bear the local VAT on the sale. This may lead to multiple VAT registrations across the EU. Talk to us to find a more simple way for you.
Decide Who'll Complete All Import Declarations
To carry out the import declaration formalities, you can either use an internal resource or hire an intermediary. You can choose from various services such as from brokers, customs agents, fast parcel operators, or freight forwarders for the intermediary role.
According to an HMRC impact assessment, there will be an extra 205 million customs declarations annually, out of which a significant portion will contain import declarations. On top of it, an additional 50,000 people will be required to process customs declarations.
Prepare UK Intrastat declarations (if applicable)
Going forward, the UK businesses will no longer have an obligation to make Intrastat declarations for exporting any products to EU countries. Also, there will not be any obligation for EU countries to declare any imports/exports to their governments or the UK.
Although, rules will be marginally different for Northern Ireland where businesses still need to make full Intrastat declarations until 2025.
Note
Companies do not have to submit monthly reports when exporting goods from the UK to any EU country. However, they still have to prepare an Intrastat report on all the imports.
Remember the new £135 import rule
Before Brexit or towards the end of the transition period, VAT-registered companies in Great Britain implemented VAT through intra-community acquisitions on an EU reverse charge.
It means for importing goods from anywhere in the world, businesses had to account for import VAT. Starting from January 1, 2021, this requirement also includes the nations within the EU.
The above rule applies if the import value exceeds £135. For imports lower than this amount, the VAT is still applicable but you have to use new rules that broadly outline the VAT e-Commerce package of the EU.
Import VAT will apply at the point where the goods are about to enter free circulation, which means, this should be the VAT tax point.
Do I Have to Pay VAT When Exporting Products to the EU?
Here are the crucial steps regarding VAT on exporting goods to the EU:
Determine the Exporter of Record
First, you need to determine the exporter of the record. According to the UK's new customs regulations, the exporter of record should be located in the UK. It means the exporter is required to have its registered office or a permanent place in the UK to carry out business activities.
Apply for a UK EORI
You need to identify the relevant exporter who is responsible for transporting goods from the UK to the EU. The individual will do the export clearance, complete the UK customs paperwork, transport, insurance, and other matters regarding moving the goods.
Identify if you need an export licence
You will require an export licence if you want to export specific types of products, such as chemicals, animals, weapons, plants, medicines, and food items.
Decide who will complete export declarations
You can make export declarations yourself. For that, you need to buy commercial declarations software and register to be on the National Exporter System (NES).
After it is approved, you will receive a special 'badge' that will allow you to use the online customer systems of HMRC.
You also have the option of hiring a customs intermediary to do the declarations on your behalf. You may hire a customs agent, freight forwarder, broker, or fast parcel operator for this task.
Compile must-have information
You need to collate the required information as below:
Commodity code: Mentioning the products that are exported, the materials used, and the production method.
Departure point and destination: The origin and destination of the products.
Consignee/consignor: The recipient and the business that is responsible for delivering the items to them.
Exporter statement of origin: This will make sure your importer does not get accidentally charged with any unnecessary tariffs.
The type, quantity, and packaging of the goods: The types of goods, quantity, and their packaging procedure.
Certificates/licenses: If applicable.
Submit your EU import customs declarations
You also need to submit EU import customs declarations on behalf of your customers if you are running your business under a delivery duty paid (DDP) system.
Remember that Intrastat doesn't apply
Effective from January 1, 2021, you do not have to send monthly reports regarding exports from the UK to EU countries. However,  you still have to collate Intrastat reports on all your imports.
Do I Have To Pay VAT When Providing Services to Companies Based in the EU?
For B2B Businesses
When it comes to business-to-business (B2B) services from the UK to the EU, the supply would be outside the scope of UK VAT. Business customers in the relevant EU countries will account for VAT under the "reverse charge" system through their VAT return.
Dana, a copywriter, has to send off a monthly invoice to one of her European clients. She doesn't include VAT in her invoice, leaving her client to declare this in their own VAT return.
For B2C businesses:
In the case of supplying services by business-to-consumer (B2C) business from the UK to the EU, the supply will be within the scope of UK VAT. However, for specific types of supplies, certain rules will apply. B2C businesses need to register for VAT where services are supplied. For instance, if you are doing the following things:
Paying an entry fee to onsite events
Supplying services regarding land/property
Playing the role of an intermediary
When Sadiq sells his custom-made tools from his UK factory to European customers, he adds UK VAT (currently set at 20%) to the total price of the goods.
However, he is soon going to be travelling to France to work as an onsite consultant at a housing development. Therefore, he needs to register for French VAT and to add this sum to the total bill when invoicing his clients.
More Tips on Brexit for Small Businesses
No matter whether you are running a B2B or a B2C business in the UK, you may feel the impact of Brexit. Due to new updates and changes taking place frequently, you might feel like you cannot keep up. Do not worry, as you will get all the help from us. Keep checking our website for the latest updates and blogs on new government regulations and measures. Also, you can get post-Brexit accounting tips for small businesses.
Customs and VAT After Brexit
After the UK pulled itself out of the EU, the UK government has rolled out various measures to minimize the impact on businesses.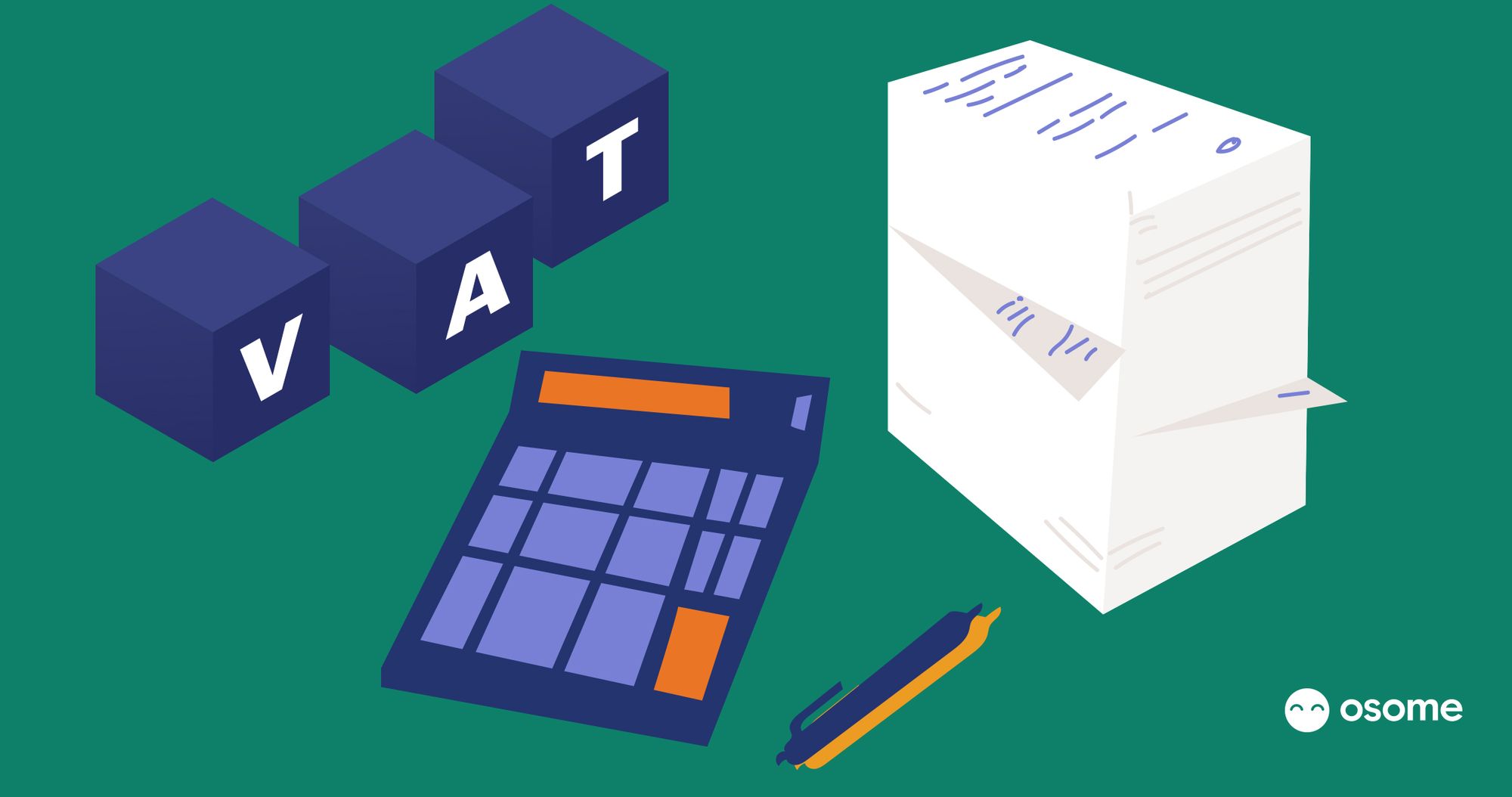 The domestic VAT rules have remained the same after the Brexit transition period ended. However, VAT rules regarding imports and exports to and from the EU are different now.
Before Brexit and during the transition phase, the UK was still part of the EU VAT regulation. It meant UK businesses did not have to register themselves for VAT in every EU country, and instead followed a set of common rules relating to VAT.
Now, businesses need to meet new customs and VAT requirements, including EORI numbers, new obligations for VAT reporting, and payments. You also have to make sure about meeting the requirements of submitting evidence for VAT zero-rating exports.
Additionally, you also need help with customs matters by hiring either a freight forwarder or customs brokers. You may also have to invest in a new software application fulfilling the customs declaration requirements, as well as for changing invoicing and accounting procedures (if any).