Business Owners Share Ways To Boost Business Confidence
Without business confidence, an entrepreneur will not go far. You could have knowledge, a great product, or a great idea to share with the world. However, without business confidence, your potential and value is likely to go unseen. Keep calm and read on to find out tips to gain confidence.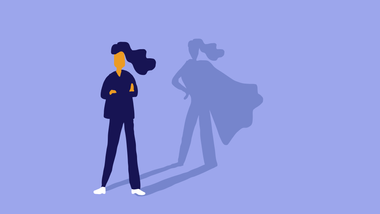 Entrepreneurship is challenging, but building business confidence can make all the difference.
Picture this – you've come up with a brilliant business idea, taken a leap of faith to start the business, and then you find yourself doubting your ability to take your business to the next level. With the various obstacles and risks you face while juggling different responsibilities in your entrepreneurship journey, it is more common than you think for self-doubt to strike. However, it is crucial for you to not let these doubts get to you.
At Osome, we know the pain points of small business owners like you. In this article, we speak to business owners to gain insights on how they eliminate self-doubt, build business confidence, and grow from the experience.
Why Is Business Confidence So Important?
If you are an entrepreneur, you will not go far without business confidence. To start a business, you need to have business confidence to trust in your products and services, and believe that you're employing the right strategic moves.
Business confidence means knowing what gives your business an edge over your competition, and why potential customers should choose your product or service. In the event of failure, entrepreneurs with business confidence have the ability to turn this failure into a catalyst for learning and an opportunity to improve their business. Entrepreneurs with business confidence will also dare to take on necessary risks, including buying new equipment, in order to expand their business. This is what sets entrepreneurs with business confidence apart from those without.
As the leader of a business, business confidence is not something you are naturally born with – it's a skill that you gradually build overtime. Here's how you can build your entrepreneurial confidence.
Setting Your Business Goals
A business goal is an overarching and broad outcome that you want to achieve over a period of time. By setting clear business goals, you can more clearly define the milestones for you to reach your endpoint, and feel more empowered during the decision-making process.
Get to know your customers
Entrepreneurs who do not focus on their customers often fail. As a business owner, building a relationship with your customers is a critical aspect of building a successful business. In order to build this relationship, you will have to engage in conversations with your existing and potential customers to better understand their needs and wants. The more you know about your customers, the more successful your sales and marketing efforts will be.
With this knowledge, you can use it to make important business decisions to persuade existing and potential customers that purchasing a product or service from you is in their best interests.
Have clear and measurable goals in place
The way you set your goals, and the type of goals you have in place can either diminish or boost your business confidence. Increase your chances of hitting your business milestones by leveraging the SMART framework. It helps you set business goals that are specific, measurable and achievable, so you can have the confidence to effectively execute your plans.
For instance, business owner Nicholas Dinos Markopouliotis we spoke to had a clear goal of having his side hustle bring in more revenue than his full-time job, before he left his full-time job to spend more time with his newborn son. A word of advice from the founder of Warehouse Collectible? Don't rush into full-time business ownership without first preparing financially.
To set SMART goals, you can use this framework:
Specific (simple, sensible, significant)
Measurable (meaningful, motivating)
Achievable (agreed, attainable)
Relevant (reasonable, realistic and resourced, results-based)
Time bound (time-based, time limited, time/cost limited, timely, time-sensitive)
From time to time, review your goals to see if they still match your vision and whether they make sense. From there, it is easier to pivot and adjust your goals.
Create a plan to reach your goals
Eliminate ambiguity around your business goals by developing a plan to help you achieve your goals. This should involve a strategic action plan, with timelines to help you get to where you want.
Action plans create opportunities for business growth since they outline means to achieve your short-term and long-term goals. Regardless of the timeframe you are working with, it is important to have your overarching goal, and the strategies you want to take to achieve them. It could be a series of individual actions, or a set of tactics for you to reach your goal.
Stephanie's goal is to increase revenue by adding more merchandise to her product line. To do so, she intends to create more brand awareness by working with key opinion leaders to reach out to more millennials and Gen Zs. She plans to grow her company's Facebook following by 10% by the end of the year, by harnessing the power of influencers and posting frequently on social media. These are the tactics to help her reach her goal.
Celebrate your achievements
As an entrepreneur, it can be tempting to try to reach your next business goal before you even hit your current one. Put that thought on pause – instead, remember to acknowledge every success and celebrate them.
Every small win is worth a celebration. It could be launching a new product, hitting a sales milestone, or locking in funding. These are all reasons for a celebration, but this also doesn't mean you have to go wild or overboard with the celebration. Depending on your budget, you can simply thank yourself and your employees with a small gift card, or a thank-you dinner to let them know you appreciate their efforts. This will also help to motivate your employees further, so they will work harder alongside you as you grow your business.
Build a Strong Supportive Network
Having a strong supportive network can help boost your business confidence, by saving you time and allowing you to feel like you can always have people to rely on.
Perhaps it's too early to consider hiring a team, but you can always consider outsourcing. From reliable freelancers to help you write articles or post your social media, to investing in tools and services to streamline and automate tasks for you, these investments can free up your time, so you can concentrate on your core business and make better business decisions. Although such investments may seem unnecessary at first, it can save you a lot of headache and stress in the long run.
Keep Up With Industry Trends
No matter what industry you are in, staying updated with the latest trends can help ensure you remain in the business in the long run. Additionally, by equipping yourself with relevant information, you will feel more empowered to make tough business decisions and gradually build business confidence.
To stay knowledgeable in the business world, you can:
Look to other entrepreneurs for inspiration
Subscribe to industry newsletters
Attend events and conferences
Stay open-minded to all business ideas and trends
Manage Your Finances Wisely
As a business owner, you might find yourself constantly worrying about raking in profit and neglecting the importance of your finances in the process. Think of it this way – even if you may have sold most of your goods and brought in a huge profit, that amount of money will not be beneficial to your business unless it is on hand. In other words, cash flow is important to ensure the smooth day-to-day operation of your business.
Here are ways you can wisely manage your money:
Come up with a budget and stick to it
To stay financially responsible, the easiest way is to come up with a feasible monthly budget that you can actually stick to. One way to go about this is to create a budget in line with the financial year. Refer to your business bank account to get a better idea of how much money you have, and work out the amount you need to run your business every month. Bear in mind that every month might look a little different – for instance, holiday seasons may be more expensive since you might have to spend more advertising dollars. Work these numbers into your budget, and try your best not to exceed that amount.
Manage cash flow and keep tabs on expenses
Cash flow management involves close monitoring of cash flow, so you can keep tabs on the amount of money you have spent, how much you have on hand, and how much you will soon have after receiving the money owed to you. Develop a daily cash report to understand how much money your business can spend, without needing to delve deeper into credit or debit every week. Furthermore, this report can provide you with crucial information on profit, loss and expansion possibilities.
Planning for the future and securing funding
If your cash flow is currently negative, don't fret too much. Many businesses experience this when they first start out. Nonetheless, you should think of how you can secure funding for your company's future. Whether the funding comes from outside investors, or your family and friends, having funding can help you feel more confident about your company's survival and future growth.
Build a Reputation That Leads to Success
Needless to say, one of the most important assets is your company's reputation. With a good reputation, you can market your products and services better, and earn lifelong fans and customers.
To build a good reputation, you will have to invest time and money into your brand's marketing strategy. Start by going the extra mile for your customers. You can adopt the following steps:
Make sure the customers' orders are delivered in a timely and presentable manner.
Let customers feel special with a bit of personalisation if you can afford it. It doesn't have to break the bank – it could be something as simple as a handwritten note to thank them for their purchase.
Maintain a clear channel of communication between you and your customers. It could be through a customer service representative, a company email address, or your company's social platforms where customers are able to leave feedback and feel like part of the community.
Of course, your reputation also matters to your suppliers and business partners. Don't forget that these are the people who play an important part in your business, from delivering the goods to supporting you with funding. Remember to treat them with respect, the way you also want to be treated.
Running a business also means you might receive criticisms from time to time – but don't take it personally. Instead of bashing yourself up, let it be a source of motivation for you to review your processes and come up with ways you can improve.
Embrace Self-Doubt and Turn It Into Business Confidence
Successful brands are not built in a day. Boosting your business confidence is a continuous journey. The process requires time, effort, patience, as well as the willingness to learn and grow. However, this is crucial and worth the investment, as it will provide you with the foundation you require to succeed in the business.
Save yourself some precious time
Outsource your accounting to us at Osome, so you can be freed from the pesky admin. Talk to us today!