TranSwap
Open a TranSwap account and company remotely
We prepare all the necessary documents
We file them with the authorities
You don't pay HK$3,975 government fee
You don't have to go anywhere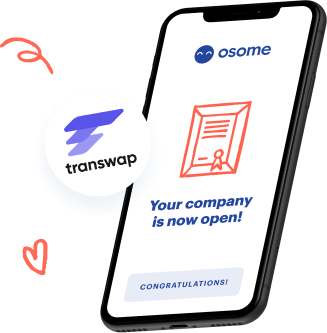 Register a company as fast as in
1 business day
step 1

You send us your details
HKID or passport copy
Shareholder's details
Director's details
step 2

We prepare your docs and file them with the Companies Registry
Incorporation Application
Certificate of Incorporation
Business Registration Certificate
Articles of Association
step 3

TranSwap opens your account

We send you an online application form to complete. TranSwap opens an account as fast as in 1-3 business days.
step 4

You are all set
TranSwap Business Account
Business Registration Certificate
Registered Address for 1 Year
Company Secretary for 1 Year
All done! Your company is
good to go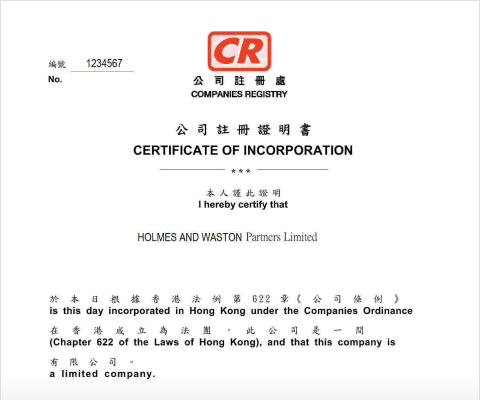 We're always in touch
We answer any questions instantly
We'll solve any issue in a chat or over the phone in a single conversation, no need to wait or switch experts
Follow each step in a personal account
You get a personal account on our platform where you can track progress and store company documents forever for free
Online Account opening with TranSwap
TranSwap is a payments infrastructure provider, and offers clients a business banking account to make payments, collections, conversions to manage foreign currency exposure. TranSwap accounts give users access to named local USD, EUR, GBP and SWIFT accounts in 34 markets without any set up or maintenance fees.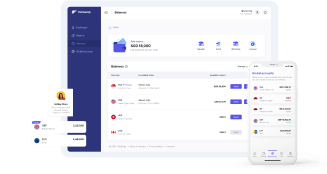 Simple and fast registration
Our prices are fixed in Hong Kong Dollars. We use Hong Kong Monetary Authority rates to convert them to US Dollars, Euros and Pounds. The exact price you pay in $, € and £ depends on the rate and fees your bank applies.
All-inclusive Incorporation

Certificate of Incorporation (CI)
Articles of Association
Business Registration Certificate (BRC) for 1 year
Business bank account
Corporate Secretary for 1 year
Corporate actions
Registered address for 1 year

from

HK$7,000HK$3,975 govt fees included
TranSwap Business Pricing
Opening a TranSwap account is free, but they charge you for some of the services like foreign exchange. Here are some of the fees you might come across.
| | |
| --- | --- |
| A multicurrency wallet | Free |
| Virtual Bank collection accounts that allow you to collect locally | Free |
| Daily Transaction Limit | None |
| Min. Balance Requirement | None |
| | |
| --- | --- |
| Collect local payments | Free |
| Send local payments | Free |
| Collect SWIFT payments | Free |
| Send SWIFT payments | Free |
| | |
| --- | --- |
| Foreign Exchange | 0.5% - 1% depending on payment corridor |
more about Transwap
Up to
$10,000 off

our partners' services
$3,000 AWS credits

Amazon Web Services provides startups with a low-cost, easy-to-use infrastructure that can help scale any size of business

$10,000 processing credits

An integrated payments platform that helps you build and scale your business online

90% off HubSpot rates

HubSpot offers a full stack of software for marketing, sales, and customer service, with a completely free CRM at its core
TC006825

Certified Public Accountants

Chartered Secretaries

Association of Chartered Certified Accountants
4.9 out of 215 reviews
Trusted by Osome
entrepreneurs around the world
89%of customers recommend
Osome service
15,000+Osome clients
worldwide
1,264companies opened
in Hong Kong
40hours freed up from admin
work monthly
They replied quickly offering immediately useful details. One phone call set the path for my first incorporation. I highly recommend it for other first-timers.

Paolo Porchetti PP E&A LIMITED

I like that I can just post my questions to chat any time of the day, quite unlike having to remember to call within business hours only. For a startup owner working irregular hours, this helps.

Lim Sze-Szan Fiona BodyOwn Ltd.

One of the best experiences in incorporating a company in Hong Kong.

Beh Huey Ching Jenna FortNynja (HK) Limited

Fully digital, fast, easy to follow, great app. I highly recommend it.

Edwina Jane Barrington Rupert and Bird Limited

They helped me register my company in Hong Kong. I'm very satisfied with their services, flexibility, and reactivity.

Yannick Andre Martial Guyot HK TALENTS Limited

Osome has been extremely proactive, talking me through every step of starting my company. They now take care of my accounting. I love the app, it's so easy to use!

Harriette Foulkes-Arnold We are Contented Ltd.

I didn't have to go anywhere to work with Osome, I just used the web and mobile app to sign the docs.

Ivan Zeljkovic Evans Media Ltd.

I incorporated my own two companies with Osome and now manage them via the platform. I've been very satisfied and recommend Osome to all my friends.

Vlad Shchelkunov BTTR holdings Ltd.

The staff always answer, and they deal with all the admin on my behalf. So I can simply use my income and not worry about legal and administrative filings.

Pawel Wargan freelancer

It is impressive how fast and responsive they are! I feel very happy about my decision to go with Osome.

Randeep Sudan Multivertz Ltd.
FAQ
Can a foreigner be a director and a shareholder of a Hong Kong business?

Yes, Hong Kong allows foreigners to become directors and shareholders of a company registered here. As a foreigner, you can be the only director or hire as many as you need. There is no requirement to have any local directors. You can be a shareholder as well. You need to have at least one (and as many as 50). They can be people of any nationalities or companies.

Do I need a company address?

Yes, all companies registered in Hong Kong must have a local address. It goes on all legal documents. If you don't have an office address, use our service. We handle your incoming letters, scan and store them in your Osome account so you have easy access to all your documents.

Do I need a Company Secretary?

Every Hong Kong business must have a local resident company secretary. This officer is responsible for keeping your paperwork in order, making sure all changes on the company are processed correctly, on time and in compliance with the local legislation. This role can be performed by an individual or a corporation, known as a body corporate.
I didn't find the answer to my question...
That's alright! Let us know your question