Starting Your T-shirt Business the No-Nonsense Way
Increasingly, people shop online rather than in offline stores. Here's a guide on how to get started with selling t-shirts.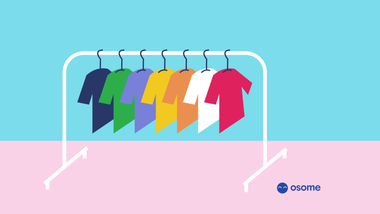 If you're reading this, you should already know that setting up an e-commerce business is no easy task, much less a T-shirt business which is gaining popularity in this day and age. Nonetheless, there are still reasons why you should venture into online entrepreneurship. In this guide, we provide the information you need to get started right away on your online T-shirt business, and some tips to take note of when registering an online business in Hong Kong.
Do You Need To Register Your Company?
Yes, you do. Even though e-commerce companies generally require less requirements than a traditional company, it is still a company and has to comply with business regulations in Hong Kong.
The most common business structure is a private limited liability company, more suited towards small and medium-sized enterprises and is a separate legal entity.
Setting Up an E-Commerce Business in Hong Kong
There are 4 big steps:
Set up your company
Register your company
Open a business banking account
Choose your marketplace  
Get Started on Designing  
How Much Cash Do You Need?
Starting a T-shirt online business is so popular among startups and rookie entrepreneurs because it does not require a huge capital or investment right from the start! Plain T-shirts are easy to source for, and will not burn a huge hole in your pocket. This leaves you with more capital to spend on marketing tactics and improving your customers' buying experience.
Determine Your Target Market
As you already know, there is a huge target market for T-shirts! For one, they can be worn by people of all ages and genders. They're comfortable to keep on all-day, and also offer personalisation through prints and colors, unlike an outfit such as a suit or dress. So, no worries that people won't be interested in your base product. Of course, the competition out there is huge, so you will have to find your niche target audience once you get started!
How Are You Different?
Before going full steam ahead with your startup business planning, pick out the direction you will follow. Are you going with a simple logo design or loud prints. Do your research on your competitors, find out what is popular among buyers, and possibly their sales numbers.
Start Designing
If you're already a seasoned designer or have a few designs on your mind, that's great! However, not everyone has artistic flair so don't fret if you do not have designs of your own. You can hire a freelance local designer to help you. Try listing your design requirements on freelance websites such as Upwork or Fiverr. Who knows, you may even end up securing a joint partnership!
Choose your T-shirt Material
Once you have your designs, the next step is to print them. Remember to choose a material and printing company that provides quality products! We cannot stress this enough as your products represent your company. The last thing you want happening is basing your fantastic designs on a cheap material. Imagine a tee that shrinks from a size L to S after a few times in the washing machine, or a print that fades after a few washes. People expect quality for the price they pay, so never scrimp on quality! Customers recognise a high quality product when they see one.
Validate your product
Once you have your design, your T-shirt material and print, your product is complete! So, it's time to get opinions from people not involved in the manufacturing process of your product. You may come across points that you could never have thought of.
We do not recommend asking friends and family to participate in validating your T-shirt. Why, you ask? Well, people close to you tend to tone down their opinions so as to not hurt your feelings. It's nice to hear praises for your product, but what you really need is an unbiased opinion.
Try posting your designs on online discussion platforms such as Reddit, Quora and more. Alternatively, you can create business accounts on social media such as Instagram or Facebook, and have followers vote on their preferred designs! This is a good way to stay clear of copyright infringements too. The community can inform you if your design is one they have seen before, or if a similar design is already available on the market.
Get People Interested in What You Are Selling
Once you've settled on your T-shirt designs and materials, you need to decide where you will be selling your products. How will you spread the word that you have created some great T-shirts and want the entire world to know about it?
There are 2 big steps you can take.
Start your own business website
Use a free hosting site
If you have just started your online business, we recommend that you use a free hosting website instead of trying to start your own. For starters, you probably will not have the time to handle the details needed to start a website from ground zero, nor have the capital to hire a professional to assist you. Rather than ending up with a lacklustre website, we'd rather you host on an existing platform that offers all the tools you need right out of the box.
What Are the Platforms Available for Me To Sell On?
Platforms, galore!
You'll be spoiled for choice to find out the e-commerce platforms you can sell your products on.
A question that most first-time entrepreneurs want the answer to. Well, we have sorted out a number of platforms available to get you up and running. These platforms include Tmall, WeChat, Taobao, JD, Amazon and eBay!
Benefits of Selling on Hosted E-Commerce Platforms
It is generally free to use, although some sites do charge a minimal fee to post your products.
Best for beginners, can help you save time and even money.
Provides all-in-one convenience for both you and your customer.
These platforms are designed to handle all the technical stuff for you, so that you can focus on what matters most - your T-shirts.
Here are some questions to ask yourself:
Can you create a professional looking design to host your products yourself?
How are you planning to integrate payment methods?
How many currency options will you offer?
Do you accept foreign currency and payments?
Do you ship internationally?
How will you determine the price to ship worldwide?
What are the checkout options?
If you are unable to answer these questions, you'll be better off using a hosting platform.
However, even if you do choose to go with a hosting platform, there are some things you must handle yourself.
These include:
Fees and charges
Statements and reports
Tax rules
Different receipt formats for every platform
Not all of us are used to or have the knowledge to handle these complicated processes. At Osome, we handle all your reporting, accounting and tax filings for online businesses. Simply let us know which platform you are on, and we'll figure out the rest for you.