Take Note of These E-commerce Sales Dates in Hong Kong
As the world evolves rapidly, one thing remains constant - annual holidays and the sale opportunities they present. As a business owner, it is crucial to keep track of the important dates so you can retain a competitive edge over your competitors, and launch marketing campaigns in a timely manner.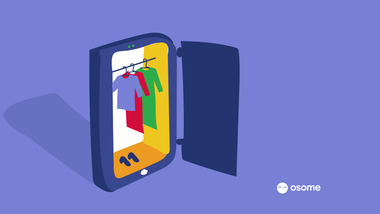 As an e-commerce business owner, making a list of the upcoming important dates can help you navigate your e-commerce journey successfully this year. Other than making it easy to keep tabs on the big holidays such as Chinese New Year and Christmas, an e-commerce calendar can also help you remember the lesser known holidays such as International Coffee Day. These occasions give you an opportunity to roll out thematic marketing campaigns, offer discounts, special details and other incentives, and connect with customers by wishing them a happy holiday.
By the way if one of your goals in 2021 is to grow your business, consider leaving all corporate back-end tasks like accounting for e-commerce and corporate secretarial work to a service provider like us. You grow your business, we'll do the rest. We have compiled a comprehensive month-on-month event calendar. Save these important upcoming dates so you can be prepared and ensure your marketing campaigns are launched in a timely manner.
January: A New Start
As we embark on a new year, shoppers are on the lookout for platforms to spend their Christmas savings and gift cards on. This makes January one of the most favourable months for e-commerce business owners and consumers alike. Post-holiday sales provide an incentive for savvy consumers to splurge on, and can expose your brand to a new group of target audience.
1st January – New Year's Day
February: Usher in Prosperity
With a major occasion like the Lunar New Year being held in this month, Chinese New Year shopping in Hong Kong tends to peak two weeks leading to the event. This gives shoppers ample time to shop for gifts, and to purchase clothing and home decorations for the festivities to usher in the New Year. E-commerce giants and smaller merchants tend to feature unique Chinese New Year-related products from heritage brands, such as modernised cheongsams.
Moreover, Valentine's Day is another crucial event for e-commerce businesses. This occasion provides a good opportunity to capitalise on couples, or for the singles to practise self-love.
Although Hong Kong has decided to suspend in-person classes until February, and it remains to be seen whether students can return to school that month, it's always advisable for your business to stay prepared and market stationery, uniforms and other accessories that will eventually be in popular demand as the academic year resumes.
1st & 2nd February – Chinese New Year (Lunar New Year) Tiger
8th February – Back to School (may vary between schools and dependent on the COVID-19 situation)
14th February – Valentine's Day
March: Warmer Days Ahead
With the impending heatwave, some consumers may prefer to stay home and do their shopping online. With a few key occasions coming up, this should be a profitable month for your e-commerce business.
White Day, also known as White Valentine's Day, falls on March 14 – a month after Valentine's Day. Originating in Japan in 1978, this day is for men to give gifts back to women in appreciation of what they received on Valentine's Day. In today's age, this tradition has spread to Asian countries such as Hong Kong, and is no longer gender specific. Consumers who have missed out on celebrating Valentine's Day in February may choose to do so this month, giving you the chance to market popular White Day gifts such as confectionery including marshmallows, cookies, candies, chocolates and other sweet treats.
Furthermore, many Hong Kongers watch the 315 Gala, a TV program that features consumer rights, highlighting integrity and education when it comes to spending money on brands. Many brands pay attention to this day as it can be used to promote customer appreciation through genuine campaigns that provide after-sales service.
14th March – White Day
15th March – Consumer Rights Day
April: Sweet Temptations
April is the month of sweet temptations – expect lots of Easter bunnies hopping around, chocolates, and Easter eggs. Take your marketing game to the next level by offering shoppers some sweet temptations in the form of sales and discounts, or exercise some creativity by holding an online Easter egg hunt to engage with your shoppers.
The spirit of April Fool's Day allows you to show the mischievous side of your brand.
On the flipside, Ching Ming Festival is a more serious occasion for the Hong Kongers to commemorate their ancestors. On this day, they visit and upkeep graves and burn 'sacrificial money' in honour of the dead. This festival has since evolved into an occasion for overseas Hong Kongers to go on a short trip back home or for the younger generations to head to nearby  holiday destinations. For businesses, it is crucial to coordinate promotional campaigns accordingly. To target the younger generation, promoting short-distance travel packages, sportswear, and travel-related products approximately a month in advance will likely generate additional website traffic. Sports-related activities or hiking trips are popular during this time of the year.
Finally, sustainability is a topic that has penetrated all industries, and understandably so – especially among the Millennials and Generation Z. Consumers have grown increasingly aware of environmental issues and are consciously looking out for brands that are in line with their own sustainable values. They want to buy from brands that can demonstrate how they reduce single-use packaging, offset carbon emissions, or give back to Mother Earth. As such, make use of Earth Day as a way to promote your brand's eco-friendliness. Businesses that practise sustainability will be able to build trust with consumers and boost business growth in the long run.
1st April – April Fool's Day
5th April – Ching Ming Festival (Tomb Sweeping Day)
15th April – Good Friday
15th - 22th April – Easter Holidays
17th April – Easter Sunday
22nd April – Earth Day
May: Mid-year Madness
Celebrated all over the world, Labour Day is one that is greeted with great fanfare, and Hong Kong is no exception. This day marks the beginning of spring, and also celebrates workers. In Hong Kong, most businesses and all schools are closed on Labour Day, which provides a great opportunity for you to push out your e-commerce products to remind Hong Kongers that they can spend the day shopping online although physical shops may be closed. As the season changes, spring-related products could be a hit with consumers.
Brace yourself for the mid-year madness by planning for Mother's Day in advance, with gift recommendations for shoppers. Make the most out of this day by executing your promotional activities two to three weeks before the actual day. Strike a chord with your audience with emotionally appealing campaigns.
Hong Kong observes the birthday of Buddha as a national holiday, since the majority of the population is Buddhist. This day is greeted with great joy and enthusiasm. As such, product offerings such as flowers, lanterns, or even sportswear could be pushed to your targeted consumers, as devotees head to temples to celebrate Lord Buddha's Birthday.
1st May – Labour Day
8th May – Birthday of the Buddha
8th May – Mother's Day
June: Shopping Festival
As soon as May ends, the frenzy of sales activity in Hong Kong kicks off. As part of the '618' Shopping Festival, an e-commerce event that started out on 18 June as an anniversary promotion for online retailer JD.com in 2004 has since grown into a huge shopping bonanza embraced by all e-commerce businesses.
Alternatively, Father's Day offers great gifting opportunities for you. To boost sales, you could even consider offering free wrapping and delivery. With June being Pride Month, you can also consider giving back to society by sponsoring your local pride community.
1st - 30th June – Pride Month
3rd June – Tuen Ng Festival
18 June –  618 Mid Year Shopping Festival
19th June – Father's Day
July: Hong Kong Summer Shopping Season
Every year, during Hong Kong's Summer Shopping Season in July and August, retailers will hold special events and sales. Consumers enjoy shopping in Hong Kong for better prices and quality than they can get in their own country, or in the Mainland. To entice customers, you can consider offering major discounts, specially for end-of-season fashion items.
1st July – Hong Kong Special Administrative Region Establishment Day
14th July - 31st Aug – Summer Holidays
TBC – Hong Kong Summer Shopping Season (two-month period)
August: Time for a Little Romance
Qixi festival is also known as the Double Seventh Festival, the Chinese Valentine's Day, the Night of Sevens, or the Magpie Festival. It is a special summertime holiday dedicated to lovers, and those in search of love. This holiday was traditionally celebrated by young women hoping to find a good spouse by showcasing their talents in feminine tasks such as needlework.
Before the festival, couples in Hong Kong may buy each other adorable gifts or pen love notes to be presented on the actual day. Qixi Festival gifts include flowers, chocolates, and even jewelry. Qixi Festival food also tends to be on the sweet side, although there are a number of savory dishes. Some snacks you could offer include glutinous rice sticks, sesame-flavoured pastries, dumplings, or other sugary treats.
4th August – Qixi Festival (Chinese Valentine's Day)
September: Welcome Autumn
September consists of a few key dates that your business can capitalise on.
Inspired by 11.11, a 9.9 Super Shopping Day event was launched in 2016 by Shopee, one of Southeast Asia's largest e-commerce platforms. Since Shopee's launch of this sales event, other big players in the industry – including JD.com and Tmall – have also joined in. The 9.9 sale marks the start of the year-end shopping season, with most orders in Hong Kong placed through mobile phones. If you intend to participate in this event, make sure your web interface is mobile friendly, or you could risk losing potential customers.
Engage with your shoppers over Mid-Autumn Festival, one that celebrates a community's successful harvest season. Also known as the 'moon festival', this period in Hong Kong sees shops filled with brightly coloured lanterns, carried by children when families head outdoors to observe the full moon on the night of the festival. Families and friends also exchange a traditional treat of mooncakes, a dense pastry with a salted egg yolk in the middle, representing the moon. If your brand does not sell Mid-Autumn Festival-related products, consider offering mooncakes as a gift to your customers upon a minimum spend.
Lastly, don't forget about Teachers' Day – the time of the year to say a big thank you to teachers, especially for the challenging year. Personalised gifts are a great way to give meaning to a gift, regardless of the age or gender of the teacher you are purchasing for. Consider offering small discounts with a minimum order quantity, so your shoppers can buy for a few teachers at the same time.
9th September – 9.9 Sale
10th September – Chinese Mid-Autumn Festival
10th September – Teachers' Day
October: National Pride
Shake off the cobwebs and enter the month of pumpkin spice lattes. October offers several interesting retail events for e-commerce businesses.
Fly the national flag high and showcase your patriotism in the month of October. Consider featuring local brands, or partnering with local startups for a touch of national pride.
Celebrate the one beverage that helps so many Hong Kongers in their daily lives – make use of International Coffee Day to incorporate some coffee or yuanyang (a smooth and well caffeinated mix of three parts black drip coffee and seven parts of milk tea) samples to your customers' orders.
As Hong Kongers grow increasingly receptive to what was once considered a Western holiday, spooky-themed items will also be welcomed this season as Halloween draws near.
1st October – International Coffee Day
1st October – National Day
4th October – Chung Yeung Festival
10th October – 10.10 Sale
31st October – Halloween
November: Singles' Day
No e-commerce seller's guide to Chinese traditions and holidays would be complete without mentioning Singles' Day. Originating in China, Singles' Day, also known as Double 11 since it falls on 11 November, is typically a 24-hour shopping period offering customers steep discounts and attractive promotions. In contrast to the Qixi Festival in which couples celebrate each other, Singles' Day is a day for the singles to simply celebrate themselves. Consider offering discounts on top-tier products and items that customers have added to their wishlists.
Since 2009, e-commerce giant Alibaba has offered huge discounts on products, eventually turning Singles' Day into the world's largest e-commerce event. According to Statista, the last decade has witnessed explosive growth in revenue as shoppers purchase a variety of products to treat themselves, including makeup, skincare products, shoes, clothes, personal items, electronics and more. In fact, Singles' Day is more well received than Black Friday and Cyber Monday, so you may choose to prioritise Singles' Day instead.
Make sure your business is well equipped for the upcoming sales by restocking early and updating your sales activities. Additionally, ensure that your hosting provider offers good uptime — the last thing you want would be to have your website crashing, losing out on generating sales revenue. Here are the 10 best hosting providers we recommend.
11th November – Singles' Day
25th November – Black Friday
28th November – Cyber Monday
December: Jingle Bells Are Ringing
December is no doubt another busy shopping season of the year for most e-commerce businesses. Following Cyber Monday is the 12.12 shopping festival for shoppers who want to get Christmas gifts before it is too late, or for those who have missed out on the previous sales.
Shoppers continue shopping on Christmas Day and even afterwards, since many e-commerce businesses offer post-Christmas markdowns. With consumers  purchasing gifts for themselves, their loved ones or even for office Christmas parties, your sales strategy could experience tremendous growth when executed correctly. To make the gift hunting process easier, you could categorise your products into different price ranges, such as gifts under $50 etc. Customised items and Christmas baskets are also popular gifting items.

12th December – 12.12 Sale
25th December – Christmas Day
26th December – Boxing Day
31st December – New Year's Eve
Key Dates at a Glance
January
February
March
April

1 – New Year's Day

1&2 – Chinese New Year (Lunar New Year) Tiger

8 – Back to School

14 – Valentine's Day

14 – White Day

15 – Consumer Rights Day

1 – April Fool's Day

5 – Ching Ming Festival (Tomb Sweeping Day)

15 – Good Friday

15-22 – Easter Holidays

17 – Easter Sunday

22 – Earth Day

May
June
July
August

1 – Labour Day

8 – Birthday of the Buddha

8 – Mother's Day

1-30 – Pride Month

3 – Tuen Ng Festival

18 – 618 Mid Year Shopping Festival

19 – Father's Day

1 – Hong Kong Special Administrative Region Establishment Day

14 Jul - 31 Aug – Summer Holidays

TBC – Hong Kong Summer Shopping Season (two-month period)

4 – Qixi Festival (Chinese Valentine's Day)

September
October
November
December

9 – 9.9 Sale

10 – Chinese Mid-Autumn Festival

10 – Teachers' Day

1 – International Coffee Day

1 – National Day

4 – Chung Yeung Festival

10 – 10.10 Sale

31 – Halloween

11 – Singles' Day

25 – Black Friday

28 – Cyber Monday

12 – 12.12 Sale

25 – Christmas Day

26 – Boxing Day

31 – New Year's Eve
Preparing Your Business for Sales in 2022
Fueled by the Covid-19 pandemic, the e-commerce market shows no signs of slowing down. In fact, its low barrier to entry means that the industry is getting increasingly competitive. Every month of the calendar year presents several occasions and holidays that you can leverage to increase sales. To make sure you don't miss out on opportunities to engage with your shoppers, plotting out the key events on a calendar can allow you to better plan for special discounts, deals, or even holiday greetings. Additionally, you may also want to make a note on when you should start planning for an occasion that is months away. For instance, Christmas may be in December, but it could be a good idea for you to start planning in October to restock inventory levels and coordinate other marketing activities.
Save time, free your mind and focus on your business
We know how time-consuming planning for the upcoming sales dates can be – simply outsource the accounting to our experienced e-commerce accountants so you can focus on what matters most to your business.
We've got an expert who has your back, does your accounting and optimises tax for your business. We advise what tax exemptions and tax reliefs your company is entitled to and help you file documents to the authorities on time, and we organise your reports exactly the way needed to comply.
Don't take our word for it though, try out for yourself today!