10 Steps for E-commerce Businesses To Succeed on Square
With so many opportunities for businesses, the only reason not to get started is because you haven't got an online store - and Square Online answers that problem for you. Available in the United States, the United Kingdom, Australia and Ireland.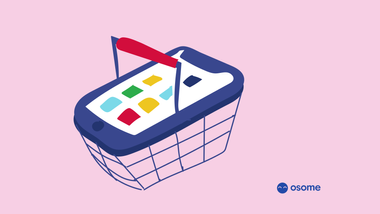 Since 2006, internet sales have been on the rise, and the COVID-19 pandemic gave e-commerce businesses a huge boost by forcing most physical businesses to pause operations due to lockdowns. At the start of this year, internet sales made up over 30% of the UK's retail sales.
With so many e-commerce opportunities for businesses, the only reason not to get started is because you haven't got an online store - and Square Online answers that problem for you. Available in the United States, the United Kingdom, Australia and Ireland, Square Online helps you to build an online store with minimal effort, and it helpfully integrates with other Square services, including Square Invoices app, Square Point of Sale, and Square Reader. Powered by Weebly, you can easily manage your e-commerce store in one account along with your other sales channels.
If you're a bit unsure of running an online store, read on as we delve into the top 10 steps to succeed with Square Online.
Benefits of Square Online
create your online store right away
Square's own payment system is available for you to use immediately after you sign up
payments accepted from MasterCard, Visa, American Express, Discover, Square Pay, Square gift cards, as well as the option to activate PayPal, Google Pay and Apple Pay
transparent and simple pricing
no contractual commitment for their services
free chargebacks and support when dealing with customer disputes
Set up a Free Square Online Account
Creating your own Square Online account is really easy. All you have to do is:
set up your free site by filling in your personal details
activate your account
customise your online store using a range of themes
launch your online store, adding goods either manually to sell online, or add them straight from the Square POS system
start selling!
Square Online offers different plans with varying transaction fees, which you can view on their website.
Make Your Store Look Professional
When you first start your Square Store, you'll need to pick a website template. Fortunately, you don't need to be a designer to make your store look professional: you can customise your banner design, button style, colour schemes and text layout - ideal for anyone with limited knowledge of creating an online store.
Square Online also provides a library of complimentary images from Unsplash, which is integrated within the web editor. It can be hard to find quality photos that are in line with your store's branding, so this handy feature will definitely make your website creation a lot easier.
Make Use of Contact Forms and Pop-ups
Make sure it's easy for your customers to contact you and you're capturing valuable customer data wherever possible. This can be done through contact forms and pop-ups - for example,you can set up a pop-up to promote sign-ups to your mailing list, make store announcements, offer discount coupons, or verify your customer's age.
Integrate Multichannel Communication
Square Online allows you to sell through an approved Business Instagram account. Instagram. Simply connect your account to Square Online, tag the items you wish to sell in your post, then click 'publish' for an instantly shoppable page. The payments will then be processed through your Square account.
That's not all – you can also make use of the integrated Facebook Ads Manager tool to effectively target your audience with relevant online ads. If you have a custom domain on a paid plan, you can even connect Pinterest with your online store.
Analyse Your Sales
When it comes to analytics, no matter which plan you're on, you'll have access to your site's visitors, find out how your shoppers are discovering you, and which pages are the most popular. Plus, key statistics including order volume, revenue, conversions, coupon sales, average order volume, and average customer order are available when you want them.
If you're thinking about holding a sale, make use of analytics to help you decide what discounts you'll offer. Is there a certain product that you have in excess? Are there any remaining items you wish to get rid of? Your promotion mechanics could be based on the amount a shopper spends – for example, spend £150 and get £25 off. It could even be a buy-one-get-one-free (BOGOF) promotion. You can use the data you get from your sale to influence decisions about future sales.
Keep Your Subscribers in the Loop
In order to generate sales, your subscribers have to be in the know. Make sure to email your subscribers before, during, and on the last day of any promotions you run.
With Square Online, you can create, send and track email marketing campaigns within minutes. Customise emails, set up automated campaigns, and review how your marketing efforts impact your bottom line.
Email collection is built in, so you don't have to keep track of your sign-up sheet. Customer email addresses are captured at checkout, and you can also upload any pre-existing lists to target regular, lapsed and new customers, so you can expand your consumer reach with every sale.
Create Shareable Links for Your Products
Make the checkout process a breeze for your customers. The Square Online checkout allows you to create a shareable link for your products, which instantly directs your shoppers to the checkout page.
Maintain Website Uptime
As an e-commerce business, you need to monitor your uptime. The last thing you want is for your site to be down, which  means prospective customers can't get their shopping done. Square Online boasts an uptime rate of over 98%, so you can be sure that your shoppers can pretty much always access your products or services.
Print Shipping Labels
Square Online allows you to amend shipping costs by weight, product value and region. You can also save time and money by printing shipping labels through Square.
Integration with online ordering and marketing solutions company Cuboh lets you consolidate all of your online delivery orders in one place. This is a great option if you use multiple third party vendors to sell your products.
Perform Your Accounting Tasks
Let's face it, no one really likes doing accounting. Luckily, Square Online has an invoice tool that allows you to create general or estimated invoices. You can even set up recurring payments, as well as view invoice statuses to check whether they're pending approval or have been paid.
Of course, this feature only offers the basic accounting tasks, but if you require professional bookkeeping and accounting support, simply outsource your needs to our professional team at Osome. We statements from e-commerce platforms into books, provides accounting services, files tax documents, and compiles profitability reports so you don't have to do it yourself. Contact us to find out more about saving time and money with Osome accounting and bookkeeping.