5 Tips on How To Approach Automating Recurring Tasks in Accounting
The bulk of accounting work often involves repetitive tasks that can get tedious and time-consuming for many ecommerce business owners. You can now enjoy the benefits of automation in accounting.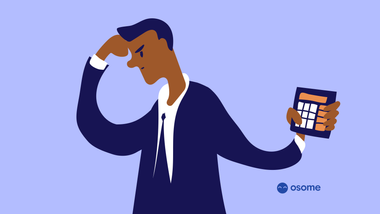 The bulk of accounting work often involves repetitive tasks that can get tedious and time-consuming for many ecommerce business owners. If done manually, your accounting process also becomes more prone to human errors such as typos, miscalculations, and duplications of entry. At first glance, these errors may seem harmless, but they can have massive impacts on your ecommerce business.
Thankfully, you can now enjoy the benefits of automation in accounting through the various software solutions available. According to PwC, 48% of accounting professionals believe that investing in automation tools is the best way to improve accounting and finance processes of organizations. More than that, such tools have become essential if you want your ecommerce business to keep up with its competitors in the market.
What Are the Benefits of Automation in Accounting
Recurring tasks in your accounting process often take up most of your time. But in reality, these tasks have very little contribution to your business' actual growth. Nonetheless, you can't just ignore these tasks and abandon them entirely. Doing so can create bottlenecks in your accounting process, which can result in delays and errors in your financial management.
Hence, using automation is more than just a luxury nowadays. It is now an essential tool for businesses, especially for small ecommerce businesses. By automating repetitive tasks in your accounting process, you can save up on costs from hiring accounting professionals and manage your finances.
Another impact of automation on accounting is that it can:
Boost productivity
Improve cash flow
Develop better finance management strategies
In fact, a recent study shows that an accounting automation software can also increase your business' performance by 46%.

But just like any other aspect of your business, implementing automation in your accounting process requires a good strategy. With that, here are some ways on how you can approach automation in your accounting process.
How To Approach Automating Recurring Accounting Tasks
Go full-on digital
Maximize the benefits of automation in accounting and finance by going full-on digital. Instead of keeping paper receipts, documents, and invoices, consider uploading copies of them to your computers, smartphones, and other devices. Once all your essential documents become digital, your accounting automation software can automatically organize and manage them for you. It can also record it directly into your ledgers, so you won't have to.
There are many ways to digitize your accounting data. For one, you can invest in an accounting solution that allows you to scan receipts or invoices and have them directly uploaded into its database. Other software, on the other hand, can allow you to create and use digital invoices and receipts from the get-go.
So instead of typing the contents of your receipt, invoices, and other accounting documents manually, you should allow your accounting automation app to do it for you. This way, you won't end up doing the same task each time a new order or purchase arrives. Likewise, it will prevent your backlogs from piling up. Your automation tool will organize and manage such documents and ensure they are all recorded in your ledgers.
Standardize workflows
Before you start automating your accounting process, you must first establish a specific workflow that will work for your ecommerce business. This allows you to find out what stage of automation of the accounting process you need to focus on and what type of accounting automation tool you will need.
For example, if you realize that your main struggle is managing and balancing ledgers, then you might want an accounting software that specializes in such tasks.
Through automation, you can create a standardized and self-sufficient accounting workflow. But keep in mind that automation tools cannot totally replace humans in your accounting workflow. Hence, you should still hire the right people for the job. But if you are planning to do it on your own, you can also check out the best online certificate programs for accounting that you can take up.
Track compliances
Aside from tracking cash flow, another essential recurring task in accounting is ensuring compliances such as taxes. Without an efficient accounting system, small ecommerce business owners become vulnerable to non-compliances, resulting in fines and other liabilities.
There are many ways that automation can help you remain compliant. For one, it can automatically deduct or compute the value added tax for every purchase or order you get. Another way it can help is it keeps your invoices and documents organized so you won't panic when preparing for your annual reports and tax returns.
There are even software providers who offer to do the job for you. A great example is Osome that specializes in ecommerce VAT for businesses in the UK and across the EU.
Leverage data and reporting
There is a wealth of data found in your accounting process. However, data gathering can get tedious and time-consuming, especially since it involves backtracking through your financial transactions.
Instead of letting precious data go to waste, leverage automation tools to do the gathering and analyzing. Such automation tools will then transform raw data into digestible reporting formats, making it easier for you to gain insights from your finances in just a glance.
Your automation tool can easily track financial data and convert them into profit and loss statements. You can set to have the report every week, every month, or bi-monthly, depending on your workflow. This gives you more concrete numbers that you can act upon to optimize your ecommerce business' cash flow.
Integrate with your other business applications
Since ecommerce businesses tend to operate mostly online, you will need various digital tools to complete transactions with your consumers. Your accounting software is just one of them. Create a streamlined and immersive digital experience by integrating your accounting solution to your other business solutions.
For example, you can connect your accounting software to your ecommerce software such as Shopify or Amazon. This way, you can easily import and export financial data across platforms in just a few clicks. This makes it easier to synchronize and update relevant data in all your business apps. As a result, you are always dealing with the same correct data across all your business solutions.
How To Choose the Right Software for You
Now that you have an idea on how you can automate your accounting process, the next step is choosing the right software for you. Always keep in mind what your business needs are instead of what only looks good on paper. Some of the questions you should ask are:
What kind of business are you running?
Where does your business operate?
How big is your organization?
What are your current struggles in accounting?
So, if for example, you are a small ecommerce business owner based in the UK or in the EU, Osome might be a good match for your business. It is an accounting software designed for ecommerce businesses and founded by entrepreneurs just like you. It provides you with automation tools that you will need to have a self-sufficient and effective accounting process. More importantly, it digitizes your process, making it more accessible and flexible. If you want to know more, get in touch with us.