Author
Jessica Ellis
Jessica is Osome's Head of Content, with a background in working with small businesses to bring their brands to life online. She's worked with 40+ global brands across agency, publishing, big tech, startup and in-house roles. At the heart of it, she cares about creating helpful tools for Osome's business community, helping founders stride confidently into the next stage of their journey.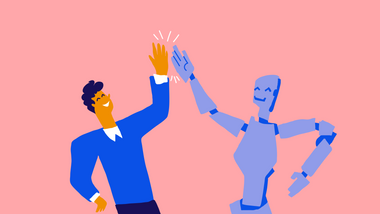 Better Business
5 AI Tools Every Small Business Owner Should Know About
Discover how AI can boost your small business with Osome's article. Learn how AI tools can transform operations, drive growth, and elevate customer experience. From automating repetitive tasks to creating compelling product imagery and managing finances, these top 5 AI tools have got you covered.