Why Business Owners Need an All-in-One Accounting Dashboard
Never lose sight of how your business is performing with Osome's all-in-one accounting dashboard. From profits and losses to checking your bank balance, we make it easy for you to keep tabs on your business's financial health.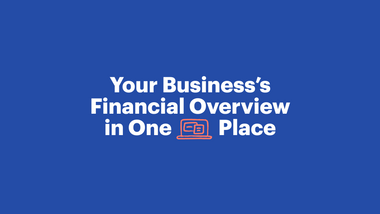 Managing a business means many moving parts, and as an entrepreneur, this can feel overwhelming. Where are you making the most money? Do you have any outstanding payments? Is your cash flow, in fact, stable?
So many considerations! And it's sometimes hard to keep up with it all. But Osome's accounting dashboard has entered the chat.
Whether you're looking to do a quick check-up on your business finances or want to spend some time identifying opportunities for growth, having an all-in-one accounting dashboard is a handy tool to get a glance at your business's financial performance. Keep your finger on the pulse of your finances regardless of where you are.
Always Know What's Going on With Your Finances
The Osome dashboard gives you a financial overview of your finances in one seamless and user-friendly experience. Consider it your financial newsfeed, where all relevant information relating to your business's performance is stored. With access to real-time stats from all your different touchpoints, your dashboard gives you total financial clarity and more control over your business. See your current bank balance, what money you owe, how much money you spent over a specific period, and other vital financial accounting metrics to stay informed on your business's financial health.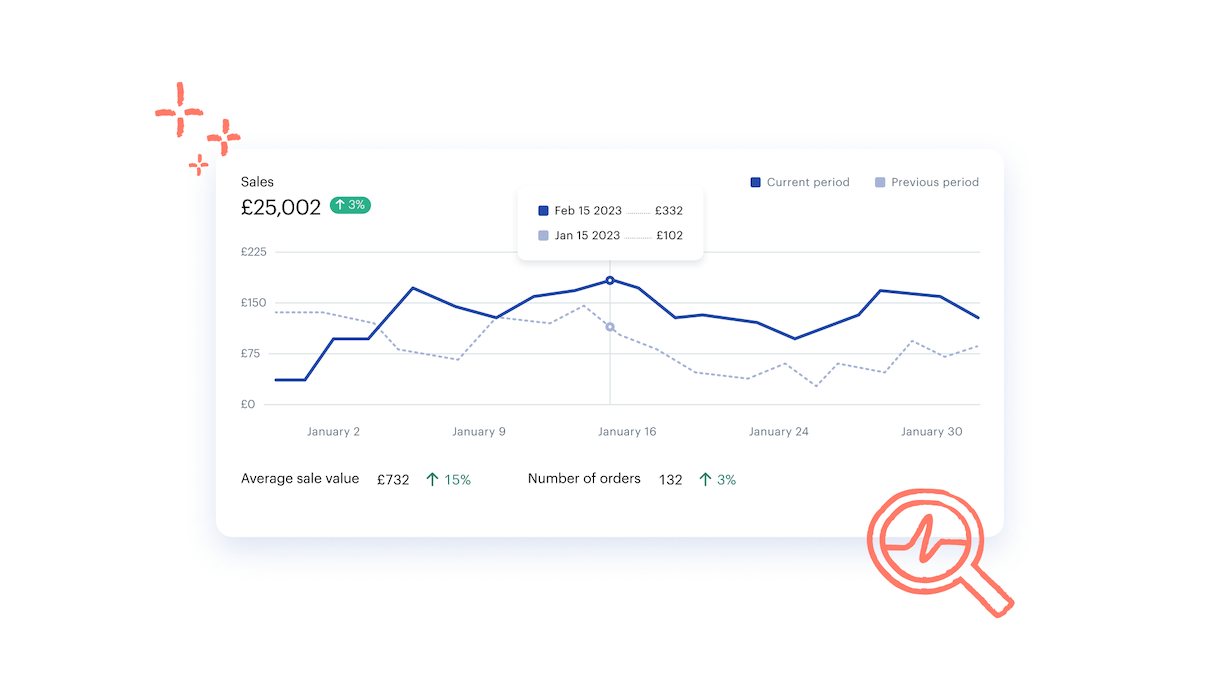 Get a Clear Idea of Where Profits Are Coming From
"Osome has made it so much easier to manage my business finances and it's super insightful to tell me exactly where my business is at in real time." — C. Dawson, Osome Customer.
We're all about making your life easier and giving you time-saving accounting options to focus on what matters most: doing business.
Use the dashboard to get a clear understanding of where you're making money and use these insights to grow your business. Get an in-depth rundown of your most profitable periods and hone in on these to continue making money. The dashboard is flexible in allowing you to choose dates to view your profits and losses for a clearer idea of what's working and what isn't. Get a clear picture of:
Business overview: key business metrics such as profit and loss, VAT liability and business liquidity.
Ecommerce insights: see how your sales are doing. We gather data from all your connected marketplaces and integrated bank accounts to create real-time reports, sales, transactions, and performance
Activity in your integrated bank accounts: see payments made into your account directly from your dashboard
Financial reports: we know paperwork is a headache, so we take this off your hands and process the relevant documents for you. The consolidated data is shown on your dashboard without you having to labour over crunching numbers.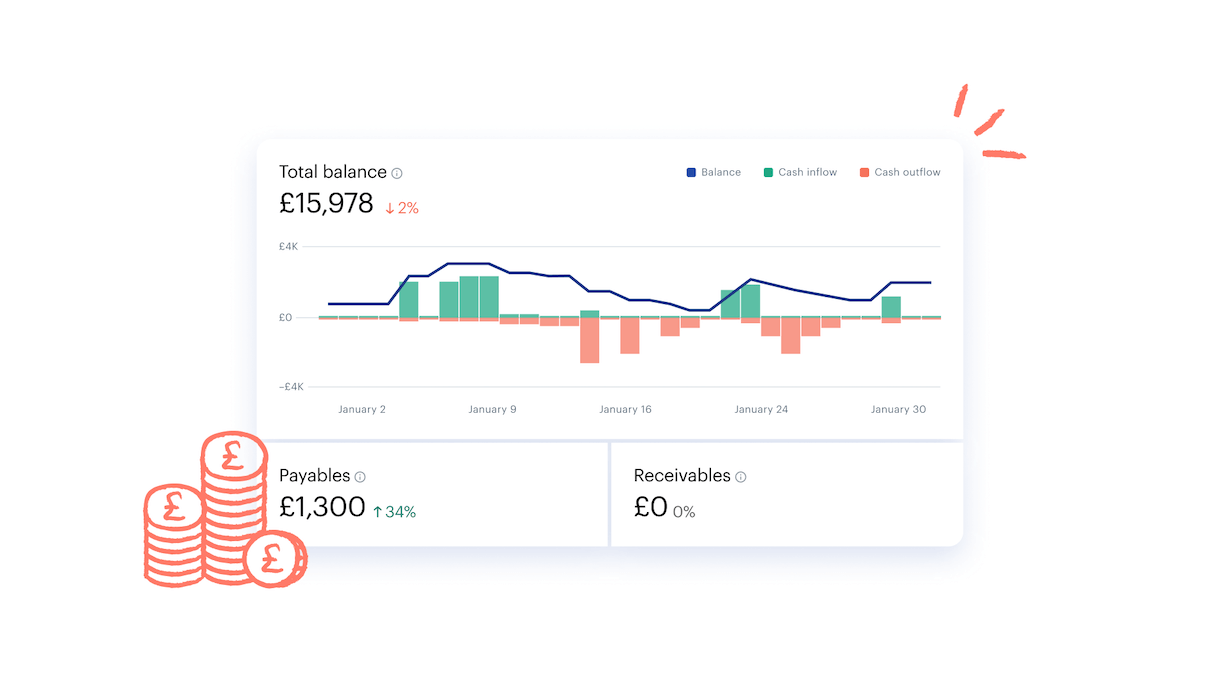 Make Informed Decisions for Business Growth
Everyone likes tools that are easy to use and nice to look at. The Osome dashboard is exactly that. The clear and visual representation of important business data will help you make more informed decisions for the future of your business. You'll get insight into your ecommerce sales, overdue invoices, and so much more that will help you decide on what to do next. The easy-to-use dashboard will help with cash flow forecasting and identifying opportunities for growth or areas to pivot.
View Your Dashboard From Any Place, at Any Time
We've all had moments when we're commuting or out for a walk and have epiphanies or thoughts that we would like to act on in the moment. This is particularly true for entrepreneurs like you whose brains are always ticking with ideas and things to do. The Osome dashboard is accessible from your mobile from any place, at any time, so you can clearly see how your business is doing at any given moment.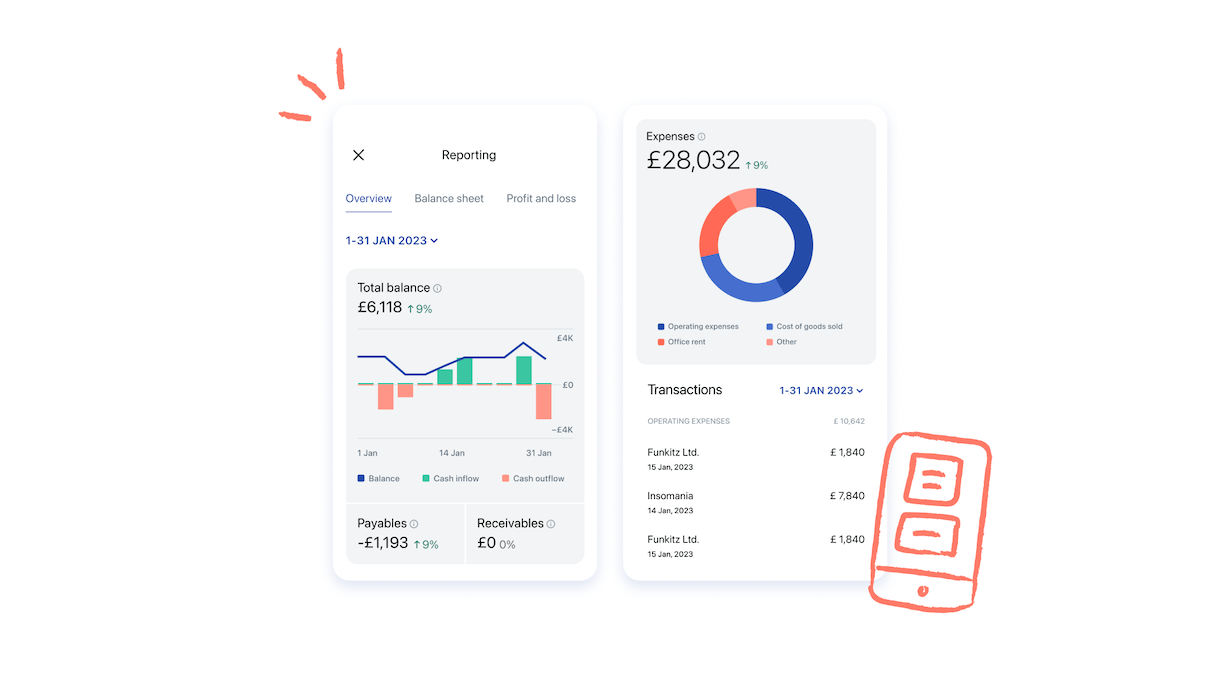 Compare this month's performance with last month's. Monitor your profit margins. See if your cash flow is enough to cover your expenses and if you need to make any important changes. The Osome dashboard feature is key to your business's success and empowers you to make better business choices as an entrepreneur.
Tip
Want better access to your figures? Explore our accounting services for small business owners by getting in touch!