Do You Need an MBA To Create a Successful Business?
Thinking of pursuing an entrepreneurial journey? An MBA provides you with an edge over your competition -- but is it absolutely necessary to hold one in order to create a successful business? Read on to find out more.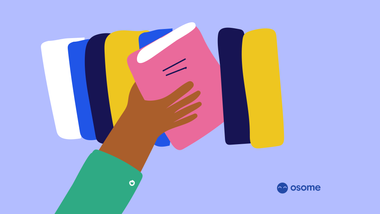 While an MBA is not the crux to becoming a successful business owner, it can provide you with an edge over your competition. Additionally, it can equip you with the skills to make critical business decisions and increase your chances of success. But do you actually need a Master of Business Administration (MBA) degree in order to create a successful business? The short answer is no. However, read on to find out the benefits of an MBA, and alternative MBA options.
You know one more thing you don't need an MBA for? Registering your business in the UK. Check out how easy it is when we help you with it.
What Is an MBA?
An MBA is a prestigious postgraduate qualification that gives an overview of key business practices and is held in high regard by top employers.
MBAs are usually studied after you have gained a few years of professional experience, rather than continuing right after your undergraduate degree.
Successfully completing an MBA can provide you with an expanded network of business contacts, crucial for an entrepreneurial journey. However, MBAs are academically challenging and expensive.
How Much Does an MBA Cost?
The UK is known for its high level of business education globally. In fact, 9 of the top 100 MBA programmes ranked by the Financial Times are based in the UK.
However, an MBA in the UK doesn't come cheap: on average, a one-year MBA will cost approximately £10,000 to £15,000. MBA programmes at top business schools including Cambridge and Oxford could potentially cost up to £45,000. There are also a number of business schools and universities offering high quality degrees at a much lower cost.
| School | Cost (£) | Duration (Months) |
| --- | --- | --- |
| University of Edinburgh | 34,200 | 12 |
| Durham | 33,000 | 12, 15 |
| Lancaster | 33,000 | 12 |
| Leeds | 30,750 | 12 |
| Birmingham | 30,450 | 12, 21, 24 |
| Exeter | 30,000 | 12 |
| Aston | 25,500 | 12 |
| Nottingham Trent | 21,000 | 12, 24 |
| Liverpool | 19,500 | 12 |
| University of Glasgow | 18,300 | 12 |
How Does an MBA Help an Entrepreneur?
Many entrepreneurs have built successful businesses without an MBA.
Take Bill Gates or Mark Zuckerberg for example – neither of them have so much as a degree in Business Administration, yet are the CEOs of two very successful companies.
On the flipside, there are CEOs such as Warren Buffett, Tim Cook, and Barbara J. Desoer, who have MBAs from top business schools.
With varying levels of education and success outcomes, do you still need an MBA in 2022 to create a successful business? Advanced degrees are certainly not for everyone – they require grit and determination. However, here are some reasons you should consider pursuing an MBA:
You Can Gain Important Knowledge Required for Starting a Business
Perhaps you have the greatest idea for a startup -- but without a solid business plan, this idea might be doomed to fail.
Building a business from scratch will be tough without knowledge of the different disciplines that work together to make a business successful. An MBA programme provides a comprehensive look at different aspects of business, from marketing, management and human resource to finance.
With a solid understanding through an MBA programme, you'll be well equipped with the required skills to start your own business. During the programme, you'll study amongst a diverse talent pool, which will act as a driving force for you to think of more creative business  ideas. The programme will also give you time to create a more detailed plan for your entrepreneurial debut.
You Might Be Introduced to Your Future Business Partner
You never know who you'll meet -- perhaps the person sitting beside you in your MBA class could be a future president, a future Fortune 500 CEO, a future Forbes 30 Under 30 entrepreneur, or even your future business partner.
The MBA environment creates a bridge for bright minds from various industries to converge, which can lead to the perfect partnership of talent to create a business together.
For instance, the co-founders of Rent The Runway, Jennifer Hyman and Jennifer Fleiss, met at Harvard Business School in 2007 as MBA students. Today, the company has gone public and Forbes estimates that Jennifer Fleiss' stake is now worth USD $10 million, while Jennifer Hyman's stake is worth approximately USD $38 million.
Networking at a business school can result in so many possibilities – establishing global contacts, meeting your future employer, or even your future business partner.
You Get To Develop Your Leadership Skills
MBA graduates are synonymous with leadership, with many quickly moving up the corporate ladder.
However, leadership is more than just data points. In fact, leadership doesn't come naturally for many, and this skill is not something you can simply learn from a book.
An MBA programme allows you to experience leadership that is typically acquired only after a few years in the workforce. When pursuing an MBA, you get exposed to the modern workforce to gain greater understanding of where your leadership abilities lie, internalise your shortcomings, and maximise your learning experience.
Leadership skills are crucial to entrepreneurs, since they have to be the company's figurehead internally and externally. In fact it's the whole science of how to gain these skills and quite a number of entrepreneurs, in particular startup firms, while gaining life-long experience often consult the StuDocu study sharing platform to capture theoretical knowledge as well. From coordinating and supporting internal teams, to product promotion and business expansion, leadership is an important aspect to the business' success.
You Can Start a Business During Your MBA
An MBA programme can provide you with a strong environment of support, with a 12-month or longer window to learn, make mistakes, and grow –  without the consequences that real-life business mistakes can result in. As such, it can give you a first glimpse into your entrepreneurial journey.
Can't wait to put your entrepreneurial skills into practice? Some MBA programmes, such as the London Business School, provide students with an opportunity to start their own business. These internal incubators support students in launching their dreams. MBA professors and staff will often offer important resources and help to aid you in your dream of becoming your own boss.
Furthermore, pursuing an MBA in a reputable university will also give you more credibility when you approach investors.
You Can Tap into the Opportunities of the Startup Ecosystem
Strong startup ecosystems, including access to talent, networks of investors, incubators, like-minded entrepreneurs, and accelerators come together to form a successful business. Pursuing an MBA programme can provide you with an opportunity to leverage these ecosystems. Business schools offer a deep talent pool, funding and research -- all of which are required in a startup hub.
Additionally, some MBA programmes give students an opportunity to embark on MBA consulting projects with startups, cooperating with founders during their business's seed stages to deliver insights for their business plans. Such ecosystems give you a chance to practise what you learn, instead of just knowing them in theory.
Are There any Alternative Options to an MBA?
Considering the cost of an MBA, this qualification is certainly not for everyone. What alternative MBA options are there? Here are some suggestions you can think about:
Attending Business Conferences, Professional Organisations or Networking Groups
Business conferences provide chances for you to make valuable business connections while being brought up to speed on the latest trends in the industry. The same goes for professional organisations and networking groups.
Depending on the association or event, the cost can vary from a few hundred to a few thousand pounds. You could potentially use the £10,000 price tag of an MBA program and invest in these learning opportunities.
Pursuing a Mini-MBA
A mini-MBA is an accelerated MBA program that summarises one to two years of tuition into weeks or months. Given its short course duration and cheaper price tag, mini-MBAs are quickly gaining popularity.
Business schools such as Aston University in Birmingham, Glasgow's Strathclyde Business School, and the University of the West of England's Bristol Business School will offer a mini-MBA course for just £750.
Of course, a mini-MBA is not a full MBA, so you won't be getting a professionally recognised degree or qualification. Furthermore, time constraints mean that the course won't cover as much material as a full MBA.
So … Is an MBA Worth It?
MBAs are developed to incorporate and prepare you for the world-scale demands shaping today's business environment. While an MBA cannot knock off the complexity and the hard work required to create a company, it can offer you skills and knowledge about business aspects you may have otherwise overlooked. With hours spent analysing case studies and exploring your own ideas within the classroom, this sense of preparation can empower you when you step into the real world and make your dream a reality. Furthermore, you'll form valuable connections with your fellow students and professors.
While an MBA can be expensive, what you gain is invaluable. If you can afford an MBA, weigh the pros and cons to determine if it's what you need.
Focus on Your Business and Leave the Rest to Us
An entrepreneurial journey can be tough, but you don't have to be alone.
If you've already decided on your business idea and you're ready to register your company, we'll guide you every step of the way. Your company formation can easily be done online – we'll register your company online and help you open a business bank account. Fret not, for there's zero paperwork. Just send us your documents online, we'll fill out the application and send it over for you to e-sign.
Free yourself from the admin work and let us handle your company's accounting, taxes and reports. We take over paperwork, cross-check data, and submit your annual reports neatly. You will also have advice from experienced Chartered Accountants to help pay tax efficiently.
Talk to us today!