The 10 Best Ecommerce Trends in the UK To Grow Your Business
We lay out the top 10 UK ecommerce trends you can use to take your business to the next level. We share tips and tricks from the last few years, and show statistics that your business should keep in mind in 2023 and beyond to make sales via its ecommerce platform and grow your business.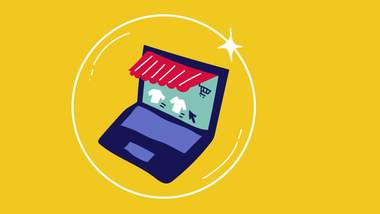 Ecommerce now accounts for more than one quarter of all retail sales in the UK. This number is expected to steadily increase in the years ahead, and would reach nearly one-third of all retail sales by 2024.
It's tricky to dig into the story of 2022's ecommerce sales without first acknowledging the challenging economy that dominated much of the year. There's no doubt about it, ecommerce saw a slow down in growth across 2022 - 4.2% - versus 16% in 2021.
However, it's not all doom and gloom. The total value of monthly UK ecommerce sales was a huge £2.2bn in October 2022, and the digital space will still account for 35.9% of the UK's total retail sales this year.
The fact also remains that the UK is the most lucrative ecommerce market in Europe, with 2022 showing nearly 60 million ecommerce users in the country. That leaves only a small proportion of the population as non-digital buyers, meaning the opportunity for brands online remains significant.
Kick-start your ecommerce business
Here's our step-by-step guide to starting your ecommerce business from home.
Growth in online sales is still expected across 2023, and the opportunities for digital retailers is very much alive and kicking. However, it will require a more focused and strategic approach. Harnessing these upcoming ecommerce trends and having these statistics in mind is a great way to help set your business up for ecommerce success and brand growth.
Why Is It Important to Follow Ecommerce Trends?
Ecommerce has revolutionised retail, with constantly evolving trends it caters for the needs and wants of consumers who live both on and offline. As well as making it easier and quicker to purchase products, ecommerce has also widened the choice for consumers.
People have become so accustomed to online shopping that their expectations are high. A smooth user experience, speedy delivery and frictionless returns process are all fundamental for success.
However, we're now entering a new phase of shopping online. The ecommerce statistics and trends showed that the way people search for products isn't the same as it was even just a year ago. Instead of Google and Amazon reigning supreme, TikTok and Instagram have entered the game as significant new ways to discover and purchase products and brands.
Across 2023, the rising cost of living will no doubt remain on everyone's minds. However, many consumers will still be factoring 'essential' treats into their monthly expenses. With more reserved spending on the horizon, it's important to make sure your products are at the forefront of wish lists.
Following ecommerce trends makes sure your brand and products have a fighting chance against the noise of the online shopping space, putting you in front of the right consumers who are ready to purchase.
How Covid-19 Has Impacted Ecommerce In The UK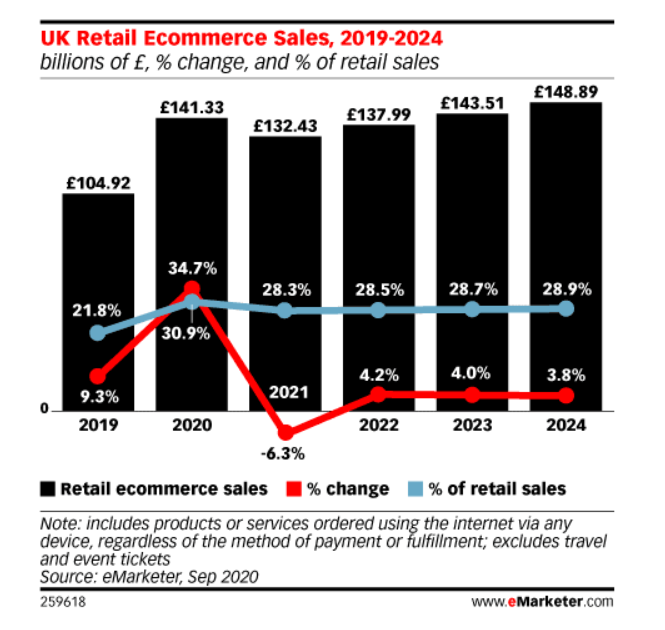 In mid-2020 and during 2021, the ecommerce statistics in the UK showed COVID-19 forced the closure of nonessential retail stores as part of the UK's strict lockdown measures. While 2022 saw more of a return to normality, there's no doubt that the effects of the pandemic live on.
Online shopping has become the new normal. It's easy - thanks to well-thought-out and frictionless online customer journeys. It's safe - there's no need to mask up or socially distance. And it fast became second nature - we've all been clicking on the 'buy now' button for over two years after all.
This in turn contributed to the rapid rise in ecommerce sales across Western Europe, making it the fastest growing segment of the retail market in Europe. Combined sales in the UK, Germany, France, Netherlands, Italy and Spain shot up 116.1% from £152.20bn in 2015 to £328.91bn in 2021, and COVID-19's impact no doubt played a part in that.
What to know about the UK's ecommerce conversion rate
As we've already touched upon, the challenges of 2022 have meant that ecommerce conversion rates have remained steady. While they haven't declined, they have remained nearly identical to the same time last year.
Around 4.2% of visits to ecommerce websites in Great Britain converted to purchases in the second quarter of 2021. During the same time period of 2022, that conversion rate sat at 4.1%.
This shouldn't cause concern for ecommerce businesses, but rather help to focus attention and strategy on following the appropriate ecommerce trends for both your product, brand and target audience. The bottom line is, they are out there and they are ready to purchase.
Last Year's UK Ecommerce Trends
The UK leads the way in Europe, being the most lucrative ecommerce market on the continent. The opportunity for your online business is huge, but to ensure success in 2023 and beyond we must first look into the 2022 trends behind these purchases.
Mobile First
This year saw smartphones holding the majority share of both online retail traffic and orders. Ensuring your ecommerce website is fully optimised for mobile is a no-brainer.
All About Reviews
Having access to product reviews was an important driving factor in shopping for 100% of UK consumers asked. They hold the opinions of other shoppers in high regard when it comes to their experiences, so make sure it's a positive one.
Go Green
Sustainable retail took centre stage for the first time ever, with UK online shoppers wanting brands to focus on eco-friendly packaging and materials.
So, What Are The Most Popular Goods Purchased Online?
Clothes and shoes top the online purchase charts at 64% and 47% respectively, making it a lucrative opportunity space for fashion retailers. Following this comes books, movies, music and games at 38% and food and beverages, also at 38%.
Consumer electronics, like TVs and smartphone, have a solid market share at 37%. While cosmetics and body care products are at 32%. Sports and outdoor products sit at the bottom of the list with less than 16% of households choosing to purchase them online.
And at the bottom of the list, the least popular services and products to be purchased online are bicycles, mopeds, cars or other spare parts.
What About The Most Popular Payment Methods?
Credit and debit cards came out on top as the most popular method of online payment in 2022, with 51% of consumers choosing to make their online purchases with them.
However, PayPal and Apple Pay continued to be solid choices too, even with the growth in popularity of financial services such as Klarna. Klarna allows purchasers to buy products through a series of three loans and has almost 16 millions shoppers in the UK alone.
So what's safer? Using a credit card or PayPal?
Investopedia states that "PayPal's procedures are pretty much top of the industry standard for electronic transactions these days." PayPal even get involved in "ethical hacking" - paying hackers who can compromise their systems.
Top 10 Ecommerce Trends You Should Know in 2023
As mentioned, we must be mindful of the challenging economy but there's no doubt about it, online shopping is a mainstay of commerce trends and only looks set to grow.
Convenience and choice are neatly wrapped up into one package. You get what you want delivered to your door and you can choose from a much wider area (often globally) than with physical commerce outlets.
As with any area, staying ahead of the online shopping trends as a business gives you the best chance of increasing your market share and brand visibility. So, what should you be looking out for?
Video marketing
Video content is extremely powerful in encouraging purchasing decisions, with 55% of consumers watching them before clicking 'buy now'. This means it's extremely important to include high quality video content into your marketing strategy. Videos around 30-60 seconds in length, which showcase the product and include voiceovers and subtitles, will give an edge over photos alone. They provide a clearer, more compelling look for consumers ahead of buying, minimising the need to exchange or refund.
Videos around 30-60 seconds in length, which showcase the product and include voiceovers and subtitles, will give an edge over photos alone. They provide a clearer, more compelling look for consumers ahead of shopping, minimising the need to exchange or refund.
The largest social media platforms today not only support, but push video, by making moving-image content help your brand climb the algorithm.
The main types of product videos include:
1.1. Product demonstration video
Demonstrating how you assemble, operate and use a product. This type of video works best for anything that requires installation or setup, and for things like make-up and skincare tutorials where you can see the product in action.
Wyzowl found that 69% of consumers prefer to watch videos demonstrating products or services and 84% saying that they've made purchase decisions based on watching one of these. These aren't brand films, they don't need to be flashy or emotive, they just need to accurately and simply show what you're offering.
With today's smart phone technology, these can even be simply shot and edited on mobile devices.
1.2. Story video
Explaining the story behind a product can be a powerful way to introduce and humanise your brand, creating a greater connection and sense of loyalty to you and what you're selling.
Story videos are compelling because any time you're showing a narrative, there's a stronger connection with the audience. There's also an element of entertainment and audiences always want to be entertained, it shows you're not being lazy about how to talk to them, you're grateful for the time they're investing in engaging with your brand.
1.3. Testimonial video
Highlighting the positive shopping experiences of your current customers can add a greater incentive and sense of reassurance to prospective purchasers. Showing how consumers are benefitting encourages others to experience the products for themselves.
Testimonial videos allow your potential customers to see a version of themselves in the video. The people they're watching have been where they are now, on the shopping journey.
While audiences know that the testimonial subjects have been chosen for their enthusiasm about the product or service, it's a stronger tool than having a paid presenter or member of the business praising their own company.
Mobile ecommerce shopping trends
In 2021, total sales made via mobile devices was £296.99bn. Millennials and Gen Z are likely behind this growth, due to being native to the internet and using mobiles across every aspect of their life. With this, it's vital to ensure your ecommerce website is fully optimised for mobile devices.
By 2025, mobile ecommerce sales will account for over 10% of all US retail sales, according to Statista. That's 7% growth since 2018.
It's known as m-commerce, and it's not only Amazon and large retailers that have to make sure they're optimized for this platform. Businesses of all sizes are seeing a greater demand, while the cost of going mobile is dropping all the time.
Ordering flexibility
It's all about more choice and more options when it comes to shopping online, so be sure you can give your customers the best, most flexible experience possible so they keep coming back. This could be anything from enabling pre-orders and in-store pick ups, to making one purchase but shipping items to multiple addresses. Anything that makes the consumer's life simpler is bound to reap rewards when it comes to repeat custom.
But there are challenges that have to be overcome. According to Forbes, since the pandemic, "companies are facing a multitude of challenges with logistics and their supply chains including visibility of inventory, constantly adjusting fulfilment capacity, delivering goods of different sizes, navigating last-mile delivery, and managing product returns efficiently to keep customers happy."
Using interactive chatbots for better customer support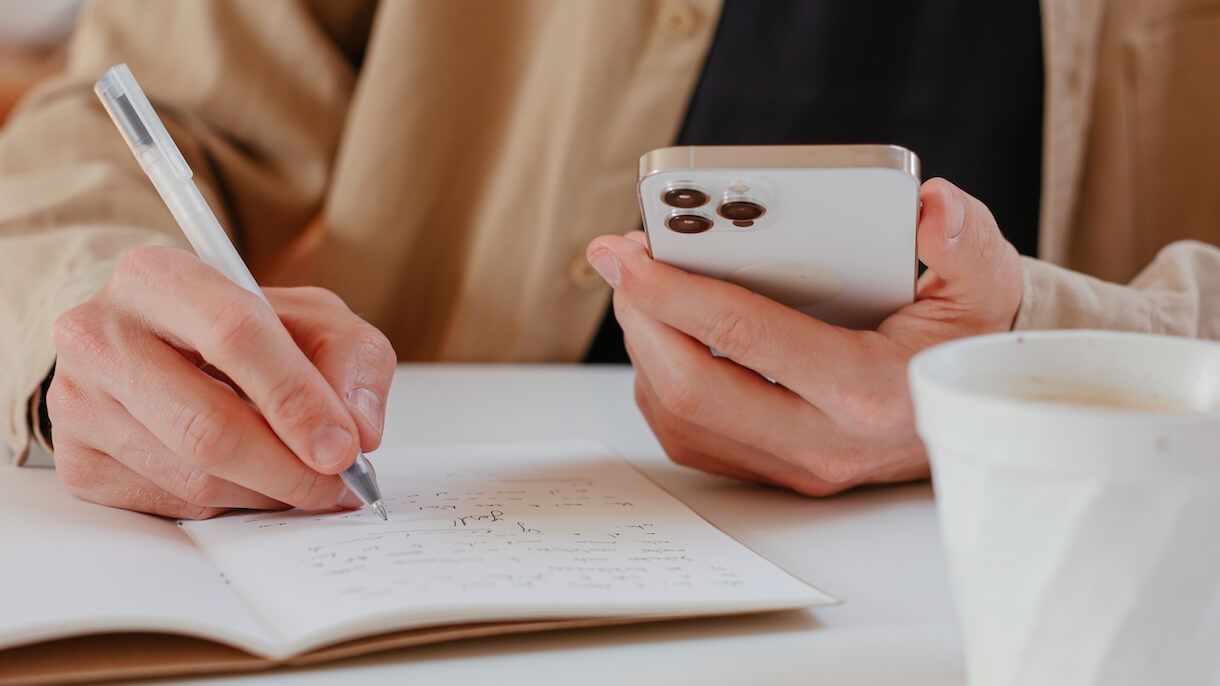 Chatbots provide round-the-clock solutions and support for customers without your team having to be online all hours of the day. If manpower is short, they are a great option to ensure a quick and efficient user experience.
Chatbots are expected to have handled 75-90% of customer queries in 2022, according to Juniper Research.
Aside from the 24/7 offering that saves money on manpower, Chatbots are great for companies in multiple world-wide territories as they can easily switch between desired languages.
The key with keeping your chatbots working to their best? Data. Chatbots are only as good as the data you give them, so make sure it's up to date and accurate.
Big data for next level personalisation
66% of consumers expect companies to know what they need and prefer when it comes to shopping. This offers up a huge potential to get involved with personalised shopping experiences.
By using tracking tools to understand what your customers are doing when they land on your website, you can provide a tailored experience in the form of targeted emails and ads that provide more insight, or even discount codes, to the things they were interested in.
Consumers are far more likely to click through to purchase a product when they think the company really understands their needs. Shopify reports that "personalization programs have been shown to yield 10-15% higher conversion rates and 20% higher customer satisfaction rates."
Augmented reality
Tools to create augmented reality (AR) experiences are becoming more accessible and easier for brands to implement. A blend of photography, graphics and sound can create a unique ecommerce experience that mimics or enhances a real-life experience and encourages excitement and loyalty amongst consumers.
Robert Triefus, CEO of Gucci Vault, says "The conversion rates that we've seen have surprised us, as a result, we're doubling-down on AR experiences to drive sCommerce."
With 61% of consumers saying they prefer retailers with AR experiences, this is another way to help personalize the ecommerce experience and increase brand loyalty.
Research online, purchase offline
The order rate for companies who offer omnichannel campaigns - which means marketing and communication touchpoints across multiple channels, including in real life - is a huge 494%. Users may start browsing your website on their laptop and finish an order on their phone or in your physical store. This means you want to be sure retargeting ads, push notifications, SMS messages, emails and in-real-life experiences are all synced with one another, and provide a consistent level of quality and messaging.
When you blend online and physical retail, the challenge is going to be aligning inventory, product reviews, order history, support tickets and everything else that makes your customer feel like they get what they want, while you protect your margin.
User-generated content
User-generated content (UGC) is a vital part of content marketing, with 72% of consumers believing customer reviews to be more credible than a brand's in-house promotional material. UGC can be anything from a video testimonial to a selfie of a customer and their product. Featuring these on your social media accounts or website can be invaluable. They provide trust and authenticity and lead to consumer confidence when making a purchase.
UGC needs to be moderated, to protect your brand, but this can be an inexpensive way to advertise your product. Especially if your target audience is millennials. Businesswire reports that "30% of millennials media time is spent with User Generated Content."
Brand ambassadors
Using a person with a significant online following, that aligns well to your brand's products and values, can boost your online sales significantly. It works in a similar way to UGC: providing authenticity and testimonials for would-be customers. Ensuring the ambassador uses trackable links, discount codes, or even customised landing pages will allow you to measure the success and refine brand ambassador campaigns further down the line.
Brand Ambassadors don't have to be famous either. They can be your customer or employee. In fact, employees make great brand ambassadors because they live the brand and can reduce your paid advertising spend. Business.com says "employee advocates can reduce your overall advertising spend while allowing you to reach warmer leads that are more familiar with your brand."
Omnichannel selling
Omnichannel selling means to integrate multiple platforms and channels to provide a coherent and seamless user experience. Say a customer visits your brick-and-mortar shop, you'll want to replicate and enhance the same experience and messaging they receive there, through emails and apps also. This ensures a consistent and seamless customer journey.
When you get omnichannel selling right, you're giving your brand the best opportunity to build a large customer base. You're giving customers the chance to use whatever technology they like, no technology at all, or a combination of the two. They will feel supported and in control of the shopping process, which is the best way to build repeat customers.
Focus on growth, not financial admin
Want to grow faster and free up your time spent on business and financial admin? We're here to help. Our accountants are experts in ecommerce businesses and are here to support you.