How To Attract More Customers to My Website
Many e-commerce businesses struggle to attract customers because of the emergence of digital technologies, which has created a crowded market and intense competition. The good news is, there are tried and tested marketing strategies that can give you a leg up in the competition.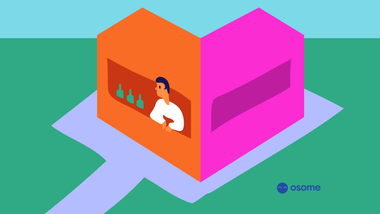 The emergence of digital technologies has resulted in a crowded market and intense competition, where many E-commerce business owners struggle to attract customers to their stores. If you run an e-commerce store, chances are, you know this first-hand. The good news is, there are tried and tested marketing strategies that can give you a leg up in the competition.
In this article, we are taking a look at eight steps and strategies you can take to attract more customers to your online store and boost the performance of your business.

If you are considering outsourcing your accounting, we have e-commerce accounting experts ready to help. Otherwise, read on!
Develop Buyer Personas
Before you start working on your marketing strategies, you need to understand who the people you want to visit your store are: if you don't sell skiing equipment, attracting people who are into skiing to your website is a lost effort.
Therefore, it's essential that you develop a buyer persona for your eCommerce store. Is your audience interested in reading books online or listening to branded podcasts? How would they prefer to buy products? You can then use these buyer personas to ensure that every step you take towards acquiring new customers is tailored to the needs of your target audience, thus improving the user journey and making sure your audience can find everything they need on your website.
Find Niche Areas
If there is one established truth in marketing, it is that finding niche areas just works. Most small businesses don't have enough resources to cater to everyone's needs.
So, finding a niche area will help you save resources and use them most effectively to target people who are already interested.
Another benefit of finding the right niche will also help you to establish yourself as an expert in the field, reducing competition. This is true both for companies selling physical products and for companies providing services: while this may seem counterintuitive at first, a company providing marketing services may have a harder time finding customers than a company specialized in providing healthcare marketing services. Similarly, if you specialize in several things, say, extreme sports equipment, you are more likely to attract people who'll purchase it than if you try to sell everything at once.
Use The Power Of Social Media
For most businesses today, social media is one of the most critical promotional tools. It's a great way to reach interested audiences, showcase your brand, and engage with your followers in meaningful ways. For branding, make sure you use a professional logo maker, create your business slogan, and share your brand values through social media.
However, to succeed on social media, you need to have a comprehensive strategy: making posts without having a strategy and hoping for the best won't work.
Depending on your audience, your brand needs and goals, your strategy, and even the social media trends and platforms you concentrate on will vary. Understand what types of content your audience prefers and what they are most interested in, and how you can adjust your brand message and their needs. In most platforms, the time of posting is also crucial: knowing when to post on Instagram or other platforms can result in more people seeing your posts and higher engagement.
Make sure to spend some time with your team to develop a social media marketing strategy based on your goals and needs. Ensure that the strategy is part of the employee onboarding process for everyone involved in creating your social media content, from marketers to designers and videographers, to guarantee consistency. Also website design checklist will help attract more customers and boost your sales.
Focus On SEO
Search Engine Optimization (SEO) is one of the cornerstones of digital marketing today, and you can't miss it in your efforts to drive traffic to your eCommerce website. While SEO takes longer periods to bring results, it's a great investment long-term.
In case you are new to SEO, at its core, it's the process of optimizing your website so that it ranks high in search engines for relevant keywords. For starters, you need to make your website engaging and appealing. This can be achieved through great user interface design, live chats, and relevant content.
To properly optimize your website, keyword research is a crucial step. Not only will it let you understand what people are searching for, but it also gives you some new ideas. Let's say your online store sells kitchen tools, and someone who is looking to start a baking business may be the desired customer for you. Conducting proper keyword research can give you an idea of what they search, and you can then use these ideas both to optimize your website and grow the selection in your store.
While conducting keyword research is a fundamental part of SEO, it's not the only one. Take your time to research and understand all the ways you can use to optimize your website.
Develop An Application
When you are working to build an online marketplace, it's important that you take every step in your power to make the shopping process as simple and comfortable as possible. Because the world is turning increasingly mobile, building a mobile app for your brand is one of those steps.
The benefits of having your own application are too many to name, as it entirely changes the way customers interact with your store. Apps improve the customer's experience, boosting engagement and increasing the average time people spend on your platform. Having an e-commerce store app is also reported to increase average order value and reduce cart abandonment rates.
However, keep in mind that creating and promoting an app may be resource-consuming, so no matter how tempting these upsides are, only invest in creating an app when you are sure you can afford it.
Mobile Marketing Strategies
Mobile marketing is sometimes confused with social media marketing, especially if you are mostly using Instagram, TikTok, or other app-first platforms. So, what is mobile marketing? It's a very broad term that includes ways to reach your target audience with your promotional message when they are using their mobile phones. One prominent and most popular example of mobile marketing is SMS marketing, or connecting with people through text messages. Play Store and App Store optimization, geofencing, messenger marketing are also forms of mobile marketing.
Because of the growth of mobile usage, mobile marketing is an effective way to reach your audience directly. From location targeting through reaching your customers with an app, mobile marketing offers a list of strategies that can help your online store deliver outstanding results.
Traditional Forms Of Marketing
Although when thinking of digital forms of promotion, when hearing the word "marketing" has become the default for many, many non-digital marketing tactics are alive and working!
TV Ads, outdoor banners, telemarketing, and other traditional marketing strategies have proved to be more memorable than digital ads, resulting in a higher ROI and a better sales process. Especially if your E-commerce store operates in specific locations rather than worldwide, traditional marketing can work wonders in reaching a large and diverse group of locals.
One downside of traditional forms of marketing is that they may be a little more costly than their digital counterparts. However, there are a plethora of online tools such as online flyer makers that can simplify the process and reduce costs.
Special Offers And Promotions
People love special offers and sales, and they look forward to them. Discounts even have the power to make people purchase a product they weren't initially interested in. Implement online marketing games like "wheel of fortune" or "open the box" on your website. Also, you can send your offer via emails or share the news on social media channels. When it comes to email marketing, you also need to ensure SPF record security and high email deliverability.
The prospect of paying less for something excites the customers and evokes a positive feeling towards a brand. When developing your marketing strategy, keep this in mind.
These promos or sales can be carried through coupon codes, special holiday deals. You can even try to reduce or eliminate the shipping fee. You'll be surprised how well this may work!
Final Thoughts
These were some tried and tested strategies that you can use to attract more customers to your E-commerce store. Spend some time to learn more about each of them and test them to see which ones work best for your brand. Marketing is all about testing, and it may take some time before you understand what strategies attract your audience, but eventually, you'll get there. Good luck!
Tip
Ready to find out more about how you can outsource your accounting so that you can put the above growth strategiest to the test? Chat with Osome today.