Guide To Become an Amazon Seller
When it comes to selling your products on Amazon, there's clearly a lot of money to be made. But prospective sellers face stiff competition. There are over 9.7 million Amazon market sellers worldwide. So, how can you stand out amongst the crowd—and most importantly, how can you be successful?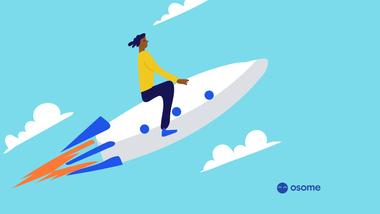 Hundred and millions of customers worldwide are constantly purchasing a wide variety of items on Amazon UK daily, which makes it one of the popular retail destinations. Aside from increasing your business revenue, there are many advantages as a prospective seller on Amazon UK. You can offer better prices, a better selection of goods and, more importantly, customer experience.
On the other hand, customers tend to feel assured when they receive good customer service or their products from their sellers. If that is you and you are planning to be part of the Amazon sellers, we've prepared a guide for you. Let's dive in.

By the way, if you're fast-tracking business growth, there's a thousand things you have to do daily. Focus on your growth and leave the routine work of accounting to our experienced accountants in the UK.
How To Start Selling on Amazon
The leading platform, Amazon.co.uk, allows sellers to use the Amazon platform to sell their items. It means when the sellers receive an order from their customers through the platform, they will manage their inventory and arrange for delivery. Then there is the Fulfilment by Amazon (FBA) programme, allowing sellers to ship their inventory to Amazon's fulfilment centres. So when a customer places an order with you, Amazon will take charge of sending order confirmations to the customers, packing their products and arranging for shipping. To sell on Amazon, here are some of the things you will need to take note of:
Make Market Research and Choose Your Niche
There are thousands of products being sold on the Amazon platform daily. You can conduct a survey to identify the market gap to stand out from your competitors. Through this survey, you can understand your niche in the market.
Create Your Business Plan
Once you have identified your niche market, you will need to create a business plan, which includes your business vision and mission, a market analysis of products, marketing and sales and a financial plan. It's crucial to know your market well and your competitors to know what type of products to sell and what's profitable for your company.
Negotiate With the Supplier
After conducting market research and creating a business plan, the next crucial step is finding your supplier. There are many suppliers on Alibaba and other B2B platforms, such as AliExpress. Other than online marketplaces, you can also find suppliers at trade shows. Ask the right and relevant questions when meeting them for the first time. Get to know the products they sell and their business goals, and see if they align with yours. Don't be afraid to dig deeper. Ultimately, you want to show that you are a valuable partner in the long run.
Register an Amazon Account
So, how does one create an amazon seller account seller? There are two types of plans on Amazon for sellers. You can be an Amazon individual seller or a business-type Amazon seller.
To become an individual seller on Amazon, you can:
Sell fewer than 35 items per month
Forgo the advanced selling tools or programmes
Still deciding what you want to sell
To become a business-type Amazon seller, you can:
Sell more than 35 items per month
Access to APIs and selling reports
Sell with other programmes like Launchpad or Handmade
Step 1: Pick a selling plan that works for you
You have two options here; a basic selling plan and a professional selling plan. The choice you make will come down to your business strategy. Another way of putting it is to ask, are you looking to sell a little, or a lot? Along with being able to sell multiple products in higher volumes, other benefits of a professional selling plan for an entrepreneur like you, is getting access to things like bulk listings, inventory and even reporting tools. The fees you pay are dependent on the plan you choose.
Take a look below:
| TYPE OF PLAN | MONTHLY SALE VOLUME LIMIT | MONTHLY SUBSCRIPTION FEE | PER-ITEM FEE |
| --- | --- | --- | --- |
| Basic Seller | 35 items or less | No fee | £0.75 per product sold |
| Professional Seller | Nope! | £25 excluding VAT | No per-item fee |
Tip
Before you pick a plan, consider what you're going to be selling, because some product categories are only eligible with a professional account, such as health care products, groceries and jewellery.
Step 2: Create Your Account
To get your Amazon startup company up and running, you need to create your account. This is what's linked to how you send and receive payments and file taxes. You'll be walked through this step on the site, but it's worth knowing the whats and whys of all you're going to need to provide during this step:
Basic information about you and your business
Banking details (i.e your business bank account aka the place where your profits will be paid)
Credit or debit card (linked to your account's fee payment and any refund-related charges)
Tip
To make things easy from the get-go, find a partner to help manage your accounting services for e-commerce platforms.
Step 3: Register Your Products
With your Amazon UK account set up and the right plan chosen, next it's time to register your products and pack those metaphorical shelves of your online store. You'll need to add your product categories and add your product details. How you go about registering your products depends whether or not they exist in Amazon's catalog.
Dan's WFH Supplies - Product already exists on Amazon UK
Daniel's a UK-based entrepreneur who's busy setting up his Amazon store. He's planning on selling home office supplies via his store. He opts for a professional plan and because products Dan has in his inventory already exist on Amazon's UK catalog, he uses the site's inbuilt web tool to add each item. His biggest seller is his LED mouse pads so Dan uses Amazon's bulk listing tool when registering those products. He's required to provide the UPC/EAN codes, and he's able to get this data using the tool. Simple!
Victor's Custom Rims & Brims - Product doesn't exist on Amazon UK
Victor on the other hand, has also just set up an Amazon account and opted for a professional plan. He's planning on selling as much as he can but unlike Dan, what he's selling is a little more niche. His range of customised, interchangeable glasses frames don't yet exist in the Amazon UK's database.
To register each product, this is what he needs:
UPC/EAN or ISBN code
Product title (i.e individual product names like, Victory Lap Veneer Frame)
Product description (i.e the specs of the frames, materials they're made of, intended use)
Product image/s (a few different angles, in the highest quality)
Price
Stock availability (i.e how many pairs Victor currently has that are ready to sell and ship)
Heads up: Amazon may prompt for more info if additional technical details may be needed
Tip
Make your products easier to find on Amazon by applying some SEO smarts. Use relevant keywords in the product title, keep description clear and compelling and images alt-tags.
Step 4: Choose your fulfilment method
Fulfillment refers to the process of you receiving an order via your Amazon UK account and getting that product into the hands of your customer. As with all the other steps you've got options here, too:
FMB: You control and manage the product delivery
FMA: Amazon takes charge of the product delivery process
Dan's WFH Supplies (FMB)
Dan's confident that he can handle his own deliveries. He's got two employees, rents a storage page and has invested in printing and packaging materials. Even so, before he chose the FMB model he made sure to do the right research about any third-party distribution centres so he was aware of any additional storage or shipping costs that this route means for him (no one so likes nasty or unaccounted-for surprises). With that done, he's ready to sell. When an order is placed via his Amazon store, he gets an email and then it's up to him to pack and deliver the goods! Any customer comms along the way are up to Dan and his team to manage from his home headquarters.
Victor's Custom Rims & Brims (FBA)
Victor opts for a different fulfillment method. All of his stock is stored in the physical location of Amazon's fulfilment centres. When an order is placed via his store, he's still made aware but the picking, packing and actual distribution of the goods itself is something that Victor knows Amazon's got covered. With this method, the customer service comms are also handled by Amazon.
Tip
Know your limits and capabilities. Add up overhead costs (labor, customer care & comms, packing and postage supplies, warehouse space) so you can choose a fulfillment method that'll work best for you and your business.
Step 5: Sell, Ship, Repeat
Now it's time to get those goods moving! Don't be afraid to make changes along the way as you learn more about the platform, more about your customer base or even more about your own capabilities. Optimise your product descriptions, ask for reviews and use feedback to better your business. Keep an eye on competitors and keep up with marketing your products and maintaining the online reputation you've been working hard to build.
Tip
Along with staying on top of marketing, make sure you stay on top of any legal, compliance and tax obligations you're required to know or follow in the UK or other countries you sell in. We can help with that!
Make Product Listing
It's essential to create a product listing on Amazon, so your customers know what your company is selling. Similarly, you might also want to consider integrating your inventory with an Amazon platform.
How To Sell Well on Amazon?
How To Find Hot-Selling Products
Don't find the customers for your products. Instead, find the products for your customers. Very few people understand this, yet it's a crucial concept. By rigorously analysing the latest trends, you can find the right products to sell. It doesn't necessarily have to be a brand new product. It can be a redevelopment of a new product. For instance, an iPhone charger is typically 1 metre in length. By analysing the consumer demands, a seller identifies the market gap and comes up with selling a 3-metre-long charging cable.
4 Ways To Optimise Your Ads
The best way to grow is to take calculated risks—not blind risks—and diversify your calculated risk-taking.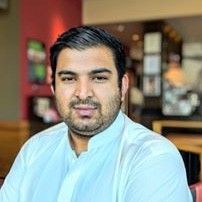 Zain Shah
Amazon YouTube influencer.
Pay-per-click (PPC) ads are a standard tool virtually all Amazon sellers use. Here are some top tips for optimising your ads going forward.
Know your audience. What are people searching for?

Study the keywords. Download a report from your PPC campaign.

Trial and error. Experiment: take out words and target new areas.

Consider using streaming ads. These are cost-effective and target your audience.
It's essential to keep things simple. Good to know where your money is going and whether it's paying dividends.
Why Influencer Marketing Is Essential To Boosting Your Product Sales
Build relationships with everybody you need to know in your industry. Establishing good working relationships is the key to making money and keeping your brand on top."- Muhammad Siddique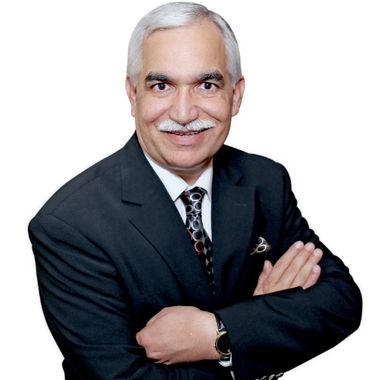 Muhammad Siddique
Amazon influencer, best-selling author, and host of Growth Hacking Secrets
While PPC ads are great, they're not the be-all and end-all of online advertising. These days, influencer marketing has become an integral part of a business. Marketing through online influencers is more cost-effective than traditional modes of advertising. Besides, it's much cheaper to invest in the influencer network is much cheaper than to spend thirty thousand dollars on PPC. The thing about influencers is that they do not just share a product; they share a lifestyle experience. For business, it's crucial to build relationships with micro-influencers. Presently, Amazon is building a streaming platform where influencers can review and recommend products on a livestream. That way, the consumers can connect well with the influencer.
4 Must Have Tools for Amazon Sellers
You don't need a degree to be an Amazon seller. You don't need to be intelligent. You just need to treat it like a business, and learn how to make the system work for you.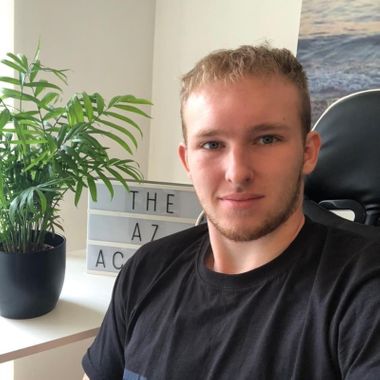 Ryan Williams
a Fulfilment By Amazon (FBA) influencer
Here is some of the best software to use:
Helium 10 (product research, inventory management, fraud protection)
Jungle Scout (product research, market intelligence)
Eva Guru (product reimbursements, reimbursements, price management)
A specialist in e-commerce accounting software (like Osome)
How To Save Money While Boosting Productivity
Stock replenishment can be done on our platform in 30 seconds, but if it's done manually, it could take 4 or 5 days of work.
Hai Mag
CEO and co-founder of Eva Guru
Automating your manual processes is not only a way of saving money but also maximising profits. For example, stock replenishment can be done on an Amazon platform in 30 seconds. But if it's done manually, it could take 4 or 5 days of work. You often make money by saving on repetitive manual tasks that could be easily automated instead of merely selling a product. Likewise, by automating your tax returns with Osome, you can save yourself mind-numbing hours of needless work. On average, Osome frees up 40 hours of admin work every month for their clients.
How To Grow and Scale Your Business
"You don't need a degree to be an Amazon seller. You don't need to be intelligent. You just need to treat it like a business, and learn how to make the system work for you." Ryan Williams
Selling to countries in the EU used to be as simple as clicking a button—now, it has become a far more complicated process. There are different steps to registering in various European countries and shipping them directly. Ultimately, it boils down to the product you are selling. Capturing the growing markets play a huge part in scaling your business. Take, for example, the Netherlands and Saudi Arabia. There aren't many competitions in those countries. To dominate the market, you need to know the local laws, study the data, and find a local influencer in that country. By combining this with streaming ads, you are on the way to scaling your business.
What Are You Waiting For?
If you're a prospective Amazon seller, remember that Osome can help you throughout every stage of building your dream business. We will register your e-commerce business, automate tax returns, and be on hand at all times to answer any of your accounting questions on e-commerce businesses. Most importantly, we'll give you more time to do what you do best: sell like a pro.
Tip
Plus, if you're an Osome client, you'll receive $3,000 of Amazon Web Service (AWS) credits. You can use these for FBA or any Amazon Web Services (AWS) program.
It's time to get started.