What Are the KYC or Know Your Customer Checks In the UK When Opening a Company?
KYC checks are needed for the authorities to combat money laundering and terrorism financing. You might unwittingly partner up with clients who are using their business relationship with your company to launder money or facilitate other nefarious projects.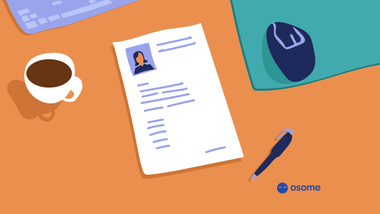 KYC, which stands for "Know Your Customer" checks, are important when you are involved in helping set up a new company in the UK. For instance, if you are an agent acting on a company's behalf—then you need to conduct certain due diligence checks before proceeding with this new client. If you are hiring a company to help you with company formation, you will be going through KYC checks too.

KYC checks are needed for the authorities to combat money laundering and terrorism financing. You might unwittingly partner up with clients who are using their business relationship with your company to launder money or facilitate other nefarious projects.
This post will examine why KYC checks are so important, outline which types of businesses require KYC checks, delve into the specific checks themselves, and explain why it's so important to keep accurate records.
Why Is KYC Important And What Does This Mean For Company Owners?
KYC, or Know Your Customer, is a set of processes and tools created to help banks, financial establishments, corporate service providers, and vendors to gather and verify information about their customers against several public record databases.
Usually, the process requires customers to provide proof of identity and proof of address along with a recent photograph.
If you are planning to open a company in the UK, you would need to go through the screening and comply with the KYC guidelines.
Through this process, the integrity and reputation of your UK-based company will be protected. The KYC process is important to ensure that clients do not engage in business activities that could harm your company's reputation, or that of the UK's or our clients' home countries as well.
Bella wishes to open a company in the UK and approaches Osome, a Singapore Corporate Service Provider company to help with her company's incorporation. Osome has to get detailed information from Bella about her company and go through a screening process before agreeing to assist him. Once Osome has enough information, they may start to help him incorporate his company.
Which Businesses Need to Go Through KYC Checks?
Businesses that have to abide by the Money Laundering Regulations include (among others):
Money service businesses
High-value dealers
Trust or company service providers
Accountancy service providers
Estate agencies
Art dealers and participants
Which KYC Checks Will My Business Go Through?
All businesses opening a company through a service provider in the UK will have to go through a risk assessment using a risk-based approach. Depending on the risk level of your business, it may go through any of the following diligence levels - Simplified Due Diligence, Standard Due Diligence or Enhanced Due Diligence.
Simplified Due Diligence
This is applicable for the lowest levels of potential risk. It's usually reserved for low-value companies, face-to-face interactions and requires simply confirming the customer's identity, such as seeing an official ID card.
Standard Due Diligence
This involves both identifying and verifying the customer as well as detailing the precise nature of your business relationship with them to confirm that you will not be unknowingly facilitating money laundering (or other fraudulent activity).
Enhanced Due Diligence
Where a transaction or business is identified as high-risk, enhanced due diligence checks to mitigate the risks are identified—this might be commonly due to the inward or outward transaction that is exposed to jurisdictions with lax AML controls or relations to terrorist organizations country, such as a country with links to terrorist organisations.
Hence additional questions might involve:
Confirming the source of their funds and wealth
Gathering additional identification information
Ensuring the first payment is made from an account that was opened under the customer's name
Subjecting the customer to ongoing monitoring procedures going forward
Description of business operations, anticipated volume and total sales, list of major suppliers and customers
Explanations for changes in accounting activity (if any)
3 Tips To Make It Easier To Clear The KYC Screening
Here's how you can help your service providers to clear things faster.
Be readily available and always remain in contact with your corporate service provider
Ken's company WeProvide engages with a corporate service provider. They have been asking Ken for information on Ken's company, including the motive for starting his business, what kind of activities the company engages in for-profit, the type of clients he deals with, and accounts he uses for transactions. Ken replies within the hour and works with all the requests by his corporate service provider such as arranging for a video call to verify his identity. He gets his company incorporated within a few hours.
Clear copies of the documents
Make sure the documents that you send over to your service provider are not blur and do not accidentally crop off the details. Use apps like CamScanner on your phone to help you with this.
Clear business description
Your business description should answer the following questions:
What is your business name?
Who owns the business?
Who are you selling to?
What product or service are you selling?
How are you structuring your company?
A Reminder on Record-Keeping
HMRC is a big fan of businesses keeping detailed records. It means that if ever there is a problem—for instance, if they suspect that a company who you deal with has been acting illegally—then they can instantly see the due diligence that you conducted and the controls that you implemented.
In short, they can assess whether or not your business has complied with their Money Laundering Regulations.
This is especially important when conducting due diligence/KYC checks. You must therefore keep accurate, up-to-date records that include:
Your identification documents
All other corporate and constitutional documents of you or your customer
The risk assessments that you conducted prior to carrying out your KYC checks
The policies, controls, and procedures that you implemented
Any relevant training records
Transactions between you and your clients (including receipts, cheques, and paying-in books)
Customer correspondence address
You must keep records for 5 years from the date on which your business relationship ended (note: not started), or for 5 years following the date on which a transaction was completed. And don't worry about cramming endless files into an overstuffed cabinet—you're allowed to keep these records in the form of photocopies, microfiches, or computerised/electronic scans.
Faster KYC Means Faster Company Set Up
Our screening process is powered by Artificial Intelligence (AI) and is one of the fastest, and most secure around. Although end-to-end KYC processing still requires our experienced Compliance Team to make high-level decisions, a majority of the manual legwork can be handed off to automation.
Using AI, we're able to extract data from documents and reduce screening, identification and verification times. This is how we're able to help our clients open companies in the UK quickly and in a compliant manner. Our record is within an hour when all documents are in order.  
Once you have registered your company, you may want to look into a more efficient way to sort out your accounting and bookkeeping tasks. As a business owner who's looking to grow, we can help you with that. You don't have to do it all alone.