What Is A Certificate of Good Standing for UK Companies?
Learn about the Certificate of Good Standing — your ticket to showcasing your company's integrity and reliability. Osome is here to guide you through the what, why, and how of this crucial business document. Be in the know, boost your reputation, and unlock global business opportunities.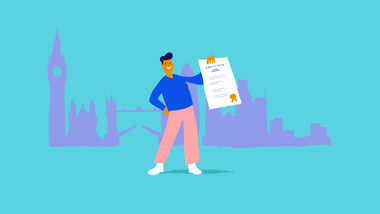 A Certificate of Good Standing (CGS) is a legal document that shows that a UK registered company has complied with all requirements and regulations of the Companies Act. It is also proof that the company is active and is fulfilling any obligations towards the Companies House, including filings and reporting. Companies are given this certificate by the Registrar of Companies. It's also known as a Certificate of Compliance or Certificate of Existence.
Need help registering a company? We're here whenever.
The Importance of the Certificate of Good Standing
Overall, a CGS is an essential document for any UK registered company. It confirms the company's good standing status and compliance with the regulatory framework, offering assurance to third parties and strengthening the company's reputation. Getting a CGS is well worth the investment thanks to the benefits it brings.
Benefits of Having a UK Certificate of Good Standing
There's a few benefits that having a CGS can bring to a UK registered company. We've laid out the most valuable benefits for you below:
A CGS assures third parties, such as banks, suppliers, or customers, that the company is in good standing with the Companies House, and there are no outstanding regulatory issues. This can help you open a bank account or arrange financing.
A CGS can give your company a competitive edge in the market. With the increasing number of businesses operating in the UK, having a CGS can help a company stand out from the crowd. It shows that the company is committed to following the rules and regulations set by the government, and is a reliable and trustworthy business partner.
A CGS is a powerful tool when you're venturing into international markets, displaying your company's solid reputation and adherence to UK laws and regulations. It's an assurance that you're playing by the rules, which is a major confidence booster for overseas partners.
Internally, a CGS can be a source of pride for your team. It validates the effort everyone puts into maintaining a company that not only meets, but respects legal obligations. This sense of achievement can boost morale, and a motivated team is a productive one, driving the overall success of your business.
In the wider business world, a CGS enhances your company's reputation. It communicates to stakeholders that you're committed to transparency and regulatory compliance, which can attract potential investors and partners.
Trading overseas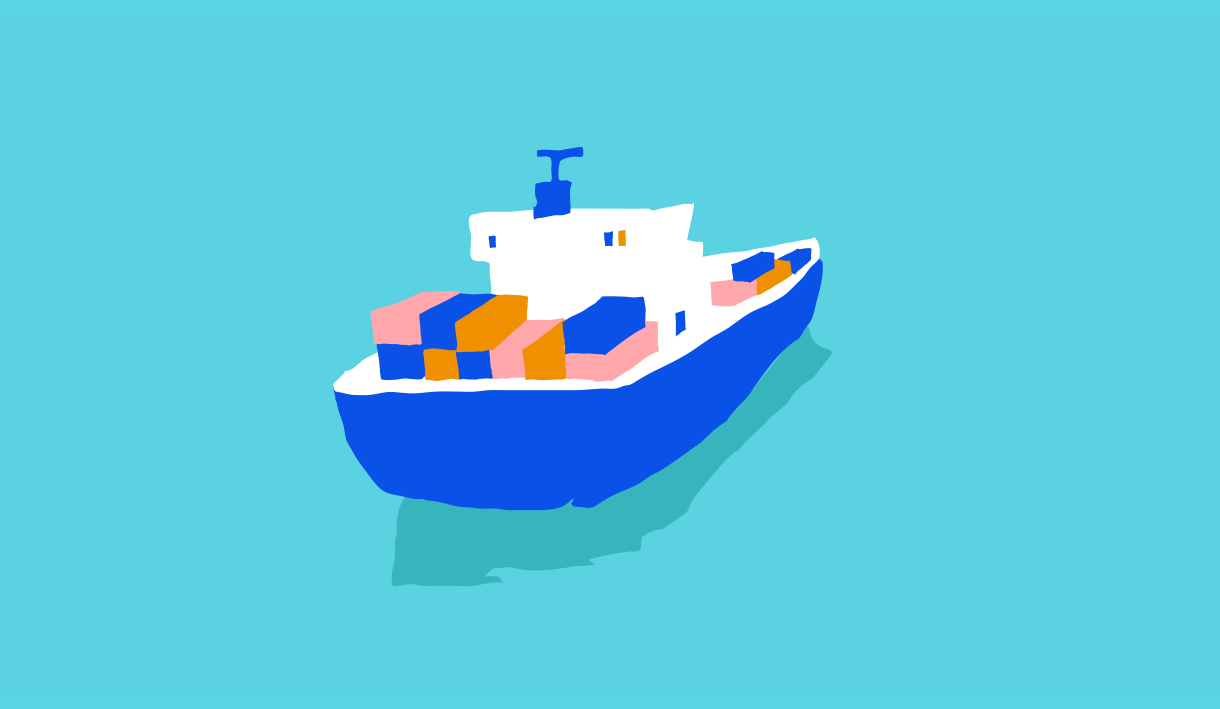 Taking the leap to start trading in the EU, or expand your business overseas? A CGS is your trusted ally. It establishes credibility and trust with international partners, making the daunting task of global expansion a little less intimidating.
A CGS can help you avoid potential legal issues, too. When you're operating in a foreign country, you need to make sure you're following all the local laws and regulations. By having a CGS, you can show your overseas partners that you take compliance seriously and are committed to following the rules.
A CGS is not just for show—it's a practical tool for your peace of mind. Knowing your company is in good standing gives you the confidence to navigate the global market and tackle potential legal issues.
Opening an overseas bank account
Setting up a bank account in a foreign country can be quite a challenge, but a CGS can simplify the process. Many international banks require a CGS as proof of your company's legitimacy and compliance status.
Keep in mind that opening an overseas bank account involves understanding the specific requirements, regulations, and procedures of that country. Arm yourself with the right information and documentation. This might include proof of identity, proof of address, company registration documents, and possibly a business plan and financial statements.
As always, make sure you choose the right bank for your business needs. You will need to consider factors such as the bank's reputation, fees, services, and accessibility. It may be helpful to consult with a local expert or a business consultant who has experience in the country where you want to open a bank account.
Opening an overseas bank account comes with its own  tax implications. You'll need to comply with both UK and foreign tax laws. You may need to pay taxes on your foreign income, and you may also need to report your foreign bank account to HM Revenue and Customs (HMRC).
Tax without the tears
Tax got you a little hot under the collar? Speak to Osome today and we'll set you up with a expert accountant to lighten the load.
Research, research, research. Make sure you understand the requirements, regulations, and procedures of the country in question. International success starts with choosing the right bank account and complying with all the tax laws of the countries where your business operates.
Running a UK company with non-resident directors
It's not uncommon for a UK registered company to have non-resident directors now that we live in such a globalised world. There's a whole load of benefits this brings, such as diverse perspectives and access to international markets, but there's also a few challenges. One of the biggest challenges is staying compliant with the Companies Act.
The Companies Act governs how UK companies are run. It covers everything from the appointment of directors to the filing of annual accounts. Compliance with the Companies Act is crucial for any company operating in the UK, regardless of whether its directors are residents or non-residents.
One way to ensure compliance with the Companies Act when a company has non-resident directors is to get a Confirmation Statement (CS) from Companies House. A CS proves a company's compliance with the Companies Act. It includes information about the company's directors, shareholders, and registered office address.
However, when a company has non-resident directors, a CS may not be enough to ensure compliance. This is where a Companies House Good Standing (CGS) certificate can be especially useful. A CGS further shows that a company is in compliance with the Companies Act and that there are no issues or penalties outstanding. This can help your company avoid any potential legal issues that could come your way due to non-compliance.
Getting your CGS is pretty straightforward. The company's directors will need to provide Companies House with certain information, such as the company's registered office address and details of any changes to the company's directors or shareholders. Companies House will then review the information and issue the CGS if everything's as it should be.
Keep in mind, getting a CGS isn't a one-time process. Companies need to continue to comply with the Companies Act on an ongoing basis. This means keeping up-to-date records, filing annual accounts on time, and notifying Companies House of any changes to the company's structure or management.
It's not impossible to run a UK company with non-resident directors — as long as you have a CGS. Just to remember to stay compliant with the Companies Act, and stay up-to-date with filings and the latest regulations and requirements, and everything should be ship-shape.
Keeping Third Parties in the UK Happy
Third parties in the UK, like customers or suppliers, play a crucial role in the success of any business. These parties often need to do their due diligence before entering into a business transaction. Just like a Certificate of Incorporation, a Company's Good Standing Certificate is one of the key documents that they may ask for.
Showing your CGS to third parties will prove your company's good standing status and help to build trust with these third parties. Companies that can provide this document on request are viewed as more transparent and accountable, which can lead to increased business opportunities.
Remember to stay compliant with all the legal requirements and regulations at all times. Failure to do so could lead to fines, penalties, and even legal action. We can't say it enough — maintain your good standing status by filing annual returns and other necessary documents on time. Or, let Osome do it all for you.
Building trust, credibility and reputation starts with a CGS.
How Does the Certificate Impact a Company's Reputation?
The CGS can have a significant impact on a company's reputation. As we've said before, it can help build trust with customers, suppliers, and other stakeholders. It shows the company's commitment to meeting its legal obligations, and also its reliability and stability, which are both essential in today's competitive environment.
What Details Are Included in the Certificate?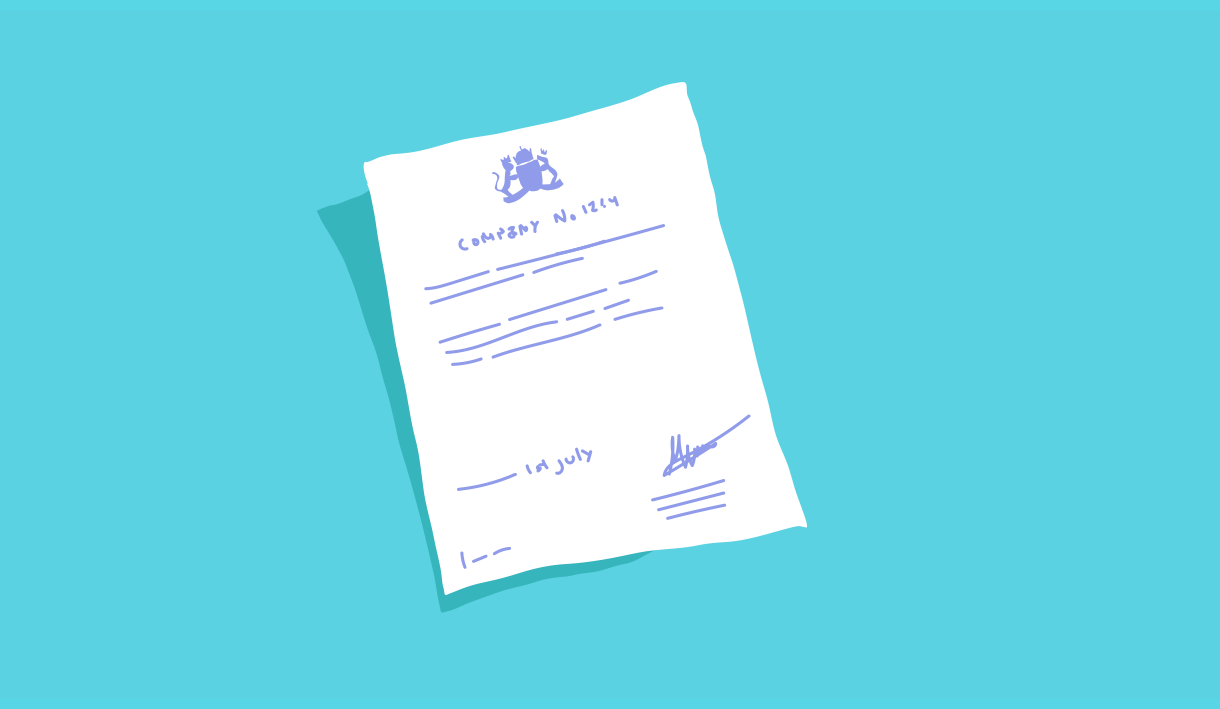 A CGS will typically include the following details:
Company name
Registration number
Certificate issue date
It will also state that the company is currently registered and up to date with any filings and reporting required by the Companies Act.
Getting a Certificate of Good Standing
To get a CGS, a company must apply to the Registrar of Companies, and supply the necessary information and documentation to support their application. Usually, the application will include recent financial statements, an up-to-date tax assessment, and details on any outstanding filings or penalties.
Legalising the Good Standing Certificate
If a company plans to use its CGS overseas, it might need legalisation, which involves confirming the authenticity of the document. This usually involves getting an apostille from the Foreign and Commonwealth Office.
Can a Request for a Certificate of Good Standing Be Refused?
You bet. Even in the world of paperwork, not all requests get a green light. When it comes to a Certificate of Good Standing, you might find your request knocked back if your company hasn't ticked all the necessary boxes according to the Companies Act. Late filing of annual accounts? Missed the confirmation statement deadline? Any outstanding penalties or charges? These could be red flags that lead to a denied CGS request.
And remember, no CGS will be issued if your company is on the brink of dissolution or tangled up in insolvency proceedings. So, if you're aiming for a CGS, keep your company's affairs in good order.
The Power of Good Standing
Stepping into the business world can feel like learning a new dance — intricate, exciting, and with the right rhythm, it can lead to a great performance. The Certificate of Good Standing will help your company glide across the dance floor of compliance and corporate governance.
Whether you're looking to impress your business partners in the UK, dreaming of expanding your footprint overseas, or managing a company with directors scattered across the globe, a CGS will help with it all.