Author
Gabi Bellairs-Lombard
Gabi creates content that inspires. She's spent her career writing compelling website copy, and now she specialises in product marketing copy. As the voice of our products and features, Gabi makes complex business finance and accounting topics easy to understand. Her top priority is ensuring that her words impact and inspire her readers.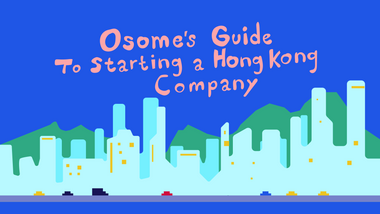 Incorporation
All You Need To Know To Start a Trading Company in Hong Kong
Start your journey in the dynamic world of trading companies in Hong Kong. From understanding the types of trading companies to the nuances of Hong Kong-China Free Trade Agreement, learn how to start a trading company in Hong Kong with Osome.