Paper Work & Hidden Costs When Finding Office Space in Hong Kong
There are many reasons to rent an office space for company operations, even though many companies have reduced their employee's time working in an office ever since COVID-19 hit.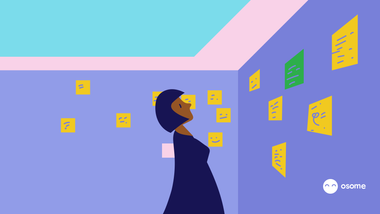 Are you a new entrepreneur looking for an office space for your newly registered business in Hong Kong? Or are you fatigued from remote working and wish to look for an office space for your employees to work in a central area? Well, there are many reasons to rent an office space for company operations, even though many companies have reduced their employee's time working in an office ever since COVID-19 hit.
If you're considering renting your first office space, read on for some pointers and what you should look out for before signing the papers.
How High Are Rental Costs of Office Spaces in Hong Kong?
Whether you are a Hong Kong based startup looking to shift from a home-based environment or a SME hoping to expand into Hong Kong, you will eventually need a space to fulfil everyday business needs. These include conducting meetings, having clients over, or simply to network. Of course, it'll look better on your professional image to have an office to accommodate potential clients, instead of serving them in your living room.
Nonetheless, renting an office space will surely eat into your monthly expenses, and you must be prepared to set aside a bulk of your capital into paying for rent and other miscellaneous expenses that comes with moving into a new office.
Average rent for office spaces by district
Rental prices in Hong Kong are calculated by per square meter per month, which also means your monthly rent is dependent on how big your office space is. According to Statista in the year 2021, the average rent in Hong Kong Dollars per square meter per month for Q1 2021 ranges from HKD $347 to $1087.
Here is the list of rental prices of the seven most popular districts for grade A office spaces in Hong Kong in Q1 2021.
Central (HKD $1087)
Sheung Wan (HKD $882)
Wan Chai / Causeway Bay (HKD $741)
Yau Ma Tei / Mong Kok (HKD $650)
Tsim Sha Tsui (HKD $521)
North Point / Quarry Bay (HKD $513)
Kowloon Bay / Kwun Tong (HKD $347)
Set On Renting Your Office Space? Here's What You Need To Consider
For all business owners, having your own office space definitely sounds exciting and is a big step for your business. However, before you dive right into your rental, keep in mind that renting an office in Hong Kong is not an easy process.
You will need to know what paperwork to prepare and the hidden costs that go beyond the monthly rent.
What Paperwork Would You Need To Prepare?
Tenancy agreement
In order to confirm your lease in Hong Kong, you will be required to sign a tenancy agreement. The tenancy agreement is a legally binding contract between you (the tenant) and your landlord. Remember, it should always state the rights and obligations of both parties for the length of the entire lease term.
In your tenancy agreement, it should include the following:
Is the rent fixed or based on a percentage of sales?
Are there any other outgoings to bear?
Is the rent inclusive or exclusive of air-conditioning and management charges?
Are there any restrictions on the use or alteration of the office premises?
Can you access shared facilities within the building or floor?
Do you have the right to sublet the premises?
Is the lease term long enough for you to recover your initial investment costs?
Is there a clause to determine any revisions in rent price?
Are there options to renew the lease and how do you go about renewing?
Are you able to terminate your lease early and what are the circumstances?
Are you responsible for repair and maintenance responsibilities?
Business licenses and permits
Every business in Hong Kong requires a license. Depending on your business type, you may require certain government licenses, permits or approvals. Always make sure your business is compliant with the local laws in cases of dispute.
Environmental permits and licenses
For premises used for certain activities such as specified polluting activities, open burning and more, environmental permits and licenses are required. For more information and how to apply, check out Gov.HK's guide on whether your business needs an environmental permit or license.
Your monthly rental should be a fixed expense every month. However, the other costs could increase your monthly total amount spent by a substantial amount. Just like renting an apartment, renting an office space comes with its own bills.
These include:
Utility bills such as water, electricity and Internet
Renovation costs
New furniture costs
Office equipment
Office supplies
Security systems
Flooring changes
Janitorial services
Repairs
Therefore, keep in mind these variable costs that could add up every month. If you think your business is not ready for a huge monthly expense, you could review your thoughts on how much you want to spend on rent.
How Much Are You Willing To Pay for Rent?
As you know, renting an office in Hong Kong is not cheap due to the space constraints. As an estimate, renting a tiny office in Central Hong Kong that fits about two to three staff could cost around HKD $22,500 a month. If high rental costs are an issue to you, we have some alternatives you could consider.
Co-working spaces
Co-working spaces offer flexible agreements with fixed rates, and offer both shared and private spaces. The best part is that the fixed monthly price already includes variable costs such as utility and furniture.
Serviced offices
A serviced office is a type of office space that is furnished, private and IT-equipped, with private office spaces and shared facilities such as conference rooms and meeting rooms. You also get in-house services including office reception, telephone and mail handling. Some locations of serviced offices in Hong Kong include Grand Century Place, Mira Place, Sun House, Grand Millennium Plaza and more.
Virtual offices
Is a virtual office right for me?
With a virtual office, you can get a registered office address and phone number in Hong Kong but work remotely from your home, or even in another country.
Virtual offices are the most pocket-friendly way to go, especially for startups and new businesses. All you require is a working internet connection. Having a virtual office means that you and your employees can be working from anywhere, but still get all the office-related services such as a mailing address, phone answering services and even access to meeting rooms.
If your office address is important to you, you can have a registered office address in the middle of the CBD such as Central or Sheung Wan, but have the bulk of your staff working from their own homes either locally or overseas.
Before You Rent, Always Remember…
Renting a space is a huge decision and commitment, more so for renting an office space that must be able to accommodate your staff and ensure they have a comfortable working environment. Thus, we recommend that you scout your preferred locations intensively before committing to one single deal. Simply put, you should always keep your options open.
For example, if you're set on having your office in Central Hong Kong, you may want to rethink if your rent expenses fit into your long term goal. If not, you may want to consider other cheaper locations such as Kowloon Bay and Kwun Tong, or go for alternatives such as a serviced office.
Tip
Before you settle on your perfect office space, consider renting with short-term leases.
If you are interested in opening a company in Hong Kong and are still unclear about the steps needed for your company incorporation in Hong Kong, we are more than willing to help you with the process. Furthermore, we can help with company secretarial tasks for your company while you concentrate on launching and growing your business.