The Future of E-commerce - Key Trends & Findings in 2021 & Beyond
Find out how businesses in the UK can better understand projections for e-commerce, why emerging markets are so important, and how to outsource administrative tasks to grow faster.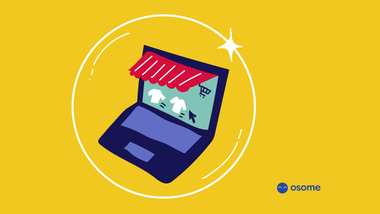 In this webinar, we discussed how the e-commerce industry will only continue to grow and evolve. The panellists discussed how registered businesses in the UK can better understand projections for the future of e-commerce, responsibilities of e-commerce companies in the context of Environmental, Social, and (Corporate) Governance, or ESG impact, why emerging markets are so important, and how to outsource certain tasks to grow faster.
This webinar was hosted by Osome's Partnership Lead Gul Singh, involving the following speakers:
Zain Awan, European Enterprise Director, huboo
Stephen Wells, Chief Customer Officer, Retail Merchant Services
Marion Chomse, Growth Marketing Lead EMEA, Airwallex
Alexey Potemkin, Managing Director at Osome UK
Scroll to the bottom of the article to watch the webinar or read on as we delve into some of the top trends and impactful changes.  
Rise Of E-commerce And Impact Of Covid-19
The COVID-19 outbreak has inevitably changed the way consumers shop, resulting in a surge in e-commerce and accelerated digital transformation. The impact of COVID-19 saw a huge shift in the retail landscape, with more retailers adopting technology and going onboard e-commerce platforms.
McKinsey revealed that retail is the largest private sector employer and accounts for 13.8 percent of all jobs in the UK. However, the retail landscape is changing -- we have witnessed a pivotal shift towards online shopping and home delivery during the UK's COVID-19 'lockdown' period. COVID-19's debilitating impact has only made the course of integrating online more pressing. Amid news of major retail players winding up around the world, malls, department stores, and other traditional retailers have faced criticism for being a laggard when it comes to adapting digitally.
Retailers Adapting To The Covid-19 Situation
COVID-19 has forced retailers to make data-driven decisions and roll out new technologies, with even bars and restaurants rolling out E-commerce Payment Systems to facilitate the payment process from customers, while reducing the risk of transmission.
The virus outbreak has also seen a surge in wallet pay transactions via Google Pay, Apple Pay and the like, with 70 to 75 percent of a week's transactions carried out via these payment modes, since it is perceived as a seamless transaction to the consumers.
Traditionally people think about e-commerce as just buying clothes, buying a product, et cetera, on the internet, and then getting it delivered. What we are actually seeing is a really big growth in e-com starting to replace face-to-face payments due to COVID to restructure that.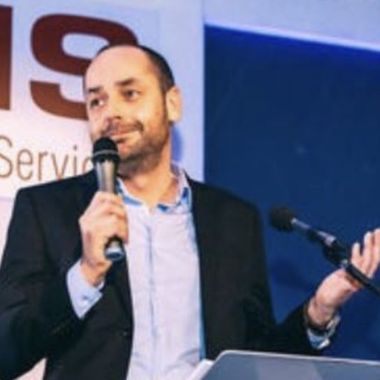 Stephen Wells
Chief Customer Officer, Retail Merchant Services
3 E-commerce Trends
According to Statista, In 2020, over two billion people bought goods or services online. Additionally, e-retail sales went beyond 4.2 trillion U.S. dollars worldwide that same year. With e-commerce leading the way, here are the top e-commerce trends you need to be aware of.
Boom Of Marketplaces: Pros, Cons, And Key Considerations
Social Commerce Is Leading The Future Of E-commerce
Influencer Marketing
Boom Of Marketplaces: Pros, Cons, And Key Considerations
Online marketplaces are now thriving, with big players like Amazon and eBay already accounting for more than 40% of the e-commerce or the United Kingdom's (UK) e-commerce sellers.
Interestingly, nearly half of the Internet shoppers begin their search to purchase something on Amazon and not Google. This also means that sellers who are not currently on marketplaces will face increased difficulty in competing with bigger businesses on marketplaces.
Marketplaces offer a host of benefits including Application Programming Interface (API), which allows for easy integration with existing systems for business owners to get more exposure. Additionally, diversification in terms of marketplaces can help enhance a brand's credibility. It can also garner trust from consumers especially if your brand is available on all the major marketplace platforms.
However, it is not all a bed of roses selling on marketplaces. Since the barrier to entry is generally low, this means that you will have to be prepared for intense competition, with multiple sellers selling the same item at competitive prices. Furthermore, marketplaces typically charge a commission, which could eventually affect your profit margin.
Social Commerce Is Leading The Future Of E-commerce
In 2020, Facebook launched Instagram Shops with the aim of combining e-commerce with the world's most popular social media platform.
Social commerce will no doubt continue to thrive this year as consumers are accustomed to their digital habits of shopping, and as both traditional and e-commerce retailers make adjustments to the post-COVID-19 climate.
The social commerce trend emerged from China, the world's largest e-commerce market. In fact, eMarketer estimates that China's social commerce contributes to 13% of its total retail e-commerce sales. With the boom of social commerce, shoppers now perceive it as the new norm and expect their favourite brands to adopt a social commerce presence. With the click of a button, shoppers can easily purchase products off popular platforms such as TikTok, WeChat and Little Red Book, where influencer marketing, livestream campaigns, digital advertising and other creative social media marketing campaigns have been common business models.
In comparison to China, businesses in the UK are not as tech savvy and have yet to jump on the social commerce bandwagon. 45% of consumers in the UK would purchase products through social media, but only 24% of UK businesses are selling products through social media.
China's successful examples of harnessing the use of social commerce is revolutionising the e-commerce industry by infusing a social characteristic for customers and retailers to interact with the other party. As e-commerce becomes increasingly interactive and a pervasive aspect of our social media use, brands will have to learn to incorporate social elements into their e-commerce strategy.
Emerging markets will also play a huge role.
When it comes to emerging markets, everyone is thinking about the US, the UK, Germany and France. But if you look at the correlation between the rise of net income you will see that the e-commerce shares are also rising in these countries with the rise of the income. So that should lead you to consider also entering the emerging markets. It's a little less of a competition there. The markets are huge and basically the strategy to enter there is also something interesting to consider, if you are to grow your e-commerce business going forward.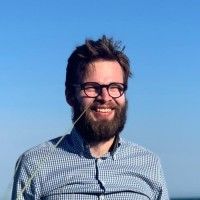 Alexey Potemkin
Managing Director, Osome UK
Influencer Marketing
In this day and age, influencers, or Key Opinion Leaders (KOLs) wield a lot of influence over shoppers and the use of influencer marketing is seen as a soft-selling strategy. Influencer marketing has been around for a long time, but this strategy is constantly evolving and you can tap into that for your business.
If budget is a concern, there are social media startup agencies that are working with smaller scale influencers, or micro-KOLs. These refer to influencers with smaller followings, but still hold considerable power in swaying shoppers' decision-making process. The best part is that they do not cost a lot to work with and will promote your product on your behalf, and could be a successful way of targeting your target audience at a low cost.
6 Tips to Transition Your Business from Offline to Online
Statistics from the United Kingdom have shown that e-commerce now accounts for more than one-quarter of all retail sales in the UK. This number is projected to slowly increase through the years and would reach nearly one-third of all retail sales by 2024. In this year, revenue in the e-commerce market is estimated to reach £80,678 million, with Fashion being the largest segment.
With the advantages of e-commerce, perhaps you are planning to move your offline presence online. It may feel daunting, but this is a vital step for your business to keep up with the times and continue to thrive. Here's what you can do:
Use Readily Available Tools
Do Your Research And Understand What Your Target Audience Needs
Dedicate Your Resources To E-commerce And Outsource The Rest To Support Growth
Take Note Of Brexit And Its Impact On Taxes
Be Aware Of Consumers' Behaviours And Attitudes To Sustainability
Drive Traffic To Your E-commerce Platform
Use Readily Available Tools
For some customers who don't have an e-commerce website, once you invoice customers through a link in an email, that's a really great way of doing it seamlessly. We've just been thinking creatively and out of the box how we can create products that help customers transition from the offline world to the online world.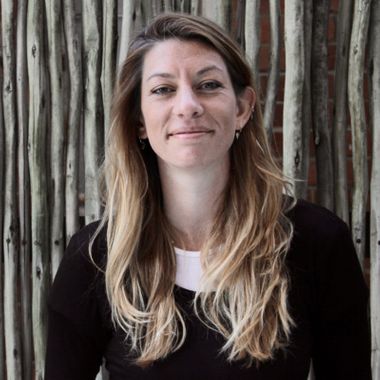 Marion Chomse
Growth Marketing Lead EMEA, Airwallex
The pandemic will result in a long-term boost for online retailers and sellers. In a post-COVID-19 world, consumers' purchase behaviors will change dramatically, with most shoppers refraining from visiting brick and mortar shops. Businesses who are unable to keep up with the changes inevitably fail and are forced to shut down. On the other end of the spectrum, businesses who have successfully transitioned online can continue to flourish.
For a start, you can invoice your customers through emails for a seamless payment process, if you do not have an online store in place at the moment, as shared by Marion Chomse, Growth Marketing Lead EMEA at Airwallex.
From services to invoicing software programs, you can easily create your own invoice. Alternatively, simple tools like Google Docs or Microsoft Word can do the trick. with a variety of professional-looking templates available for your usage so you don't have to start from scratch to create your own.The process is pretty simple, and once you get the hang of it, you can streamline the task with a base template.
Do Your Research And Understand What Your Target Audience Needs
Knowing your market and your customers can help to build lasting connections. If your online store is very similar to your competitors, how are you going to set yourself apart from the rest? Differentiating yourself is important if you want to reach those customers. Understand your competitors' approach and if you know exactly who your target market and target audience are, you can increase your chance of success. After doing your research, offer a competitive edge over your competitors.
was an Amazon prime customer for over a year before I even realized that there was a TV box set and stuff available. I literally signed up just so I can get the same day or next day delivery. I think the people that were prepared to head in that way were definitely much better off. And I think that's the key going forward - to have an e-commerce strategy in place and understanding that not one answer is the same for everyone. There's not an off the shelf solution. Everyone needs to sort of incorporate something a little bit different, which takes care of their needs and more importantly, their target customer's needs.
Zain Awan
European Enterprise Director, huboo
Here are some ways to crush the competition and offer a personalised e-commerce strategy, as shared by Zain Awan, European Enterprise Director at huboo.
Offer Same Day Or Next Day Delivery

When it comes to great delivery, e-commerce business owners can learn from Amazon, which offers same day delivery in under 24 hours. Consumers these days are getting increasingly impatient and expect their online goods or services to be delivered as soon as possible. Offering same day or next day delivery can help to entice shoppers to shop on your platform and receive their goods or services sooner than purchasing with your competitor.
Loyalty Programs

Consumers love a good bargain. Give them a reason to shop with you again through loyalty programs, which adds a gamification element to their shopping process and allow them to be rewarded at the same time
Competitive Price Point And Presentation Skills
Your pricing can make or break a sale, so do your due diligence and find out how much your competitors are pricing for the same product. This doesn't necessarily mean you will have to sacrifice your own profit margin. You can also put your creative juices to the test and highlight the unique selling point of your product. For instance, if your hair product is organic, you can dive into the specific details such as the ingredients used in the product and draw attention to the fact that the product was made by industry professionals. Such details can help instill confidence in consumers if they are convinced that they are purchasing a product that will serve their needs.
Dedicate Your Resources To E-commerce And Outsource The Rest To Support Growth
In this digital boom, your business may see an influx of orders and your brand may grow faster than ever. However, this also means that you could be spending more time on bookkeeping and accounting, which could drain your energy and focus from concentrating on the core e-commerce business. Instead, dedicate your resources to your e-commerce and outsource the rest.
For small e-commerce businesses, you must take care of the necessary processes as well. Things such as registering your company in the UK, sorting out invoices, cash flow, inventory management and payroll is still a must, even with an e-commerce business.
Leave it to us at Osome, with an accounting service for your e-commerce business. Amazon statements have 150+ types of charges. Facebook sales run on Shopify. Stripe dumps receipts from your website in a different format altogether. Every line demands a different VAT at home and abroad. Don't worry, we handle them all so you don't have to.
Choose the plan that works for you, with our accounting packages that come as they are at no extra charges. This way, you will have more time to concentrate on your e-commerce growth!
Take Note Of Brexit And Its Impact On Taxes
Regardless of where your business is based, whether it is in the UK, the EU, or anywhere else, sales to and from the UK will have to adhere to new customs, duties and regulations as a result of Brexit. For e-commerce business owners, Brexit means more bureaucracy and more tax, posing an existential challenge especially for the smaller players.
Since the UK is no longer a part of the EU, it is relegated as the third country. A third country refers to any country outside the EU, and in this instance, outside its economic structures. According to EU's rules, third countries will require VAT to be made on all imported goods. As a result, when UK online stores sell to their consumers in the UK, the EU customers will have to pay VAT, an estimated 20 percent depending on the nature of the products. If the product costs less than £135, the VAT is levied at the point of sale. This means that the UK business will have to pay VAT, but this cost is passed on to the consumer and included in the order. If the product costs more than £135, VAT is required at the point of delivery, meaning that the EU consumers will have to pay upon receiving the goods.
If you are not sure how the value added tax (VAT) rules will affect you, drop us a message to speak to one of our dedicated accountants.  
Be Aware Of Consumers' Behaviours And Attitudes To Sustainability
COVID-19 thrusted the topics of health and wellness into the global spotlight as customers grew more aware of the correlation between our health and the planet's health. The events of 2020 no doubt paved the acceleration of environmental movement, with sustainability presented in consumer behaviour and business practices.
BusinessMole revealed that nearly half of the UK's population, or 32 million people, supported Britain's small and local businesses during last year's lockdown – a difference in usual shopping patterns for 44 percent of consumers. 62 percent shared their plans to remain loyal to local businesses that assisted them during the pandemic, while 55 percent will consciously make more purchases in local shops.
The shift in consumers' behaviours and attitudes to sustainability means that brands will have to adapt accordingly with an ethical supply chain and adopting other sustainability practices. Sustainable business practices are now commonplace, which means that your brand will have to cut through the clutter and find new ways to compete and demonstrate your sustainable credentials. In the future, shoppers will expect brands to continue to make environmental commitments, work closely with third party verification and make this information transparent and accessible for shoppers, which will ultimately affect their purchasing decision.
Drive Traffic To Your E-commerce Platformy
There are many ways you can drive traffic to your e-commerce platform without breaking the bank. Gone are the days where you can only advertise traditionally with Google through the pay-per-click business model -- it is expensive and burns cash quickly.
These days, other ways to drive traffic to your online store include:
Running some competitions for a giveaway
Do some search engine optimisation (SEO) to increase your reach
Harness the power of Trustpilot reviews and Google reviews to get your customer base to act as your ambassadors
Digitally Transform Your Business And Raise Operational Efficiency
The future development of e-commerce will no doubt see exponential growth.
Digitally transforming your business can not only help your business in these trying times, but also pave the way ahead for your brand's future. However, did you know that e-commerce accounting and traditional accounting has its differences?
Basing your e-commerce accounting after traditional accounting methods will not provide you with an accurate overview of your business and could drastically affect your business's success. Unlike traditional accounting, e-commerce accounting involves unique aspects that should be detailed for the accuracy of your numbers to make more informed decisions.
Tip
If you don't have time or find e-commerce accounting daunting, fret not. Starting out might not be an easy process, but we're always here to help. We collect data daily from the different online platforms you're selling on and convert it into your accounting books. Talk to us to learn more.