Corporate Secretary: What Are Their Roles and Do You Need One?
After incorporating your company, you could benefit from having a corporate secretary around. Find out if you really need one.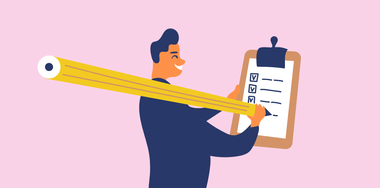 A corporate secretary plays a pivotal role in safeguarding your company's interest and ensuring its compliance with the law. Today, you don't need to have a corporate secretary to set up a limited company, and one of your company directors can take up this role. However, many businesses still continue to do so to ease their administrative workload.
Should you need assistance with company incorporation, we can help you set up one quickly. If we file for registration by 3pm, you can expect to get your company registered on the very same day. We currently don't provide corporate secretarial services in the UK, but this article may help you understand the corporate secretarial tasks you would need to complete after you have registered your company.
What is a corporate secretary?
The corporate secretary, or company secretary, is the company's chief administrative officer who shares various duties responsibilities with the directors under the Companies Act. They can be a director but cannot be your company's auditor. Even if you have a company secretary, the directors are legally responsible for the company.
This company secretary takes care of tasks like filing annual returns and other documents to Companies House, convening board meetings to other internal administrative matters. Even if you have not appointed a corporate secretary, these responsibilities must still be carried out. As such, most companies still appoint a corporate secretary in a bid to reduce the administrative and corporate governance workload otherwise imposed on the directors.
Key traits of an ideal corporate secretary
Due to the role's heavily administrative nature, the ideal candidate as a corporate secretary should be:
Responsible
Motivated
Organised
Familiar with your company's internal workings and legal duties
There is no need for the corporate secretary to have formal qualifications.
Why would I need a corporate secretary?
A corporate secretary's role is imperative to your business, extending beyond solely facilitating compliance. The corporate secretary also helps to deal with the local corporate, financial and fiscal obligations, as well as to understand and comply with the UK law. With the amount of paperwork they are required to file, having a corporate secretary will be a great help to your company.
What documents does a Corporate Secretary file? Why can't I file them myself?
Sure, you can file these documents yourself, but think of the man hours required in this tedious process.
The corporate secretary is typically responsible for the filing of company documents to Companies House, including:
1. Annual confirmation statement
A confirmation statement has to be submitted on an annual basis, to verify the accuracy of the information Companies House holds. This statement should be filed within 14 days of the review period's end date.
Before filing the confirmation statement, the corporate secretary should make it a point to verify the information held by Companies House. If the information is out of date, the corporate secretary must update before the confirmation statement submission. Since June 2016, the confirmation statement has taken the place of the annual return.
2. Changes in administration or company share capital
The corporate secretary is in charge of filing details of significant changes. For instance, if there are any new allocation of shares, this information has to be relayed within 28 days.
New nominations, resignations and administrative changes (i.e. home address) of directors or secretaries must be reported within 14 days.
In the process of making these adjustments, the corporation's articles of association should be consulted to determine if certain guidelines need to be adhered to.
3. Preparation and filing of other documents
In addition to the above, the corporate secretary is also expected to prepare and file various other documents, including:
Directors' report stating the name of the corporate secretary or director in charge of account approval
Strategic report with business review, unless exempted under the small companies clause
Auditor's report, unless exempted under the small companies clause
A register consisting of individuals with notable control, e.g. people who own 25% voting rights, or above 25% of the shares, or with the power to appoint most of the directors.
Quoted companies are also obligated to notify the Companies Act on their business model and strategy; the number of male and female employees; greenhouse gas emissions; human rights policies and issues and the efficacy of these implementations
The company's financial statements, detailing the firm's assets and liabilities. A full account of this must also be disseminated to company members, with the filing requirements made to Companies House dependent on the company size.
Small companies
Small companies can file condensed accounts with a straightforward balance sheet and notes. A business is considered a small company if it fulfills any two of the following criteria:
50 employees or fewer
A turnover of £10.2 million and below
A balance sheet of £5.1 million and below
Micro-businesses
Micro-businesses will only need to file a simple balance sheet, as well as a profit and loss account for members. A business is deemed a micro-business if it fulfills any two of the following:
10 employees or fewer
A turnover of £632,000 and below
A balance sheet of £316,000 and below.
If you want to focus more on growing your business, we can help you with accounting for small companies.
What are the main responsibilities of a corporate secretary?
A corporate secretary wears many hats and has to juggle a myriad of responsibilities, including the following:
Maintaining your company's registered office
The corporate secretary has the responsibility to ensure that all formal communications are sent to a registered address where you can receive official mail from the government. This address does not have to be one from which the firm actually operates, but it has to be a physical location and not a post office box.
Additionally, your corporate secretary must make sure that the company's registered name is clearly depicted outside the registered office and other business premises. Shareholders have the authority to scrutinise various registers kept up by the company at its registered office or other locations. If there are any changes in the firm's address, your corporate secretary must inform Companies House.
Maintenance of the company's statutory records
Upkeeping the company's statutory records is an important administrative process, a responsibility that is usually delegated by the director to the corporate secretary. These include:
A register of directors
A register of shareholders
Any charges on the company's assets
Minutes of general and board meetings
A register of 'debenture holders' (this is typically your bank)
Taking care of essential legal documents
Legal documents play a crucial role in protecting the company's interests and its business owners over the course of a business's lifetime. The essential documents that fall under a corporate secretary's care include:
The Certificate of Incorporation, detailing the company's formation
The Memorandum and Articles of Association
Share certificates
Stock transfers
The company's seal (if applicable)
Any certificates of change of name
Any director's service contracts
Reporting on company changes
Where there are certain changes made to your company, the corporate secretary is required to inform Companies House. These changes can include changes to the formation of the board of directors, any new shares allocated and so forth.
Compliance with legal matters
It is vital for the corporate secretary to have a good understanding of the corporation's Articles of Association (regulations that govern the company's internal management). This person should also make sure that the business complies with the Companies Act 2006.
Communication with shareholders
As a corporate secretary, this individual is your company's first point of contact. All announcements, allocation of dividends, or communication regarding registration of share ownership, transfers and all aspects related to shareholdings should be disseminated by the corporate secretary.
Arrangement of board meetings
In the event that the director asks to convene a board meeting, the corporate secretary has to comply and give reasonable notice of 14 days to other directors, failing which the proceedings may be deemed invalid. The corporate secretary will have to jot down formal minutes and maintain them in the business's minute book, which should be signed by the meeting's chairman or the chairman of the next meeting of the board. This acts as the only official record of the business conducted.
Arrangement of AGMs
Although annual general meetings (AGMs) are no longer compulsory for most private companies, a firm must still convene an AGM if it has traded shades, or in the event that 5% of its members or a director requests for one.
If there is an AGM, your corporate secretary is required to send written notice to the shareholders and directors at least 14 days in advance, or 21 days in the instance of a public company with traded shares. If special resolutions are in place, the corporate secretary has to file them with Companies House.
Signing legal documents
Under some circumstances, the corporate secretary could act on behalf of the firm's directors as a signatory to legal documents. This gives the corporate secretary the power to authorise the business's confirmation statement and sign cheques and other related bank documents.
In smaller companies, a corporate secretary might also be asked to take up extra administrative tasks including payroll and PAYE, pensions, insurance, VAT issues, and dealing with advisors including lawyers and accountants.
Conclusion
The corporate secretary has heavy responsibilities and it is in everyone's interest to make sure that everyone is clear of what their administrative tasks are, especially if you are the one undertaking the position of the corporate secretary yourself as a director.
If you are ready to register your company and looking for accounting for small companies or accounting for e-commerce companies, we're here to help.