How To Start a Business in 2023 in 10 Steps — A Comprehensive Guide
Ready to be an entrepreneur in 2023? Follow Osome's comprehensive 10-step guide to starting a business. From refining your idea to growing your venture, we'll walk you through each phase with clear, actionable steps. Your successful business journey starts here!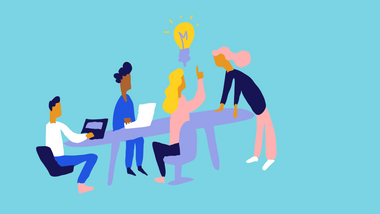 Starting a business is wildly exciting. It's also challenging. But, with the right guidance and resources, anyone can turn an idea into a successful business venture. In this guide, we'll walk you through 10 essential steps on how to start a business, including choosing the right idea, planning, and setting up the legal structure. Let's dive in!
As always, Osome is here to help you whenever you decide it's time to register a company. In fact, our friendly accountants will show you how to start your own business, and will be there to help you every step of the way.
Refine Your Idea
Before you start a business, you'll need a clear vision of the product or service you're offering. Here are some key aspects to consider when refining your idea:
Define your "Why"
Understanding your motivation for starting a business is crucial. Are you driven by passion, financial freedom, or a desire to create a better work-life balance? Knowing your "why" will help you stay focused and committed to your business goals. Reflect on your core values and what you hope to achieve through your business venture.
"Starting with why works in big business and small business, in the nonprofit world and in politics. Those who start with why never manipulate, they inspire. And people follow them not because they have to; they follow because they want to." — Simon Sinek
Consider franchising
Franchising can be a great option for those looking to start a business with a proven model and established brand recognition — it's essentially a way of cookie-cutting out some of the hard work. Research potential franchises that align with your interests and financial capabilities. And don't forget to consider what support and training the franchiser provides, as well as the overall market potential for the franchise. You don't want to go down with a sinking ship.
Choose a business name
If you decide not to go down the franchise route, it's time to start building your own brand. To successfully start your own small business, select a memorable and unique business name that reflects your brand identity. Keep it short, easy to spell, and consider potential domain names for your website. Check if your chosen name is available and if it has any trademark or copyright issues to avoid legal complications down the line.
Picking a company name?
As luck would have it, we've got a tool that helps you check your company name, saving you the £12 government fee. We can even register your name with Companies House and get you on your way in under 2 hours, if you like.
Identify your target customers
Know your target audience and their preferences, needs, and pain points. This information will help you tailor your products or services to better meet customer demands. Create detailed customer personas to guide your marketing and product development efforts.
Start by building up a list of the following to help define your target customer, or customers:
Age
Gender
Location
Average Income
Industry
Education Level
Job Title
Goals
Challenges
Values
Likes
Dislikes
Hobbies
Disco By The Dozen Ltd sells party equipment. Their target customer persona is named 'Jeff'. He's a 40-year old male who lives in Devon, but travels all over the South West to DJ for medium and large-scale events. He's obsessed with good quality lighting, because he sees the perfect party as a marriage of sound and light. He wants to give his party-goers a unique and memorable night — and Disco By The Dozen's equipment helps him do just that.
Write a Solid Business Plan for Your Small Business
A clear business plan will be the compass that guides your business to where it needs to go when you're starting out. It will help you organise your thoughts, set your business objectives, overcome business obstacles, and outline how your business differs from its competitors. Take a look at our business plan template if you need a hand.
Key components include:
Conducting market research
"Most startups fail not because they can't build a product, but because they can't find a market." — Marc Andreessen, Co-founder of Netscape and Andreessen Horowitz
Immerse yourself in your industry. Get to know your competitors and define your target market. This essential groundwork will open your eyes to potential opportunities and prepare you for any challenges that lie ahead. Mix and match primary and secondary research methods, such as interviews, surveys, or analysis of existing market data, to gain a well-rounded view.
Planning an exit strategy
While it may seem counter-intuitive, thinking about your exit strategy from the get-go is a smart move. What if your business hits a rough patch, or you decide it's time to sell or wind it down? Having a strategy in place will provide you with a clear roadmap and help you make informed decisions as your business evolves. Keep your eyes peeled for potential buyers, interesting merger opportunities, or alternate routes to pivot your business if necessary.
Evaluate Your Finances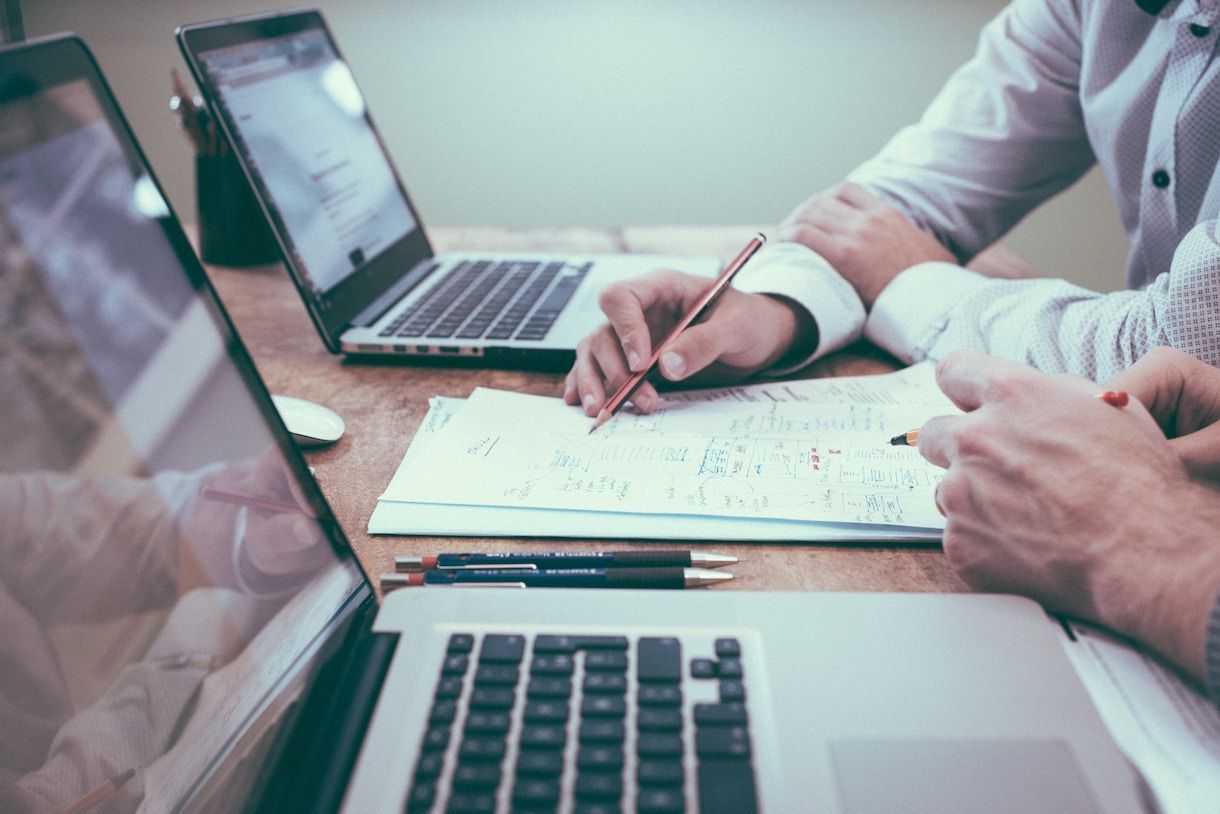 "It takes money to make money. Be realistic about how much money you will need to start and grow your business, and have a plan in place to access the necessary funds." — Ramit Sethi, personal finance expert
Starting your own small business requires capital, so understanding your financial situation is critical. Here's what to consider:
Perform a break-even analysis
Knowing when your business will start to pay for itself is a game-changer. Get your hands on this information by performing a break-even analysis. It'll not only help you set achievable financial goals but also fine-tune your pricing strategy. Plus, it provides a rough estimate of how long it'll take to turn a profit, bringing the future of your finances into focus.
Calculate your expenses beforehand
Make a comprehensive list of all expenses tied to launching and operating your business. This includes the obvious ones like rent, inventory, marketing, and salaries, but also keep a buffer for those sneak-up-on-you costs. Creating a budget and regularly tracking expenses helps you stay in control of your finances and adjust course when necessary.
Look for grants and funding
Fuel your business launch and growth with the help of grants, loans, and other funding opportunities. Remember, there are a range of loans small businesses can apply for. Don't miss out on local, regional, and national programs that may cater to your industry or target audience. To get you started, we've put together a list of potential small business grants in the UK, sorted by location.
Choose a business bank to work with further
Find a bank that will help your small businesses thrive — this could be through tailored services like business accounts, credit cards, and loans. Take your time to compare different banks and their offerings. The aim is to find the one that aligns with your financial needs and aspirations.
Choose the Right Legal Structure for Your Business
Deciding on a legal structure isn't just about ticking a box—it directly affects your taxes, potential liabilities, and the kind of paperwork you'll be dealing with. See which business structure will work best for youon the UK Government's website. You'll find a variety of common structures to choose from, each with its own set of pros and cons.
Limited Liability Company (LLC): The Entrepreneur's Friend
An LLC is like the Swiss Army knife of business structures — handy, dependable, and flexible. With liability protection and tax flexibility, it's no surprise it's a hit among small businesses. The icing on the cake is that owners are not personally on the hook for the company's debts and liabilities. That makes it a safer bet for those testing entrepreneurial waters.
Limited Liability Partnership (LLP): The Professional's Pick
Ideal for professional services firms, an LLP offers liability protection for partners and a fair share in profits and losses. Every partner has limited liability for the actions of others and a say in the management of the business. An LLP fosters a team spirit and collaborative decision-making –- a real win-win situation!
Sole Proprietorship: The One-Person Show
The solo artist of business structures, a sole proprietorship, gives the owner complete control of the business. But, we all know what comes hand-in-hand with great power; great responsibility. That means the owner shoulders all business debts and liabilities. Best for low-risk businesses or entrepreneurs dipping their toes in the water before opting for a more complex structure.
Corporation: The Big Leagues
A corporation stands apart as a separate legal entity from its owners, offering liability protection and room for complex management structures. The trade-off? A bit more paperwork and potential double taxation. But if you're aiming to woo investors or plan a significant expansion, corporations are just the thing to get you there.
Register Your Small Business and Get Licenses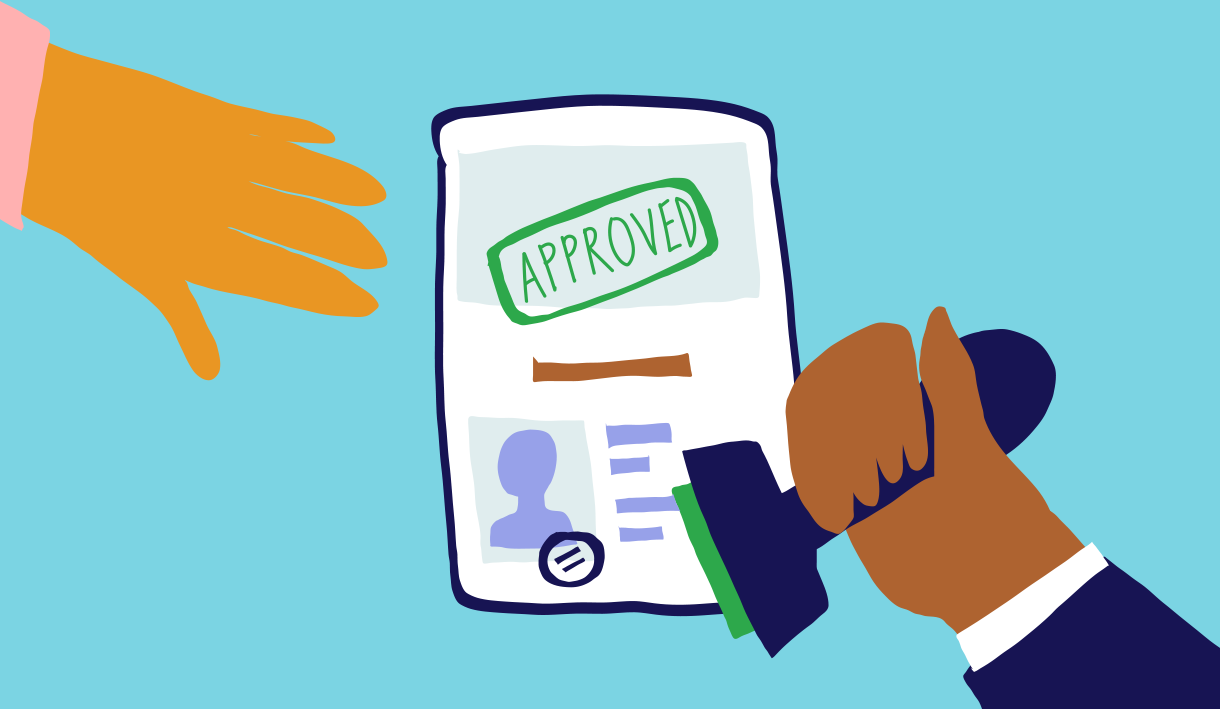 Starting a small business is exciting, but it's not without its to-dos. One of the most crucial steps is making sure you're on the right side of the law. This means registering your company and getting all the necessary licences and permits in order.
Unwrap the red tape: licences and permits
Depending on what you do and where you're located, you might need zoning permits, health department approvals, or environmental permits. Staying compliant with national and local regulations is essential to keep your business running smoothly and avoid any unwanted surprises in the form of fines or penalties.
Say "hello" to HMRC
Next up, get in touch with HMRC (HM Revenue and Customs). Registering your business with them ensures you're ticking all the right boxes when it comes to tax regulations and reporting requirements. If your taxable turnover hits the VAT threshold, you'll need to register for that too. And if you're planning on hiring, you'll need to set up a payroll system.
Get your Unique Taxpayer Reference (UTR)
Think of your UTR as your business' ID for tax purposes. This 10-digit number from HMRC is a must-have for filing tax returns, opening bank accounts, and getting business credit. It's also your ticket to hiring employees.
Don't forget your Employer Reference Number (ERN)
Once you're an employer in the UK, you'll need to get an Employer Reference Number (ERN) from HMRC. This unique code is vital for managing your employees' tax and National Insurance contributions. It's also key for communicating with HMRC about your payroll and getting certain types of business insurance, like employers' liability insurance, which is legally required for most businesses with employees.
These codes are kind of our thing…
Are these numbers sending your head in a spin? Don't worry. This blog on the different tax reference numbers should set you straight.
Apply for an Insurance Policy
Starting a business is thrilling but don't forget to shield it from potential risks. Make sure you've got the right insurance coverage tucked in your corner.
Talk to an insurance agent
Get on the phone with an insurance expert. They can guide you through the maze of insurance types — from general liability and property to workers' compensation. A professional can help you size up your business's unique risks and point you to the right policies.
Choose an appropriate business insurance coverage
Select a policy that provides adequate protection based on your business's specific risks and needs. You want something that fits you and your business perfectly. Make sure you regularly dust off and update your coverage as your business grows and changes. That way, you're always protected.
"Insurance is the business equivalent of wearing a seatbelt: it's there to protect your company in case of unforeseen events, accidents, or other unfortunate circumstances." — Steve Strauss, USA Today Small Business Columnist
Build Your Team of Professionals
Now, it's time to assemble a dream team of professionals who share your vision and can help your business soar. Think about the skills and expertise you need on board to steer your company in the right direction — marketing gurus, financial sages, operations wizards. And don't forget to invest in training and development — keep your team on their toes and at the top of their game.
Choose Your Vendors
Identify and connect with trustworthy suppliers and service providers. They're the ones who'll ensure a steady supply of the products and services your business needs. When picking your partners, consider their pricing, quality, reliability, and customer service. Keep the lines of communication open and nurture these relationships for the long haul. After all, your success is their success too.
Brand Yourself and Advertise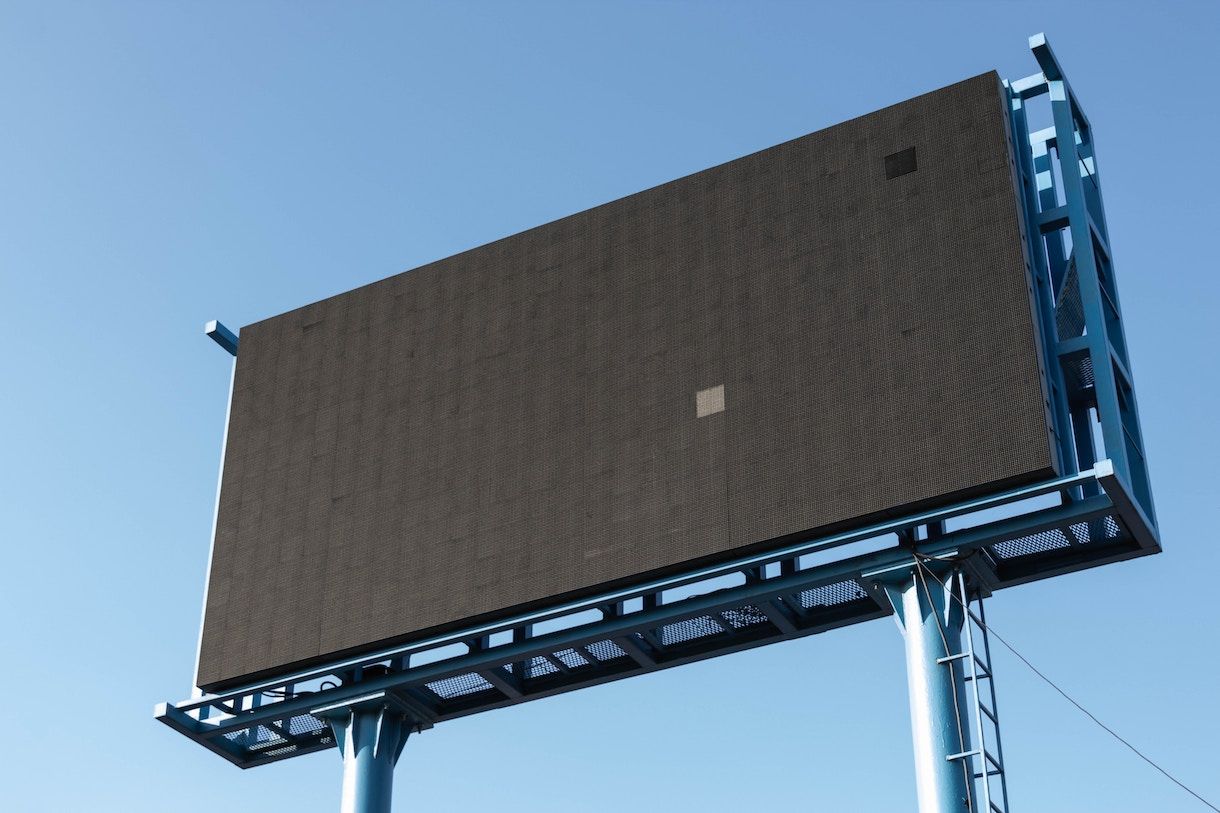 Create a strong brand identity and promote your business to attract customers.
"Your brand is what other people say about you when you're not in the room." — Jeff Bezos, founder of Amazon
Forge a unique selling proposition (USP)
Think of your USP as your business's secret sauce, your 11 herbs and spices. It's the special ingredient that sets you apart from the competition, spotlighting the unique perks of your products or services. Make sure your USP takes centre stage in your marketing materials, persuading customers to pick you over the competition.
Design a logo and visual identity that turns heads
In a way, our logo and visual identity are the face of your brand, so they need to make a strong impression. Whether you partner with a professional designer or use handy online tools, aim for a logo that's memorable, adaptable, and works across various platforms.
Be a content maestro
You'll need some high-quality conten to catch your audience's attention and showcase your expertise. Start with blog posts, videos, and social media updates that solve your customers' problems and tap into their interests. Remember, your content should always bring value to your customers.
Get into the marketing game
Use marketing strategies like SEO, email marketing, and social media advertising to grab potential customers and skyrocket your sales. Keep a close eye on your marketing efforts, analyse the data, and tweak your strategies for maximum return on investment. Remember, marketing involves constant adjustment and adaptation.
Grow Your Business
"In the world of business, the only constant is change. You must be adaptable and willing to evolve if you want to succeed in the long term." — Richard Branson, founder of the Virgin Group
Keep on top of your business's performance. Set new goals for your business constantly, and stay on the lookout for opportunities for expansion and growth.
Stay tuned to your Key Performance Indicators (KPIs)
KPIs are your business's vital signs. Keep track of KPIs that mirror your business objectives to measure progress and spot areas that need improvement. Key indicators could be anything from revenue growth to customer satisfaction.
Make your company culture unbeatable
Create a workplace that's a breeding ground for collaboration, innovation, and constant growth. A thriving company culture can boost employee loyalty, productivity, and overall business performance.
Scope out Expansion Opportunities
As your business grows, consider branching out into new markets or offering new products or services. This strategy can diversify your revenue and ramp up your market share. Regular market research and staying on top of industry trends can spotlight potential growth opportunities.
Network and build relationships
Make your mark at industry events, join professional groups, and get involved in local business communities. Networking with other entrepreneurs, potential customers, and suppliers can unlock new opportunities, collaborations, and insights.

Remember, starting a successful small business is a journey. Being adaptable and open to learning from your experiences is crucial. Stay goal-oriented and be ready to face challenges and grab new opportunities when they come your way.
Top 5 Small Business Ideas for 2023
Kickstarting an entrepreneurial journey can be thrilling and rewarding, particularly when you're doing something you love. Take our personality quiz to find out what kind of business would be perfect for you.
Here are the top five small business ideas for 2023 that promise growth and success:
Open your own clothing boutique
Let your love for fashion take centre stage. Offer a standout collection of clothes and accessories to suit different tastes and budgets. Craft a strong online presence and deliver top-notch customer service to create a devoted customer base and shine in the fashion industry.
Start an event planning small business
Help clients throw unforgettable events, from weddings and corporate events to parties. As an event planner, you'll handle everything, from venue selection to logistics. Hone your organisation and communication skills and an eye for detail to make sure every event is a hit.
Open your sewing and atelier studio
Offer tailor-made fashion services like alterations and bespoke clothing for clients looking for a personal touch. Use high-quality materials and superior craftsmanship to create garments that are as unique as your clients. Develop a portfolio and market your services on social media and through local ads and referrals.
Start a property management agency
Help property owners manage their rental properties. As a property manager, you'll take care of tenant screening, rent collection, and maintenance, keeping both property owners and tenants happy. Build strong relationships with local contractors to ensure efficient and affordable property maintenance.
Start a consulting agency
Use your industry expertise to offer guidance to other businesses. As a consultant, you'll help clients tackle problems, streamline processes, and strategise for growth. Build a solid reputation by delivering top-tier advice, providing exceptional customer service, and staying current on industry trends.
FAQs
Any questions? Yes? That's understandable. We've answered the most common questions we get below, but you can always check out our complete guide to incorporating a company in the UK here.
What is the easiest small business to start?
The easiest small business to start depends on your skills, interests, and resources. Freelance services like writing, graphic design, or consulting typically demand little upfront investment.
What are 3 things you need to start a business?
To get your business off the ground, you'll need a feasible business concept, a strategy to bring your idea to life, and the necessary resources (financial, manpower, and material).
What business can I start from home?
There's a whole host of home-based businesses you could start, from freelance services like writing or graphic design to ecommerce, virtual tutoring, or managing social media. The trick is to find a niche that resonates with your abilities and passions.
What should I know before starting a business?
Before diving into the business world, you should know why you're doing it, research your target market and industry thoroughly, have a well-thought-out plan, assess your financial standing, and be ready for any hurdles or setbacks that come your way.