How To Set Up a Business Email Address in the UK
Setting up a business email address in the UK is crucial for establishing professionalism and effective communication. Follow these steps to create a strong foundation for your business's digital communication needs in the UK.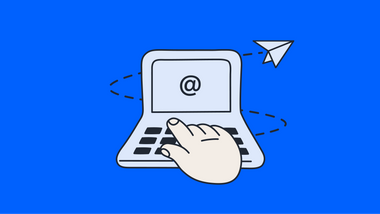 To set up a business email, choose a domain name, select an email hosting provider, create email accounts, and customise features.
Setting up a business email address is a fundamental step for any business operating in the digital age. It establishes a professional image and allows for effective and secure communication with clients, customers, and business partners. In the UK, setting up a business email involves several essential steps. From choosing the right domain name to selecting a reliable email hosting provider, creating email accounts, and customising features, each stage is crucial to ensure a seamless and professional email communication system.
Importance of Professional Email Communication for Businesses
Establishing a professional email communication system, including bookkeeping, is vital for UK businesses. It enhances credibility, brand reputation, and customer trust. Professional email addresses convey a sense of professionalism and legitimacy. Moreover, a dedicated business email helps separate personal and work-related messages, ensuring efficient communication and organisation. With the importance of digital communication in today's business landscape, setting up a professional email is a foundational step for any successful enterprise in the bookkeeping industry.
How To Set up Business Email
Setting up a business email in the UK involves several key steps. Following these guidelines, you can create a professional email communication system for your business.
Choosing the right domain name
Start by selecting a suitable domain name for your business email address. A domain name reflects your brand and makes your email addresses unique. Consider using your company name or a variation thereof. Ensure the domain name is easy to remember, spell, and represents your business accurately.
Selecting an email hosting provider
Next, choose a reliable email hosting provider that meets your business's needs. Look for providers that offer secure and scalable solutions, robust spam filtering, sufficient storage space, and reliable customer support. Popular email hosting providers in the UK include Google Workspace, Microsoft 365, and Zoho Mail.
Setting up email accounts
Once you've chosen an email hosting provider, it's time to set up email accounts for your team members as part of the process to register a company. Create individual email addresses for each employee using a consistent format. This ensures a professional and cohesive image for your business. Configure account settings such as password policies, auto-reply messages, and email signatures to streamline communication and maintain brand consistency. By setting up email accounts correctly, you can establish efficient and effective communication channels within your company as you register a company in the UK.
Customising email features
Take advantage of customisation options offered by your email hosting provider. Customise email features such as inbox organisation, email filters, and rules for automated email management. Tailor these settings to suit your business's workflow and improve productivity.
Integrating email with other tools
Integrate your business email with other essential tools and applications to streamline communication and collaboration. Connect your email to customer relationship management (CRM) software, project management tools, or other productivity apps. This integration enhances efficiency and ensures a seamless workflow.
Ensuring security and compliance
Prioritize the security and compliance of your business email system. Implement robust security measures such as two-factor authentication, encryption, and regular data backups. Stay informed about data protection regulations, such as the General Data Protection Regulation (GDPR), and ensure compliance when handling sensitive information.
Managing spam and unwanted emails
Implement spam filters and email management strategies to avoid unwanted emails. Train your team on identifying and handling phishing attempts and suspicious emails. Regularly review and update spam filter settings to minimise the risk of spam and potential security threats.
Maintaining professional email etiquette
Encourage your team to follow professional email etiquette guidelines as you start a business. This includes proper greetings and salutations, clear and concise language, and timely responses. Emphasise the importance of professionalism in all email communications to uphold your business's reputation and foster positive relationships with clients, customers, and partners. Consistently practising professional email etiquette contributes to effective communication and enhances the image of your business as you embark on your journey to start a business.
Setting up a business email in the UK is essential in establishing professional communication channels for your company.
Conclusion
Setting up a business email in the UK is essential in establishing professional communication channels for your company. We help with this in the early stages of your business journey — get in touch to get started!