What Is Bookkeeping
16 March 2023
6 min read
Running a Business

Bookkeeping is a key element of company accountancy. It's the process of tracking, recording and reporting on a business's financial transactions.
Bookkeepers manage the information that's required for financial reporting, taking care of tasks such as bills, invoices and tax returns.
Why Bookkeeping Is Important for Business
Bookkeeping is essential in measuring and monitoring business performance. Keeping up-to-date records of transactions allows you to generate accurate financial records, which are also useful when it comes to tax reporting and financial management. As bookkeeping and accountancy are time consuming, many businesses look to accounting outsourcing to take care of financial matters for them.
History of Bookkeeping
Financial record keeping can be traced back over 7,000 years to Mesopotamia, where lists of expenditures and goods received and traded have been discovered. We also know that ancient Egyptians, Greeks and Romans all kept accounting records.
Bookkeeping modern day meaning came about in the 15th century, as a result of the 1494 book Review of Arithmetic, Geometry, Ratio and Proportion by Italian mathematician and monk Luca Pacioli. With its system of double-entry, this was the manual for bookkeepers until around 1800, when bookkeeping became a recognised profession in the western world.
How Accounting Is Different From Bookkeeping
In basic terms, bookkeepers record your company's day-to-day financial transactions, while accountants analyse, interpret and report them monthly, quarterly or annually and file tax returns. Small businesses can get by without a bookkeeper as every accountant is qualified to perform bookkeeping duties, but it doesn't work the other way around. Learn more about how accounting is different from bookkeeping.
Methods of Bookkeeping
There are two main types of bookkeeping: Single-entry bookkeeping involves making one entry for each transaction; and double-entry bookkeeping balances your books by assuming each transaction affects two accounts.
Single-entry Bookkeeping
Single-entry bookkeeping is straightforward — you simply make one entry for each transaction in your books. This method allows you to keep a cash book to track incomings and outgoings. You can perform single-entry bookkeeping yourself, making it useful for very small businesses.
Double-entry Bookkeeping
Double-entry bookkeeping is a more secure method. It balances your books by assuming each transaction (recorded as debit or credit) affects two accounts — your cash account and your sales account.
For example, if you make a sale, your cash account will be debited and your cash account will be credited, so they equal each other. Double-entry is useful because it minimises errors and most businesses use this system.
Cash-based or Accrual-based
You also need to decide between cash or accrual-based bookkeeping, which depends on when you recognise revenue and expenses. Both work with either single or double-entry records, though the former is better suited to cash-based and the latter to accrual-based.
If you recognise revenue when you receive cash and recognise expenses when you pay them, you should use cash-based bookkeeping. This means you record cash entering and leaving your accounts in your books.
If you recognise revenue when it's earned and recognise expenses when they're incurred, you should use accrual-based bookkeeping. This means cash doesn't have to enter or leave your accounts for you to record transactions, so you can recognise sales and purchases on credit immediately with this method.
How Accounting Entries Are Recorded
Accounting entries are formal records that document transactions. That can be money coming into your bank account or being spent by your firm. Tracking that basic information provides the foundation for running a business. Once the information is recorded and categorised, you can produce reports, such as a cash flow statement.
Cash Registers
If you have a bricks-and-mortar business like a shop or restaurant, you may use a cash register as part of your bookkeeping process. A cash register keeps count and reconciles cash transactions and allows you to balance the drawer, which accounts for all transactions on any given day. A cash register audit is essential for spotting errors.
Journal
When entries are recorded in a journal, they are recorded as raw business transactions in date order. A journal tends to be divided into columns for dates and types of transactions, ie. debits or credits. It's the first place where data is recorded. A bookkeeping journal is also known as a day book.
Ledger
A ledger is the book that bookkeepers use to record all accounts. Transactions that first appeared in a journal are put into a ledger. It keeps track of five accounting items: assets, liabilities, owner's capital, revenue and expenses.
These items are usually displayed in a two-column table, with debit entries on the left and credit entries on the right. Sometimes, descriptions and dates are added. From here, account balances are calculated and entered into a trial balance, before they are added to a company's official financial statements.
Trial Balance
A trial balance is a bookkeeping tool in which the ledger balances are sorted into equal debit and credit account column totals. A business usually prepares a trial balance at the end of every reporting period. The purpose of a trial balance is to ensure the entries in a company's bookkeeping system are correct.
Expert accountants on your side
Our local team of experts helps founders get their set-up, taxes and paperwork right from the start
Financial Statements
Financial statements are records of a business's monetary activity. It's essential you understand these reports, so you can manage a company effectively and stay compliant.
There are three key financial statements that govern how a business is run, a cash flow statement, balance sheet and income statement. These contain the information to understand the money going into and out of a business, how much profit you're making and the company's value.
Cash Flow Statement
A cash flow statement is one of the key reports in measuring a business' performance. It helps in making cash forecasts for short-term planning. A cash flow statement shows incomings and outgoings and the source of cash from operating, investment and financial activities over a set period of time.
Balance Sheet
A balance sheet is another key report on company performance. It shows a business's assets, liabilities and shareholders' equity at a set point in time. It gives an overview of what your business owns and what it owes, as well as any amount invested. A balance sheet basically shows you your business's financial position, so you can understand its worth.
Income Statement
An income statement is also known as a profit-and-loss statement or earnings statement. It shows a business's revenue, expenses and profitability over a period of time. An income statement is the final key report of a company's performance. It ultimately shows how profitable, efficient and sustainable a company is and is incredibly useful for planning.
How To Set Up Bookkeeping for Your Business
Here's how to get started in bookkeeping for your business:
Choose an accounting method
Choose whether you'll use spreadsheets or online software
Keep records of incomings and outgoings
Keep track of payment deadlines and chase late payments
Keep track of expenses and any related receipts
Record business expenses separately from personal ones
Store bank statements and documents safely, preferably digitally
Produce monthly reports, including a profit-and-loss statement and a balance sheet
When you start a business, it makes sense to handle the bookkeeping yourself. But as you grow, you should keep an eye on how much time you spend on the books. It may be better value to outsource your bookkeeping tasks. If you don't want to do your own bookkeeping, take a look at Osome's bookkeeping services. We'll handle your bookkeeping for you: assigning tax rates, reconciling bank transactions and preparing invoices all in one platform.
FAQ
What is the role of a bookkeeper?

Bookkeepers are responsible for providing accurate financial information about a business by keeping track of and reporting on day-to-day incomings and outgoings, including purchases, expenses, revenue and payments. Their reports can help business owners make decisions and develop business strategy.

What do bookkeepers do on a day-to-day basis?

Bookkeepers' duties include recording and reconciling daily transactions, verifying receipts, creating and sending invoices, assigning tax rates, tracking overdue payments, keeping an eye on cash flow and preparing financial statements.

What are the basic bookkeeping skills?

Bookkeepers' require key skills to accurately work with financial data. They include attention to detail, critical thinking, organisation, numeracy, time management and spreadsheet data entry, as well as more specific skills like knowledge of invoicing and accounts payable.

Can I do my own bookkeeping?

Yes, if you have time. You do not need to be industry qualified to do single-entry bookkeeping. If your business transactions become more complex or you find you don't have time, it may be better to outsource the task.
Ask another question
resources
Fresh insights from our business blog
Money Talk
Read
Financial Forecasting as a New Business
Unleash the true potential of your startup with financial forecasting. You can drive success with reliable insights. Attracting investors becomes easier when you clearly understand your financial projections. Visit Osome today to access the tools to empower your startup's financial future.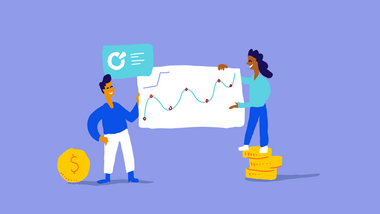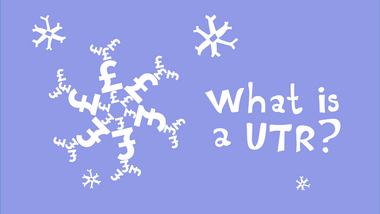 Better Business
Read
Trading Name: Definition and Distinction From Company Name
Grasping the distinction between a trading name and company name is crucial for businesses. Explore the unique characteristics, legal implications, and marketing potentials of a trading name, and learn how to leverage its advantages without compromising legal standing.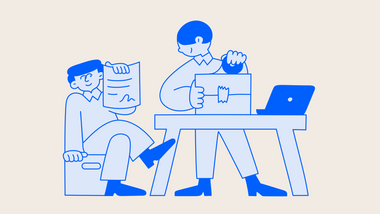 Explore