Starting a Business in Ireland: A Comprehensive Guide
Are you considering starting a business in Ireland? This comprehensive guide will walk you through the process, from choosing the best business idea to company incorporation and accounting services. Whether you're a local or a foreigner, Ireland offers numerous opportunities for entrepreneurs.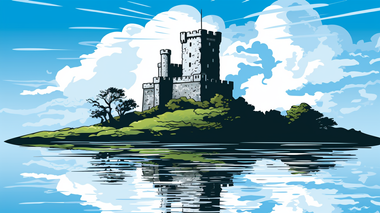 How to Start a Business in Ireland: A Complete Guide
Introduction
Are you considering starting a business in Ireland? Congratulations! Ireland is a thriving hub for entrepreneurship and offers numerous opportunities for aspiring business owners. Whether you are a local or a foreigner, the Northern Ireland provides a favorable environment for business start-ups.
In this comprehensive guide, we will explore the best business ideas to start in Ireland, provide step-by-step instructions on how to start a business, and introduce you to Osome, a trusted company incorporation service in the UK that can assist you with the process.
Best Business Ideas to Start in Ireland
Coffee Van Business
Ireland has a strong coffee culture, and starting a coffee van business can be a lucrative venture. With the rising demand for specialty coffee and the popularity of food trucks, a mobile coffee business allows you to serve delicious beverages to busy commuters, event attendees, and tourists.
By offering unique blends, organic options, and sustainable practices, you can attract a loyal customer base. Plus, with the right location strategy, you can cater to various events, festivals, and corporate gatherings.
If you're passionate about coffee and love the idea of bringing joy to people's mornings, a coffee van business in Ireland might be the perfect start-up for you.
Online Retail Store
In today's digital era, online retail is booming. Starting an online retail store allows you to reach a wider audience, reduce overhead costs, and provide convenience to customers. Whether you choose to sell clothing, accessories, or niche products, an e-commerce business can be highly profitable.
According to recent research, the Irish population has embraced online shopping, with a significant increase in e-commerce sales. By leveraging social media marketing, search engine optimization, and user-friendly website design, you can establish a successful online retail store in Ireland.
Food Truck Business
Food trucks are growing in popularity across Ireland, offering unique culinary experiences and delicious street food. If you have a passion for cooking and want to share your culinary creations with the masses, starting a food truck business can be an exciting venture.
From gourmet burgers to vegetarian delights, a food truck allows you to bring your culinary expertise to various locations, such as busy city centers, festivals, and farmers' markets. The low start-up costs and flexibility make it an attractive option for aspiring entrepreneurs.
How to Start a Business in Ireland
Starting a business in Ireland involves several key steps. By following this guide, you can navigate the process smoothly and set yourself up for success.
1. Research and Planning
The first step is to conduct thorough research and develop a comprehensive business plan. Identify your target market, analyze the competition, and determine the feasibility of your business idea. A well-structured business plan will serve as a roadmap and help you secure financing if needed.
2. Choose a Business Structure
Decide on the most suitable business structure for your venture. Options include sole trader, partnership, limited liability company (LLC), or a branch of an existing company. Each structure has its own advantages and considerations, so it's important to understand the implications of each choice.
3. Register Your Business
Register your business with the Companies Registration Office (CRO) in Ireland. The registration process involves providing necessary information, such as your business name, address, directors' details, and the nature of your business activities.
4. Tax Obligations
Understand your tax obligations and ensure compliance with the Irish Revenue. Register for taxes, such as VAT (Value Added Tax), corporation tax, and employer's PAYE (Pay As You Earn) if applicable. Familiarize yourself with the tax deadlines and reporting requirements to avoid penalties.
5. Obtain Licenses and Permits
Depending on your business activities, you may need to obtain specific licenses and permits. This can include food hygiene certificates for restaurants, liquor licenses for bars, or permits for certain professional services. Research the requirements and ensure compliance with all regulations.
6. Set Up Business Banking
Open a business bank account to keep your personal and business finances separate. This will facilitate accounting, tax reporting, and streamline financial management. Compare different banking options and choose a bank that offers suitable services for your business needs.
7. Branding and Marketing
Invest in branding and marketing activities to create awareness and attract customers to your business. Develop a compelling brand identity, design a professional website, and leverage social media platforms to engage with your target audience. Consider utilizing search engine optimization techniques to improve your online visibility.
8. Seek Professional Assistance
Starting a business can be complex, especially if you are unfamiliar with local regulations and procedures. Consider seeking professional assistance from Osome, a reputable company incorporation service that specializes in streamlining the process. Osome offers comprehensive support, including company formation, accounting, and compliance services.
The Benefits of Using Osome's Company Incorporation Services
When starting a business in Ireland, utilizing Osome's company incorporation services can significantly streamline the process and save you time and effort. Here are some key benefits of choosing Osome:
Efficiency: Osome's experienced team will handle all the administrative tasks, ensuring a smooth company incorporation process.
Compliance: Osome will ensure that your business meets all legal requirements and stays compliant with Irish regulations.
Expert Advice: Osome's team of professionals can provide valuable guidance on tax obligations, accounting practices, and other business-related matters.
Time-Saving: By delegating the company incorporation process to Osome, you can focus on other aspects of your business and accelerate your launch.
With Osome's support, you can start your business in Ireland with confidence and peace of mind.
FAQ: Frequently Asked Questions
1. How to start a business in Ireland as a foreigner?
Starting a business in Ireland as a foreigner follows the same process as for locals. You will need to register your business with the Companies Registration Office (CRO) and comply with Irish regulations. Osome's company incorporation services can assist you with the entire process, making it easier for foreign entrepreneurs.
2. How to start a business in Ireland with no money?
While starting a business with no money can be challenging, there are several options available. Consider bootstrapping, seeking government grants or loans, or partnering with investors. Additionally, Osome can provide guidance on cost-effective strategies and help you optimize your business finances.
3. What business should I start in Ireland?
The best business to start in Ireland depends on various factors, including your interests, skills, and market demand. Consider industries such as technology, tourism, food and beverage, and creative services. Conduct market research to identify niche opportunities that align with your strengths and passions.
4. What are the benefits of starting a business in Northern Ireland?
Starting a business in Northern Ireland offers several advantages, including access to a skilled workforce, a supportive business ecosystem, and potential government incentives. Additionally, Northern Ireland has a strategic location with easy access to both the UK and European markets.
5. How to start your own business in Ireland?
To start your own business in Ireland, follow the steps outlined in this guide. Conduct thorough research, develop a business plan, register your business with the Companies Registration Office (CRO), meet your tax obligations, obtain necessary licenses and permits, and invest in branding and marketing. Consider leveraging Osome's services for a smoother start-up experience.

Conclusion
Starting a business in Ireland can be an exciting and rewarding journey. With the right business idea, thorough planning, and access to professional support, you can establish a successful venture in the Northern Ireland. Consider exploring the best business ideas mentioned in this guide and leverage Osome's company incorporation services to streamline the process. Take the first step towards your entrepreneurial dreams and join the thriving business community in Ireland!