The Best Invoice Apps for Small Businesses
Looking for the best invoice app for your business? Here in this article, we will give you an overview of the 9 best invoice apps that will help you to create and send invoices quickly and easily.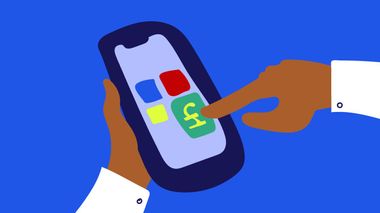 Having an invoicing app easily lets you manage your finances and saves you time when creating invoices. But there are a lot of choices out there. So, what invoice app should you choose that will meet your needs?
Let's look at some of the best invoice apps for small businesses:
Osome
With Osome invoicing, you can easily create your invoice and receive money from your clients/customers. It has got a pretty good rating of 4.7 out of 5.
The Osome dashboard gives you a quick overall look at all your invoices – which invoices are paid and which of those are overdue.
With the invoicing template feature, you can save customer details, making it easy to create and send invoices to your clients again and again. The automated feature automatically applies tax codes and prepares tax records, ensuring that you are fully tax compliant.
Osome starts at £45 a month – but that fee includes your Osome accountant. So for that fee, you get an accounting software package (including the invoicing feature) and an expert accountant.
Quickbooks
Quickbooks software was developed by Intuit and is a popular invoice app for SMBs.
Quickbooks is accounting software that can help to simplify your business process. You can also integrate your online bank account directly into Quickbooks — which lowers the chances of any data errors.
It's great software, not only for accounting but also for invoicing. From a single dashboard, you can easily view and make changes in your invoice, send your invoices automatically, and the cash flow will automatically get updated.
Quickbooks plan for sole traders and freelancers costs £8 a month. And for SMBs and VAT registered companies, the plan starts from £12 a month.
Freshbooks
Freshbooks is specifically designed for freelancers and sole traders. It has a time and expense tracking feature. It also lets you customise your invoices (like adding your business logo) and send them as a pdf or email copy.
You can download the Freshbooks app on Android and iOS. The basic plan starts at £19 per month, and it lets you invoice for up to 50 clients.
Zoho Invoice
Zoho has different applications to cater to the needs of solopreneurs and small businesses. One of the best applications is Zoho invoice to send out invoices to clients.
It has a user-friendly interface that lets you easily create invoices and estimates and set up retainer invoicing.
Zoho invoice is free to use for five clients. After that, it costs £6 per month for up to 50 clients.
You can use the Zoho invoice app on Android, iOS, or Microsoft.
Billdu
Billdu is one of the the best rated invoicing app for freelancers and small businesses. It allows you to create branded invoices, purchase orders, estimates, delivery notes and other documents which are necessary for successful business. The user-friendly interface of the invoice app also lets you add new customers and manage them easily. An interesting feature for customers is also accepting card payments, which can pay you directly on the spot. The invoicing solution saves your time, saves your money, makes work more efficient, optimizes your financial processes and keeps your business organized and accessible. Billdu starts at $3.99 a month for Lite plan, for Standard plan $8.99 and for Premium $16.99. Sign up for a free 30 day trial and create invoices for your customers in seconds.
Invoicely
Invoicely was also known as Invoiceable before. It's cloud-based software. Even if you have a free plan, you can send unlimited invoices.
It's free to use. The paid plan starts from $9.99 per month and lets you track expenses and time, provide quotes or set up recurring statements.
InvoiceBerry
InvoiceBerry is a simple invoice-builder software that keeps small businesses in mind.
It lets you create and send invoices in less than a minute. You can also send reminders when the deadlines are missed or when you receive payment, you can send a personalised thank you note.
The solo plan provides 15 invoice templates, two users and 35 clients for £10 per month. And for £20 per month, the pro plan offers 15 invoice templates with unlimited clients and users.
Kashflow
Kashflow is a UK based accounting software where some of its features, like directly linking to HMRC - which lets you produce VAT returns and EC sales list and file them in HMRC, are specifically designed for the UK market.
The invoicing feature in Kashflow allows you to turn quotes into invoices in one click and send automatic reminders for late payments.
It is also a mobile app available on both Android and iOS. The paid plan starts at £8 per month.
Zervant
Zervant is a simple invoicing app for sole traders and small businesses. It has a mobile app available on both Google Play and App store.
The free plan lets you send unlimited invoices to five customers. The paid plan is £8 per month and offers extra benefits of payment reminders and scheduled and recurring invoices.
Xero
Xero is a simple-to-use user-friendly invoice app. It has video tutorials along the way that makes it easy for you to use the software.
With Xero, you can easily automate invoice reminders, and it also lets you import your data from other accounting software.
Xero app is free to download, and the paid plan starts at $11 per month.
Conclusion
There are a lot of invoice apps available online. Make sure to do your research before choosing an app to run your business. You can also ask for referrals from your friends or peers.
Thinking of switching your accountant? Osome experienced accountants will do routine paperwork for you and respond within 24 hours.