The Secret to Turning Your Passion Into an Empowering Business
Discover the story of Moon Onyx Starr, a small business hero who found her life purpose and transformed it into a thriving venture. Learn how she empowers others to embrace their potential through personal and spiritual development, fostering a supportive community of like-minded individuals.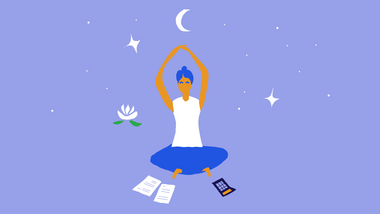 In a world where finding your purpose and turning it into a successful business is — to put it lightly — a challenge, Moon Onyx Starr set out to do just that. Her passion for helping people unlock their potential and embark on their spiritual and self-development journeys has made her a prominent figure in the UK wellness industry, which was valued at £22.8 billion in 2018.
"I've dedicated my life to helping people along their spiritual and self-development journeys."
In this article, we'll delve deeper into Moon Onyx Starr's story, her business, and her commitment to female empowerment, providing valuable lessons for aspiring entrepreneurs.
Building a Business from the Ground Up
"I started off by doing months of reflecting and soul searching to discover my life purpose. Once I found it in the realm of spiritual and self-development, I needed to find a means to share it with the world."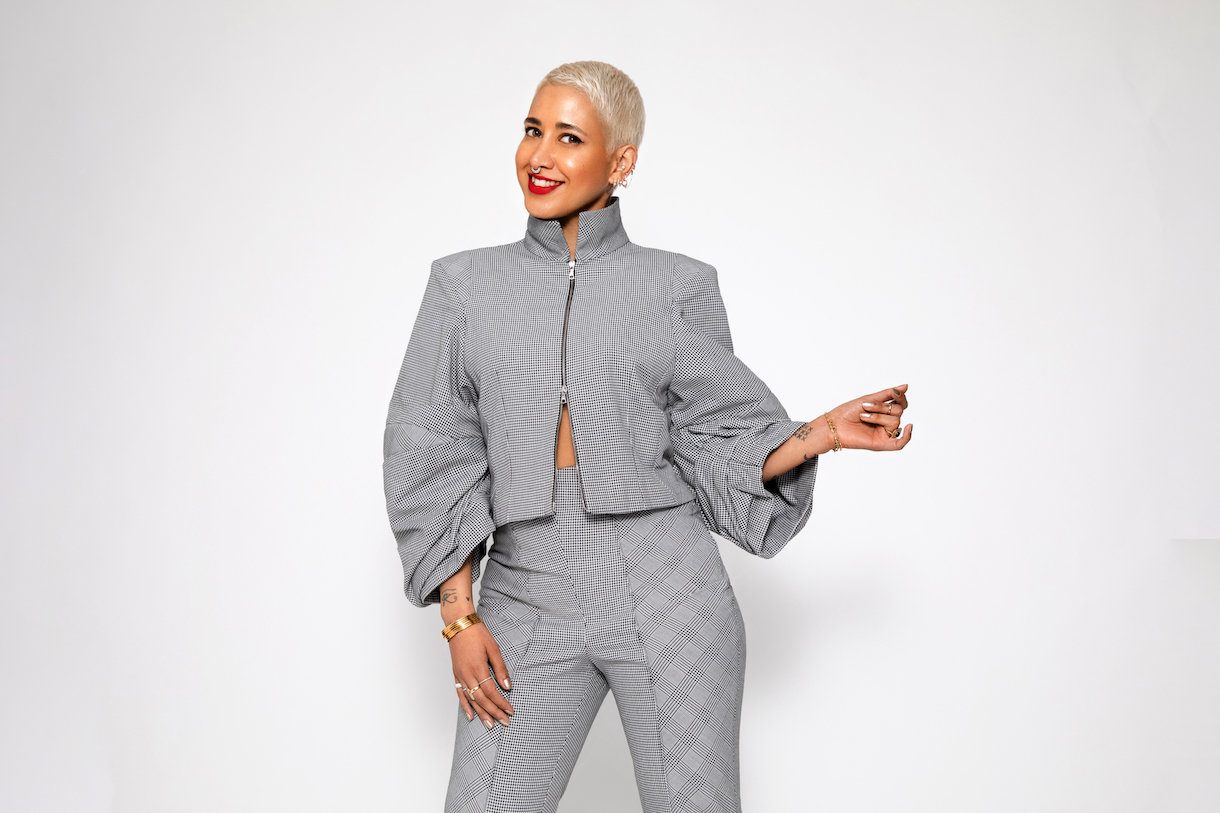 With a clear mission in mind, Moon felt ready to create a platform that would enable her to share her message with the world.
A wellness retreat business seemed like the perfect place to start. As her vision evolved, she expanded her offerings to include online membership and masterclasses, providing safe spaces for people to work on their personal and spiritual development.
With an estimated 35,000 coaches in the UK in 2019, according to The Coaching Academy UK, her Moon Membership and one-on-one mentoring services are well-positioned in the growing personal development market. Her Moon Membership, a wellbeing and manifesting community, allows members to meet virtually twice a month to release and manifest, while also receiving daily motivational messages, gratitude prompts, weekly wellbeing challenges, and other resources.
In addition to her membership programme, Moon offers one-on-one mentoring. Through this personalised approach, she guides clients in finding their life purpose and turning it into a meaningful and impactful business. She also helps clients develop what she calls "an abundance mindset", overcome limiting beliefs, build their confidence, and become experts in their niches.
Turning Obstacles Into Opportunities
Like any entrepreneur, Moon faced challenges and barriers along the way. The main struggle was not knowing what she was doing and having to figure things out as she went along. With some trial and error, she managed to get things right. Moon's passion for her purpose allowed her to overcome these obstacles and create a thriving business.
Here's a few tips to help you overcome obstacles when starting a business:
Embrace trial and error — accept that mistakes are part of the learning process and use them as opportunities for growth.
Stay focused on your purpose — maintain a clear vision of your goals and staying dedicated to your passion.
Build a support network — surround yourself with like-minded individuals who share your entrepreneurial spirit and can offer guidance, encouragement, and collaboration.
Maintain the mindset of a curious student — seek mentorship, participate in personal and professional development programmes, and stay open to new ideas and approaches.
Supporting Female Entrepreneurs
Moon sees the power of female entrepreneurship. She supports a network of women who uplift and empower one another, too. Her closest friends are female entrepreneurs, and they regularly exchange advice, tips, and tricks they've learned along the way.
"Strong, determined women who are ready to change the world! Women coming together to lift each other up — magic happens when women come together to support each other."

Moon's support for female entrepreneurship is part of a larger movement, as women-owned businesses in the UK accounted for 1.1 million businesses and contributed £105 billion to the UK economy in 2019. Moon also champions the concept of equity, asserting that women should be celebrated for their contributions, treated with respect and dignity, and given equal opportunities in all aspects of life.
A supportive network will set anyone apart as an entrepreneur. It'll help you expand your knowledge, ideas, and learn from those you look up to. Who knows what great things you could achieve in a collaborative and supportive environment.
What Does the Future Look Like for Moon?
Moon's on the up and up. Her aim for the next few years is to help people all over the world step into their power, grow her membership into a global community of thousands, and speak on large stages around the world. Her dedication to making a positive impact and empowering others is evident in her aspirations.
Advice for Aspiring Entrepreneurs
Moon offers valuable advice for other entrepreneurs looking to make their mark.
Get a mentor — this will not only help you to expedite the process of starting your own business, but the amount you will learn and grow is invaluable. Moon participated in a three-month mentoring programme, and she continues to receive ongoing mentoring while also mentoring others.
Stay true to who you are — leading with authenticity and heart will ensure that your business stands the test of time.
Stay grounded in your values and driven by your mission — you'll create a venture that genuinely resonates with your audience and has a lasting impact.
A Word on Determination (and Balancing Your Books)
We've spoken about the importance of taking care of your financial admin, staying compliant and making smart business decisions before. But one thing we might have overlooked, and something that Moon's story demonstrates, is that passion, determination, and a clear sense of purpose are also vital ingredients for entrepreneurial success.
Shoot for the moon
Ambitious entrepreneurs: you focus on your goal, we'll take care of your financial admin. Our smart software and dedicated expert accountants leave nothing between you and your dreams.