Things To Know Before Renting Office Space in the UK
As a business owner, having your own space to run your business can be an exciting thought. However, renting your own office space is a huge decision, and one that requires much consideration and planning before implementation.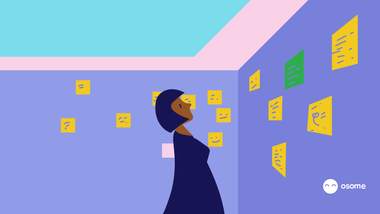 As a business owner, having your own space to run your business can be an exciting thought. However, renting your own office space is a huge decision and one that requires much consideration and planning before implementation.
So, let's get started on how to go about renting an office in the UK, the cost for rental and some tips to follow.
By the way, if you're looking to register your company in the UK, our team of experts can help you do this efficiently! Otherwise, read on to find out how to go about your first office rental.
Where To Find Office Spaces For Rent
You can either comb rent websites yourself or hire a tenant representation agent to help you find your office space. Of course, hiring an agent does not mean you can let go and rely on your agent to find your perfect space.
Before working with an agent, check their references, talk to their past customers and meet them in person. This is to ensure that your agent is reliable and will indeed help you find the office space you want.
On the other hand, if you prefer to do your research yourself, you can.
If you're open to sharing an office space with others, here are some search engines you can search on for shared office and co-working spaces.
If you prefer to have your own private office, here are some websites to get you started.
Steps to Renting Your First Office Space
When it comes to office spaces in the UK, there are two options - to rent or buy. Both of these options require you to do your due research before diving head in. So, if you've decided against buying, how do you rent an office in the UK?
Step One: How big is your company?
The size of your company would determine how much space you actually need for your office. You do not want to end up with a space that's too large or too small.
Benjamin's company has 8 employees who need to use the office space daily. Is a 300 square feet space enough to accommodate all of them? Hardly, the space will be too small for his employees to move around comfortably. If Benjamin decides to expand his business in the future, he will have to move offices, which can be a hassle.
Catherine's company only has 3 employees working in the office. She is looking to rent a 1,000 square feet office space. Does she need all that space? Maybe. If Catherine's business requires her to conduct regular meetings with clients, she'll require conference rooms, a waiting area, a reception, a pantry area and other client-orientated spaces.
Step Two: Location, location, location
If your company is client-facing, you should consider locations that are convenient for not only your employees but clients and suppliers as well. Before settling on any office spaces, find out if its location is in the proximity of your potential clientele and businesses that you foresee yourself working closely with as part of your day-to-day operations.
Here are some things to consider when choosing your office location:
Are there accessible parking facilities?
Is the office easy to get to using public transport?
Are there places for delivery personnel to unload goods?
How is the overall outlook of the office building?
Are there any nearby amenities such as restaurants or recreational areas?
Is the interior of the building in good condition?
Step Three: Submit an offer to an agent
Once you have decided on the space you want, you can submit your offer via a commercial property agent, who will then pass on your offer to the landlord. Once the landlord has reviewed your offer, you will then discuss and agree on the lease terms. Bear in mind that the landlord does not have to agree to all your terms, as it is subjected to negotiation between both parties.

Tip
Once the landlord agrees on your offer, request that the listing be taken off all sites and that the landlord refrains from marketing the space to other viewers. This ensures that the landlord sticks to your offer instead of other higher offers that may come in.
Nonetheless, remember that this offer (known as the 'Heads of Terms') is not legally-binding, not until you and your landlord both sign the tenancy agreement.
Step Four: Come up with a tenancy agreement
Just like renting any property, renting an office space requires you to sign a lease agreement or license, also known as the tenancy agreement.  Keep in mind to check the lease terms carefully before signing the agreement, as it is legally binding between you and your landlord.
Before signing the tenancy agreement, check that the following are agreed upon and stated in the agreement.
Is the rent fixed or based on a percentage of sales?
Are there any other outgoings to bear?
Is the rent inclusive or exclusive of air-conditioning and management charges?
Are there any restrictions on the use or alteration of the office premises?
Can you access shared facilities within the building or floor?
Do you have the right to sublet the premises?
Is the lease term long enough for you to recover your initial investment costs?
Is there a clause to determine any revisions in rent price?
Are there options to renew the lease and how do you go about renewing?
Are you able to terminate your lease early and what are the circumstances?
Are you responsible for repair and maintenance responsibilities?
Step Five: Complete the deal
Once you have prepared your down payment or money requested for the first payment, and the tenancy agreement has been signed by both parties, you will exchange contracts. Once the balance amount is paid, the deal is considered to be completed and is legally binding. If any parties break the terms stated in the tenancy agreement, the other party can claim compensations based on the contract.
Average Cost For Office Space Rental in The UK
Due to the COVID-19 pandemic, demand for traditional office spaces has reduced. Most businesses have changed the default working style for their employees into remote working from home, therefore eliminating the need to rent office space.
As with all countries, the price of rent is determined by your chosen office location. If you choose a space in the heart of the central business district, you must be prepared to pay more. If this is a concern for you, an office in the heartlands works just as well.
In order to help you get a gauge on how much you'll be forking out for rent in the UK, we have listed the average cost for offices in London.
West End (GBP $112.5 per square foot)
The City (GBP $70 per square foot)
Southbank (GBP $70 per square foot)
Medtown (GBP $67.5 per square foot)
Docklands (GBP $47.5 per square foot)
The rental cost for prime office space in selected countries in the UK for the year 2020 is as follows.
London West End (GBP $102.4 per square foot)
London City (GBP $65 per square foot)
East London (GBP $40 per square foot)
Bristol (GBP $38 per square foot)
Manchester (GBP $37.5 per square foot)
Birmingham (GBP $37 per square foot)
Edinburgh (GBP $36 per square foot)
Glasgow (GBP $34.5 per square foot)
Leeds (GBP $34 per square foot)
Newcastle (GBP $26 per square foot)
Cardiff (GBP $25 per square foot)
Renting Is a Huge Decision, So Think Carefully
If you're in talks with a landlord for a space that you are satisfied with, we encourage you not to make any rushed decisions immediately. Take a few days to re-consider all your options, and if the offer still sounds like a great decision to you, go for it!
Furthermore, if you are in a situation where you and your colleagues are comfortable working remotely or in a shared office environment, make sure that changing your working space is a smart move at this stage, depending on your business needs and operations. Remember, renting your first office is a big leap for any startup or small business.
That being said, these terms may seem intimidating for new entrepreneurs renting for the first time. Not to fret, our experienced team of experts are here to advise you on any burning questions you have. We assist you not only with registering your company but also with any accounting or bookkeeping services in the UK. Simply message us to arrange for a callback and let us guide you along your journey!