Fees All Amazon Seller in Hong Kong Needs To Know About
Starting an Amazon business comes with a host of benefits. This does, however, come at a cost which some e-commerce business owners may overlook.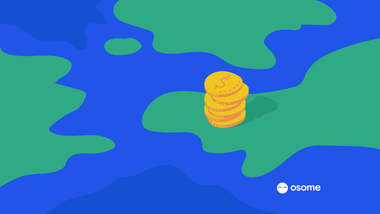 Starting an Amazon business comes with a host of benefits. As one of the most lucrative online marketplaces in the world, Amazon provides you with a platform to grow your business and boost your sales. This does, however, come at a cost which some e-commerce business owners may overlook.
As your company grows, are you also looking for a way to get on top of your finances to make faster decisions to scale up? You'll need an experienced e-commerce accountant who understands how e-commerce works. We're here to help.
Read on to find out everything you need to know about Amazon seller fees.
What Are Amazon Seller Repay Charges?
If you have an Amazon seller account, you'll be charged for using Amazon's services, such as Inventory Placement Service, Fulfillment by Amazon, Amazon Partnered Carrier program, Premium account services, and Advertising. Even if you're not actively selling any goods on Amazon, you'll still be expected to pay these charges.
Amazon will withdraw the charges for your seller account at the end of every billing cycle. However, if you have a zero account balance, Amazon will charge the card on your file. This is known as Amazon seller repayment. In other words, it's a follow-up attempt to pay for charges you've incurred after the first failed payment.
Amazon Seller Account Types and Their Fees
If you're just getting started with selling on Amazon, you'll first need to decide which account category best suits your business. There are two categories - Individual and Professional - which connect to your seller profile and are dependent on your sales volume and business strategy.
Here's what the Individual and Professional seller accounts offer.
Individual seller account
As an individual seller, you don't have to pay a monthly subscription fee but you will be charged USD $0.99 fee for every product you sell, along with any variable closing fees or referral fees. Amazon recommends the Individual account to e-commerce business owners that sell fewer than 40 products per month.
Professional seller account
The Professional seller account has a monthly subscription fee of USD $39.99 plus variable closing fees and referral fees, but no individual product charges. This makes it suitable for businesses with a higher volume of sales.
If you find the costs of maintaining a Professional seller account too high, you can always downgrade to an Individual account. You can do this by going into your Amazon Seller Central account, choosing Account Settings > Tasks and Tools > Switch Your Selling Plan/Close Your Selling Account. Then you can select the option to downgrade to an Individual account.
High-volume listing charges
If you have a large amount of active products on Amazon's listings that are left unsold for 12 months, you will have to pay "Cataloging costs".
Amazon waives this fee for the first 100,000 eligible listings and after that you'll be subject to the USD $0.005 fee per stock-keeping unit (SKU).
Referral charges
Every time you sell an item on Amazon, you're required to pay a referral fee. This is calculated as a percentage of the item's total price and varies depending on the product category.
Amazon refund administration fee
In the event that you refund a buyer for an order that you've already received payment for, Amazon will refund you the referral fee you initially paid for the items minus the applicable refund administration fee of USD $5.00 or 20%, whichever is lower.
Closing fees
A USD $1.80 closing fee is charged on every media item sold through Amazon, including DVDs, videos, video games, video game consoles, video game accessories, computers, software, music etc. This fee is applicable to both Individual and Professional sellers.
How Do I Avoid Amazon Seller Repay Charges?
It is possible to avoid Amazon Seller Repay Charges with due diligence - just make sure that you stay on top of your Amazon activities and know the ingoings and outgoings of your account.
Stay on top of what you owe
Surprise charges may affect your profit margin. The best way to curb this issue is to have a comprehensive understanding of your account's cash flow. Make sure you know what's coming in and going out of your account at any one time. Track any new charges you may accrue as well as the charges you're incurring on a regular basis, the amount you owe, and whether you have sufficient funds in your Amazon seller account to cover payment.
Keep track of payments
If you're aware that you're not selling much and lacking funds in your Amazon seller account, take the initiative and use your credit card to pay off the charges that are due. Although you're still paying out of pocket, you won't get any unwelcome surprises at the end of your billing cycle when extra charges reflect on your bank statement.
Switch to the best account type for your seller profile
If you have a Professional account but aren't selling enough products to cover all the charges, consider downgrading to an Individual account instead. With an Individual account, you'll only be charged when you sell a product, and the charges are generally lower.
Can I Delete My Seller Account?
If you're no longer selling enough goods to cover your expenses and make a profit, you can close your Amazon seller account. Bear in mind though that Amazon doesn't reinstate closed accounts, so if you want to sell on Amazon again in the future, you'll need to set up a brand new seller account.
To permanently delete your seller account, simply request account closure in Seller Central. Be sure to resolve all your transactions and remove your listings before closing your account. You can either use Amazon's Listings status feature to remove your product listings entirely but keep your account for future use, or simply suspend your product listings.
Spare Yourself the Headache, Leave Your Accounting to Us
We know how intense e-commerce competition can be, so why not delegate your accounting to us while you focus on growing your core business? Our team provides expert accounting services to convert statements from e-commerce platforms into books, file taxes, and compile profitability reports. Contact us to find out more.