A New Entrepreneurs' Go-To Guide To Becoming an Amazon Seller
Want to get into the online marketplace in Hong Kong? Think about selling your products on Amazon, one of the biggest Internet retailers.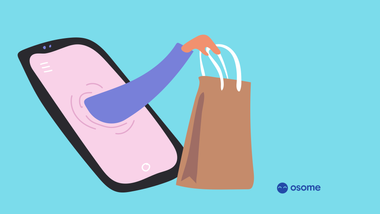 Venturing into the e-commerce sphere in Hong Kong? Consider selling your products on Amazon, one of the world's largest Internet retailers.
Here's how you can get started on becoming an Amazon seller in Hong Kong. By the way, if you need to set up a registered company in Hong Kong, which you'll need to sell on Amazon, we can help you with that.
Reasons To Start an Amazon Business in Hong Kong
On top of its ideal geographical location in close proximity to mainland China, starting an Amazon business in Hong Kong also comes with a host of benefits.
Low Tax Rates
As an Amazon seller in Hong Kong, you can enjoy a global low corporate tax rate of 16.5%. Additionally, you can also file for offshore status, and enjoy a 0% exemption if you qualify.
Low Entry Barrier to Make Purchases from Chinese Factories
With Mainland China being an e-commerce powerhouse, starting a business in neighbouring Hong Kong can allow you to benefit greatly. This is because many Chinese factories own businesses in Hong Kong, with Hong Kong bank accounts.
When it comes to business dealing, you can simply make a fuss-free transaction via the Hongkong and Shanghai Banking Corporation (HSBC) to your supplier's HSBC Hong Kong account. These transactions are instant, and allow you to save on transaction fees as well.
Effortless Legal Contracts
Similar to the purchasing process, negotiating business deals with Chinese companies is also more effortless, since these companies may have a presence in Hong Kong. As such, paperwork including invoices, Non-Disclosure Agreements (NDAs) and sales contracts are a lot easier to negotiate with both companies being in the same country.
In the event that the factor only has a presence in Mainland China, there is also a mutual understanding and bond between Hong Kong and China, so factories will be inclined to show you more respect. They will also acknowledge your commitment to Asia and Mainland China.
Benefit from USD Accounts and Multi-currency Accounts
When you register in Hong Kong and follow the necessary steps including setting up your bank account, you can receive the payouts in USD. This minimises the currency risk due to currency fluctuations, and you can simply convert this to any of your preferred currency. When it comes to purchasing, you can choose to make payment in Chinese Yuan to your dealings with the Chinese factories, or simply retain them in USD.
How To Get Started
Ready to get started? Follow these steps:
Step 1: Incorporate your Company
In order to open an Amazon store, you will first have to incorporate a company in Hong Kong. Not sure how to do so? Leave it to us at Osome, we'll incorporate your company fast and online, and fast track it to a business account. No paperwork or extra charges needed on your side - we cover all government fees, prepare documents and provide must-have services.
In Hong Kong, the most popular type of business entity is the private limited liability company (PLC). This is because of its simplicity in registration with the Companies Registry, and business owners can set it up within a number of days and start trading. There is also no requirement for minimum share capital, making this an ideal option for many.
Step 2: Get your Unique Product Identifier
To have your goods listed and sold on Amazon, you will require a unique product identifier such as GTIN (barcode number), which you need to do on your own here.
When you assign barcode numbers to your Amazon product listing, consumers can easily find your products on Amazon and when they search via search engines including Google.
Step 3: Sign up for an Amazon account
To sign up, simply head over to Amazon's Seller Central and key in the necessary details. Be sure to put aside about 15 minutes or so for this step, as the sign-up process is rather lengthy.
Step 4: Verify your identity
Verify your identity by keying in your passport details or driving license, together with a recent bank statement. Upon submission of the required documents, you can relax and wait for the approval of your account. If Amazon needs to clarify things with you, they will get in touch with you within 2 business days.
Step 5: List your products
Before you start selling, make sure that the goods you intend to sell are not prohibited by Amazon. If you have a Professional selling subscription, you can list your products in bulk to the Amazon Marketplace catalogue. If you don't have one, you can upload your products one by one.
Your goods can be products that are already available or new ones that are yet to be made available on the Amazon Hong Kong marketplace. Whichever it is, do check that your listed product details are accurate and complete.
Step 6: Set up your online payment gateways
Having a payment portal is important for your e-commerce business. Most Amazon sellers opt for PayPal as their payment portal to transact with consumers. However, you can also opt for other payment options including a merchant account, which is a bank account opened with a local financial institution to allow for the processing of payments online.
Tips To Boost Sales
Once you've gotten the administrative work out of the way, it's time to start selling! Here are some sure-fire tips to help you boost sales.
Select the right category for selling your products
This may sound redundant, but you'd be surprised by how many sellers make the mistake of listing their products in the wrong category.
With over 20 different categories on Amazon, selecting the right category will allow your consumers to find your products more easily. There are also category, product and listing restrictions, so be sure to check them out before you start making your listings.
Price your items competitively
Consumers love a good deal, and the way you price your products could affect its sales. Check out your competition to gauge the prices of their products, and use quality accounting software to calculate a price that is profitable for you.
Make use of great content to increase sales
Great content will help to entice customers and persuade them to buy from you. Try making your listings attractive. Here are some suggestions for you:
Providing accurate, detailed product information
Selecting great cover photos that accurately portray your product
Include practical product information
Optimising keywords in product titles and descriptions with search terms that consumers are likely to use
Harness the power of social media and use your social platforms to spread the word of your product listings
Use Amazon's reporting to refine your sales strategy
Amazon's Seller Central Area allows you access to reports on sales promotions, inventory, and other useful information. When it comes to planning your inventory and forecasting sales, this information can come in very handy. Remember to factor in seasonality, as this is when your sales can see a surge in the holiday season.
Spare Yourself the Headache, Leave Your Accounting to Us
Tip
We know how intense the e-commerce competition can be, but you can do yourself a favour and outsource the accounting to us while you focus on growing your core business. We convert statements from e-commerce platforms into books, provide accounting services, tax filings, and profitability reports.