4 Things EU Companies Need to Know to Trade in UK Post-Brexit
Even though the new import and export regulations are among the most important changes for sellers, it is wrong to assume that if you got your finances and taxes sorted out, that is all you need. In this article, you are getting an overview of important changes and how to manage them.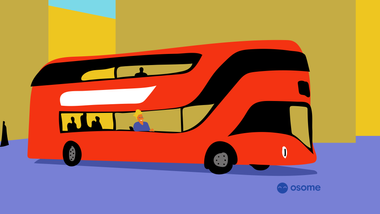 No matter if you have already been trading in the UK before Brexit or now want to newly expand to the UK market, there are many new regulations you need to be aware of. Even though the new import and export regulations are among the most important changes for sellers, it is wrong to assume that if you got your finances and taxes sorted out, that is all you need. In this article, you are getting an overview of important changes and how to manage them.
Financial implications: VAT and Customs
The biggest implications of Brexit for businesses are likely the financial ones. Because the UK now counts as a third-country market for EU businesses, customs have been introduced and the VAT regulations are different from those concerning trade within the EU. While the EU will only start applying the new VAT thresholds from July 1, 2021 onwards, they are already being applied in the UK since January 1, 2021.
The first step to VAT compliance is to register your business for VAT in the UK. For imported goods, new VAT thresholds apply. Items valued between ₤0 and ₤135 have VAT collected at the point of sale by either the seller or the online marketplace if you do not sell the items directly. Items valued over ₤135 have import VAT collected along with other fees at customs.
You also need to collect VAT at the point of sale if you store and sell an item in the UK. If you serve customers in the UK but do not store your goods in the UK so that they have to import them, you should make them aware of customs and other fees that might be added in the import process in your terms and conditions.
Price Competitiveness Has Shifted
Another aspect you need to consider is that the competitive situation is radically changed by Brexit. Due to new VAT regulations and customs, domestic sellers may have certain advantages compared to international sellers. You might have to use new strategies to stay competitive. These effects are also not going to affect all industries in the same way. Products that are often imported might be less affected than products that are mostly manufactured in the UK.
Especially if you are considering expanding to the UK now, you should carefully analyse the new competitive landscape and plan your products and prices accordingly.
Amazon Sellers Need to Look at Inventory and Brand
For Amazon sellers accessing the UK, Brexit has multiple consequences. For example, this means that you should set up an inventory in the UK in addition to your EU inventory. This will help you avoid longer delivery times and higher shipping costs compared to using an inventory outside of the UK. Other online marketplaces might be affected in similar ways and update their procedures accordingly.
Protecting your brand in the UK as an Amazon seller
Registering brands with Amazon's Brand Registry service has now become a bit more complicated. Like many other registrations, they need to be performed both in the EU and in the UK separately. To ensure that your brands are protected right from the start, it makes sense to update your trademarks. Even though brands with EU trademarks are currently protected in the UK brand registry, they cannot report potential copyright infringements on .
Data Protection Regulations Post-Brexit
Because the UK is no longer a part of the EU, you need to be careful about data protection. Right now, because the UK's data protection laws and guidelines are based on the General Data Protection Regulation (GDPR), the EU's data protection framework, most things have not changed yet. The UK is now free to set up its own rules though and the bridge agreement with the European Economic Area (EEA) to guarantee unrestricted data transfer is set to end at the end of June.
After this deadline, the EEA could devise new guidelines as well. However, there is also a possibility that the deadline could be pushed back again. You should therefore keep an eye on future developments regarding data protection guidelines to make sure you do not miss any changes and are able to prepare your business in time. Amazon's UK page.
Tools To Help You Adapt To The Changes Of Brexit
If you have not been using tools to automate VAT or for accounting purposes, you may want to consider them now. And even if you have, you should make sure they are ready to comply with the new rules. There are also tools for specific businesses and industries out there perfectly attuned to the needs of their niche.
Software like hellotax for example can help with VAT automation and compliance for Amazon and other online sellers. In addition to that, they can also help you register for VAT in the UK and simplify bureaucratic work. As we have seen, the dates for applying new rules have not been set in stone yet or differ between the EU and the UK. Software can help you by automatically adjusting their systems so you do not have to keep track of all the dates.
Conclusion
Brexit has changed the conditions for companies wanting to do business in the UK in many ways. Even though it might still take a while until all details are sorted out and new regulations have been agreed on, you do not need to wait. Armed with the necessary knowledge and tools helping you comply with current regulations as well as adapting to changes in a timely manner, you do not have to hesitate to reach out to trusted accounting professionals who can help you figure out the numbers to start accessing the UK market now or to continue your operations.