Expenses
Declare your personal expenses easily
Organise your personal expenses and stay compliant when you declare your personal spending with Osome. Upload receipts, select which category they fit into, and watch the deductions roll in.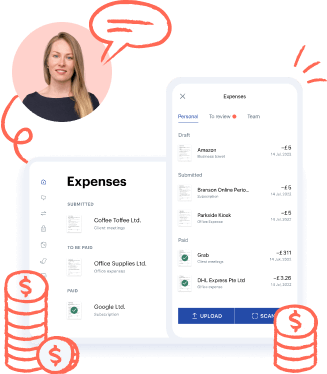 Upload your receipts
Drag and drop your receipts to instantly upload to your Osome account. They'll be processed straight into accounting, where you can check on their status anytime.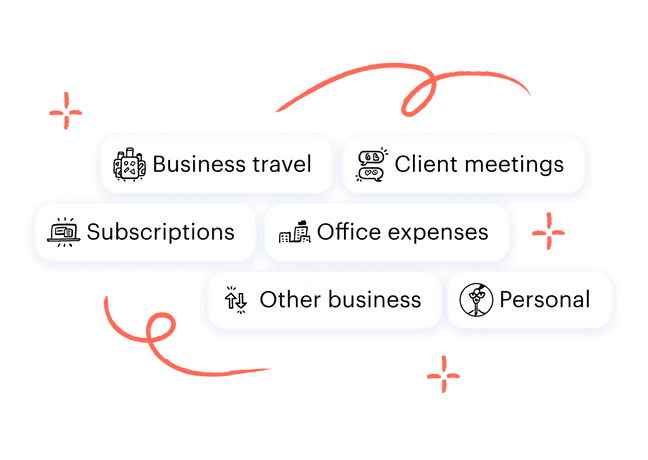 Label your spending
Was that brunch you brought that client a business expense? Label your spending to get insights into where your money is going and clarity on what you can claim as an expense.
Stay compliant while getting more returns
Checked by our expert accountants they'll help lock in more returns and tax deductions for your business the compliant way.
Get things done with Osome
Osome who? We're glad you asked
With our financial management tools and dedicated accountant, we support small businesses to maximize their success
Lean on your dedicated expert
A robot cannot take care of all your business and financial needs. Our friendly, loving accounting experts will be your dedicated point of contact for all your accounting needs. Imagine having a Financial Director without having to pay for one.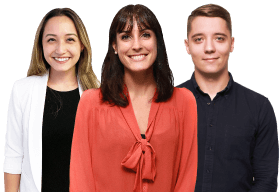 Smart software
Using robots properly can be very beneficial. We automated menial tasks including collecting documents, recognising accounts, assigning tax rates, and preparing draft reports. Whenever necessary, our robots route their output to a human expert so that you can be confident you are compliant!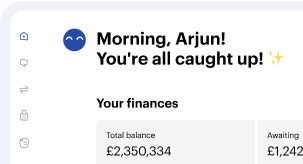 All your data in one place
Streamline your accounting and financial management with our one-stop solution. Your accounting data, tools, and information are all in one place now.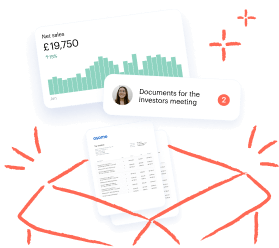 Trusted by Osome
entrepreneurs around the world
89%of customers recommend
Osome service
15,000+Osome clients
worldwide
part of an ecosystem
part of an ecosystem
I've moved not just one business to Osome, but a number. If you're a small business it's the place to be — you'll save time and sleep.

Tingsager Michael Tingsager Consulting Ltd.

Osome is a fantastic partner for the complex accounting needs of our venture-backed corporate structure. Extra credit for helping us with fundraising transactions!

Ajay Gopalakrishnan Digital Services Sg Six Ltd.

Great service with great customer support — making our accounting easy and painless.

Varosi Vickor Progressive International (Services) Ltd.

Osome uncovered many issues that went unnoticed by our accountant. Amazing Osome staff now optimises our tax.

Stanislav Karpenko GIVE VISION Ltd.

I love the app, it's so easy to use and means I can talk to them at any time, day or night (often night when you have babies!)

Harriette Foulkes-Arnold We are Contented Ltd.

Osome is reasonably priced and very convenient. I ended up signing my documents while I was on the tube!

Randeep Sudan Multivertz Ltd.

Many accountants I reached out to either never responded or charged extortionate amounts of money. I joined Osome and I'm incredibly happy I did.

Pawel Wargan freelancer

I set up a business and was getting bogged down in the admin. Osome has taken this all away from me. Osome is Awesome!

Dave Wallace DW4DAYS Ltd.

Everything was so seamless, it even looked like a fraud 😀 I didn't have to go anywhere, I just use the web and mobile app to sign the docs.

Ivan Zeljkovic Evans Media Ltd.

I'm actually surprised they kept all their promises! I found Osome on Friday and on Monday morning everything was ready.

John Lim Artac Ltd.