Best UK Business Bank Accounts for New Ecommerce Sellers
Ecommerce has advanced so rapidly that not all banks can keep pace. Choosing the right bank will help you succeed in your business and grow.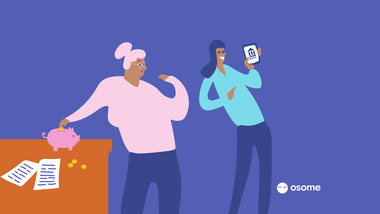 As a new ecommerce business, one of the first steps of setting up your company in the UK includes opening a business bank account for your business, besides choosing an ecommerce accountant. If you need experts for that, you can talk to us by the way!

In the UK, many banks offer competitive joining incentives for new startups, and some banks tailor their services especially for ecommerce entrepreneurs. Let's go through with you the best business bank accounts for new ecommerce businesses. We have some partner offers with some of these banks so do keep your eyes peeled for them!
Wise
Launched in 2011 as TransferWise to make international money transfers cheap, fair, and simple, this ecommerce banking solution is now known as Wise. Today, Wise serves 10 million customers who transfer $6 million globally per month -saving customers more than $1.5 billion annually.
Account Name: Wise Business
Features and benefits:
A Wise Business account lets you hold money in 55+ currencies. When you see a great exchange rate, you could even take advantage and convert your money for future payments.
Batch payments tool to create and send up to 1,000 payments with just one transfer. 50% of payments are paid out within an hour. You also can schedule invoice payments for a future date.
Customers could pay directly in their currency; you could withdraw earnings from ecommerce sites and Payment Service Providers for less fees.
Integrated accounting; all payment and card activities in multiple currencies could be synced to Xero, QuickBooks, or FreeAgent automatically.
Fees: It is free to open an account, and you could hold up to 70€ before incurring a 0.40% charge annually.
Eligibility: You must have a registered business name and business registration number, or be registered with the Companies House to set up a Wise Business Account.
Cashplus
Cashplus has been providing services to small businesses and consumers for over 15 years, and officially launched as a bank early this year. It has 1.6 million customers to date.
Account Name: Cashplus Business Bank Account
Features and benefits:
Fast Account Number and Sort Code would be provided immediately online when you register for an account, for you to receive payments as an online business.
Cashplus' banking app and online banking allows you to get real-time balance information, statements, add payees, send payments, apply for extras and download statements 24/7 on any device. Cashplus has a collaboration with the Post Office too if you would need to deposit cash in person at any UK Post Office branches, which would be credited instantly to your account.
Up to £15,000 business cash advance to new and small businesses.
Fees: The account fee costs £69 per year.
Eligibility: A registered business address is needed to set up a Cashplus Business Account if you are not a contractor or freelancer.
Tide Business
Tide is a 500-people team headquartered in London which provides mobile-first banking services focused on catering to the UK's small and medium-sized enterprises. It holds more than 5% of the UK's SME banking market and has nearly 330,000 member businesses, and almost 400,000 business accounts.
Account Name: Tide Free Business Account/Tide Plus Account
Features and benefits:
Full UK sort code and account number.
Instant invoice payment and creation.
You could schedule or edit standing orders and one-off payments.
Accounting integration. Your transactions are categorised automatically and you could export them as CSV or other formats to share with your accountant. You can also link your transaction feed instantly to accounting software like Xero and QuickBooks.
Member perks such as discounts on wellness treatments and hot-desking membership plans.
Tide Plus Account members enjoy priority in-app support and phone support.
Fees: £0.00 monthly for Tide Free Business Account and  £9.99 monthly for Tide Plus Account.
Eligibility: If your company is registered with UK Companies House, you must be a director of the company to open an account. You can also apply as a Sole Trader if you're self-employed or a freelancer and hold complete ownership of your business.
Starling
Headquartered in London, Starling Bank is a fully-licensed bank that offers a range of personal and business bank accounts, lending products and B2B banking and payments services through its Banking-as-a-Service model.
Account Name: Business Current Account
Features and benefits:
An easy-to-use business account that comes with money management tools.  There is an option for add-ons such as a Business toolkit for bookkeeping, and Euro and US dollars business accounts.
Its Current Account Switch Service makes switching over to their bank easier with just a few clicks.
Free 24/7 UK live agent support through app, phone or email, with quick response times
Fees: £0 monthly fee, free to send money within the UK by Faster Payments, Direct Debits and Standing Orders, £20 fee for each CHAPS payment. Fees are applicable to send money outside the UK. Free to receive Sterling pounds from both within and outside the UK.
Eligibility: For UK residents and natural persons (i.e. no corporate shareholders) if you own Limited Companies and LLPs as Persons of Significant Control (PSCs). All directors with access to the account must be UK residents.
Anna
ANNA stands for Absolutely No-Nonsense Admin. Although it is not a bank, ANNA is a mobile business account that provides admin support and tax reminders as an ecommerce banking solution. It was founded in 2017 by experts in finance, customer service, and administration. It prides itself on its brilliant UK-based customer service, and each ANNA business account comes with a debit card, an account number and a sort code, but does not offer credit or loans.
Account Name: Business Account
Features and benefits:
Simple and quick to set up an account: it takes 3 minutes to register and you would receive an ANNA Mastercard® within 5 working days.
24/7, 365/year in-app chat support
ANNA handles your cash flowby creating, sending, and going after all your invoices, sorts your expenses and takes care of your company tax returns.
You will receive a personal webpage with a payment link to put on your business's social media accounts or to send to someone directly.
Business account cashback. Earn 1% cashback when you use your ANNA debit card to pay for a range of business expenses, like train travel and food.
Fees: Fees are based on your monthly incoming volumes and account balances. They range from £0/month for account balances up to £5000 to £19.90/month for balances up to £700,000.
Eligibility:  Any UK resident who is a director of a limited company, and non-limited businesses that are structured as a partnership or sole trader are eligible to apply for an ANNA Business Account.
Revolut Business
Revolut was launched in 2015 in the UK offering money transfer and exchange and aims to be the world's first truly global financial super app as an online banking solution. Today, Revolut's customers make more than 100 million transactions a month through their personal and business accounts.
Account Name: Revolut Business
Features and benefits:
Multi-currency accounts allow you to hold, exchange, send and receive funds in 28 currencies, and you can spend in over 150 currencies always at the real (interbank) exchange rate with no hidden fees.
Free international and local payments within your plan allowance, and free transfers between Revolut Business accounts.
You could issue physical and virtual company cards, track real-time spending for your entire team and set spending limits.
Fees: A Free Business Account costs £0/month, and a Grow account costs £25/month with priority 24/7 chat support.
Eligibility: You could open an account under your registered business name for a company that has a registration number and operates as a legal entity, or register as a Sole Trader.
Payoneer
Payoneer offers ecommerce banking and payment solutions to online ecommerce entrepreneurs. Sellers on global marketplaces such as Amazon, and Wish can make money and get paid with their easy global payment method.
Account Name: Payoneer for Online Sellers
Features and benefits:
Receive payments in EUR, USD and GBP immediately and without wire transfer fees from top ecommerce marketplaces to one consolidated ecommerce banking account (Payoneer Global Receiving Account).
Withdraw your funds easily to your local bank account.
User-Friendly platform to conveniently view and manage all your transactions, e.g. incoming and outgoing payments, point-of-sale transactions, withdrawals, withdrawals to your bank account, and account fees.
You could manage and transfer currencies between different Payoneer currency balances to pay your suppliers and service providers in their local currency.
Fees: If your Payoneer account is active, your annual account fee is $0, but if you do not make any transactions within 12 months, you would need to pay USD $29.95 annually.
Eligibility: You could register as an individual if your business is not registered, or as a company for sole proprietorships, corporations, and LLCs.
Partner Offer:
Use this signup link to receive a $50 reward for those who register for the first time when you receive a minimum of $1000 payments in your Payoneer account. Osome clients receive a 50% discount on currency conversion costs, as well as a 10% rebate on any capital offers taken up. Talk to us to learn more about the many perks that our Osome clients can get.
OFX
OFX, previously known as OzForex, is an Australian online foreign exchange and payments company headquartered in Sydney. OFX Global Currency Accounts offer local bank accounts in USD, EUR, GBP, CAD, AUD and HKD currencies and it receives payments from some of the world's biggest ecommerce platforms such as Amazon, eBay, PriceMinister.com, Newegg, Buy.com, Game, Wish.com, CDiscount.com, Rue du Commerce and Shop.com.
Account Name: Global Currency Account
Features and benefits:
Receive international payments with minimal fees. Marketplaces and payment providers charge quite high on your transfers. OFX helps you save up to £2,500 on every £100,000 you transfer. You could collect global revenues in USD, EUR, GBP, CAD, AUD and HKD currencies.
Automate payments to send funds to suppliers, staff, or subscription services.
Superior exchange rates (better than banks') when you use OFX.
Fees: It is free to open an OFX account.
Eligibility: A verification call would be made after account registration, and thereafter documents needed would need to be submitted to OFX.

AirWallex
Airwallex was founded in 2015 by engineering-banking friends Jack Zhang and Max Li, Lucy Liu and Xijing Dai, inspired by their real-life experiences of running their own business and expert knowledge of how money moves.

As small business owners, they recognised first-hand the impact of high FX fees and banking costs on their profit margins and sought out to build a better solution for businesses operating cross-border, improving on the constraints of the current global financial system. Airwallex was built with a single purpose in mind – to create a world where all businesses can operate without borders and restrictions, and by doing so, propel the growth of the global digital economy.
Now, they employ 600 people across 12 international offices. AirWallex seamlessly integrates with global platforms like Amazon, eBay, Shopify and Paypal. AirWallex Online Payments is a localised payment solution for global businesses.
Account Name: Global Business Account
Features and benefits:
No monthly fees for GBP and foreign currency business accounts.
Save up to 80% on your online banking transactions -as compared to traditional banks- when paying international suppliers or collecting from overseas.
Get a card instantly
Create a virtual card straight from approval. Open multiple cards for your team at the click of a button.
Fees: Zero monthly fees, with no minimum transactions.
Eligibility: Limited Companies, Limited Liability Partnerships, Limited Partnerships, General Partnerships and Sole Traders could apply for AirWallex's Global Business Account.
Partner Offer:
Use this signup link to enjoy 0% margin and no local payment fees on your first £10,000 in Foreign Exchange conversions (or equivalent).
HSBC
HSBC is a global and established banking and financial services organisation. They serve 40 million customers through their global businesses: Wealth and Personal Banking, Commercial Banking, and Global Banking and Markets. HSBC is also listed on the London stock exchanges. In the UK, they have an extensive branch network across the country to meet the needs of their customers.
Account Name: Business Current Account
Features and benefits:
HSBC mobile business banking app frees you to run your business on the go. You could make payments, view balances and transactions and manage standing orders and direct debits on your app.
Visa Business Debit Card allows you to manage your expenses for you and your employees.
Sync your online business bank account with Xero, QuickBooks® or Sage. Accounting made easy with seamless invoicing, tax and VAT.
Fees: Free banking with no account maintenance fee and free standard transactions for the first 18 months. Thereafter, you could choose between Small Business Tariff or Electronic Banking Tariff rates.
After 18 months, the account maintenance fee will be £6.50 a month and you'll be able to pay up to £3,000 cash per month free (0.50% value of cash paid applies over this limit) and all other standard transactions will continue to be free.
Eligibility: Businesses and not for profit customers with an annual turnover of up to £10m.
Santander
Santander UK is a large retail and commercial bank based in the UK and a wholly-owned subsidiary of the major global bank Banco Santander. It has 14.3 million active customers in 2020.
Account Name: Business Current Account
Features and benefits:
Free everyday banking for start-ups for 18 months (£7.50 standard monthly fee thereafter).
Standard day-to-day banking that you could access online, at Santander ATMs and Post Office branches.
Arranged overdraft between £500 to £25,000 at 5.10% EAR (variable) and an annual 1% fee of the agreed overdraft (minimum fee £50).
Fees: Free for the first 18 months, £7.50/month thereafter.
Eligibility: Businesses registered in the UK -sole traders, partnership, limited liability partnerships or private limited companies- are eligible to apply.
Natwest
NatWest banks around 1 in 4 businesses across the UK and Ireland, from start-ups to multinationals. NatWest Group is the largest business and commercial bank in the UK, and tops in the retail business.
Account Name: Start Up Account
Features and benefits:
FreeAgent is a hassle-free accounting software that keeps all your invoices and expenses together. Over 100,000 small businesses use it to monitor cash flow, issue invoices and record expenses. It is free for NatWest business customers.
You could utilise Natwest's Tyl to give your customers a unique Tyl payment link, so they can pay you directly online. Or, connect to NatWest payment pages or integrate them to your online ecommerce shopping carts via a plug-in.
Useful tips, business tools and welcoming communities where you can learn from and help you and your business succeed through its Business Builder platform.
Fees: Free for the first 18 months for new start-ups with turnovers less than £1m annually.
Eligibility: The Start Up business account is for businesses that have been trading for less than 1 year and have a turnover of less than £1m.
Lloyds
The firm of Taylors & Lloyds opened as a private bank in Birmingham in June 1765. Now known as Lloyds Bank, it has over 30 million customers. Its business banking arm is one of the most established in the UK, with over 26,000 corporate customers and over 1 million SME customers.
Account Name: Business Current Account
Features and benefits:
12 months' free day-to-day business banking for new startups.
Dedicated support from their UK-based expert business management team.
Simple pricing with free electronic payments.
Fees: Free account fee for the first 12 months, £7/month thereafter.
Eligibility: Sole traders, partners or company directors of businesses with a turnover of less than £3m are eligible.
Metro
Metro Bank is a retail and commercial bank operating in the United Kingdom, founded by Anthony Thomson and Vernon Hill in 2010, and it was the first new high street bank to launch in the United Kingdom in over 100 years. Metro Bank is listed on the London Stock Exchange.
Account Name: Business Bank Account
Features and benefits:
You would be assigned a Local Business Manager as a key point of contact.
Online banking access to a range of services to support you and your business, including enhanced internet banking.
Metro Bank's physical stores open 7 days a week, Monday - Friday: 8am - 8pm,  Saturday: 8am - 6pm, Sunday: 11am - 5pm. It has a dedicated 24/7 UK based business customer service team through its local call centre and online.

Fees: Free monthly account fee if you maintain your Business Bank Account above £5000 monthly.
Eligibility: To open and maintain a Metro Bank Business account you need to be aged 18 or over and have a turnover and/or annual balance sheet total that does not exceed £2 million. If you are a sole trader you need to reside in the UK to open an account.
Co-operative
The Co-operative Bank was founded on an ethical approach to banking. It is the first UK high street bank to introduce a customer-led Ethical Policy with inputs from over 320,000 customers since 1992. Its Ethical Policy includes promoting economic and social development in Britain and fair labour, protecting the environment and championing animal welfare. Co-operative Bank does not extend banking services to businesses in the arms industry, for example.
Account Name: Business Directplus Account
Features and benefits:
30 months free everyday business banking for new Co-operative Bank business customers, which means no charges for all automated credits and cash withdrawals. Business Directplus Account allows for deposits of £2000 in cash and 100 cheques per month for free.
If you maintain a credit balance of £1000 or more there is no monthly service charge. All automated debits including standing orders, Direct Debits, Faster Payments, debit card payments and writing up to 30 cheques per month, are free.
Fees: 30 months free monthly account fee for new businesses, £7 thereafter.
Eligibility: UK residents with business addresses in the UK are eligible to apply.
Choose a Bank That Can Keep Up With You
Not all banks can keep pace with the fast-paced ecommerce world. Choosing the right bank will help you succeed in your business and help you grow. It will also make your Ecommerce accounting simpler, since you will more accurately monitor your money and how it's growing.