What Business To Start Based on Your Personality
What do Zuckerberg, Musk, and Sandberg have in common? Having a job that fits their personality types. Knowing your own personality can help you make a well-informed decision when starting a business.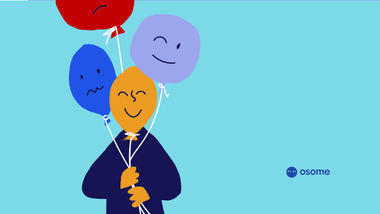 The key to setting a successful entrepreneur apart from the rat racers? Knowing their personality (including strengths and weaknesses) and following a career journey that suits this.
In this day and age, anyone can be an entrepreneur. Entrepreneurship has no boundaries, whether you are a student, an employee, looking for work, or a retiree.
But of course, entrepreneurship is no walk in the park. The stats show more than 20.4 per cent of new businesses established in 2016 closed after their first year. Although entrepreneurship comes with challenges, risks, and uncertainty, the journey can be rewarding and fulfilling when done right.
Read on to find out what business you should start, based on your personality.
Why Your Personality Matters
When you choose a job that doesn't align with your values or traits, you tend to disengage and experience lower job satisfaction. So, it's important to understand your strengths and consider career paths that align with your personality.
Imagine Mark Zuckerberg serving ice cream floats at a fast food joint, or Elon Musk working a nine-to-five data entry job. It's no surprise these combinations sound odd!
So, what does this mean? In a nutshell, you need the right person in the right job. Some people are extroverts, while others are introverts. Some may be fiery, while others are more laid back. No matter what you do, take on something that suits your personality type best, and you will find success.
How Do I Learn More about My Career Personality?
Ever heard of the DiSС assessment? For the uninitiated, DiSC is an acronym that represents the four main personality profiles described:
(D)ominance

These people are confident and focused on accomplishing bottom-line results.

(i)nfluence

These people are open-minded and focused on relationships and persuading or influencing others.

(S)teadiness

These people are dependable and focused on sincerity and cooperation.

(C)onscientiousness

These people are focused on expertise, quality, accuracy, and competency.
How Does DiSC Influence My Career Journey?
Constructive change starts with self-awareness. The DiSC assessment shows you what stresses you out or motivates you, how you solve problems, how you respond to conflict, and more. It helps you identify a career path best suited to your personality type by matching careers against your preferences.
Going after a career that complements your personality allows you to achieve your best job performance and improve the overall results of your business.
What Are the Different Types of Personalities?
Our Day Job to CEO Career Test categorises people into four broad types – determined, organised, methodical and creative.
Personality 1: Determined
Those with a determined personality tend to be driven with a clear goal in mind. These people are undaunted by challenges and will bravely face any obstacles in their path to success.
However, the desire to succeed can make this personality type a little impatient. Nonetheless, with a focused and logical mindset channelled correctly, nothing that can stop them from achieving their goals.
Osome's recommendation
A job that allows you to be self-sufficient, yet target driven.
Personality 2: Organised
Those with an organised personality type are sticklers for accuracy and precision – they promptly finish tasks to a high standard. As an organised individual, this group of people are multi-tasking experts and can juggle several duties at once. Over the years, this has allowed them to pick up various skills and gain knowledge in a range of subjects.
With an eye for detail, this personality type tends to over-analyse, which can stifle creativity. Nonetheless, this trait also causes these people to challenge the norm and question the status quo.
Osome's recommendation
A job that involves careful planning and requires a more specialised skill set.
Personality 3: Methodical
Those with a methodical personality type are calm and happiest when life feels stable. This group of people enjoy working with others, preferring mutually supportive relationships that shy away from the competition.
However, they can resist change and require extra encouragement to progress in certain aspects. They also tend to avoid things, resulting in a spot of bother as they give way to others.
Osome's recommendation
A job to support others and improve their lives in certain aspects.
Personality 4: Creative
Those with a creative personality type are always brimming with ideas and love collaborating and creating with others. This group of people possess infectious enthusiasm, and with their social and people skills, they can influence others in a way that many can only dream of.
However, this personality type can sometimes be impulsive and eager to please, driven by their honest desire to establish strong connections and friendships quickly. They welcome change, although they might need a little push to take steps to turn their dreams into a reality.
Osome's recommendation
A job that allows you to flex your creative muscles and interact with others.
How Do I Find Out My Personality Type?
That's easy – we've partnered with expert career psychologist Sarah Berry to produce the UK's first Founders Careers Test. Developed with insights from top occupational psychologists, this assessment reveals the type of company you have the attributes to start from scratch.