10 E-commerce Tips From Industry Experts: Webinar by Osome, HelloTax, Incorporate Estonia and Huboo Technologies
Looking back at 2020, a group of industry practitioners discussed what e-commerce will look like in 2021 and what tips retailers could use to grow their businesses.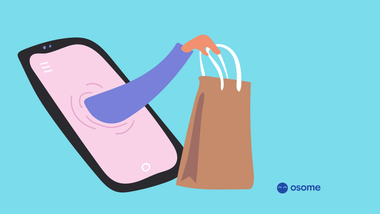 The year 2020 has been a roller coaster, full of ups and downs throughout the e-commerce space. The industry has experienced a 45% growth, which makes many people wonder whether it's here to stay or whether it was only momentarily.  
Looking back at 2020, a group of industry practitioners and experts discussed what the future of e-commerce will be in 2021, and what tips retailers could use to grow their businesses.

For those who are new to the E-commerce world and want to start a business, it's never too late. We help you to register your company and assist you with your accounting as well. Otherwise, read on for more E-commerce growth tips.
Hosted by Dan Marsland, Partnerships Manager at Payoneer, the discussion involved:
Mark Elward, Chief Commercial Officer at Huboo Technologies - a specialist B2C e-commerce fulfilment company with facilities in Bristol;
Krzysztof Chara, Head of Operations at Hellotax - a company that has several years of experience in registering and providing services for EU and non-EU sellers in VAT matters;
Siret Schutting, Chief Innovation Officer at Incorporate - a firm providing traditional corporate services from legal accounting to other consultation services;
Taimur Ghafoor, Senior Accountant at Osome UK - (that's us!) providing cloud-based automation of bookkeeping and expert tax and accounting consultations.
Find a Balance Between Your Costs and Benefits
Brexit has dramatically affected the whole UK-EU trade. Since January 2021, around 30% of goods sent to the EU were returned because of paperwork drawbacks, and the return itself presented a huge cost for sellers. So if a retailer wants to find a solution to changed costs, the first step is to decide what party this change will impact.
A business has three options, says Taimur Ghafoor. The first option is to put the burden on your end consumer. If you want them to pay the fees and declare the customs, then you only need to arrange the delivery and send it, and the customer will have to fill out extra forms and pay for import themselves. While this approach is budget-friendly, it lowers the quality of your service.
The second option is to register in an EU country such as Germany or France that will serve as a transfer point between you and your buyers in the rest of the EU. In this case, you don't require a fiscal representation, and you can send your goods in bulk to this place and then do the fulfilment of your other EU customers.
The third option is to outsource the delivery and customs matters to other fulfilment or courier companies. They charge for their services which will inevitably decrease your profit margin.
Registering in an EU country would be the best option in my opinion because it covers everything - all of your paperwork and anything that you pay on input.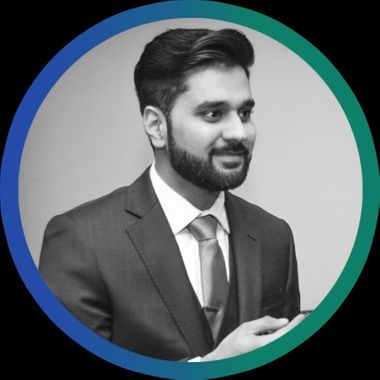 Taimur Ghafoor
Senior Accountant at Osome
Be Aware of Logistics and Customs
You should also consider the logistics dimension of your business. If you decide to establish a presence in the EU, you can split your product and keep some in the UK and some in your European facility. Another way to organize it is to use the Delivered Duty Paid (DDP) service which will make storage and delivery much easier, but will imply paying an administration fee.
"But obviously, by having your product in the mainland, there is sometimes a reduction in transit cost and there's certainly a quicker transit time, so rather than the three to five days to mainland Europe it's one to two days", notes Mark Elward.
Avoiding huge costs and ensuring quick delivery, in turn, helps sellers compete in the local markets.
However, establishing a presence in another EU country has its challenges. The first one is handling the administrative fees. Another barrier faced by UK companies is finding a custom agent - and most of them in some countries like Germany can barely manage the increased demand for their services. It's the biggest barrier that UK-based companies have to face when they would like to have the stock in the EU country, which doesn't make sense as recent regulations have cancelled the requirements for fiscal representation.
UK companies don't need to have a fiscal representative in Poland or in France like other non-EU countries do. Still the custom parts stayed unchanged, they were not regulated in the same manner.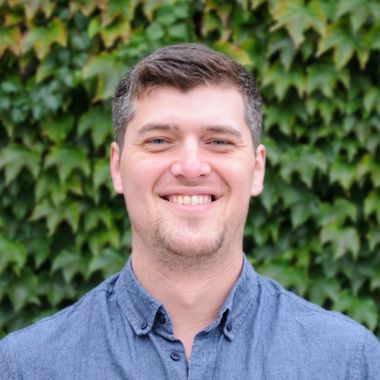 Krzysztof Chara
Head of Operations at Hellotax
Consider Incorporating an EU-Based Entity
"Either you wish to establish your company within the EU, or you wish to establish a subsidiary, there are actually quite a lot of benefits", advises Siret Schutting.
One of them is about to launch: from April on, it'll be possible to start applying for the One-Stop Shop (OSS) offerings from the EU.
"This means it won't really matter where your customers are and you'll be able to do business within the entire EU."
The second advantage of incorporating in an EU country - such as Estonia - is getting remote abilities that businesses might not get in other jurisdictions. Another factor sellers should take into account is gaining access to on-the-ground partners who could walk them through the intricacies of legal requirements.
"It makes a lot of sense to have real partners from where you are doing the business from", notes Siret.
Sell Beyond UK
Many new marketplaces are emerging, and what a really savvy e-commerce seller should be doing is taking advantage of all of them, believes Mark Elward. As a retailer, you should be always researching new marketplaces and fulfillment partners - especially those in other countries - and considering how they can benefit your business. Which of them you can plug in? Which suits your products best? Which are going to be cost effective for your business?
Don't think of just the UK marketplaces - get into Europe, get global, and plug into these marketplaces because there's big revenues there and it's all still growing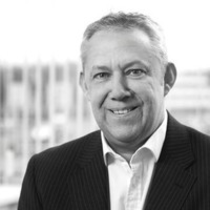 This view is backed by Krzysztof Chara. People now don't only buy on Amazon or Ebay, he notes, they go to different marketplaces in search of things they need. It means that being everywhere is the retailer's best strategy.
"What is the niche for my product? Where should I be? Where is my product something interesting for the final customer? That's some work that should be done by each of the e-commerce sellers to identify a possibility of growth", says Krzysztof.
Besides, a new generation of buyers has arrived on the market. Due to Covid-19, a lot of people over 55 across the globe have discovered e-commerce, and a big proportion of them will never return to traditional in-person shopping. Among other things, online retailers should try to use this new circumstance.
Know Your Numbers
Taimur Ghafoor advises EU-focused retailers to consider the tax and cost perspective of their business in advance. Sending goods to Europe involves compulsory custom charges and other taxes, and depending on how the business is organized, it may imply fulfillment and extra delivery charges. Retailers should keep track of their numbers and let them guide their business decisions.
"From my perspective it's all about the numbers, - says Taimur, - and if the numbers are still favorable, then retailers say - okay, let's continue! And if it's not, then there's a pause to see how things will go going forward."
Launch Fulfillment by Amazon before Registering in All Countries
Krzysztof Chara recommends launching FBA (Fulfillment by Amazon) before a retailer is registered in all countries they would like to. Holding their stock might be a challenge, he says, because there may be movements of goods and transactions that happen without the retailer's involvement which still have to be reported, but the retailers don't have the numbers.
"If you're going with the FBA, which is a simpler solution, make sure you untick the countries that you don't have a registration in", says Chara.
If you're a seller, wait until the number is there - then you can hold the stock into the country.
Pay Attention to Values
Siret Schutting noticed another opportunity: empowerment.
Cross-border shopping is getting more popular, she says, and it has become more normalized: people no longer look at geographical borders when they decide where to shop.
They've also expanded their product range: for instance, now, it's gotten normal to sell and buy various arts and crafts - they are no longer considered something we do just for fun.
"It's a very competitive market right now within e-commerce, so it depends a lot on what the message is that you're trying to say".
Message is indeed important.
I think tribalism is the new way to go. People are looking for like-minded fellows, like-minded businesses, and they're going to base things on their values rather than geographical positions.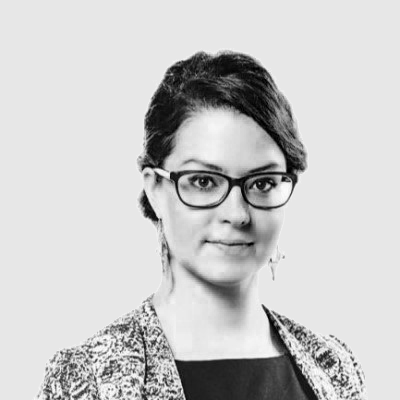 Siret Schutting
Chief Innovation Officer at Incorporate
Use the Potential of Your Domestic Market to Develop
Being a successful retailer not just finding a market where your product will be in demand. It is also finding out where the vacuum is and where consumers have difficulties satisfying this demand, believes Siret Schutting. If you as a retailer can address these vacuums, it's going to help you grow a lot.  And if you do it somewhere in your domestic market to start with, then this would mean that you are basically doing your product development at the start of your business.
"When you already have those experiences and references, you already have trust anchors, it is rather simple to expand and go into other markets", believes Siret.
Diversify To Stay ahead of Competition
Another part of the 2020 e-com boost is the emergence of new sellers. With the majority of people furloughed or staying at home, a lot of them started a side hustle. Some of them are going to do that until they get a new job, but others got quite successful and made E-commerce their full-time occupation. Taimur Ghafoor believes that it will make this market more competitive. If you're an online retailer, it means you should be opening yourself to new markets as well and be more diverse in terms of your market presence.
Find Reliable Partners
If you're selling your goods abroad, a good thing to invest in is reliable partners who can take care of tax and legal issues. Find the right broker and tax advisor who can guide you through the formalities to make your business run smoothly, advises Mark Elward.
"It takes time, it takes a bit of research, but it's a good investment to spend that time finding the right partners, because they will assist you to grow your business," said Eldward.
Taimur Ghafoor supports this view and recommends finding a partner who won't just charge you for a service, but grow with you - it will benefit both parties.

For more assistance, feel free to talk to our UK accounting experts who specialise in accounting for UK E-commerce companies.

Find that all the Brexit rules are confusing? We can also help you understand how to figure out how your business is impacted by the Brexit rules.