How To Upload a Document to Companies House: Understanding the Online Filing Process
Discover the seamless path to submitting documents to Companies House! From creating an account to navigating document categories and formats, our guide covers every step. Simplify the online filing process and ensure accurate submissions.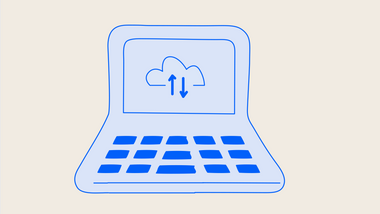 To upload a document to Companies House, you need to: 1. Sign in to the online portal, 2. Enter the necessary information, and 3. Upload the relevant documents.
In the modern age of digitalisation, governmental processes have undergone a significant transformation. Companies House, the United Kingdom's registrar of companies, has embraced this change by providing an online platform — Companies House WebFiling — for businesses to file important documents conveniently. This article aims to guide you through the process of uploading a document to Companies House's online portal, ensuring a smooth and hassle-free experience.
Accessing the Companies House Online Portal
Before you can upload a document, you need to access the Companies House online portal. Simply visit their website and find the login page. If you already have an account, enter your login details and proceed. If not, don't worry - we'll guide you through the account creation process in the next section.
Companies House is the official registrar of companies in the United Kingdom. It is responsible for maintaining and updating the records of all registered companies in England, Wales, Scotland, and Northern Ireland. The online portal provides a convenient way for businesses to interact with Companies House and carry out various tasks, including document submission.
Once you're logged in, you'll be able to navigate to the document upload section, where you can begin the process of submitting your important files. The document upload section is designed to be user-friendly and intuitive, ensuring that even those with limited technical knowledge can easily navigate the process.
When uploading a document, it is important to ensure that it meets the requirements of Companies House. These requirements may vary depending on the type of document you are submitting. For example, if you submit annual financial statements, they must be prepared per the relevant accounting standards and include all the necessary information.
Companies House provides detailed guidance on the types of documents that can be uploaded and the specific requirements for each. It is important to carefully review this guidance to ensure that your documents are compliant and will be accepted by Companies House.
Once you have uploaded your document, Companies House will review it to ensure it meets the necessary requirements. This review process may take some time, depending on the submissions received. It is important to be patient and allow sufficient time for Companies House to process your document.
If there are any issues or discrepancies with your document, Companies House may contact you for further information or clarification. It is important to respond promptly to any requests from Companies House to avoid any delays in processing your document.
Identifying the Types of Documents You Can Upload
Before you start uploading, it's crucial to understand the types of documents that can be uploaded to Companies House. Generally, you can submit documents such as annual accounts, confirmation statements, and changes to company details.
Regarding annual accounts, it is important to note that these documents provide a comprehensive overview of a company's financial performance over a specific period. If you've recorded accurate business records throughout the year, you should be fine! They include information such as the balance sheet, profit and loss statement, and cash flow statement. By uploading these accounts, you are fulfilling your legal obligations and providing transparency to stakeholders and potential investors.
Confirmation statements, on the other hand, are documents that confirm the accuracy of the information held by Companies House about your company. They include details such as the registered office address, directors' details, and share capital. Regularly uploading confirmation statements ensures that the public record remains up-to-date and accurate.
In addition to annual accounts and confirmation statements, you can also upload documents related to changes in company details. These could include changes in the company's name, registered address, or directors. By promptly uploading these documents, you inform the public about any significant changes that may impact the company's operations or legal status.
Ensure you know exactly which document you must upload to ensure a smooth filing process. If you are unsure, Companies House provides detailed guidance on its website, so don't hesitate to refer to it for clarification.
It is worth mentioning that Companies House has specific requirements for the format and content of the documents you upload. For example, annual accounts must be prepared in accordance with the relevant accounting standards, such as Generally Accepted Accounting Principles (GAAP) or International Financial Reporting Standards (IFRS). This ensures that the financial information provided is consistent and comparable.
Furthermore, it is important to ensure that the documents you upload are accurate and complete. Any errors or omissions can lead to delays in processing or even penalties. Therefore, it is advisable to double-check all the information before submitting the documents to Companies House.
Lastly, it's worth noting that Companies House provides an online filing service, which allows you to upload documents electronically. This saves time and effort and reduces the risk of documents getting lost in the mail. The online filing service is secure and user-friendly, making it convenient for companies of all sizes to submit their documents efficiently.
Creating an Account on the Companies House Portal
Before you can begin uploading documents, you'll need to have an account on the Companies House portal. Here's how to get started.
Registering as a new user
Visit the Companies House website: Go to the official Companies House website and navigate to the account registration page.
Provide your details: Fill in the required information, including your email address, personal details, and a password. Make sure to use a strong and secure password.
Verification: Companies House will send a verification email to the provided email address. Click on the link in the email to verify your account.
Linking existing companies to your account
If you're associated with existing companies that are already registered with Companies House, you can link them to your account:
Log in: Log in to your Companies House account.
Link company: Navigate to the "Link a company to this account" section and enter the company number and authentication code.
Verification: Companies House will verify your request and link the company to your account.
Preparing Your Document for Upload
Now that you've gained access to the Companies House online portal and created your account, it's time to get your document ready for upload. If you've followed the correct bookkeeping procedures in the year, this should be a seamless process.
Ensuring the document meets the acceptance criteria
Firstly, ensure that your document is in the correct format. Companies House accepts various file types, including PDF, DOC, and JPEG. Check their guidelines to see which formats are accepted for the specific document you are uploading.
Then, review your document thoroughly to ensure it is accurate and complete. Double-check for any errors or missing information. It's always a good idea to have someone else proofread it, as fresh eyes can often spot mistakes you may have missed.
Converting documents to accepted formats
Be sure to properly prepare your financial statements neatly and in the correct format. If your document is not in the accepted format, you must convert it. Several online tools are available for converting documents to PDF format, which Companies House widely accepts.
Step-by-Step Guide to Uploading a Document
Now that your document is ready follow these steps to upload it to Companies House:
Step 1. Logging into your Companies House account
Access the portal: Visit the Companies House portal and log in using your registered email address and password.
Step 2. Navigating to the document upload section
Once logged in, navigate to the main menu and find the "Upload a Document" or similar option.
Step 3. Selecting the appropriate document category
Select the category that best matches the type of document you're uploading. This helps Companies House process your submission accurately.
Step 4. Uploading the document and providing the necessary details
Upload: Click the "Upload" button and select the prepared document from your computer.
Document details: Fill in any required information related to the document, such as its title and description.
Review: Before finalising the filing of your annual return and other business documents, review their details to ensure accuracy.
Review and Confirmation
Before submitting the document, take a moment to review and confirm the information provided. An example of a document you might file annually is a company confirmation statement or Form CS01, and getting this done on time is important.
Verifying uploaded document details
Review information: Double-check all the document details you've entered to ensure accuracy.
Preview: Some systems allow you to preview the uploaded document to ensure it's the correct file.
Confirming the submission
Once you're satisfied with the document details, confirm your submission. Companies House will provide a confirmation message and a reference number for your records.
Monitoring Document Status and Feedback
Once you've uploaded your document, you can keep track of its progress through the Companies House portal. They will provide updates on the status and any feedback regarding your submission.
Tracking document processing status
Document processing times may vary. Check the portal regularly for updates on the status of your submission.
Addressing feedback or requests for corrections
If Companies House requires any changes or additional information, you'll be notified through the portal or via email. Address these requests promptly to avoid delays.
Best Practices for Smooth Document Uploads
To ensure a seamless document upload process, consider the following best practices:
Keeping digital copies of uploaded documents
Backup: Always keep a digital copy of the uploaded document and any related correspondence with Companies House.
Organise: Maintain a well-organized digital record-keeping system for easy retrieval and reference.
Double-checking information before upload
Accuracy: Thoroughly review all document details for accuracy before initiating the upload process.
Clarity: Ensure the document is legible and clear to prevent misunderstandings during the processing stage.
When you go through the company registration process, it's important to know the filing requirements you must fulfil during your financial year. Getting clear on this earlier rather than later will save you heaps of time and stress.
Conclusion
Uploading a document to Companies House may initially seem complex, but it becomes a straightforward process with the right knowledge and guidance. By following the step-by-step instructions we've provided, you can upload your documents efficiently and confidently.
Always refer to the Companies House website for any specific guidelines or updates. Happy uploading!