5 Reasons an SME Needs an Accounting Firm
As your business grows, the amount of paperwork would also increase and become more time consuming. At this point, it might be sensible to find an accountant for your small business. Here are 5 Reasons why your small business might need to work with an Accounting Firm.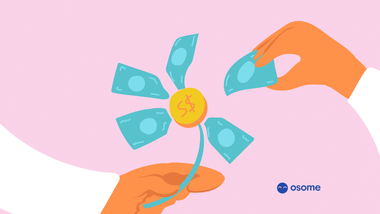 Regardless of the scale of your business, accountants play an essential role to ensure that your business goes smoothly. As your business grows, the amount of paperwork would also increase and become more time consuming. At this point, it might be sensible to find an accountant for your small business. In fact, this decision can save you lots of time and money and should be considered a healthy investment!
Here are 5 reasons you should hire one.
Spend Your Valuable Time on Core Business Development
We know how busy you can be, but you don't have to do everything by yourself. Simply outsource the non-core work such as billing and accounting so you can focus on other key business activities. With an accounting firm to render help, you can rest assured they will examine your business's financial detail and make sure nothing is overlooked.
Get Sound Advice for Your Business's Legal Structure
With different legal structures including limited companies, limited liability partnerships, sole traders or proprietors, you might need an accountant's advice on the legal business structures so you can choose the one that works best for your company.
Subsequently when you're expanding your business, you can also get your accounting firm to look through your contracts and make better decisions with greater confidence.
Enjoy a Seamless Audit Process
Companies are required to file annual audits under the Hong Kong's Companies Ordinance, and not doing so may get you in trouble with the law. Accounting firms can help to prepare your financial statements so you can rest assured. This is when accounting firms like Osome come into play. They can take on the complicated accounting matters and act as your business's point of contact with your auditors.
During an audit, auditors will look through your business's financial statements to ensure they are compliant with Hong Kong laws. In the event that these financial statements are well prepared, chances are the audit will proceed smoothly.
Stay Compliant with Hong Kong's Laws
Every company in Hong Kong is expected to upkeep their books and have financial data properly managed, with information compliant with Inland Revenue Department's requirements. It's easy to overlook things when you have a hectic work schedule.
In the event that you've overlooked the management of your company's financial data, you may face penalties. With an accounting firm in place, you can be relieved of this workload and have peace of mind knowing that proper procedures will be adhered to. You can even get tips and allowance suggestions when planning your tax strategies!
Improve Business Cash Flow
Enjoy breezy housekeeping with your day-to-day bookkeeping needs taken care of, with accounting operations, balance sheet and office expense claims prepared for your review, so you can understand where the money is flowing in and out of to better improve your cash flow!
Your Accounts Are in Safe Hands
Let manual labour be a thing of the past and bid your paperwork woes goodbye with Osome! If you've always been wondering how to find an accountant for your small business, we've got your back -- a Chartered Accountant assigned to your company will review your books, compile and file reports, suggest tax exemptions and be there to help with any of your queries. Additionally, if you need help with any SME accounting or corporate secretarial tasks in Hong Kong, we can help with that too.