What Is A Neobank? Everything You Need To Know
Discover how Neobanks can revolutionise your small business in Hong Kong. Learn about cost-effective services, 24/7 online access, faster account setup, enhanced customer experience, and cutting-edge financial tools. Read Osome's guide now and stay ahead in the era of digital banking.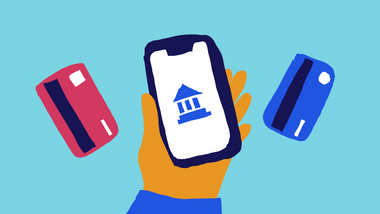 Discover the benefits of Neobanks for small businesses, including cost savings, convenience, and innovative financial solutions.
Unravel the secrets of seamless multi-currency support, making international transactions a breeze for your growing business.
Empower your small business with real-time financial insights and analytics to make informed decisions and optimise cash flow.
Learn how transparent pricing structures offered by Neobanks can help eliminate hidden fees and improve your budgeting strategy.
Explore the importance of robust security measures to protect your sensitive financial information, whether banking with Neobanks or traditional institutions.
The digital age we live in has changed everything. How we order our coffee, how we communicate with each other — even the way we bank. Neobanks, or digital-only banks, are becoming major players in the banking industry, offering innovative financial solutions and convenient services to customers. In this comprehensive guide, we'll explore the world of Neobanks, their benefits and drawbacks, and how they compare to traditional banks and digital banks.

What Makes a Neobank? And Here's a Few Examples
A Neobank is a financial institution that operates entirely online or through mobile applications, without any physical branches. Neobanks leverage cutting-edge technology and innovative business models to offer user-friendly banking services, such as savings accounts, loans, and payment solutions.
So, what are the most popular Neobanks in Hong Kong?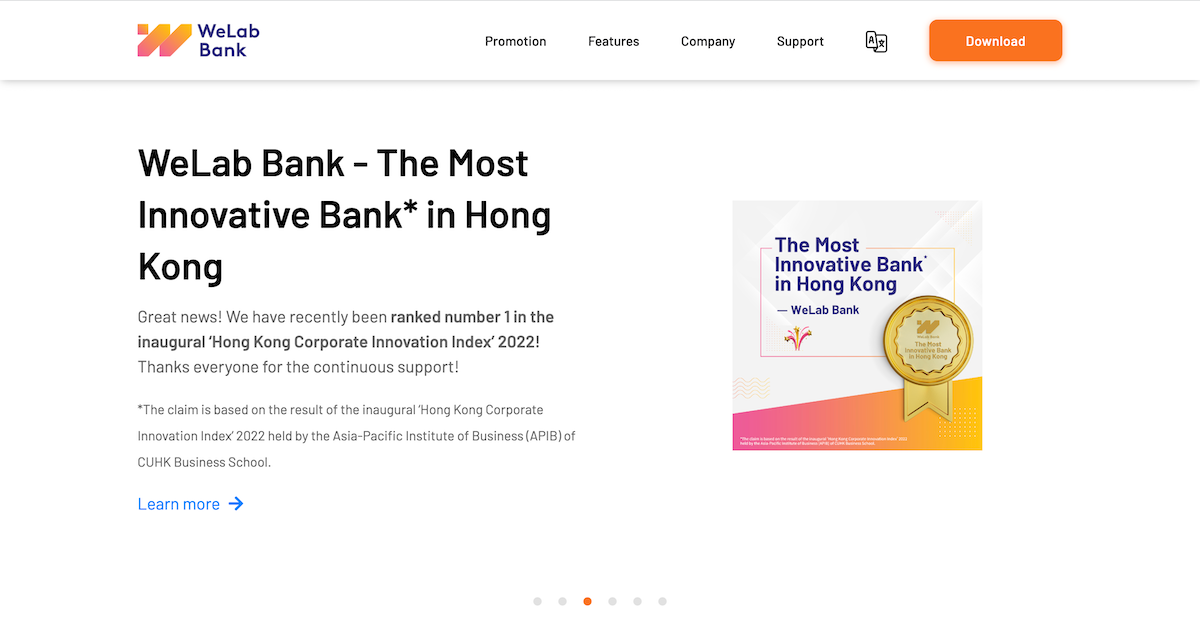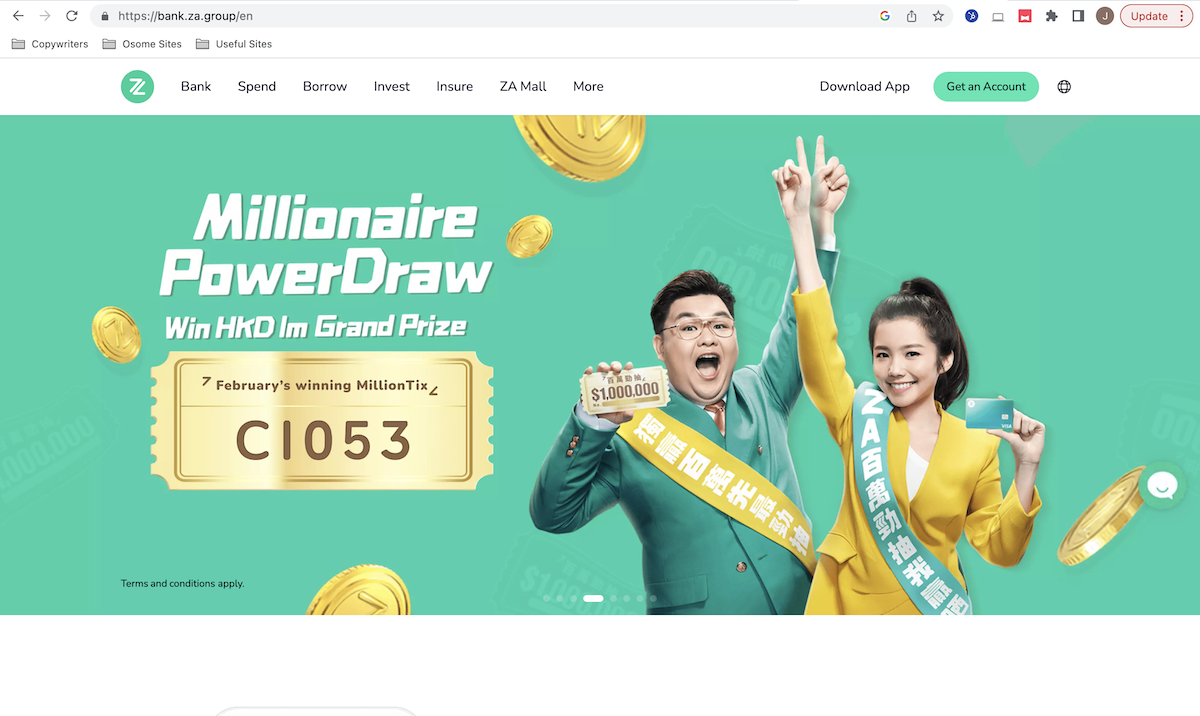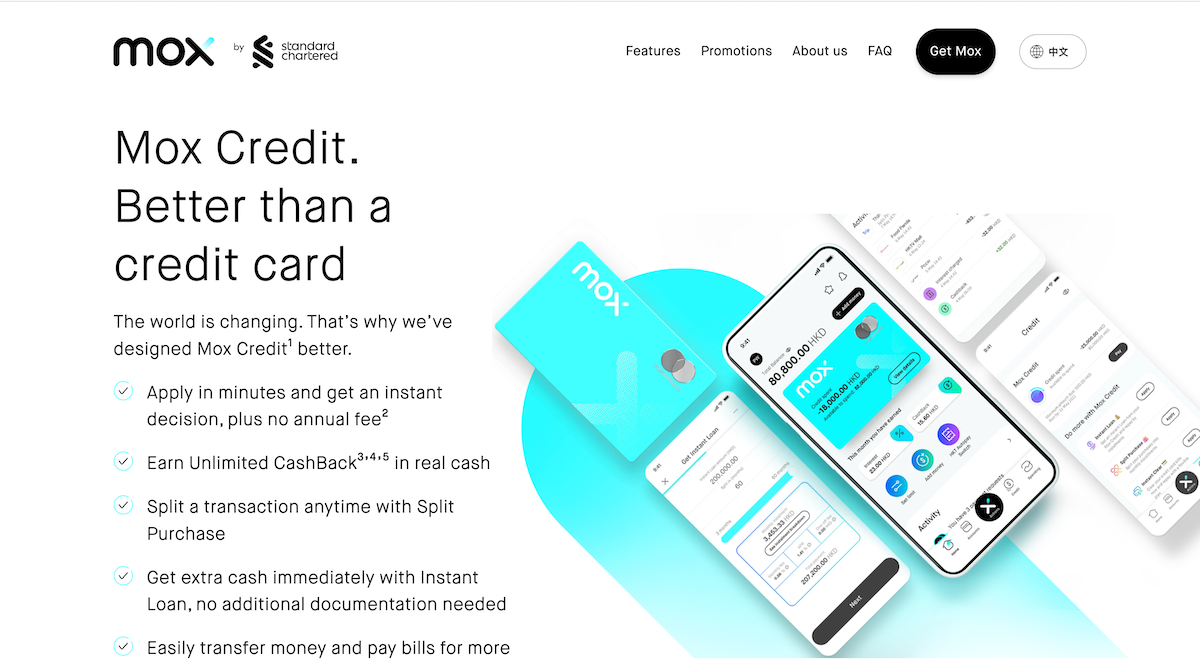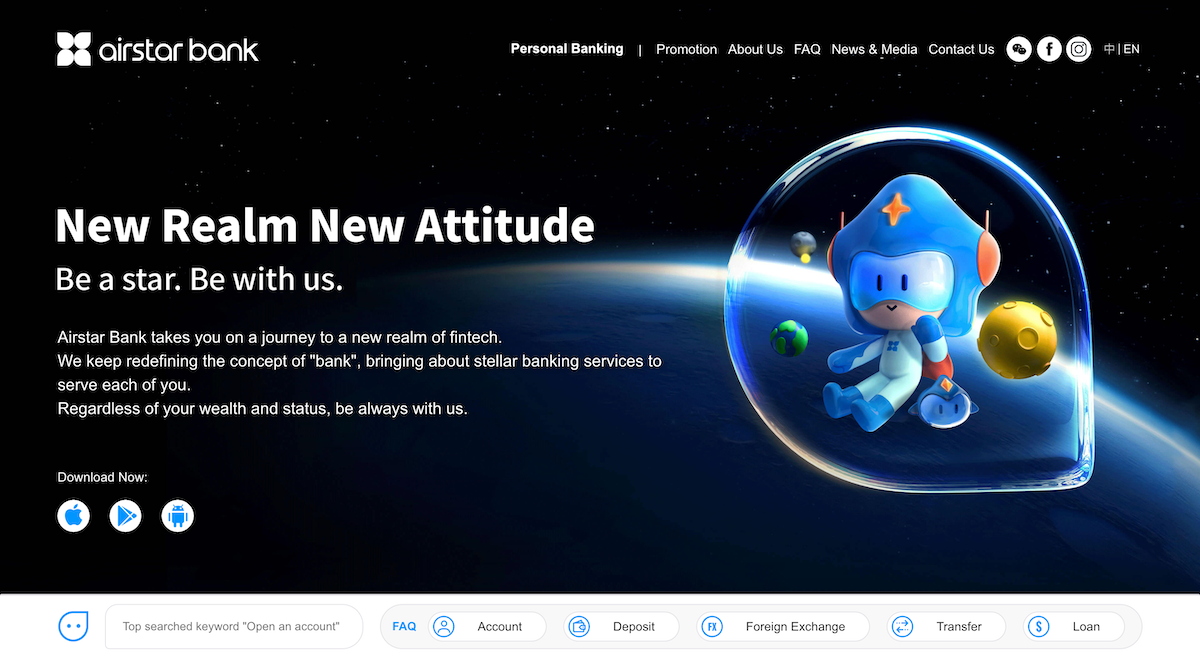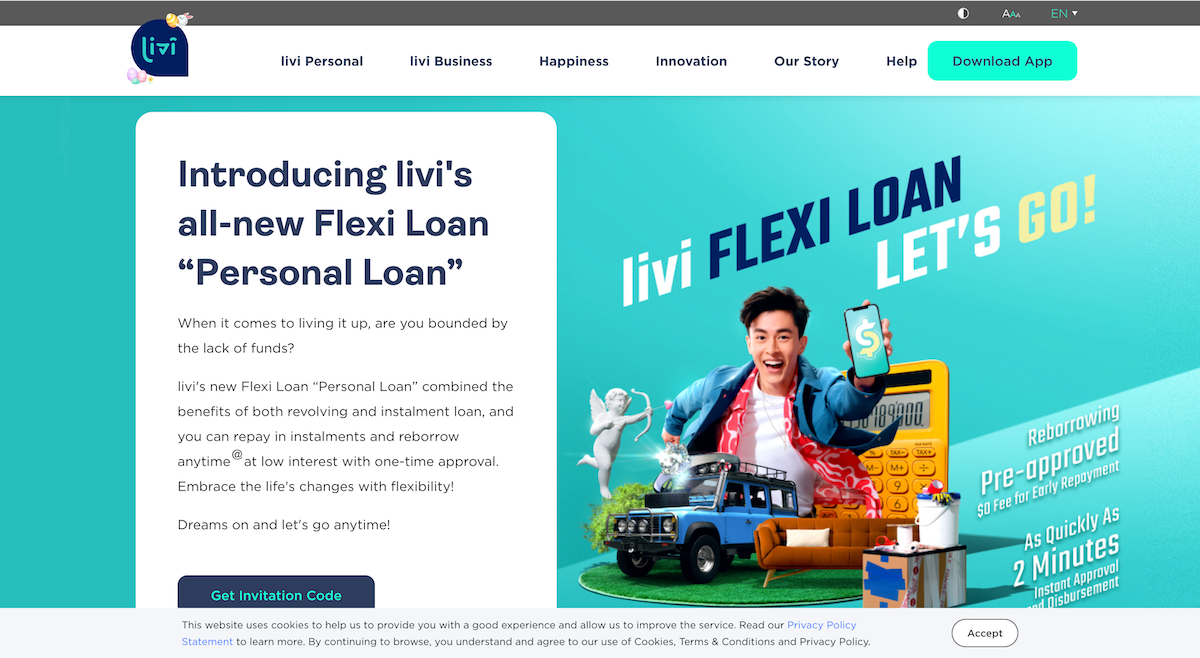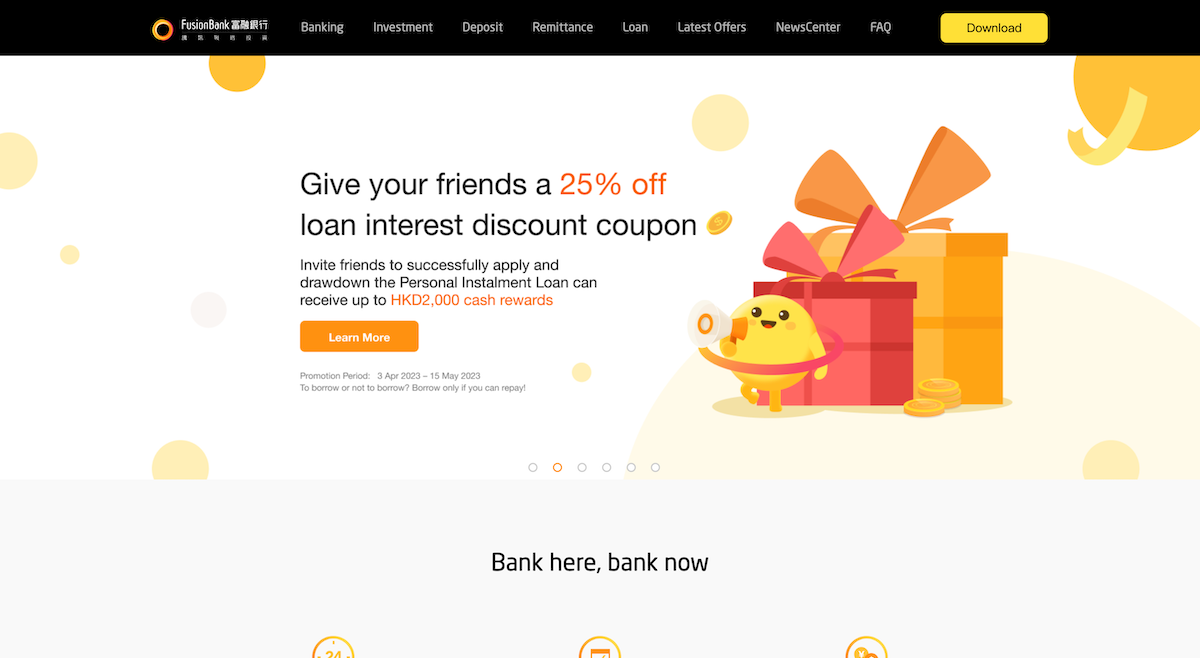 These digital banks have been granted virtual banking licenses by the Hong Kong Monetary Authority (HKMA) to promote fintech innovation and competition in the banking sector.
Why Should You Consider Neobanks?
The world of finance hasn't stopped evolving yet, so staying ahead of the curve and embracing new banking technologies will be crucial for your small businesses to thrive in an increasingly competitive environment. By leveraging Neobank solutions, businesses can gain a competitive edge, improve their financial management, and ultimately drive growth and success.
Neobanks offer a range of advantages, below are a few that your small business will find particularly beneficial.
Everything can be done online

Neobanks are digital by nature, meaning customers get unparalleled convenience and flexibility in managing their finances.
"Neobanks eliminate the need for visiting physical branches and waiting in long queues. Customers can access their accounts, make transactions, and avail banking services anytime, anywhere, through user-friendly mobile apps and online platforms." — Fintech analyst David Lee

This online accessibility proves pretty useful for small business owners who often have tight schedules and limited time to visit traditional bank branches. Neobanks allow you to manage your financial operations day or night, rain or shine, meaning you can check account balances, transfer funds, pay bills, and even apply for loans whenever it suits you.
You can set up your account faster and easier
One of the key advantages of Neobanks is their streamlined account opening process, which is designed to make it faster and more convenient for customers, especially small business owners.

"Opening an account with a Neobank is typically quick and hassle-free. The entire process can be completed online, with minimal documentation and instant account activation." — Financial blogger Jessica Wong

Traditional banks often require customers to visit a branch in person, fill out lengthy forms, and submit multiple documents to open an account. This process can be time-consuming and tedious for busy entrepreneurs. Contrast that with the simplicity of a Neobank's account opening process, thanks to their use of digital technologies and efficient identity verification methods, and it's easy to see why many new business owners are making the switch.
To open a Neobank account, customers generally need to provide basic personal and business information, along with identification documents. Many Neobanks use technology like facial recognition or biometric authentication to verify customers' identities quickly and securely. This digital onboarding process not only speeds up account opening but also reduces the risk of human error and potential fraud.
You save money with lower account fees and better rates
Neobanks are well-known for their transparent pricing structures, meaning you get a clear understanding of the fees associated with your account and transactions. This level of transparency empowers businesses to better manage their banking expenses and anticipate costs. By offering simple and straightforward pricing, Neobanks cut out hidden fees and reduce the financial uncertainties often associated with traditional banking services, meaning you can budget more effectively and allocate your business's resources more strategically.
"Due to lower operational costs, Neobanks can offer competitive interest rates and reduced fees. Customers can benefit from cost-effective banking services, such as free ATM withdrawals, no monthly maintenance fees, and better foreign exchange rates." — financial advisor Simon Chen
You get more relevant value-added services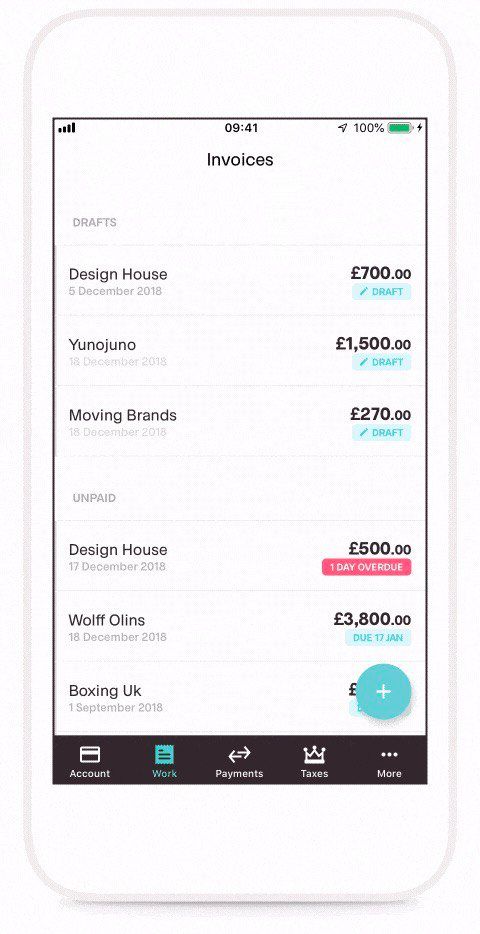 A standout feature of many Neobanks is their robust multi-currency support, which enables businesses to effortlessly manage and transact in multiple currencies. This capability is especially helpful for small businesses involved in international trade, as it streamlines cross-border transactions and minimises currency conversion costs. With multi-currency accounts, small business owners can easily receive payments, pay suppliers, and manage their international finances, all within a single platform. This can enhance how efficiently a small business can operate in today's increasingly globalised market.
"Neobanks are known for their innovative and tailored financial products. From budgeting tools and personalised financial advice to real-time notifications and seamless payment solutions, Neobanks provide value-added services that cater to modern customers' needs." — fintech consultant Peter Lee.
Another advantage of Neobanks is their ability to provide real-time financial insights and analytics, giving small business owners access to up-to-date financial data and empowering them to make informed decisions. These insights can help you identify emerging trends, optimise cash flow, and improve overall financial management. By leveraging advanced technologies like artificial intelligence and machine learning, Neobanks can offer personalised financial advice, tailored recommendations, and data-driven solutions that help you to make the most of your financial resources and drive growth.
You get an enhanced customer experience, from design to functionality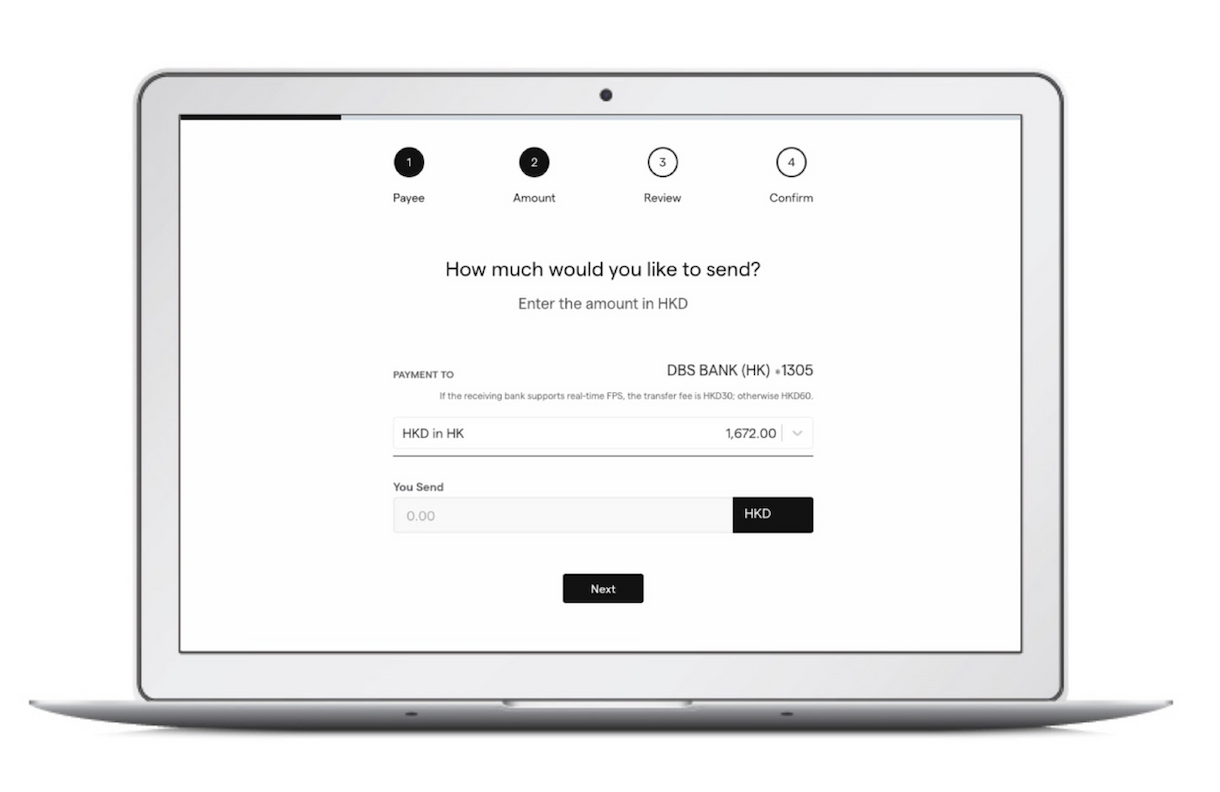 Neobanks place a strong emphasis on providing an exceptional customer experience, which sets them apart from traditional banks.
"Customer experience is at the heart of Neobanks' offerings. With intuitive interfaces, responsive customer support, and user-centric features, Neobanks ensure a seamless and enjoyable banking experience." — Fintech expert Karen Tsang

One of the key aspects of an enhanced customer experience is the design and functionality of Neobanks' mobile apps and online platforms. Seeing as their spaces are solely digital, Neobanks invest in creating visually appealing, easy-to-navigate interfaces that suit the needs and preferences of modern customers. Their platforms are designed to be user-friendly, with features such as simple and intuitive navigation menus, clear visuals, and easy access to essential functions.
Along with intuitive design, Neobanks also offer a range of user-centric features that help improve customers' overall banking experience. Customisable dashboards, real-time transaction notifications, budgeting tools, and personalised financial advice are just a few features a Neobank's interface might boast. By providing customers with tailored, value-added services, Neobanks help you manage your finances more effectively and make informed decisions based on your unique needs.
As Osome knows all too well, responsive customer support is critical nowadays, and another critical component of the enhanced customer experience offered by Neobanks. Unlike traditional banks, which may require customers to visit a branch or wait on hold during phone calls, Neobanks provide multiple digital channels for customers to access support, such as live chat, email, and social media. These digital support options enable customers to receive assistance quickly and conveniently, further contributing to a seamless banking experience.
How Do Neobanks Work?
Neobanks operate primarily on digital platforms, using cutting-edge technologies and innovative partnerships to provide a comprehensive range of financial services to their customers. Here's a deeper look into how Neobanks work:
Advanced technologies
Neobanks leverage state-of-the-art technologies, such as artificial intelligence (AI), machine learning (ML), big data analytics, and blockchain, to optimise their operations, enhance their service offerings, and deliver personalised financial solutions.
These technologies allow Neobanks to automate various processes, analyse entire lakes of data, and provide tailored recommendations to customers, ultimately improving the overall banking experience.
Strategic partnerships
To offer a diverse range of banking services, Neobanks form strategic partnerships with traditional banks, payment processors, fintech companies, and other financial institutions. These collaborations help Neobanks to tap into existing banking infrastructure, expand their product offerings, and provide seamless financial solutions to their customers. For example, Neobanks may partner with traditional banks for deposit insurance, with payment processors for transaction processing, and with fintech firms for specialised financial products.
Digital-first approach
As we mentioned earlier, Neobanks focus on delivering their services through digital channels, such as mobile apps and online platforms. Since they don't have physical branches, they can reduce overhead costs and pass on the savings to their customers in the form of lower fees and better interest rates. Their digital-first approach also allows Neobanks to be more agile and responsive to changing market trends and customer needs, ensuring that their services remain up-to-date and relevant.
The Drawbacks of Neobanks
While Neobanks offer several advantages, they also come with certain drawbacks.
Building trust
"Neobanks face the challenge of winning over customers who are accustomed to traditional banking institutions with established reputations" — Karen Tsang
Ensuring data security
"Neobanks need to invest in robust security measures to protect customer data from cyber threats and data breaches." — cybersecurity consultant Michael Lam
Competing with traditional banks
"Neobanks must contendwith the dominance of established banks, which have deep-rooted customer relationships and extensive networks" — financial analyst Alice Chan
Addressing security concerns
Both traditional banks and Neobanks have to adhere to strict regulatory requirements designed to ensure the safety and security of customer funds and data. As a small business owner, it's crucial to evaluate the security measures implemented by your chosen bank and confirm that your financial information is well-protected.
Reputable Neobanks invest heavily in state-of-the-art security systems, encryption technologies, and fraud detection measures to safeguard customer data and maintain trust. By selecting a Neobank with robust security protocols in place, you can confidently manage your business's financesand rest assured that your sensitive information is secure.
Neobank or Traditional Bank Account: Which is the Best Choice for My Business?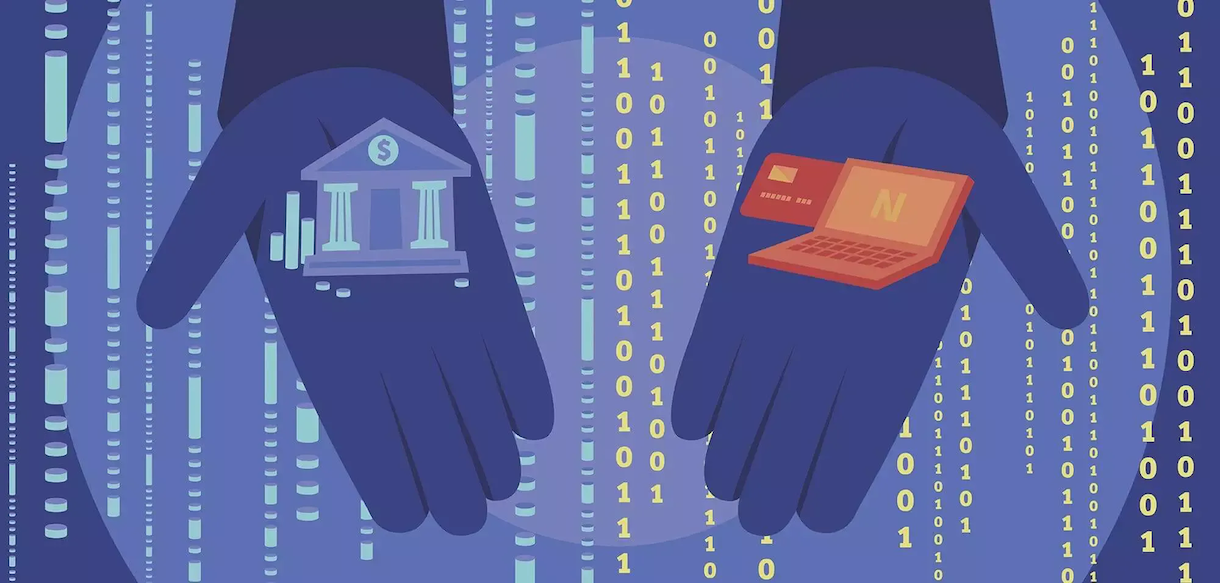 The choice between a Neobank and a traditional bank account depends on your business needs and preferences.
Neobanks may be a better fit for your business if you prioritise:
Online banking — if your business primarily requires online banking services, Neobanks can provide a seamless digital experience.
Lower fees — Neobanks generally offer lower fees and more competitive rates, which can help reduce your business's banking costs.
Innovative services — if your business values innovation and cutting-edge financial tools, Neobanks can provide a range of tailored solutions to meet your needs.
On the other hand, traditional banks may be more suitable for businesses that:
Need physical branches — if your business needs in-person banking services or cash handling, traditional banks with physical branches may be a better option.
Want a bank with a well-established reputation — if you prefer to bank with well-known institutions with long-standing reputations, you might want to opt for a traditional bank.
Need a comprehensive suite of services — while Neobanks offer innovative services, traditional banks may provide a more extensive range of products, including specialised business banking solutions.
What's The Difference Between Neobanks and Digital Banks
Though the terms 'Neobanks' and 'digital banks' are often used interchangeably, there are subtle differences between the two.
Neobanks are financial institutions that operate entirely online or through mobile applications, without any physical branches. They are often standalone entities or fintech companies that have been granted virtual banking licenses.
Digital banks, on the other hand, refer to the digital or online services offered by traditional banks. These banks still maintain physical branches but have developed digital channels, such as mobile apps and online platforms, to enhance their services and cater to their customers' evolving needs.
Key Takeaways
When choosing between a Neobank and a traditional bank account for your business, consider factors such as your banking needs, preferences, and the value-added services offered by each institution.
Ultimately, the banking landscape is ever-changing, so it's essential for both Neobanks and traditional banks to adapt and innovate to meet changing customer demands and stay competitive in the market.
Let Osome give your business a leg up
Embrace the future of finance. We'll help you seamlessly integrate all your neobank solutions into your business operations.
Further Reading