A Guide to Offering Free Shipping Profitably
Have you ever wondered who pays for the free shipping when you shop online? Turns out, it is possible to offer free shipping and have a profit margin at the same time.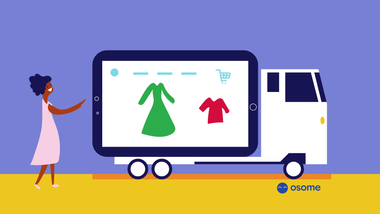 Have you ever wondered who pays for the free shipping when you shop online? If you are thinking of setting up your e-commerce store on platforms such as Amazon, WeChat or Lazada, let us share with you some of the ways you can offer free shipping profitably to your online customers. Turns out, it is possible to offer free shipping and have a profit margin at the same time.
To grow as an e-commerce company, you also need your paperwork and accounts to be settled so that you can deal with daily operations with peace of mind. To avoid scrambling around when it's time to file for your returns, find out how accountants who know e-commerce businesses can help you with just that.
Why Offer Free Shipping?
In a 2019 report by Clutch, 77% of 500 customers were more likely to order an item if there is free shipping, while only 43% would buy it if shipping costs US$2.99. That means, more than half of shoppers would abandon their carts if they had to pay more for shipping!
Offering free shipping not only decreases online cart abandonment which translates to more sales and revenue, but it could also increase customer loyalty. Since more people are selling online nowadays on various platforms like Amazon, Wish, Shopee, Taobao, Lazada, eBay, etc., offering free shipping would be a differentiating factor for your e-commerce business.
It could translate to repeat purchases, word-of-mouth recommendations and positive reviews on the online marketplaces that you sell -even though it does not necessarily mean that you fork out extra expenses for free shipping.
5 Things To Consider Before Offering Free Shipping
Of course, it is not prudent to offer free shipping all the time. Especially if the item that you are sending is bulky, or when you are shipping across borders. Therefore, you need to consider these 5 factors before offering free shipping:
Average Order Value: The total amount purchased by your customer.
Average Order Size: The number of items that need to be shipped.
Product Dimensions and Weights: Measurements of items' width, length, height and weight.
Shipping Rates by Carrier: The cost of shipping you are charged by your delivery partner or provider.
Shipping Radius: The distance the orders need to travel to be delivered.
If the item that a customer buys from your Shopee store, for example, exceeds the average order value or dimensions, you might not be able to offer free shipping. Listing these variables would help you make the most rational decisions for your shipping strategy.
Furthermore, having good shipping management tools would speed up the order fulfilment process and shipping. Shipping management tools like EasyShip and ShipStation automates tedious and error-prone shipping tasks by organizing packing orders, automating picklists, creating packing slips and tracking shipment processes in real-time. They help you compare the best carrier options so that you always get the cheapest shipping rates available in the market.
11 Ways To Offer Free Shipping Profitably
Offering free shipping profitably sounds like an oxymoron. It is not something impossible though. Sometimes it would be you or your customers who are paying for it or sometimes, this would be split, but ultimately when your customers reach the checkout page on your Amazon store, they would see 'free shipping'.
Let's see how you could offer shipping at low or no cost without hurting your bottom line:
Set Minimum Order Value
Setting a minimum order value that is attainable to your customers would encourage them to shop more. Find a value that is not too high that your customers wouldn't even try to reach, but not too low that you lose money when you offer free shipping.
Display clearly on your shopping cart:
How much do they need to spend to get free shipping;
How close they are to qualify for free shipping after they start adding items to their cart.
Prompting the shopper each time he adds an item onto his shopping cart how much more he needs to spend to get free shipping would encourage him to spend more.
Include Shipping in Listing Price
Bill D'Alessandro, of Rebel CEO, a consulting firm, ran a test for a skincare product to see how offering free shipping converts web page visitors to buyers.
When customers view two options:
Option 1: $30 product cost + $5 shipping, and
Option 2: $35 product cost with free shipping
The conversion rate for option 2 was twice of option 1.
Including shipping price in listing price works well for items that are unique and not sold across multiple sites. You will recoup the shipping costs by offering free shipping when you incorporate the shipping price in the listing price.
Flat-Rate Shipping
You can apply a single flat rate for shipping to every order. For example, $10 for orders sent within Hong Kong.
Or, you can offer flat rate shipping according to shipping box volume. This requires a bit of planning. Assess which items your customers habitually purchase, and which items they purchase together. Fill the commonly purchased items together in an average-sized box and see how much space you have. You could then fine-tune your offerings, upsell and adjust your free shipping threshold to fill that space.
Offer Bundles
When shopping online on Wish, Lazada or SHEIN we may have come across bundles, or an offering of items grouped, usually at a lower price than if they were bought separately. This is a way that e-commerce sellers use to sell more products than their customers intended to buy and thus increase their profits.
Suggest product bundles at the landing or shopping page and remind them again at the end of the checkout process. This encourages customers to reach the minimum order value to be eligible for free shipping.
To illustrate, if you are selling household products, and customers purchase laundry detergent, offer them a bundle with softener and dryer sheets as a package option. You would have considered the shipping price when you offer the bundles. Your customer would likely be persuaded to opt for the bundles, which would increase your revenue or profits.
Free Shipping With Memberships
The most popular (and replicable) e-commerce membership program is Amazon Prime. Customers pay monthly or yearly fees to get into the Amazon Prime loyalty program to get free delivery on Prime eligible items.
In theory, the membership fee and repeat business would make up for the shipping costs. If you offer free shipping with membership, this would 'lock in' your customers to keep buying from your e-commerce store since they are paying a monthly fee.
Use Ground Shipping
Oftentimes, ground shipping is the cheapest option. Customers do not mind trading in longer waiting times for free shipping. In a 2017 consumer survey conducted by Internet Retailer and Bizrate Insights of 2,815 U.S. consumers out of 10 shoppers are willing to wait longer for a free shipment. While air cargo would be faster, it is more expensive. Ground shipping reduces shipping carrier costs and gives you better margins as trucks and vans are used instead of aeroplanes.
Restrict High-Margin Items Only for Free Shipping
To offer free shipping profitably, offer free shipping only on products where you know the shipping cost is low and the product margin is high. By doing so, you could offer free shipping for those items for the long term, and this method is fairly easy to implement too.
Examples of high-margin low-cost products are fashion accessories and beauty products. They cost next to nothing when bought in bulk. Although this is not suitable for all e-commerce businesses, if you can get the items close to production prices, and set prices way above cost, you do not even need to charge for shipping but still gain profits. What you have to look out for instead are competitors selling the same items at lower costs.
Outsourcing Fulfillment and Shipping
Outsourcing fulfilment and shipping lets you concentrate on running your business instead of racing with time to pack and dispatch your customers' orders. You do not need to set up your distribution centre if you outsource, saving costs for you.
By outsourcing, you can scale easily and quickly. Third-party logistics providers could offer you discounted shipping rates because they ship large volumes of orders. You could pass on these savings to your customers, and they could enjoy free shipping without cutting into your profit margins.
Offer Local Store or Drive-Thru Pickup
Another option where you and your customers would not have to bear shipping costs is working with local stores and provide curbside or drive-thru pickups as an option. This works best for e-commerce retailers who have brick-and-mortar shops, or even online sellers who sell from their warehouses or pop-up stores. The "buy online, pick up in store" (BOPIS) trend would only continue to grow as e-commerce grows. Signifyd reported that 43.7% of omnichannel retailers in Digital Commerce 360's Top 500 offered curbside pickup in 2021, compared to just 7% at the end of 2019. Set the shipping rate automatically to 'free' if your customers select store pickups.
Limited-Time Free Shipping (e.g. Important Holidays)
Offer year-round free shipping only if you can afford to. If you can't, take advantage of the holiday seasons to boost sales and then return to paid shipping the rest of the year. Do consult our key e-commerce dates and events calendars for the UK., Singapore, and Hong Kong to see when to time your free shipping promotions.
Free Shipping for First Time Customers
Besides limiting the period for free shipping, you could limit the people who enjoy free shipping. Target first-time customers by creating a one-time use coupon code for them to shop on your online store. Shopee, for example, gives $10 off for a minimum spend of $20 for the first 250 new users signing up for an account between 6 June and 7 July 2021, combining this offer with the previous'.
Item Returns - Should They Be Free Too?
The caveat to giving free return shipping is that you would be likely to receive more returns. Thus, that might not be sustainable nor cost-effective for you as an e-commerce seller in the long run. What you could offer instead are either exact cost shipping or flat-rate return shipping. With exact cost shipping, customers pay the exact return fee, but it would add an extra step of verifying the price of return shipping. Flat-rate return shipping gives visibility to your customers on how much they need to pay when returning an item. It is also fairer for you because you would split the return cost with them.
Finally, continue to test these shipping strategies to see which works best for you. You could further work on these points too:
Fine-tune your offerings and price points, compare with your competitors'.
Evaluate whether your profit margins are healthy when you offer free shipping on low and high-profit margin products.
Smoothen out your shipping processes to keep your costs low.
Refine your target audience. Study your customers' personas, get to know their interests, engage them, and take their opinions and feedback into consideration.
Following these steps, besides being able to offer free shipping profitably, your business would most likely do well too.
Tip
Managing your daily operations with peace of mind is essential to growing an e-commerce company. Get organized with experienced accountants in Hong Kong so you won't have to worry about filing taxes when the time comes..