Osome's Personalised Career Test Assessment
Do you imagine yourself as the next big business owner? Then this 90-second career personality test is for you. Receive personalised advice and helpful suggestions on which business endeavour best matches you based on your personality.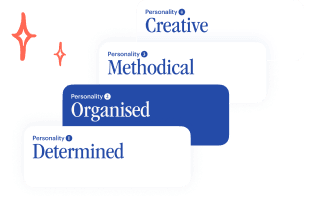 What Should You Know About the Career Test?
These online personality-based tests advise which business ventures are most suited to you, your skills, expertise, and personality.
Career aptitude tests are for anyone who wants to know which job or small business to pursue next. They ask simple questions about your values, talents, and interests. Ultimately, they give you helpful, life-changing suggestions for your next career step.
Approved by a Career Expert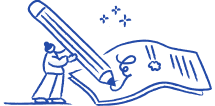 Why Should You Take a Career Test?
If you want to launch a business or side hustle, you'll want to be sure it fits your personality before committing your all. This career advice test is for anyone who wants to understand how their personality type influences their professional choices and wants to know what is in store for their future.
How can we help?
Starting up and registering a company with Osome is simple. Osome manages your registration online, guiding you through every step. We integrate your sales platform, bank information and registration documents to the same place, saving you hours of hassle.
Learn more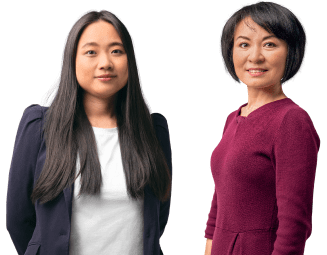 FAQ
How accurate are career tests?

Career suitability tests are accurate and based on our research and testing with career consultant, Sarah Berry. They ask specific questions to determine your ability to handle stress, self-discipline, creativity, and hobbies. Your answers will help reveal if you're a good fit for industries like the restaurant business, founding a tech start-up, or starting a dog grooming company.

Is the career test worth It?

Taking only 90 seconds of your time, our personality career test gives you career insights you may have never contemplated. It has the potential to alter the course of your career, and we believe it's worth every second of your time.

How much does the career test cost?

Our accurate career aptitude test is totally free! No sign-up registration process and no hidden costs. Your personal career test report results arrive directly in your inbox once you answer all the questions – how easy is that?

Will my data be safe?

We will never sell your email address or any other personal information to a third party. When managing the personal information you provide for our career pathfinder test, we strictly follow Singapore privacy laws. For more info, read our privacy policy here.

Should I take a career test if I have a speciality?

Wherever you are in life, even if you already have a booming career, this career test is designed for anyone interested in learning more about jobs that match their personality. If you're looking to branch out from your nine-to-five job, it's also a smart way to get guidance on a side-hustle industry.

How Do Career Tests Work?

Our free career test quiz works by pairing you with suggestions for the perfect side hustle or small business based on your personality.

The quiz was created in collaboration with career specialist Sarah Berry using the DISc system based on the four prominent personality types. The career assessment takes just 90 seconds, and at the end, you get the results in a personalised profile with specific business recommendations.
I didn't find the answer to my question...
That's alright! Let us know your question