Corporate Secretarial Services
Corporate Secretarial Services in Singapore
With Osome, you can get a a dedicate corporate secretary to support you with what you need. Our company's secretaries will track deadlines and file documents so that your business remains compliant.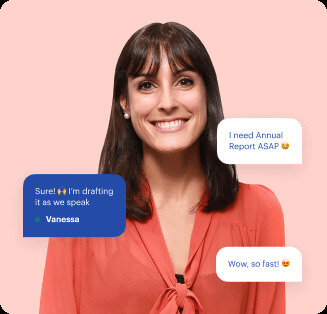 What is a corporate secretary?
A corporate secretary ensures that a business complies with legal requirements and makes sure that company records are accurate. This includes reporting changes to a company's statutory details and books, filing returns and keeping records up to date.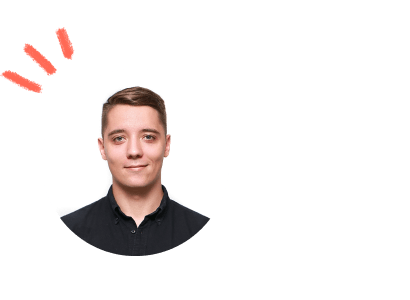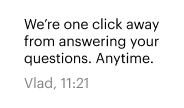 The importance of a corporate secretary
Singapore Company Law mandates that every company must appoint a corporate secretary. They are essential for reporting on statutory changes to company details, such as allotment or transfer of shares, handling important administration and helping you understand your obligations as a business owner.
Why outsource your company's corporate secretarial services?
Outsourcing company secretarial services helps to improve your company governance while ensuring compliance with corporate law. It means working with a specialist who's an expert in their field, giving you peace of mind. It's also a cheap alternative to the high cost of hiring an in-house secretary.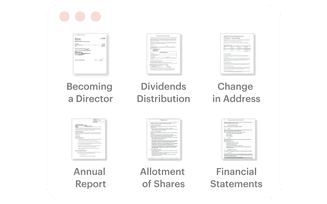 Choose us as your secretary
Osome provides outsourced corporate secretarial services to make entrepreneurs' lives easier. Our Singapore-based company secretaries keep your business in order. Whether it's meeting filing deadlines or answering your questions, they are there when you need them. It's so easy to switch to Osome.
Trusted by Osome
entrepreneurs around the world
89%of customers recommend
Osome service
15,000+Osome clients
worldwide
4,243Singapore companies chose
Osome secretaries
40hours freed up from admin
work monthly
It is impressive how fast and responsive they are! I feel very happy about my decision to go with Osome.

Randeep Sudan Multivertz Pte. Ltd.

Osome made registering my company really easy. They have been extremely proactive, talking me through the whole process of starting my company.

Harriette Foulkes-Arnold We are Contented Pte. Ltd.

I was sceptical about remote service seated at my home in Sri Lanka. Rena swiftly took me through the process seamlessly and WALLAH! My Singapore company is set up!

Ahamed Efthikar Abdul Vahid TrustCorp Advisory Pte. Ltd.

I like that I can just post my questions to chat any time of the day, quite unlike having to remember to call within business hours only. For a startup owner working irregular hours, this helps.

Lim Sze-Szan Fiona BodyOwn Pte. Ltd.

I really like your app's user experience. Really seamless!

Phooi Song Kai, Kenneth Google Ventures Pte. Ltd.

I didn't have to go anywhere to work with Osome, I just used the web and mobile app to sign the docs.

Ivan Zeljkovic Evans Media Pte. Ltd.

I incorporated my own two companies with Osome and now manage them via the platform. I've been very satisfied and recommend Osome to all my friends.

Vlad Shchelkunov BTTR holdings Pte. Ltd.

The staff always answer, and they deal with all the admin on my behalf. So I can simply use my income and not worry about legal and administrative filings.

Pawel Wargan freelancer
Secretarial services that we offer
Companies in Singapore have to file annual returns no later than 7 months after their financial year ends. Osome's secretarial services cover filing your return and include the S$60 filing fee.

Share sales must follow the company's Constitution and legal requirements. Osome services make sure you complete the right paperwork and stay compliant throughout the process.

Directors need to get existing shareholders' approval before creating and issuing shares. We can support that process and complete the paperwork.
Our plans grow with your business needs
Start with an Essential package that covers all key business needs or switch to a more flexible Unlimited plan later
Essential Secretary

Annual General Meeting preparation
Routine Annual filing
Personal support by your Corporate Secretary via chat
Reminders on filing deadlines
Full service for 1 year
S$60 government fees included
Package fees for company secretary service
Compared with other solutions, we offer the most comprehensive secretarial and financial management solution at the most competitive price
Compare 3 packages

Corporate Secretary essentials

Our Corporate Secretary services ensure your business is complaint with Singapore law, filing your annual returns on time and updating ACRA on the business. All companies in Singapore must have a local secretary.

Personal support by your Corporate Secretary via chat
Annual General Meeting preparation
Annual returns
Free cloud storage
Automated and timely reminders on filing deadlines
S$60 Annual Filing government fee included
Corporate actions

We provide a wide range of corporate reorganisations from unlimited standard resolutions like company name or business address change to corporate share allotment and transfer.

Change of company name
Change in officers
Change in address
Change in business activity
Registration of particulars relating to charges
Distribution of dividends
Change in officers' particulars
Allotment of shares
Transfer of shares (excluding Stamp Duty)
Incorporation essentials

Everything your new business needs to legally trade in Singapore. Osome will handle every single step required to get your company registered smoothly, and then setup your ACRA business profile so you receive all of your official incorporation documents without having to pay anything extra.

Incorporation application
ACRA name reservation
ACRA business profile
Company constitution
S$315 government fees included
Accounting, Tax, Bookkeeping

Our automated bookkeeping makes it easier to keep a track of your income and expenditure. Integrate your bank feeds, sales platforms and invoicing system on the app, monitor your bookkeeping with a few clicks. Making it easier for you and your accountant to have a clearer understanding of your business performance. Ask your accountant a question anytime via in-app chat.

Review by Chartered Accountant
Annual management report
Annual bookkeeping
Government & tax filings
Switch to a corporate secretary who always answers
We've made sure the transition to a new company secretary is seamless. We get in touch with your company secretary, take over the documents and sign their resignation. Even if they don't respond, we can carry out the procedure without them and ensure you don't lose any time.
Additional services you might need
Company stamp

S$60

A company stamp (company seal) is used to validate official documents, like contracts, certificates, deeds, etc. Company seals contain the name and registration number of the company. As of 2017, it is not obligatory to use them in Singapore, though it is still a common practice. Your company secretary is in charge of keeping and using it.

Striking off a dormant company

S$600

CorpPass Registration

S$100

Use your CorpPass to report to and interact with the IRAS (Inland Revenue Authority of Singapore), ACRA (Accounting and Corporate Regulatory Authority), and Singapore customs. Whether you are a local or foreigner with a Singapore business, we set up your CorpPass Account quickly without registering for extra documents like a SingPass ID.

Striking off a company

S$400

Striking off means closing down a local company. If the company is no longer doing business, an application should be made to the Accounting and Corporate Regulatory Authority to strike the company's name off the Companies Register.

Super Lean plan

S$800/y

This plan is made for you if your company is almost Dormant and has a few transactions a year. We take care of bookkeeping, all filings and corporate tax return.

Sleeping Beauty plan

S$600/y

We make your company Dormant, take care of all filings and make sure your Dormant company stays compliant without bothering you. This plan includes unlimited corporate secretary, dormant accounting and tax services, and all assoicated government fees.
Get your answers from our experts
Go to a live chat with one of our agents and get the answers straight away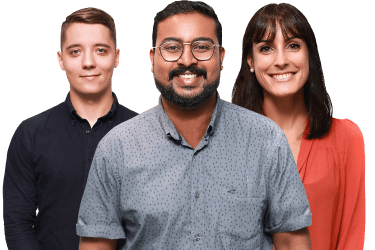 4.4 out of 464 reviews
FA20170653

Our accountants are certified by ISCA

License No. 22S1231

Pioneers of Cloud Community Network
FAQ
What is a company secretaryship?

Company secretaryship is a role that every Singapore company must have. Their job is to ensure company paperwork is in order, on time and in compliance with the law. This critical role requires various certifications and involves much responsibility.

Do I need a corporate secretary

Yes. Singapore Company Law requires every company to appoint a corporate secretary. They are essential for reporting on statutory changes to company details, handling important admin and helping you understand your obligations as a business owner.

Can a Singapore company operate without a secretary?

No. The Accounting and Corporate Regulatory Authority mandates that every Singapore business must hire a corporate secretary within the first 6 months after incorporation. This position cannot be vacant for more than 6 months. Your company secretary must be a Singapore resident.

What does a company secretary do?

Ensures your Annual Returns are accurate and filed on time
Supports you in completing all corporate actions, including changing a director; or shareholder, transferring shares and updating company details

How much does a company secretary cost in Singapore?

Our price is S$300 for an Essential Secretary for 1 year and S$600 for an Unlimited Secretary for 1 year. It's a much cheaper alternative to hiring an in-house company secretary and is competitive with other corporate secretarial firms in Singapore.

Can I be a corporate secretary myself

If you'd like to. First, you need to have all the qualifications of a Corporate Secretary plus 5 years of experience. Second, you have to be a Singapore citizen, or a permanent resident, or an EntrePass holder. Finally, you can't be both the only director and the Corporate Secretary.

Does a small company need a company secretary?

Yes. All companies in Singapore must have a corporate secretary. Only very large companies require an in-house company secretary, so it makes sense for small businesses to outsource their corporate secretarial service from a company like Osome.

What is the difference between a company secretary and a corporate secretary?

The terms company secretary and corporate secretary are interchangeable and mean the same thing in Singapore. Whatever the title, they play an integral role in the efficient management of a company through compliance with the law.
I didn't find the answer to my question...
That's alright! Let us know your question